ACAI
Health Benefits & Uses





2 ratings, 37 likes
Customer Reviews
5.00 out of 5 stars
Sign in to review this food
"Can I combine acai with cows milk?"
- Bunnyyykins





How Can This Ayurvedic Food Make You Feel Great?
AYURVEDIC ANALYSIS
Acai berries offer luscious and refreshing relief. Frequently pureed, the electric purple berry is stunningly beautiful atop smoothie bowls. Acai's sweet taste gives an energy boost on any hot summer day.
The thirst quenching, nourishing berry originates from a palm tree growing along the Amazon. It grows through tropical Central and South America and is an important food source for indigenous people in those regions. Palms bearing the fruit are common along the Amazon river estuary. It is also cultivated on flood plains like those in the state of Para, Brazil. The name 'acai' comes from a Portuguese adaptation of the Tupian word iwaca'i, meaning the 'fruit that cries'.
The round, reddish-purple berries are 1-2cm in diameter, 80% of which is taken up by the seed! Healthwise, acai is very similar to blueberries. Its intense purple color comes from its anthocyanins, which act as antioxidants in the body. Like many berries, acai is rich fiber and antioxidants.
The cooling purple berry tastes slightly sweet, tart and astringent, like 'a cross between tangy pomegranate and raspberry'. However, acai also has a distinctly earthy undertone, more similar to cacao nibs. One taster described it as being 'like a blend of berry and chocolate'. This quality comes from the organic compounds (polyphenols) that also give cacao its distinctive bitterness.
Traditionally, a thick juice made from acai is used as a compliment for fried fish. It can also be combined with cassava flour and taken as a type of porridge. In indigenous communities, acai is given to children from a young age. Here it is commonly enjoyed in smoothie bowls.
Acai is a very perishable berry. Outside of Brazil, it is only available as a juice, puree or supplement. This is because it contains high amounts of Omega3 fatty-acids, which go rancid if they are not frozen or processed soon after picking.
Cooling Blood Tonic & Blood Cleanser
The refreshing sensation that comes with a bite of deep purple acai not only refreshes the mind, it also points to the fruit's healing qualities. The signature, dark violet shade of the acai berry is actually created by its antioxidant content (specifically anthocyanins which are a group of polyphenols). These naturally occurring antioxidants deliver those deep red, purple and blue colors we see blackberries, aubergine and red cabbage. They are also responsible for some of acai's greatest benefits.

When these antioxidants are eaten, they help to reduce inflammation and oxidative stress in the body (Pitta). During normal metabolic processes, cells produce oxygen-containing molecules called free radicals. Oxidation is a chemical process where free radicals (oxygen-containing molecules) react with other molecules in the body. Each time this happens, it damages molecules on the cellular level. Oxidative stress can occur throughout the body. When it occurs in the blood oxygen delivery is impaired, preventing the formation of healthy tissues. Over time, oxidative stress causes measurable damage to the system.

Antioxidant-rich foods like acai help prevent or slow oxidation by scavenging for these free radicals before these reactions can happen. In fact, studies on acai showed that the group that ate acai had blood-antioxidant levels 3 times that of the control group.

Certain compounds (flavonoids) found in acai also help reduce the production of reactive oxygen molecules. These are the molecules that go on to create oxidative stress, cell damage and, in turn, inflammation. So, not only can the cooling nature of acai help soothe current inflammation, it also supports the body in reducing future inflammatory reactions.

Kidney disease is a common condition that causes significant inflammation and oxidative stress. For this reason, researchers are looking at the benefits of acai for people with kidney disease. Research is ongoing, but studies are promising that the anti-inflammatory effects of acai could be helpful in this condition.

Along with these blood-clearing qualities, acai also contains blood-supporting iron. A smoothie bowl with 100g acai extract provides 1m iron. This supports the body in creating quality red blood cells which, in turn, allows for proper oxygen delivery to all the cells of the body.
Reduces Inflammation
Acai's taste, a bit like 'dark chocolate blended with berries,' offers another clue to the fruit's refrigerant, anti-inflammatory qualities. The taste similarity to chocolate comes from high levels of astringent and bitter tannins present in both foods. These tannins are also what gives cacao its bitter flavor. Plants produce these off-putting bitter-astringent tannins as protection from predators like birds. Ayurveda knows these tastes as cooling, clearing and beneficial in instances of high heat or inflammation.

The similarly drying nature of the astringent taste makes acai a useful anti-diarrheal. This is a quality long-recognised by Brazilian herbal medics who used both the oil and the seed of the fruit for this purpose.
Supportive Tonic for the Liver
The sweetness in acai acts as a soothing salve to an overworked liver. Bitters and sours act as a cholagogue, flushing toxic bile out of the liver and gallbladder, which refresh the liver. You can experience this refreshing quality as a cooling effect on the eyes and forehead.

The fresh sourness of acai can be supportive to an inflamed liver, unlike ferments which can increase liver heat and spoil the blood. Sour fruits help to decongest the liver and support proper bile flow, relieving stagnation and irritation in the liver. Like many berries, acai has a mildly sweet taste which soothes the liver.Ayurveda recognises sweet for its cool, heavy, nourishing nature. These qualities ease excess heat and inflammation which can occur in the liver.

The blood-clearing bitterness of the berry comes from its antioxidant-packed polyphenols (anthocyanins). These antioxidants take stress off the liver as they reduce toxins in the blood. These cooling compounds have been shown to reduce distress-signals (ALT) coming from the liver. ALT is a liver enzyme that is released when there is damage in the liver, so a reduction in ALT levels indicates a healthier liver. Certain forms of antioxidants (such as luteolin) are also able to enter the cells of the liver and prevent them from that inflammatory, damaging oxidative stress.

Acai is also high in Vitamin C, which gives it some of its sour taste. This vitamin is an antioxidant that is particularly supportive to the liver where it reduces cellular damage due to free radicals, improves overall liver health and supports the organ as it metabolizes glucose.

This makes acai a cooling, tasty option for individuals with a stressed liver or Pitta imbalance such as yellowing sclera, irritability or redness.
An Antiviral with Potential for Treating Cancer
Acai's blood clearing effects may be beneficial for cancer. Acai has been shown to be anti-inflammatory, prevents tumor cell overgrowth (anti-proliferative) and supports proper programmed cell death, to help the body easily eliminate unwanted cancer cells (pro-apoptotic). This supports healthy cell growth in the body and may help prevent abnormal cell development, as occurs in conditions like cancer.

Studies on acai's polyphenols have shown that they prevent overgrowth of tumor cells in the system, when taken in the right dose and timing. In fact, in a test on rats, a specific type of polyphenol (ellagitannin) was shown to reduce initial formation of esophageal tumors by supporting healthy immune function, increasing antioxidant levels in the blood and encouraging anti-viral immunity. This healthy immune response is supported by the Vitamin A levels in acai (15% RDA/100g frozen pulp). Research continues into the potential anti-cancerous nature of acai to examine its effects in humans.

Showing awareness of these medicinal qualities, herbal medics in the Amazon have used the acai berry to combat viral and bacterial borne diseases like the flu, malaria, coughs and fever.
Nourishing & Sweet, But Blood Sugar Balanced
The fresh, gentle sweetness of acai lingers on the tongue after the bitterness passes. Acai's rich fatty acids complement the sweet taste of the sugars - and give the berry juice a smooth, oily mouth-feel. Additionally, Acai's ample fiber supports the feeling of satisfaction after eating the sweet fruits.

While acai tastes sweet, the high fiber content keeps blood sugar balanced. Studies on acai have shown that the fruit can reduce fasting glucose and insulin levels. Acai's polyphenols change how the body processes carbohydrates, helping to draw glucose out of the blood.

Studies on humans have shown that taking frozen acai pulp twice per day for a month successfully reduced fasting glucose by 5.3% compared to baseline. Subjects in these studies also experienced a reduction in blood-insulin levels.

Studies on acai have also shown that the fruit may reduce cholesterol levels. Important for this action are acai's sterols. These organic compounds are similar in structure to cholesterol and often categorized with antioxidants. They prevent the absorption of cholesterol into the system. One 2011 study had subjects take frozen acai pulp, twice per day for one month and saw that their LDL and total cholesterol were reduced, without causing a drop in HDL, or the 'good' cholesterol.

These qualities make acai a better choice for Kapha-dominant individuals than sweeter fruits like banana. It could also point to acai as a supportive choice for those monitoring their blood sugar due to conditions like diabetes.
Contraindications
Acai's naturally hydrating sweetness, fatty acids, and sourness are ideal for nourishing and nurturing dry Vata. The fiber content keeps Vata regular. However, Acai's coldness can be Vata or Kapha aggravating, especially in cold winter months. To remedy this, add some ginger and turmeric to warm up Acai for Vata.

Acai has a low glycemic index score but acai bowls, with their combinations of fruit and nuts, can still have high sugar levels and could be problematic for diabetics. Acai is not advised, in large amounts, for those experiencing candida due to it's levels of natural sugar, which can feed candida.

Raw acai juice can be a source of trypanosoma cruzi, the blood-sucking parasite that transmits the inflammatory, infectious Chagas disease. The WHO reports this disease impacting about 8 million people annually. Symptoms can include swelling, rashes and fever. However, this is more common in freshly juiced acai, rather than processed pulps or supplements. Local authorities are also increasing precautions around harvesting and processing to combat this.

Acai contains high levels of potassium and is often combined with other high potassium foods (banana, mango etc). If a person is on a low potassium diet try pairing it with apples or other berries. As per the Ayurvedic principles of food combinations, fruit like acai should not be mixed with other foods.
Dosage
Clinical evidence on supplemental dosage is lacking.
1/2c or 100g is a commonly suggested serving size.
VPK, biocharacteristics, prabhav
Vata: potentially aggravating (cold, astringent) but its sweetness nourishes Vata.
Pitta: Due to its cooling sweetness, Acai is the ideal Pitta reducing food.
Kapha: Acai's sweetness is tempered by its fiber content. However in excess it will still aggravate Kapha. Its coldness can aggravate Kapha congestion. Its sweet taste can aggravate sugar addictions.
Biocharacteristics: cold, oily, heavy
Prabhav: Sweet but without raising blood sugar.
Additional Nutritional Information
| | | |
| --- | --- | --- |
| Carbohydrate | 6g | 130g |
| Fat | 5g (4.4g polyunsaturated) | 44g-77g |
| Protein | 2g | .8g/kg body weight (~54.4g for 150lbs person) |
| Fiber | 3g | 38g (M); 25g (F) |
| Sodium | 7mg | <2,300mg |
| Potassium | 105mg | 3,500-4,700mg |
| Vitamin A | 1000IU | 3,000IU (M); 2,333IU (F) |
| Vitamin C | 9.6mg | 90mg (F); 75mg (F) |
| Calcium | 40mg | 800mg |
| Iron | 1.08mg | 8mg (M/ F postmenopause); 18mg (F premenopausal) |
Other nutritional information not Mentioned Above
Macronutrients

52.2g carbs (44.2g of fibre); 8.1g protein; 32.5g total fat
Very little total protein, but 19 amino acids
Sugar
Fiber

Micronutrients

Fatty acids, especially oleic, palmitic, and linoleic acids.
The antioxidant phytochemicals in acai berries include mainly
anthocyanins and proanthocyanidins (types of polyphenols).
Contains several sterols (a class of compounds related to cholesterol), including campesterol, stigmasterol, and beta-sitosterol.
Electrolytes
Flavonoids
Sterols

Anticancer:

Polyphenolic fractions of frozen acai pulp suppressed proliferation in a dose- and time-dependent manner
Anti-diabetic:
Anthocyanin compounds: Anti-inflammatory:
In vitro research - freeze dried acai powder displayed selective inhibitory activity against COX-1, COX-2 enzymes. Acai inhibited lipopolysaccharide(LPS) induced production of nitric oxide (dose-dependent)

Anti-oxidant

Anthocyanins (group of polyphenols);
Also attributed to its conjugate forms - glucuronate, sulfonate, aglycone, methylate
Immune stimulant

Grated rind used as topical wash for skin ulcers // infusion of seeds used for fevers

In the Peruvian Amazon it is used for malaria, diabetes, liver disorders, hair loss, hemorrhage, and kidney diseases, as well as menstrual and muscle pain.
ABOUT ACAI
Acai means fruit that cries. Acai is a sweet & juicy fruit with a satisfying purple pulp. It provides rich nutrition, high antioxidant value, and fiber.
Learn about the health benefits of acai for FREE
You'll receive free access to our entire website including healthy recipes, nutritional diet plans, medicinal uses of ingredients, & ayurvedic health tips. Sign in once and you can use our website indefinitely..
WHY EAT AN AYURVEDIC DIET?
Eating Ayurvedically makes you feel nourished and energized. An Ayurvedic diet is tailored to your individual body type and the specific imbalances you are working with at any given time. Ayurveda shows you your specific body type's needs and what should be favored in your Ayurvedic menu. Watch as you eat less but feel more satisfied because what you are eating truly nourishes you. Since Ayurveda believes all disease begins in the digestive tract, food is your first medicine. By eating a healthy diet that's ideal for your body, you experience optimal health.
Is Acai Good for My Ayurvedic Diet?
Find out by taking this
free, easy quiz
. You'll learn your body type, and whether Acai is a good fit for your body type. Time to complete: approximately 1 minute.
SERVING SIZE: 1/2 c
SPECIES: Euterpe oleracea
AYURVEDIC MEDICINAL BIOCHARACTERISTICS
What is the biocharacteristic theory of medicine?
INCREASES

Increases These Biocharacteristics (Gunas)

Functional Ayurveda helps you assess imbalances through 20 main

biocharacteristics (gunas)

. Aggravating these characteristics weakens your body and causes imbalance. By knowing which characteristics are habitually imbalanced in your body, you will be able to identify and correct imbalances before you get sick. Every characteristic has an opposite which balances it (i.e. hot balances cold). You restore balance by favoring diet and lifestyle choices that increase the opposite characteristic.

COLD

ABOUT COLD BIOCHARACTERISTIC

Cold refers to anything that reduces body temperature, metabolism, and blood flow.

TASTES

The 6 Tastes

Taste is used to sense the most basic properties and effects of food. Each taste has a specific medicinal effect on your body. Cravings for food with certain tastes indicate your body is craving specific medicinal results from food. Taste is experienced on the tongue and represents your body's reaction to foods. Sweet taste causes physical satisfaction and attraction whereas bitter taste causes discomfort and aversion. Kapha should use less sweet taste while Vata and Pitta would benefit from using more sweet taste. One of the first signs of illness is that your taste and appetite for food changes. The six tastes are sweet, sour, salty, pungent, bitter, and astringent. Do you crave foods with any of the tastes below?

ASTRINGENT

ABOUT ASTRINGENT BIOCHARACTERISTIC

Astringency is characterized by constriction, drawing together, or drying.

SOUR

ABOUT SOUR BIOCHARACTERISTIC

Sour refers to anything fermented or acidic.

SWEET

ABOUT SWEET BIOCHARACTERISTIC

Sweet refers to anything builds tissue, including macronutrients such as carbohydrates, proteins and fats.

DOSHAS

The Three Doshas / Body Types

According to the

biocharacteristic theory of medicine

, people tend to get sick, over and over again, due to habitual causes and imbalances that are unique to the person. Your body type summarizes this tendency, showing you the 'type' of conditions and imbalances that frequently challenge your health & wellness. Using body type, you can also identify remedies likely to improve your strength and resiliency. Your body type identifies physical and mental characteristics as well as your personal strengths and weaknesses. The calculation of your body type is based on your medical history.

The 3 functional body types (doshas), are Catabolic (Vata), Metabolic (Pitta), and Anabolic (Kapha). Catabolic individuals tend to break down body mass into energy. Metabolic individuals tend to burn or use energy. Anabolic individuals tend to store energy as body mass. Catabolic people tend to be easily stimulated, hyperactive, underweight and dry. Metabolic people tend to be rosy-cheeked, easily irritated, focused, driven, and easily inflamed. Anabolic people are heavy, stable and grounded, but if they store too much energy, they could gain weight easily and have congestion.

HAS THE FOLLOWING

Type:
Fruits
Nutrient:


Anthocyanins

ANTHOCYANINS

Anthocyanins are a type of polyphenol. As all polyphenols, they have a strong antioxidant effect.

, Flavonoids, Iron, Omega 3 Fatty Acids, Potassium, Soluble Fiber, Vitamin C
Color:
Blue Purple
Moves Energy:


Downward

DOWNWARD

Downward-moving (Adho Gati Marga) substances move food downward in the GI tract, settle the nervous system, and relax muscles.


Family:
Arecaceae
MEDICINAL PROPERTIES

Experiences are Personal
Experiences vary according to the person and constitution. Individual results may vary. The list of herbal-actions below has not be approved by the FDA and should not be used to treat a medical condition.
Here are the herbal actions of Acai: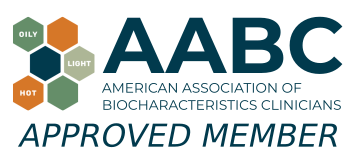 Joyful Belly is a recognized school of biocharacteristics medicine.
HEALTH & WELLNESS PRACTITIONERS!
Are you looking to build diet and meal plans for your clients? We've got a ton of resources for you to check out below!
(Not you? Keep scrolling!)
HOW DOES EATING AYURVEDICALLY MAKE YOU FEEL?
Eating Ayurvedically makes you feel nourished and energized. Food digests with ease when right for your body type (dosha). Healthy digestion is seen as the cornerstone of well-being in Ayurveda. Healthy digestion generally prevents illness. If you do get sick, a strong digestive fire reduces the severity of illness and increases your resilience. It also improves your mood. Once you begin eating Ayurvedically, you will feel refreshed, vital and strong.
Comments & Impressions of 'Acai'
Do you like 'acai'? Why or why not? What makes it unique? Is there something you'd like to know about 'acai'?





(5.00 out of 5 stars) 2 ratings, 37 likes
Sign in to review this food
Can I combine acai with cows milk?
-
Bunnyyykins





01-22-22
(
Reply
)
Ayurveda recommends taking fruit alone because it is digested so quickly. When we mix it with dairy or grains it can get caught up in their, slower, digestion process where it can begin to ferment.
-
Katie Clinton, Ferndale, sligo, AL





01-23-22
(
Reply
)
TRADITIONALLY INDICATED FOR THESE SYMPTOMS
Acai may be beneficial for these symptoms. The suitability of any food for a condition is highly dependent on the individual. Please see your doctor before using this food to treat a medical condition.
About the Author
John Immel, the founder of Joyful Belly, teaches people how to have a healthy diet and lifestyle with Ayurveda. His approach to Ayurveda exudes a certain ease, which many find enjoyable and insightful. John also directs Joyful Belly's
School of Ayurveda
, which specializes in digestive tract pathology & Ayurvedic nutrition. John and his wife Natalie recently published
Explore Your Hunger: A Guide to Hunger, Appetite & Food
.
John's interest in Ayurveda and digestive tract pathology was inspired by a complex digestive disorder acquired from years of international travel, including his public service work in South Asia. John's commitment to the detailed study of digestive disorders reflects his zeal to get down to the roots of the problem. His hope and belief in the capacity of each & every client to improve their quality of life is nothing short of a personal passion. John's creativity in the kitchen and delight in cooking for others comes from his family oriented upbringing. In addition to his certification in Ayurveda, John holds a bachelor's degree in mathematics from Harvard University.
John enjoys sharing Ayurveda within the context of his Catholic roots, and finds Ayurveda gives him an opportunity to participate in the healing mission of the Church. Jesus expressed God's love by feeding and healing the sick. That kindness is the fundamental ministry of Ayurveda as well.