ALOE VERA JUICE
Health Benefits & Uses





1 rating, 351 likes
Customer Reviews
5.00 out of 5 stars
Sign in to review this food
Table of Contents
How Does This Ayurvedic Food Improve Wellness?

CLINICAL AYURVEDIC REVIEW

Recipes with Aloe Vera Juice: Cucumber & Coconut Cooler

Commonly known for it's ability to relieve a sunburn, aloe vera's appeal includes many other health benefits as well. The refreshing taste of Aloe vera is a soothing favorite when mixed with other fruit juices like honey dew melon or cucumber. As it decongests your lymphatic system, the cooling drink is an excellent way to help your body cleanse in the spring. Cleanse & DetoxifyThe main cleansing actions of Aloe come from its mild bitter taste, making it a cholagogue. That means it promotes the discharge of bile from the liver and gall bladder. As bile is an important carrier of firey blood toxins, purgation of bile is vital in order to eliminate pitta-aggravating impurities. Aloe vera gel is mildly laxative in nature, cleansing the bowels. It expels parasites. Drink one cup of aloe vera juice every day for two weeks for a cleansing effect on the body. Lymphatic Congestion & DiabetesAs bile is a fatty substance, release of bile also tends to lower blood fat and cholesterol and improve fat metabolism. That reduces congestion in your lymphatic system. Aloe helps balance blood sugar levels, which is why aloe vera has been traditionally recommended for diabetes.Skin TonicGot a minor kitchen burn? Tear a leaf off your household aloe plant, squeeze the clear gel out, and apply to the burn. Enjoyed a fun day at the beach? Aloe can soothe and cool your sunburn. Aloe is also renowned for its wound healing capabilities.

In Ayurveda, aloe is called 'Kumari,' meaning 'young girl,' a fitting term for this soothing plant that inspires the energy of youth to act on the bodily tissue systems. It balances all body types and especially rejuvenates the skin. Aloe's hydrating properties heal the skin from within, moisturizing topically but without the greasy feel of many lotions. It promotes the growth of collagen, maintaining elasticity of the skin, reducing scarring, stretch marks and signs of aging. Its collagen promoting abilities also help wounds heal faster.

Suffering from acne, scarring and redness of complexion? Aloe is an anti-inflammatory that reduces redness, and itchiness. While it moisturizes, aloe's bitter taste dries up greasiness, perfect for reducing acne in anyone with an oily complexion. The cooling and unctuous nature of aloe relieves the hot, dry symptoms of menopause and promotes healthy menstruation.Anti-InflammatoryAs a cooling skin tonic, aloe effectively soothes inflammation of "intestinal skin" - the lining of the GI tract. It has been traditionally used to relieve hyperacidity, ulcers, ulcerative colitis and any bleeding from the intestines. AntisepticAloe acts as an antiseptic and antifungal that has been used to reduce bleeding & inflammation of the gums, gingivitis, cracked/split corners of the mouth, denture stomatitis and apthous ulcers. Aloe's bitter-cool quality effectively treats fevers arising out of congestion and a Kapha-rich diet.ContraindicationsPeople with a Kapha constitution can benefit greatly from cleansing with aloe. However, for those who belong to the Vata-deficient category, frequent use of aloe can be contraindicative. Aloe powder and its yellow sap are strongly purgative in nature and should be avoided during pregnancy. In cases of emaciation, dehydration, diarrhea, breast cancer, intestinal obstruction, and during menstruation, aloe is best avoided.

About Aloe Vera Juice

Aloe includes more than 250 species of flowering succulents and is native to Africa, Madagascar and Jordan. It is closely related to cactus, yucca and onion. For thousands of years and across many cultures, aloe has been used to heal a variety of health conditions including burns, skin irritations, wounds, etc. Egyptians used to refer to it as "the plant of immortality."

Buying & Preparation

Aloe vera gel and/or juice can be found at most health food stores. As preservatives are mixed into all commercial production aloe vera, check the ingredients to be sure the preservatives are as natural as possible. Aloe vera gel is far more potent than is the juice. Consuming one tablespoon of aloe vera gel is equivalent to drinking one cup of aloe juice. Also, the gel provides sustained action while the juice is short-term in its effect.

It is very simple to harvest fresh gel from your household aloe plant. When the leaves are 3-4 inches in width and roughly a foot in length, it is the perfect time to extract the gel from the plant. First select a leaf. Remove and wash it. Cut off two inches from the bottom of the leaf, so you have a flat surface to work with. Remove the thorns. Cut the green skin off beginning on the flat side of the leaf. Scoop out the gel and rinse it thoroughly. Now you can add it to your recipe. Take care that the yellow sap and the green skin are both removed entirely from the gel since they are highly purgative in nature.

Cooking Aloe Vera Juice

The tart-astringent flavor of aloe juice is not favored by everyone but add some crushed mint, a few drops of lime juice and a couple of tablespoons of simple syrup, and you have a refreshingly piquant midsummer day's treat! Or try aloe vera blended with honey dew melon to quickly cool your body. You can also blend 1/2 cup of aloe vera gel with 1 cup of water, 1/4 cup of lemon juice and 2 cups of fresh berries for a bright summer berry smoothie.

You may dilute the bitter flavor with apple juice or sugar, however to maximize the benefits of the medicine savor the rarely encountered bitter taste.

Browse Recipes

Learn about the health benefits of aloe vera juice for FREE You'll receive free access to our entire website including healthy recipes, nutritional diet plans, medicinal uses of ingredients, & ayurvedic health tips. Sign in once and you can use our website indefinitely..
Is Aloe Vera Juice Good for My Ayurvedic Diet?
Find out by taking this
free, easy quiz
. You'll learn your body type, and whether Aloe Vera Juice is a good fit for your body type. Time to complete: approximately 1 minute.
AYURVEDA'S GUIDE TO VITALITY & WHOLESOME NOURISHMENT
Your Ayurvedic diet is tailored to your individual body and your specific imbalances. With an Ayurvedic diet you feel joy and satisfaction because what you are eating truly nourishes and balances you. Disease results from diets and lifestyles that are incompatible with your nature. By eating a personalized diet matched to your body, you experience optimal health. See How it Works.
SERVING SIZE: 1 tsp
SPECIES: Aloe A. vera
Biocharacteristics of Aloe Vera Juice
See a complete list of all biocharacteristics.
INCREASES

Increases These Biocharacteristics (Gunas)

Functional Ayurveda helps you assess imbalances through 20 main

biocharacteristics (gunas)

. Aggravating these characteristics weakens your body and causes imbalance. By knowing which characteristics are habitually imbalanced in your body, you will be able to identify and correct imbalances before you get sick. Every characteristic has an opposite which balances it (i.e. hot balances cold). You restore balance by favoring diet and lifestyle choices that increase the opposite characteristic.

TASTES

The 6 Tastes

Taste is used to sense the most basic properties and effects of food. Each taste has a specific medicinal effect on your body. Cravings for food with certain tastes indicate your body is craving specific medicinal results from food. Taste is experienced on the tongue and represents your body's reaction to foods. Sweet taste causes physical satisfaction and attraction whereas bitter taste causes discomfort and aversion. Kapha should use less sweet taste while Vata and Pitta would benefit from using more sweet taste. One of the first signs of illness is that your taste and appetite for food changes. The six tastes are sweet, sour, salty, pungent, bitter, and astringent. Do you crave foods with any of the tastes below?

ASTRINGENT

ABOUT ASTRINGENT BIOCHARACTERISTIC

Astringency is characterized by constriction, drawing together, or drying.

BITTER

ABOUT BITTER BIOCHARACTERISTIC

Bitter is disagreeable and stimulates rejection. It is a strong taste often associated with black coffee, dark chocolate, and most salad greens.

DOSHAS

The Three Doshas / Body Types

According to the

biocharacteristic theory of medicine

, people tend to get sick, over and over again, due to habitual causes and imbalances that are unique to the person. Your body type summarizes this tendency, showing you the 'type' of conditions and imbalances that frequently challenge your health & wellness. Using body type, you can also identify remedies likely to improve your strength and resiliency. Your body type identifies physical and mental characteristics as well as your personal strengths and weaknesses. The calculation of your body type is based on your medical history.

The 3 functional body types (doshas), are Catabolic (Vata), Metabolic (Pitta), and Anabolic (Kapha). Catabolic individuals tend to break down body mass into energy. They are easily stimulated, hyperactive, underweight and dry. Metabolic individuals tend to burn or use energy. They tend to be rosy-cheeked, easily irritated, focused, driven, and easily inflamed. Anabolic individuals tend to store energy as body mass. If they store too much energy, they could gain weight easily and have congestion. Anabolic people tend to be stable and grounded.

HAS THE FOLLOWING

Subtaste:


Bland

BLAND

Bland means doesn't have much taste. In Chinese medicine, bland taste refers to afood without little macronutrients, such as cabbage, radish or bok choy.


Affinity:
Bowel Poop Elimination, Cleanse And Detox,

Skin Care

SKIN-CARE

Includes skin care, and anything that nourishes epithelial membranes (of digestive, respiratory, urinary tract, blood vessels, etc).


Family:
Xanthorrhoeaceae

Medicinal Benefits, Uses & Herbal Actions of Aloe Vera Juice

Experiences are Personal

Experiences vary according to the person and constitution. Individual results may vary. The list of herbal-actions below has not be approved by the FDA and should not be used to treat a medical condition.
Compare Aloe Vera Juice with these Foods
Compare Aloe Vera Juice with these Herb Supplements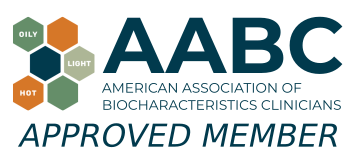 Joyful Belly is a recognized school of biocharacteristics medicine.
TRADITIONALLY INDICATED FOR THESE SYMPTOMS
Aloe Vera Juice may be beneficial for these symptoms. The suitability of any food for a condition is highly dependent on the individual. Please see your doctor before using this food to treat a medical condition.
HOW DOES EATING AYURVEDICALLY MAKE YOU FEEL?
Eating Ayurvedically makes you feel nourished and energized. Food digests with ease when right for your body type (dosha). Healthy digestion is seen as the cornerstone of well-being in Ayurveda. Healthy digestion generally prevents illness. If you do get sick, a strong digestive fire reduces the severity of illness and increases your resilience. It also improves your mood. Once you begin eating Ayurvedically, you will feel refreshed, vital and strong.
Clinical Tools & Resources
Give smart recommendations to your clients, and improve efficiency in your clinic with these tools.
About the Author
John Immel, the founder of Joyful Belly, teaches people how to have a healthy diet and lifestyle with
Ayurveda biocharacteristics
. His approach to Ayurveda is clinical, yet exudes an ease which many find enjoyable and insightful. John also directs Joyful Belly's
School of Ayurveda
, offering professional clinical training in Ayurveda for over 15 years.
John's interest in Ayurveda and specialization in digestive tract pathology was inspired by a complex digestive disorder acquired from years of international travel, as well as public service work in South Asia. John's commitment to the detailed study of digestive disorders reflects his zeal to get down to the roots of the problem. His hope and belief in the capacity of each & every client to improve their quality of life is nothing short of a personal passion. John's creativity in the kitchen and delight in cooking for others comes from his family oriented upbringing. In addition to his certification in Ayurveda, John holds a bachelor's degree in mathematics from Harvard University.
John enjoys sharing Ayurveda within the context of his Catholic roots, and finds Ayurveda gives him an opportunity to participate in the healing mission of the Church. Jesus expressed God's love by feeding and healing the sick. That kindness is the fundamental ministry of Ayurveda as well. Outside of work, John enjoys spending time with his wife and 6 kids, and pursuing his love of theology, philosophy, and language.
Comments & Impressions of 'Aloe Vera Juice'
Do you like 'aloe vera juice'? Why or why not? What makes it unique? Is there something you'd like to know about 'aloe vera juice'?





(5.00 out of 5 stars) 1 rating, 351 likes
Sign in to review this food
Very interesting. Is it not recommended to use gel from small houseplant leaves? I've got a plant that has leaves one inch thick. Thanks.
Very interesting. Is it not recommended to use gel from small houseplant leaves? I've got a plant that has leaves one inch thick. Thanks.
Generally, it is ok to use the leaves of the actual aloe plant. You want to be careful to use the inner gel as the outer gel closest to the leaf skin is a powerful purgative.
-
Kimberly Kubicke, Asbury park, NJ





05-08-19
(
Reply
)
If using houseplant leaves, be sure they are organic and be careful not to use the gel against the edges of the leaves of the plant (it's usually more yellow in color) as it a powerful purgative.
-
Kimberly Kubicke, Asbury park, NJ
05-24-19
(
Reply
)