BLACK BEANS
Health Benefits & Uses
Sign in to review this food
385 likes
How Does This Ayurvedic Food Improve Wellness?
CLINICAL AYURVEDIC REVIEW
Strong Food Cravings
Satisfying and loaded with protein, beans are nature's remedy for strong food cravings. Beans are one of a few hearty foods that actually help you drop pounds. They are so frequently prepared like a comfort food, so you might be surprised to find that they are an excellent ingredient in a reduction diet. A cup is a filling portion of cooked black beans but contains only 11 percent of the recommended daily allowance of calories, all while offering much-needed protein and fiber.
Beans & Your Bowels
The rich fiber content of beans aids in healthy elimination. 'Bean liquor' refers to the thick broth that forms while cooking beans - evidence of soluble fiber. The soluble fiber dissolves in water and keeps stools soft, acting as a bulk laxative. High in both soluble and insoluble fiber, the insoluble roughage stimulates bowel movements and helps to scrape the bowels. The fiber in beans also reduces cholesterol, all while increasing satisfaction.
Beans get a bad reputation for being the "musical fruit," causing unfortunate expressions after mealtimes, but the gas-forming astringent saponins actually help the legume protect itself against insects. Saponins form the sudsy foam on the surface of a bubbling pot of beans. These saponins also prevent protein digestion, making beans an especially challenging food for some. Vata individuals with insufficient digestive juices in the stomach may experience gas, bloating, and constipation after eating beans. Ayurveda says to avoid foods that make you gassy but also offers these
tips to improve the digestibility of beans
.
Beans & Spring Blood
Beans are especially medicinal in the early spring. As the body metabolizes a layer of insulating winter fat padding your skin, you may experience a two- to three-week period of small appetite, sluggishness, pressure in the ears, and upper-respiratory congestion. The back of your throat may seem damp and moist. Sweeter foods like bread, potatoes, and desserts only aggravate your discomfort this time of year. Beans to the rescue! The low glycemic index of beans is especially helpful in keeping your blood dry, thin, and congestion free. You may notice that beans even taste sweeter in February - a confirmation that beans belong on your plate.
ABOUT BLACK BEANS
Black beans are a rich source of vegetable protein, easing any meat cravings for those seeking satiation. The shiny obsidian quality of the beans are a beautiful addition to any meal, providing an earthy depth and dark contrast. Black beans appear along with rice and tortillas in a variety of southern cultures, from the chilis of Tex-Mex cuisine, to the cumin-bathed dishes of Cuba. You can even find black beans in Chinese food - fermented black beans appear like confetti in masterful stir-fries. Beans have an important role in North American agriculture - along with squash and maize, they constitute the famed three sisters, the trifecta that is the foundation of Native American agriculture.
BUYING & PREPARATION
Although canned foods are forbidden in Ayurveda, in the case of beans, you might find them easier to digest. Sprouted beans are even easier on the digestive system. Soaking beans overnight results in a more even textured bean, and the brilliant purple soaking water is a treat to behold. The power soak method is to boil beans for three minutes, set them aside for 24 hours, and then drain and discard the water and proceed with cooking. Beans contain several toxins which degrade at boiling temperatures. The toxicity of beans increases if they are heated but never boiled.
COOKING BLACK BEANS
Browse Recipes
Beans are generally bland, but can be spiced to finger-licking perfection. Black beans readily acquire the flavors of spices and other foods cooked with the legumes. Like potatoes, chicken, and grains, beans are an extremely versatile ingredient. They are brilliant in burritos, gorgeous next to green, creamy guacamole, and can even be pureed into a hummus with a dash of smoky chipotle chili and large pinch of toasted ground cumin.
The cooking time of beans averages two to four hours but is substantially reduced with the help of a pressure cooker. Beans are combined with the herb epazote in Latin American to aid digestion. Kombu, a kind of seaweed, can also be added to the beans, making them more nutritious and digestible, as fans of macrobiotic cooking know. Salt, sugar, and acidic foods such as tomatoes may harden uncooked beans, resulting in longer cooking times. Favor adding these ingredients once the beans have softened and are cooked through, though digestive spices like cumin, coriander, and fennel can be added whole early in the process, perfuming the bean pot.
Learn about the health benefits of black beans for FREE
You'll receive free access to our entire website including healthy recipes, nutritional diet plans, medicinal uses of ingredients, & ayurvedic health tips. Sign in once and you can use our website indefinitely..
WHY EAT AN AYURVEDIC DIET?
Eating Ayurvedically makes you feel nourished and energized. An Ayurvedic diet is tailored to your individual body type and the specific imbalances you are working with at any given time. Ayurveda shows you your specific body type's needs and what should be favored in your Ayurvedic menu. Watch as you eat less but feel more satisfied because what you are eating truly nourishes you. Since Ayurveda believes all disease begins in the digestive tract, food is your first medicine. By eating a healthy diet that's ideal for your body, you experience optimal health.
Are Black Beans Good for My Ayurvedic Diet?
Find out by taking this
free, easy quiz
. You'll learn your body type, and whether Black Beans is a good fit for your body type. Time to complete: approximately 1 minute.
SERVING SIZE: 1/4 c
SPECIES: Phaseolus P. vulgaris
AYURVEDIC MEDICINAL BIOCHARACTERISTICS
What is the biocharacteristic theory of medicine?
INCREASES

Increases These Biocharacteristics (Gunas)

Functional Ayurveda helps you assess imbalances through 20 main

biocharacteristics (gunas)

. Aggravating these characteristics weakens your body and causes imbalance. By knowing which characteristics are habitually imbalanced in your body, you will be able to identify and correct imbalances before you get sick. Every characteristic has an opposite which balances it (i.e. hot balances cold). You restore balance by favoring diet and lifestyle choices that increase the opposite characteristic.

TASTES

The 6 Tastes

Taste is used to sense the most basic properties and effects of food. Each taste has a specific medicinal effect on your body. Cravings for food with certain tastes indicate your body is craving specific medicinal results from food. Taste is experienced on the tongue and represents your body's reaction to foods. Sweet taste causes physical satisfaction and attraction whereas bitter taste causes discomfort and aversion. Kapha should use less sweet taste while Vata and Pitta would benefit from using more sweet taste. One of the first signs of illness is that your taste and appetite for food changes. The six tastes are sweet, sour, salty, pungent, bitter, and astringent. Do you crave foods with any of the tastes below?

ASTRINGENT

ABOUT ASTRINGENT BIOCHARACTERISTIC

Astringency is characterized by constriction, drawing together, or drying.

DOSHAS

The Three Doshas / Body Types

According to the

biocharacteristic theory of medicine

, people tend to get sick, over and over again, due to habitual causes and imbalances that are unique to the person. Your body type summarizes this tendency, showing you the 'type' of conditions and imbalances that frequently challenge your health & wellness. Using body type, you can also identify remedies likely to improve your strength and resiliency. Your body type identifies physical and mental characteristics as well as your personal strengths and weaknesses. The calculation of your body type is based on your medical history.

The 3 functional body types (doshas), are Catabolic (Vata), Metabolic (Pitta), and Anabolic (Kapha). Catabolic individuals tend to break down body mass into energy. Metabolic individuals tend to burn or use energy. Anabolic individuals tend to store energy as body mass. Catabolic people tend to be easily stimulated, hyperactive, underweight and dry. Metabolic people tend to be rosy-cheeked, easily irritated, focused, driven, and easily inflamed. Anabolic people are heavy, stable and grounded, but if they store too much energy, they could gain weight easily and have congestion.

HAS THE FOLLOWING

Affinity:
Bowel Poop Elimination, Cleanse And Detox, Digestion, Heart Circulation Blood, Weight Loss
Family:
Fabaceae
MEDICINAL PROPERTIES

Experiences are Personal
Experiences vary according to the person and constitution. Individual results may vary. The list of herbal-actions below has not be approved by the FDA and should not be used to treat a medical condition.
Here are the herbal actions of Black Beans: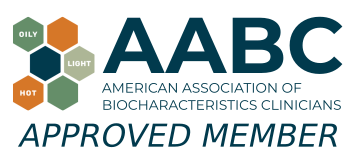 Joyful Belly is a recognized school of biocharacteristics medicine.
Compare Black Beans with these Foods
Compare the following foods with Black Beans:
Compare Black Beans with these Herb Supplements
Compare the following herb supplements with Black Beans:
HEALTH & WELLNESS PRACTITIONERS!
Are you looking to build diet and meal plans for your clients? We've got a ton of resources for you to check out below!
(Not you? Keep scrolling!)
HOW DOES EATING AYURVEDICALLY MAKE YOU FEEL?
Eating Ayurvedically makes you feel nourished and energized. Food digests with ease when right for your body type (dosha). Healthy digestion is seen as the cornerstone of well-being in Ayurveda. Healthy digestion generally prevents illness. If you do get sick, a strong digestive fire reduces the severity of illness and increases your resilience. It also improves your mood. Once you begin eating Ayurvedically, you will feel refreshed, vital and strong.
Comments & Impressions of 'Black Beans'
Do you like 'black beans'? Why or why not? What makes it unique? Is there something you'd like to know about 'black beans'?
385 likes
Sign in to review this food
Check out this link for information on cooking beans -
Cooking Beans
Are you saying to do the 24-hr soak or the overnight thing even with canned beans? And canned beans also should take 2-4 hours to cook?
-
Catherine Perry, Bronx, NY
11-10-15
(
Reply
)
No, canned beans do not need to be soaked. They are already cooked. So when using canned beans, cook them until they are infused with the flavors you are using and hot enough.
-
Kimberly Kubicke, Asbury park, NJ
12-18-15
(
Reply
)
Check out this link for information on cooking beans -
Cooking Beans
Are you saying to do the 24-hr soak or the overnight thing even with canned beans? And canned beans also should take 2-4 hours to cook?
-
Catherine Perry, Bronx, NY
11-10-15
(
Reply
)
No, canned beans do not need to be soaked. They are already cooked. So when using canned beans, cook them until they are infused with the flavors you are using and hot enough.
-
Kimberly Kubicke, Asbury park, NJ
12-18-15
(
Reply
)
TRADITIONALLY INDICATED FOR THESE SYMPTOMS
Black Beans may be beneficial for these symptoms. The suitability of any food for a condition is highly dependent on the individual. Please see your doctor before using this food to treat a medical condition.
About the Author
John Immel, the founder of Joyful Belly, teaches people how to have a healthy diet and lifestyle with
Ayurveda biocharacteristics
. His approach to Ayurveda is clinical, yet exudes an ease which many find enjoyable and insightful. John also directs Joyful Belly's
School of Ayurveda
, offering professional clinical training in Ayurveda for over 15 years.
John's interest in Ayurveda and specialization in digestive tract pathology was inspired by a complex digestive disorder acquired from years of international travel, as well as public service work in South Asia. John's commitment to the detailed study of digestive disorders reflects his zeal to get down to the roots of the problem. His hope and belief in the capacity of each & every client to improve their quality of life is nothing short of a personal passion. John's creativity in the kitchen and delight in cooking for others comes from his family oriented upbringing. In addition to his certification in Ayurveda, John holds a bachelor's degree in mathematics from Harvard University.
John enjoys sharing Ayurveda within the context of his Catholic roots, and finds Ayurveda gives him an opportunity to participate in the healing mission of the Church. Jesus expressed God's love by feeding and healing the sick. That kindness is the fundamental ministry of Ayurveda as well. Outside of work, John enjoys spending time with his wife and 6 kids, and pursuing his love of theology, philosophy, and language.