BONE BROTH
Health Benefits & Uses




3 ratings, 459 likes
Customer Reviews
4.00 out of 5 stars
Sign in to review this food
How Can This Ayurvedic Food Make You Feel Great?
AYURVEDIC ANALYSIS
Rest, Recover & Reset
Warm yourself up with a steaming bowl of homemade bone broth. This healing soup will strengthen the body and help you recharge your batteries, particularly if you're recovering from an illness. It's likely your grandmother made you a batch of this traditional soup as a child. This nutrient dense, easily digestible food is exactly what your tummy likes when it's weak. Rest, recover and reset your digestive strength with bone broth.
Light, easy, liquid and oily, this recipe is particularly useful in cold, dry months to keep you grounded, nourished and warm. Drink a small cup of this mineral rich soup daily to ward off autumn deficiencies. It acts as a tonic, allowing your body to restock on much needed nutrient supplies. It also pacifies Vata and soothes the central nervous system. You'll feel calm, soothed and on the mend after this bone broth soup.
Strengthen & Heal the Gut
Bone broth has been used medicinally for thousands of years with its origins in Chinese medicine. An inexpensive and simple meal to prepare, it's a convenient yet powerful health tonic to add to a modern diet. It has a particular affinity for strengthening the blood, due to its rich iron content, leading to healthy tissue and organ functioning. The easy to digest nature of bone broth soup means it's transformed in the body with ease, supporting a healthy immune system and increasing overall strength and vitality (ojas).
As well as boosting immunity, bone broth is anti-inflammatory. It reduces an excess of Pitta while still enkindling digestive strength (agni) and improving absorption of nutrients. Adding a little ghee to your soup will further enhance the anti-inflammatory, cooling and immunity boosting properties of this meal. Amino acids present in bone broth such as cystine, histidine and glycine are also known to reduce gut inflammation.
Make digestive disturbances a thing of the past with regular intake of bone broth. If you experience constipation, diarrhea, IBS, leaky gut or Crohn's disease, drink bone broth to re-establish regular bowel movements and a healthy gut flora. The anti-inflammatory properties and collagen content of this meal soothe and repair a damaged gastrointestinal tract and strengthen the digestive system.
The Best Bones
Bone broth increases bone strength. By eating foods with similar qualities of a certain tissue, we can increase the strength of that specific tissues. For example, adding mineral rich bone broth to your diet will naturally increase the strength and quality of the bones (plus your hair, nails and teeth too!). This follows the Ayurvedic rule of 'like increases like'.
The light, clear, liquid qualities of bone broth mean it is easily absorbed and can penetrate and nourish the deeper tissues of the body such as bone. It also contains collagen, glucosamine and chondroitin, all essential ingredients for healthy bones and joints. In serious cases of bone disease, bone broth has been used as an enema under medical supervision to help restore degenerated bones to good health.
When making bone broth, it is important to source good quality bones used from healthy animals. Try an organic butchers or a local farmer and don't limit yourself to just one source - experiment with bones from beef, bison, chicken, turkey, lamb or fish. This meal may be a little too oily for Kapha, but you can add some black pepper or fresh ginger to the pot to enhance digestion. Enjoy bone broth alone or use it as a stock in a multitude of recipes, such as
Morning Broth with Ghee and Lime Salt & Spices
.
ABOUT BONE BROTH
Bone broth is made from bones, water and vinegar. The vinegar helps leach important minerals from the bones.
COOKING BONE BROTH
Browse Recipes
1. Place bones in a pot and cover with water.
2. Add 2 tbsp of apple cider vinegar and leave sit for one hour (this will help leach out minerals).
3. Coarsely chop onion, celery and carrots and add to the pot.
4. Then, boil for one hour at a minimum or 24 hrs in a slow cooker.
5. Strain and serve.
Learn about the health benefits of bone broth for FREE
You'll receive free access to our entire website including healthy recipes, nutritional diet plans, medicinal uses of ingredients, & ayurvedic health tips. Sign in once and you can use our website indefinitely..
WHY EAT AN AYURVEDIC DIET?
Eating Ayurvedically makes you feel nourished and energized. An Ayurvedic diet is tailored to your individual body type and the specific imbalances you are working with at any given time. Ayurveda shows you your specific body type's needs and what should be favored in your Ayurvedic menu. Watch as you eat less but feel more satisfied because what you are eating truly nourishes you. Since Ayurveda believes all disease begins in the digestive tract, food is your first medicine. By eating a healthy diet that's ideal for your body, you experience optimal health.
Is Bone Broth Good for My Ayurvedic Diet?
Find out by taking this
free, easy quiz
. You'll learn your body type, and whether Bone Broth is a good fit for your body type. Time to complete: approximately 1 minute.
SERVING SIZE: 1 c
AYURVEDIC MEDICINAL BIOCHARACTERISTICS
What is the biocharacteristic theory of medicine?
INCREASES

Increases These Biocharacteristics (Gunas)

Functional Ayurveda helps you assess imbalances through 20 main

biocharacteristics (gunas)

. Aggravating these characteristics weakens your body and causes imbalance. By knowing which characteristics are habitually imbalanced in your body, you will be able to identify and correct imbalances before you get sick. Every characteristic has an opposite which balances it (i.e. hot balances cold). You restore balance by favoring diet and lifestyle choices that increase the opposite characteristic.

EASY

ABOUT EASY BIOCHARACTERISTIC

Easy refers to anything easy to digest, or digests quickly.

HEAVY

ABOUT HEAVY BIOCHARACTERISTIC

Heavy is identified by sedation, sluggishness, or increased weight.

OILY

ABOUT OILY BIOCHARACTERISTIC

In Ayurveda, oily refers to anything moistening. More specifically, oily refers to building substances that increases fat, or are themselves fatty. For example, sugar is Oily.

TASTES

The 6 Tastes

Taste is used to sense the most basic properties and effects of food. Each taste has a specific medicinal effect on your body. Cravings for food with certain tastes indicate your body is craving specific medicinal results from food. Taste is experienced on the tongue and represents your body's reaction to foods. Sweet taste causes physical satisfaction and attraction whereas bitter taste causes discomfort and aversion. Kapha should use less sweet taste while Vata and Pitta would benefit from using more sweet taste. One of the first signs of illness is that your taste and appetite for food changes. The six tastes are sweet, sour, salty, pungent, bitter, and astringent. Do you crave foods with any of the tastes below?

ASTRINGENT

ABOUT ASTRINGENT BIOCHARACTERISTIC

Astringency is characterized by constriction, drawing together, or drying.

DOSHAS

The Three Doshas / Body Types

According to the

biocharacteristic theory of medicine

, people tend to get sick, over and over again, due to habitual causes and imbalances that are unique to the person. Your body type summarizes this tendency, showing you the 'type' of conditions and imbalances that frequently challenge your health & wellness. Using body type, you can also identify remedies likely to improve your strength and resiliency. Your body type identifies physical and mental characteristics as well as your personal strengths and weaknesses. The calculation of your body type is based on your medical history.

The 3 functional body types (doshas), are Catabolic (Vata), Metabolic (Pitta), and Anabolic (Kapha). Catabolic individuals tend to break down body mass into energy. Metabolic individuals tend to burn or use energy. Anabolic individuals tend to store energy as body mass. Catabolic people tend to be easily stimulated, hyperactive, underweight and dry. Metabolic people tend to be rosy-cheeked, easily irritated, focused, driven, and easily inflamed. Anabolic people are heavy, stable and grounded, but if they store too much energy, they could gain weight easily and have congestion.

HAS THE FOLLOWING

Effect:

Type:
Meats
Contains:

Element:

Nutrient:
Fats, Protein
Tissue (dhatu):

MEDICINAL PROPERTIES

Experiences are Personal
Experiences vary according to the person and constitution. Individual results may vary. The list of herbal-actions below has not be approved by the FDA and should not be used to treat a medical condition.
Here are the herbal actions of Bone Broth:
Nutritive
NUTRITIVE
An herb that is strengthening and nourishing.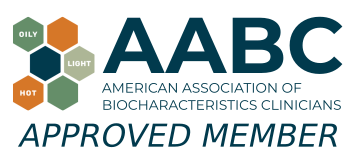 Joyful Belly is a recognized school of biocharacteristics medicine.
Compare Bone Broth with these Foods
Compare the following foods with Bone Broth:
Compare Bone Broth with these Herb Supplements
Compare the following herb supplements with Bone Broth:
HEALTH & WELLNESS PRACTITIONERS!
Are you looking to build diet and meal plans for your clients? We've got a ton of resources for you to check out below!
(Not you? Keep scrolling!)
HOW DOES EATING AYURVEDICALLY MAKE YOU FEEL?
Eating Ayurvedically makes you feel nourished and energized. Food digests with ease when right for your body type (dosha). Healthy digestion is seen as the cornerstone of well-being in Ayurveda. Healthy digestion generally prevents illness. If you do get sick, a strong digestive fire reduces the severity of illness and increases your resilience. It also improves your mood. Once you begin eating Ayurvedically, you will feel refreshed, vital and strong.
Comments & Impressions of 'Bone Broth'
Do you like 'bone broth'? Why or why not? What makes it unique? Is there something you'd like to know about 'bone broth'?




(4.00 out of 5 stars) 3 ratings, 459 likes
Sign in to review this food
I do this all the time, I do feel its a better broth both in flavor and health.
-
erena wismer, Waterloo, ON
01-16-13
(
Reply
)
What kind of bones are used for this? Is this where a fish head is used?
-
Cathy Palasz, Phoenix, AZ
02-02-15
(
Reply
)
Is it true that there is a high level of fluoride in the bones of chicken bones? Is so, wouldn't leaching and ingesting this element be un-healthy?
-
christine, Geneva, NY
10-15-18
(
Reply
)
This would be a factor of where you source your chicken from. Definitely something to look into!
-
Carrie Hoffman, Williams, AZ





07-12-20
(
Reply
)
TRADITIONALLY INDICATED FOR THESE SYMPTOMS
Bone Broth may be beneficial for these symptoms. The suitability of any food for a condition is highly dependent on the individual. Please see your doctor before using this food to treat a medical condition.
About the Author
John Immel, the founder of Joyful Belly, teaches people how to have a healthy diet and lifestyle with Ayurveda. His approach to Ayurveda exudes a certain ease, which many find enjoyable and insightful. John also directs Joyful Belly's
School of Ayurveda
, which specializes in digestive tract pathology & Ayurvedic nutrition. John and his wife Natalie recently published
Explore Your Hunger: A Guide to Hunger, Appetite & Food
.
John's interest in Ayurveda and digestive tract pathology was inspired by a complex digestive disorder acquired from years of international travel, including his public service work in South Asia. John's commitment to the detailed study of digestive disorders reflects his zeal to get down to the roots of the problem. His hope and belief in the capacity of each & every client to improve their quality of life is nothing short of a personal passion. John's creativity in the kitchen and delight in cooking for others comes from his family oriented upbringing. In addition to his certification in Ayurveda, John holds a bachelor's degree in mathematics from Harvard University.
John enjoys sharing Ayurveda within the context of his Catholic roots, and finds Ayurveda gives him an opportunity to participate in the healing mission of the Church. Jesus expressed God's love by feeding and healing the sick. That kindness is the fundamental ministry of Ayurveda as well.