CARDAMOM
Health Benefits & Uses
Take your body type quiz to see how Cardamom affects you Match foods that have helped me.
SERVING SIZE: 1/16 tsp
SPECIES: Elettaria cardamomum
"Can someone have cravings for cardamoms? How safe is it to eat around 3/4 cup cardamom a day?"
- EPeople,
National harbor
,
MD





SEE MORE REVIEWS & COMMENTS
About the Author: John Immel, Asheville, NC
How Can This Ayurvedic Food Make You Feel Great?
AYURVEDIC ANALYSIS
Cleansing the Stomach
Cardamom offers more than its delightful and appetizing flavor, it is chock full of medicinal benefits. Cardamom is highly aromatic. Like perfume, it has a strong smell. This aromatic quality is the source of its use as an herbal pharmaceutical for centuries. Aromatic spices are a powerful friend to those with a myriad of digestive difficulties, from belching to vomiting and sluggish digestion. When food stagnates or moves up, cardamom moves it back down. It accelerates the gastric emptying rate, meaning it relaxes the stomach valves that prevent your food from entering the small intestine. That makes aromatic spices especially useful when your 'eyes are bigger than your stomach,' i.e. after thanksgiving or any heavy meal that bogs down your digestion, making you feel like there is a brick in your stomach. In the process, cardamom relieves nausea and has been used as an aid in morning sickness.
Muscle Relaxant
Remember the "fresh and clean as a York Peppermint Patty" commercials of the 80's? Peppermint, like cardamom, is a strong aromatic. All aromatics have a fresh and clean quality to them that is also somewhat shocking. This shocking quality literally numbs muscle tissue - forcing it to relax. That's why so many muscle balms - such as the Chinese formula Tiger Balm and Bengay are highly aromatic, familiar scents to anyone who has spent time at the gym.
Cardamom is no exception - it relaxes your muscle tissue, and is a calming antispasmodic useful in colic, asthma, and the throbbing pain of a headache (caused by a spasm in blood vessels). Aromatic herbs like cardamom and peppermint are so important, at Joyful Belly we consider cardamom to be the 'missing 7th taste of Ayurveda'.
Other Benefits
Cardamom is also Ayurveda's most powerful mucus destroyer. As with all aromatics, cardamom is a diaphoretic that opens your pores, encouraging a mild sweat that cleanses the skin, aids low grade fevers, and cleanses the lymphatic system. It is a bronchodilator - helping to improve breathing is asthmatics.
Use in Herb Formulas
Additionally, cardamom acts as a carrier herb, assisting in the digestion and assimilation of heavier herbs used in tonic formulas. Heavy herbs like shatavari, ashwagandha, vidari, and bala are made more accessible with cardamoms digestive assistance
ABOUT CARDAMOM
Love for cardamom resonates through history - for instance, ancient Egyptians chewed cardamom to whiten their teeth and sweeten their breath. Cardamom helps take the edge off of caffeine in the famous drink Turkish coffee. Cardamom is a member of the ginger plant family along with turmeric.
BUYING & PREPARATION
The spice can be purchased as a grayish powder, in the form of the whole light-green pod, or as the tiny uncrushed seed within the pod. The essential oils (the fresh taste and the medicinal value) evaporate quickly after it is ground. For this reason, we recommend the uncrushed seed. If you buy whole pods, peel the outer layer of skin from the pod. Then grind in a coffee grinder or crush with a mortar and pestle just before use.
COOKING CARDAMOM
Browse Recipes
Cardamom is a fresh and wonderful garnish in beverages and on fruits. The unmistakable accent of cardamom is a key ingredient of Indian chai, a spicy tea with ginger, cardamom, cloves, nutmeg, and cinnamon. Cardamom is common in many desserts like rice pudding, where it reduces the mucus-forming qualities of dairy products. In Scandinavian countries, this versatile, pleasant and aromatic spice is perfect accompaniment to a lamb roast, helping protein digestion. As a strong spice, we generally use 1/8tsp per person in recipe.
Learn about the health benefits of Cardamom for FREE
You'll receive free access to our entire website including healthy recipes, nutritional diet plans, medicinal uses of ingredients, & ayurvedic health tips. Sign in once and you can use our website indefinitely..
WHY EAT AN AYURVEDIC DIET?
Eating Ayurvedically makes you feel nourished and energized. An Ayurvedic diet is tailored to your individual body type and the specific imbalances you are working with at any given time. Ayurveda shows you your specific body type's needs and what should be favored in your Ayurvedic menu. Watch as you eat less but feel more satisfied because what you are eating truly nourishes you. Since Ayurveda believes all disease begins in the digestive tract, food is your first medicine. By eating a healthy diet that's ideal for your body, you experience optimal health.
Is Cardamom Good for My Ayurvedic Diet?
Find out by taking this
free, easy quiz
. You'll learn your body type, and whether Cardamom is a good fit for you. Time to complete: approximately 1 minute.
AYURVEDIC MEDICINAL BIOCHARACTERISTICS
What is the biocharacteristic theory of medicine?
INCREASES

Increases These Biocharacteristics (Gunas)

Functional Ayurveda helps you assess imbalances through 20 main

biocharacteristics (gunas)

. Aggravating these characteristics weakens your body and causes imbalance. By knowing which characteristics are habitually imbalanced in your body, you will be able to identify and correct imbalances before you get sick. Every characteristic has an opposite which balances it (i.e. hot balances cold). You restore balance by favoring diet and lifestyle choices that increase the opposite characteristic.

TASTES

The 6 Tastes

Taste is used to sense the most basic properties and effects of food. Each taste has a specific medicinal effect on your body. Cravings for food with certain tastes indicate your body is craving specific medicinal results from food. Taste is experienced on the tongue and represents your body's reaction to foods. Sweet taste causes physical satisfaction and attraction whereas bitter taste causes discomfort and aversion. Kapha should use less sweet taste while Vata and Pitta would benefit from using more sweet taste. One of the first signs of illness is that your taste and appetite for food changes. The six tastes are sweet, sour, salty, pungent, bitter, and astringent. Do you crave foods with any of the tastes below?

PUNGENT

ABOUT PUNGENT BIOCHARACTERISTIC

Pungency is characterized by irritation, or sharp, spicy foods that irritate the mouth such as black pepper.

DOSHAS

The Three Doshas / Body Types

According to the

biocharacteristic theory of medicine

, people tend to get sick, over and over again, due to habitual causes and imbalances that are unique to the person. Your body type summarizes this tendency, showing you the 'type' of conditions and imbalances that frequently challenge your health & wellness. Using body type, you can also identify remedies likely to improve your strength and resiliency. Your body type identifies physical and mental characteristics as well as your personal strengths and weaknesses. The calculation of your body type is based on your medical history.

The 3 functional body types (doshas), are Catabolic (Vata), Metabolic (Pitta), and Anabolic (Kapha). Catabolic individuals tend to break down body mass into energy. Metabolic individuals tend to burn or use energy. Anabolic individuals tend to store energy as body mass. Catabolic people tend to be easily stimulated, hyperactive, underweight and dry. Metabolic people tend to be rosy-cheeked, easily irritated, focused, driven, and easily inflamed. Anabolic people are heavy, stable and grounded, but if they store too much energy, they could gain weight easily and have congestion.

HAS THE FOLLOWING

EFFECT

TYPE
Spices
ELEMENT

SUBTASTE

COLOR
Brown, Green
MOVES ENERGY

MEDICINAL PROPERTIES
Experiences are Personal
Experiences vary according to the person and constitution. Individual results may vary. The list of herbal-actions below has not be approved by the FDA and should not be used to treat a medical condition.
Here are the herbal actions of Cardamom: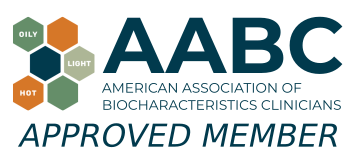 Joyful Belly is a recognized school of biocharacteristics medicine.
HEALTH & WELLNESS PRACTITIONERS!
Are you looking to build diet and meal plans for your clients? We've got a ton of resources for you to check out below!
(Not you? Keep scrolling!)
HOW DOES EATING AYURVEDICALLY MAKE YOU FEEL?
Eating Ayurvedically makes you feel nourished and energized. Food digests with ease when right for your body type (dosha). Healthy digestion is seen as the cornerstone of well-being in Ayurveda. Healthy digestion generally prevents illness. If you do get sick, a strong digestive fire reduces the severity of illness and increases your resilience. It also improves your mood. Once you begin eating Ayurvedically, you will feel refreshed, vital and strong.
Comments & Impressions of 'Cardamom'
Do you like 'cardamom'? Why or why not? What makes it unique? Is there something you'd like to know about 'cardamom'?





(5.00 out of 5 stars) 8 reviews, 658 likes
I adore cardamom! I'm always looking for new ways to use it.
sounds brilliant to me
Ever since I've started eating Indian foods I have loved the taste of cardamom. I use the golden milk and it didn't call for cardamom but I put it in the drink anyway. It added so much to the warm drink for me. Thank you for the article. Rose
I never used cardamom. If I'm Pitta imbalance, can I still used it?
thanks for sharing!
Can someone have cravings for cardamoms? How safe is it to eat around 3/4 cup cardamom a day?
3/4c cardamom is a very large dose. We would recommend limiting to 1/2 tsp three times a day for most constitutions. Pitta should limit to 1/4tsp. Pitta can eat small amounts of cardamom only.
a traditional home remedy for
This information has not been validated by the FDA and should not be used to treat a medical condition.
Digestion
Acid Reflux
,
Bad breath
,
Bloating / distension
,
Diverticulosis / Diverticulitis
,
Food allergy
,
Foul taste on tongue
,
Frequent Burping
,
Frequent Hiccup
,
Frequent Nausea
,
Gas, irregular digestion
,
Hoarse Voice
,
Intestinal colic / spasm / cramping
,
Irregular/small appetite
,
Irritable Bowel Syndrome (IBS)
,
Malabsorption
,
Morning Sickness
,
Pancreatic Insufficiency
,
Quickly full / early satiety
,
Slow, heavy digestion
,
Smelly Gas
,
Strong food cravings
,
Sweet taste on tongue
,
Vomiting
,
Vomiting Mucus
Respiratory Health
Animal/dander allergy
,
Asthma
,
Cough with mucus / wet cough
,
Difficulty expectorating
,
Frequent motion sickness
,
Large amounts of mucus
,
Lungs Irritated / Inflamed
,
Mucus Congestion
,
Mucus/congestion in mornings
,
Pneumonia
,
Post nasal drip
,
Seasonal allergies
,
Stuffed nose (can't breathe)
,
Thick mucus
,
Thin mucus
,
Wheezing
,
White mucus
Diet
Bulimia, past or current
Blood and Circulation
Chronic Fungus infection
,
Cramping back of leg
,
Excess saliva
,
Feet or Ankles Swelling
,
High Blood Sugar
,
Insulin Resistance
,
Thick coating tongue
Mind Stress Sleep
Conflict makes me depressed, lazy
,
Confusion / Cloudy Mind
,
Depressed
,
Depressed when stressed
,
Slow, monotonous speech
Poop
Diarrhea quickly after eating
,
Explosive elimination
,
Frothy Stool / with Bubbles
,
Mucus on stool
,
Stool entirely liquid, no solid pieces
,
Stool formed, but porous & airy
,
Stool in mushy pieces mixed with liquid
,
Stool thick mud
,
Undigested food in stool
Weight Loss
Fat back of arms
,
Fat on back
,
Fat on buttocks
,
Fat on thighs
,
Feel overweight
Bones
Foot cramps
,
Hip pain
About the Author
John Immel, the founder of Joyful Belly, teaches people how to have a healthy diet and lifestyle with Ayurveda. His approach to Ayurveda exudes a certain ease, which many find enjoyable and insightful. John also directs Joyful Belly's
School of Ayurveda
, which specializes in digestive tract pathology & Ayurvedic nutrition. John and his wife Natalie recently published
Explore Your Hunger: A Guide to Hunger, Appetite & Food
.
John's interest in Ayurveda and digestive tract pathology was inspired by a complex digestive disorder acquired from years of international travel, including his public service work in South Asia. John's commitment to the detailed study of digestive disorders reflects his zeal to get down to the roots of the problem. His hope and belief in the capacity of each & every client to improve their quality of life is nothing short of a personal passion. John's creativity in the kitchen and delight in cooking for others comes from his family oriented upbringing. In addition to his certification in Ayurveda, John holds a bachelor's degree in mathematics from Harvard University.
John enjoys sharing Ayurveda within the context of his Catholic roots, and finds Ayurveda gives him an opportunity to participate in the healing mission of the Church. Jesus expressed God's love by feeding and healing the sick. That kindness is the fundamental ministry of Ayurveda as well.