How Does This Ayurvedic Food Improve Wellness?

CLINICAL AYURVEDIC REVIEW

Recipes with Cashews: Lemon Rice with Cashews, Peas, Ghee & Cumin
Sweet and heavy, cashews calm the nerves and satisfy your belly. The crescent shaped cashew is dense and warm, building strength and leaving you feeling sustained, particularly in cooler months. Initially crunchy, these nuts become creamy and smooth with each bite. You can satisfy your crunchy cravings by sprinkling cashews on top of curries, adding to stir-frys, or crumbled on top of your morning oatmeal. Cashews blend to one of the smoothest consistencies of any nut, and can be turned into a creamy nut butter spread, silky homemade cashew milk, or soft cashew cheeses.


Native to Brazil, these nuts are technically the seeds of the cashew apple. Once you see how cashews are grown, you will understand why they are some of the more expensive nuts on supermarket shelves. Just a single cashew grows out of the bottom of each apple. It is encased in a shell that contains a toxic residue that must be cleaned before eating too. Cashews are a member of the poison ivy family, so some people are highly sensitive to them. They balance Vata and Pitta, but are too heavy and difficult for Kaphas to digest.


Soothe Your Nerves
The heavy and grounding qualities of cashews help stabilize a frantic nervous system. They are particularly beneficial in autumn, the season when the nerves are most easily aggravated. These nuts balance Vata dosha and help slow a racing mind. "After eating the cashews, I felt very calm," explained a client. "It was a relaxing sensation," they continued. As well as its density, the high magnesium content in cashews also helps soothe your nerves. Your nervous system carries out countless jobs every single day, and can become easily agitated. The magnesium in cashews has a mild depressant effect on the nerves that helps ward off feelings of stress and anxiety, relax the muscles, and promote sound sleep throughout the night.


This relaxing effect of cashews can be too sedating for Kapha types. These heavy nuts can burden a Kaphas already sluggish digestive system and leave them feeling weighed down, both emotionally and physically. One client described their experience of this effect, "The heaviness of the cashews left me feeling more weighed down emotionally, more prone to dozing off and wanting to nap." Another client had a similar, but stronger, reaction, "I felt like the cashews slowed down my whole system. My muscles felt heavy, my gut felt overly full, my blood slowed and I felt tired and unmotivated. It was an unpleasant slug like feeling that reminded me why I don't generally eat nuts."


Satisfying & Strengthening
Cashews build tissue, strength, and stamina, due to their dense, heavy and sweet qualities. It doesn't take many of these nuts to curb your appetite. "My stomach felt full with a small amount of nuts because of the density of them. I felt sustained and energized," observed a client. Another noted, "It was very grounding and satisfying, a small amount of cashew nuts took me a long way." Provided digestion is strong, cashews can nourish the blood as they are a rich source of both copper and iron. You need iron to build strong blood, but copper is required so you can absorb the iron. These two minerals, packed neatly in this tiny nut, work together to form hemoglobin and red blood cells, known as rakta dhatu in Ayurveda. When the blood is strong, every cell, tissue, organ and system will be stronger.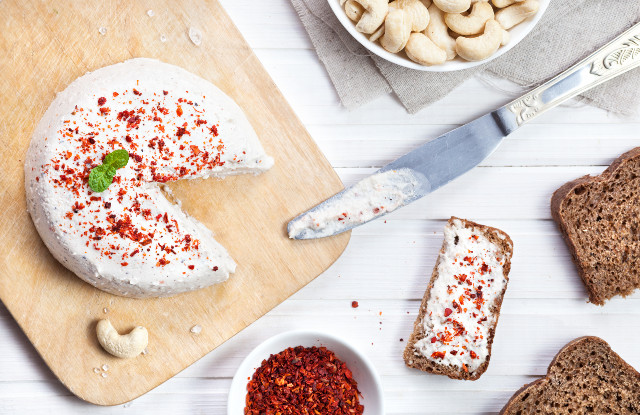 Recipes with Cashews: Cultured Cashew Cheese
Warm & Content
Cashews are warming and sweet, making them a worthy addition to your pantry in autumn and winter. Their noticeable warmth radiates throughout the body on a cold November afternoon. "I felt kind of warm through my toes and fingers about ten minutes after eating them," a client explained. When the blustery winds have you feeling chilled to the bone, cashews can be a hearty addition to your diet, providing the energy your body needs to sustain warmth in winter. Cashews help satisfy your cravings for something sweet and warm you up from your tummy to your toes.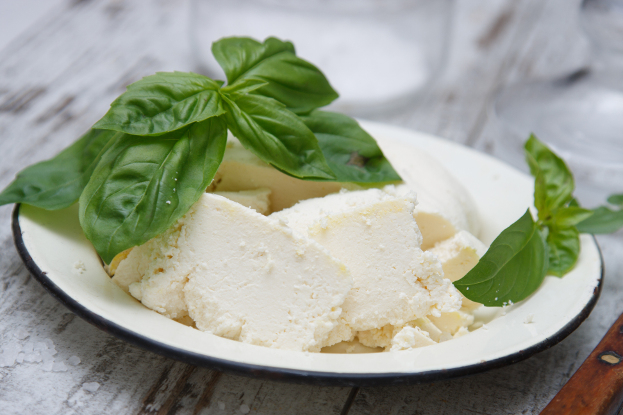 Recipes with Cashews: Cashew Ricotta Cheese
Effect on Digestion
Provided digestion is strong, cashews can improve the quality of elimination, "My elimination became more regular when I ate cashews," remarked a client. We conjecture that this is due to oily quality of the cashew and fiber content.
One client shared this experience, "My stool was nicely formed, easy to pass, but I did notice some pieces of undigested cashew." The undigested pieces of nut in this clients stool points to the fact that nuts in general are difficult to digest, especially if not thoroughly chewed. The oiliness of nuts can also bog down an already sluggish digestion. One client noted, "I had mild constipation and stagnation in my gut from the cashews." Cashews, as all dried foods, can create a thick, indigestible paste in the gut. Drink warm water if you plan to eat many cashews at once. When undigested, cashews can provoke gas and bloating, leading to constipation.


Another client shared how cashews created gas and bloating in the digestive tract, but once they started soaking the nuts, "the situation was totally different," the gas and bloating reduced and "elimination was very easy."

Learn about the health benefits of cashews for FREE
You'll receive free access to our entire website including healthy recipes, nutritional diet plans, medicinal uses of ingredients, & ayurvedic health tips. Sign in once and you can use our website indefinitely..