Take your body type quiz to see how Chocolate (Cacao) affects you Match foods that have helped me.
SERVING SIZE: 1 tbsp
SPECIES: Theobroma cacao
"I am happy to read this. I allow myself 1 square of good 70% chocolate after dinner. It is all I need to satisfy the..."
- Susan Simonetti,
Cocoa beach
,
FL





SEE MORE REVIEWS & COMMENTS
About the Author: John Immel, Asheville, NC
How Can This Ayurvedic Food Make You Feel Great?
AYURVEDIC ANALYSIS
Sensual and luxurious, chocolate is evocative of desire and indulgence. It warms the heart and abdomen while elevating mood and lifting depression. Chocolate is an aphrodisiac, especially for women for whom chocolate may be addictive. The caffeine in chocolate stimulates brain activity and elevates the mood. Cinnamon or cayenne in hot chocolate enhances these passionate and stimulating qualities.
Medicinal Benefits
Chocolate's role in fertility extends beyond passion to the traditional use of cacao in pregnancy and to ease childbirth. Chocolate's warms and wakes up the reproductive organs - relaxing pelvic muscles during labor while simultaneously shifting a mother's awareness to the muscles of the pelvic floor. The shift in awareness helps her find and engage the muscles to deliver the fetus. Vasodilation of pelvic muscles also helps reduce preclampsia (high blood pressure during pregnancy).
Chocolate reduces chest congestion by improving circulation in major vessels around the heart and by relaxing bronchial spasms, which is also useful in asthma. In one study chocolate was found to be 3x more effective than codeine at reducing cough, without the drowsy side effects. The antitussive quality is due to theobromine, which suppresses the vagus nerve. Meso-Americans also used chocolate to treat fever.
Contraindications & Limits
Ayurvedically, chocolate aggravates Pitta and Vata primarily. Chocolate is also difficult to digest. Over consumption can leave you feeling nauseous. Its hot quality could leave a mild stinging sensation in the eyes about 15 minutes after eating - an early warning sign of high Pitta.
Chocolate has a reputation for breaking the will of dieters. In one study, chocolate derailed the discipline regimens of 48% of women and 32% of men. With chocolate, a little goes a long way. We recommend a maximum of two squares daily.
Although chocolate has many health benefits, the fats and sugars mixed into chocolate can aggravate Kapha heaviness & mucus congestion. Here are some more supportive ways of preparing chocolate: Try dark chocolate sprinkled with Red Chili, or candied Ginger coated in dark chocolate. Ginger and Red Chili help kindle your metabolic fire (
agni
) so that you digest the chocolate better.
Chocolate & Loneliness
Chocolate cravings come more intensely in times of loneliness. Add rose to your chocolate which will nourish the heart, leaving you feeling much more satisfied than plain chocolate. Dark chocolate covered almonds with sea salt and protein helps prevent a sugar spike from eating chocolate alone. Salt adds a stimulating taste that helps balance the sweet.
Chocolate is high in magnesium, anti-oxidants and flavonoids. It also contains tryptophan (a serotonin percursor), theobromine (a substance similar to caffeine) and trace amounts of amandamides (which activates the same receptor in the brain as marijuana). All of these factors combine into an alluring substance that is sensual, comforting, rich, and decadent. And, perhaps a little mind altering.
ABOUT CHOCOLATE (CACAO)
Romance may be sealed with a box of chocolates, but passion for chocolate is as eternal as true love. Long before John Cadbury invented the chocolate bar, native meso-american peoples brewed chocolate with medicinal herbs. Chocolate has been used as sacrament and in shamanic ceremony, a practice that continues to this day, for over three millennia. The botanical name of chocolate, 'Theobroma', means "Food of the Gods", a testimony that your affection for chocolate may be as deep as your soul.
BUYING & PREPARATION
On the grocery shelf, chocolate is usually mixed with refined sugars, dairy and fats. Choose dark chocolate with at least 70 per cent cocoa because it has minimal sugar and fat.
Chocolate seeds contain a bitter alkaloid that must be fermented to develop the flavor. After fermentation the beans are dried, cleaned, roasted, and then shelled to reveal the cacao nibs. Since chocolate is more a medicinal herb than a food, the best way to consume chocolate is in small doses.
COOKING CHOCOLATE (CACAO)
Browse Recipes
The creamy texture of melted chocolate is a delight for all ages. Whether baked into brownies, chocolate chip cookies, cakes & cupcakes, melted into syrups, fudge, puddings & mousses, candied into truffles and chocolate bars, or served as ice-cream or hot-chocolate, chocolate is a versatile treat and popular food in celebrations and displays of affection.
Melted chocolate can be hardened with nuts & pistachios for texture. Strawberries dipped in chocolate offer a sensual treat, but are a difficult to digest food combination. Instead, dry dipping dried fruits and crystallized ginger into chocolates.
Or, mix cacao with tahini and honey for a luxurious treat. Chocolate, sesame seeds, nuts, cayenne and other spices form the popular Mexican sauce 'mole pablano'.
Learn about the health benefits of Chocolate (Cacao) for FREE
You'll receive free access to our entire website including healthy recipes, nutritional diet plans, medicinal uses of ingredients, & ayurvedic health tips. Sign in once and you can use our website indefinitely..
WHY EAT AN AYURVEDIC DIET?
Eating Ayurvedically makes you feel nourished and energized. An Ayurvedic diet is tailored to your individual body type and the specific imbalances you are working with at any given time. Ayurveda shows you your specific body type's needs and what should be favored in your Ayurvedic menu. Watch as you eat less but feel more satisfied because what you are eating truly nourishes you. Since Ayurveda believes all disease begins in the digestive tract, food is your first medicine. By eating a healthy diet that's ideal for your body, you experience optimal health.
Is Chocolate (Cacao) Good for My Ayurvedic Diet?
Find out by taking this
free, easy quiz
. You'll learn your body type, and whether Chocolate (Cacao) is a good fit for you. Time to complete: approximately 1 minute.
AYURVEDIC MEDICINAL BIOCHARACTERISTICS
What is the biocharacteristic theory of medicine?
INCREASES

Increases These Biocharacteristics (Gunas)

Functional Ayurveda helps you assess imbalances through 20 main

biocharacteristics (gunas)

. Aggravating these characteristics weakens your body and causes imbalance. By knowing which characteristics are habitually imbalanced in your body, you will be able to identify and correct imbalances before you get sick. Every characteristic has an opposite which balances it (i.e. hot balances cold). You restore balance by favoring diet and lifestyle choices that increase the opposite characteristic.

MOBILE

ABOUT MOBILE BIOCHARACTERISTIC

Mobile refers to anything that stimulates the nervous system, muscles, or activity.

DIFFICULT

ABOUT DIFFICULT BIOCHARACTERISTIC

Difficult refers to anything that is difficult to digest, or takes a long time to digest.

HOT

ABOUT HOT BIOCHARACTERISTIC

Hot is identified by increased body temperature, metabolism, or inflammation.

TASTES

The 6 Tastes

Taste is used to sense the most basic properties and effects of food. Each taste has a specific medicinal effect on your body. Cravings for food with certain tastes indicate your body is craving specific medicinal results from food. Taste is experienced on the tongue and represents your body's reaction to foods. Sweet taste causes physical satisfaction and attraction whereas bitter taste causes discomfort and aversion. Kapha should use less sweet taste while Vata and Pitta would benefit from using more sweet taste. One of the first signs of illness is that your taste and appetite for food changes. The six tastes are sweet, sour, salty, pungent, bitter, and astringent. Do you crave foods with any of the tastes below?

BITTER

ABOUT BITTER BIOCHARACTERISTIC

Bitter is disagreeable and stimulating rejection, and a strong taste often associated with black coffee, dark chocolate, and most salad greens.

DOSHAS

The Three Doshas / Body Types

According to the

biocharacteristic theory of medicine

, people tend to get sick, over and over again, due to habitual causes and imbalances that are unique to the person. Your body type summarizes this tendency, showing you the 'type' of conditions and imbalances that frequently challenge your health & wellness. Using body type, you can also identify remedies likely to improve your strength and resiliency. Your body type identifies physical and mental characteristics as well as your personal strengths and weaknesses. The calculation of your body type is based on your medical history.

The 3 functional body types (doshas), are Catabolic (Vata), Metabolic (Pitta), and Anabolic (Kapha). Catabolic individuals tend to break down body mass into energy. Metabolic individuals tend to burn or use energy. Anabolic individuals tend to store energy as body mass. Catabolic people tend to be easily stimulated, hyperactive, underweight and dry. Metabolic people tend to be rosy-cheeked, easily irritated, focused, driven, and easily inflamed. Anabolic people are heavy, stable and grounded, but if they store too much energy, they could gain weight easily and have congestion.

HAS THE FOLLOWING

EFFECT

TYPE
Ferments
ELEMENT

NUTRIENT
Antioxidant
COLOR
Brown
MEDICINAL PROPERTIES
Experiences are Personal
Experiences vary according to the person and constitution. Individual results may vary. The list of herbal-actions below has not be approved by the FDA and should not be used to treat a medical condition.
Here are the herbal actions of Chocolate (Cacao):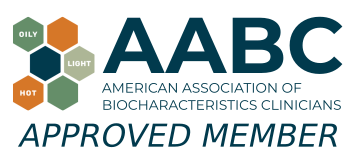 Joyful Belly is a recognized school of biocharacteristics medicine.
HEALTH & WELLNESS PRACTITIONERS!
Are you looking to build diet and meal plans for your clients? We've got a ton of resources for you to check out below!
(Not you? Keep scrolling!)
HOW DOES EATING AYURVEDICALLY MAKE YOU FEEL?
Eating Ayurvedically makes you feel nourished and energized. Food digests with ease when right for your body type (dosha). Healthy digestion is seen as the cornerstone of well-being in Ayurveda. Healthy digestion generally prevents illness. If you do get sick, a strong digestive fire reduces the severity of illness and increases your resilience. It also improves your mood. Once you begin eating Ayurvedically, you will feel refreshed, vital and strong.
Comments & Impressions of 'Chocolate (cacao)'
Do you like 'chocolate (cacao)'? Why or why not? What makes it unique? Is there something you'd like to know about 'chocolate (cacao)'?




(4.00 out of 5 stars) 7 reviews, 260 likes
How about really dark chocolate - like 99%
Only the milk and sugar in chocolate aggravates Kapha. Pure, dark chocolate aggravates Pitta because it is heating and aggravates Vata because it is difficult to digest.
Chocolate aggravates Vata / Pitta whether or not the chocolate is organic.
If one was to make a hot chocolate drink of cacao powder and cayenne what base of the drink is suitable for Kapha instead of milk?
Consider almond milk...or gold milk.
I am happy to read this. I allow myself 1 square of good 70% chocolate after dinner. It is all I need to satisfy the craving. Now I a can enjoy it without guilt!
Should those of us who are pitta types avoid chocolate all together or simply limit consumption?
What is a good way for vata people to take some chocolate? I know they crave the fat and sweetness, but the cacao is bitter.How do they cope with the cravings if there is no healthy way for them to take it?
How does one use Cacao powder in a healthy way for the different doshas?
It's better for Vata to get fat and sweet taste from other foods.
Cacao is most recommended for Kapha. It aggravates Pitta because it is heating and aggravates Vata because it is difficult to digest.
About the Author
John Immel, the founder of Joyful Belly, teaches people how to have a healthy diet and lifestyle with Ayurveda. His approach to Ayurveda exudes a certain ease, which many find enjoyable and insightful. John also directs Joyful Belly's
School of Ayurveda
, which specializes in digestive tract pathology & Ayurvedic nutrition. John and his wife Natalie recently published
Explore Your Hunger: A Guide to Hunger, Appetite & Food
.
John's interest in Ayurveda and digestive tract pathology was inspired by a complex digestive disorder acquired from years of international travel, including his public service work in South Asia. John's commitment to the detailed study of digestive disorders reflects his zeal to get down to the roots of the problem. His hope and belief in the capacity of each & every client to improve their quality of life is nothing short of a personal passion. John's creativity in the kitchen and delight in cooking for others comes from his family oriented upbringing. In addition to his certification in Ayurveda, John holds a bachelor's degree in mathematics from Harvard University.
John enjoys sharing Ayurveda within the context of his Catholic roots, and finds Ayurveda gives him an opportunity to participate in the healing mission of the Church. Jesus expressed God's love by feeding and healing the sick. That kindness is the fundamental ministry of Ayurveda as well.