FIGS
Health Benefits & Uses





1 rating, 318 likes
Customer Reviews
5.00 out of 5 stars
Sign in to review this food
Table of Contents
How Does This Ayurvedic Food Improve Wellness?

CLINICAL AYURVEDIC REVIEW

Recipes with Figs: Almond & Fig Milkshake

Figs are sweet. They clean the mouth and remove foul taste. Figs are a natural tonic for energy and vitality. Rich in ojas and sugars, they are useful for rejuvenation after hard labor or child birth. Supplemented with other ojas building fruits like almonds, dates and ghee figs are useful in treatment of sexual debility.


High Fiber Laxative


Figs are high in fiber. Their tiny seeds stimulate peristaltic movements of the intestines. Their emollient quality softens and soothes the inflamed skin lining the intestines. Figs reduce straining. Soak overnight in water then drink and consume figs in the morning.

When fecal matter clogs the intestines your body can become toxic and inflamed. Inflammation in the rectum may cause external swelling and become a hemorrhoid. Straining against hard, impacted fecal matter causes the rectum to protrude externally, causing prolapse of the rectum. Ayurveda prevents these conditions and provides relief for hemorrhoids and protrusion by facilitating regular, easy evacuation of the bowels. Figs cooling nature is very soothing to the delicate tissues of the colon.
About Figs
Figs are a heavenly and blessed fruit. Buddha achieved enlightenment under the bodhi tree, a large and old sacred fig tree (Ficus religiosa). In Genesis, Adam and Eve hid their nakedness with fig leaves. The prophet Muhammad exclaimed, "If I had to mention a fruit that descended from paradise, I would say this is it because the paradisical fruits do not have pits."

The holiness of figs is not circumstantial; figs were the first plant cultivated by humans as early as 9400BC. Their cultivation predates wheat, barley and legumes by at least a thousand years. The ensuing agricultural revolution changed the lifestyle and consciousness of humans forever. Given the central role of fig trees in the agricultural revolution, their sacredness in our holy texts is not a surprise. Figs remain an important food crop in modern times.

Native from Afghanistan to Greece, figs are in the same family as mulberry. They are not actually a fruit but a flower. The type of flower is known as an inflorescence. It is called a 'multiple fruit' because the flowers and seeds grow together in a single mass. Figs ripen twice a year. Once in the spring and once in late summer or fall. The late summer and fall crop is usually the largest and best tasting.
Buying & Preparation
Figs eaten fresh are divine but most figs are dried. The ripe fruit does not keep for long once picked. It is soft and does not transport well. Fresh figs should be stored in dry containers because moisture makes them rot more quickly. In Roman times, Cato convinced the senate to destroy Carthage by importing a box of fresh figs. The fresh figs imported from Carthage showed its proximity and thus threat to Rome.
Recipes with Figs: Rosemary Fig Jam
Cooking Figs
Dried figs should be soaked overnight before eating. To eat fresh figs hold the stem and cut the base in quarters revelaing the soft, sweet flesh.
Figs can be used as a sugar substitute in pies, pastes & jams. Prepare dried figs similarly to dates and
prunes
.
Browse Recipes
Learn about the health benefits of figs for FREE
You'll receive free access to our entire website including healthy recipes, nutritional diet plans, medicinal uses of ingredients, & ayurvedic health tips. Sign in once and you can use our website indefinitely..
Are Figs Good for My Ayurvedic Diet?
Find out by taking this
free, easy quiz
. You'll learn your body type, and whether 'Figs' is a good fit. Complete the basic quiz in 1 minute, or go deeper with additional quizzes at your own leisure to learn more about your body.
AYURVEDA'S GUIDE TO VITALITY & WHOLESOME NOURISHMENT
Your Ayurvedic diet is tailored to your individual body and your specific imbalances. With an Ayurvedic diet you feel joy and satisfaction because what you are eating truly nourishes and balances you. Disease results from diets and lifestyles that are incompatible with your nature. By eating a personalized diet matched to your body, you experience optimal health. See How it Works.
SERVING SIZE: 1/4 c
SPECIES: Ficus carica
Biocharacteristics of Figs
See a complete list of all biocharacteristics.
INCREASES

Increases These Biocharacteristics (Gunas)

Functional Ayurveda helps you assess imbalances through 20 main

biocharacteristics (gunas)

. Aggravating these characteristics weakens your body and causes imbalance. By knowing which characteristics are habitually imbalanced in your body, you will be able to identify and correct imbalances before you get sick. Every characteristic has an opposite which balances it (i.e. hot balances cold). You restore balance by favoring diet and lifestyle choices that increase the opposite characteristic.

COLD

ABOUT COLD BIOCHARACTERISTIC

Cold refers to anything that reduces body temperature, metabolism, and blood flow.

TASTES

The 6 Tastes

Taste is used to sense the most basic properties and effects of food. Each taste has a specific medicinal effect on your body. Cravings for food with certain tastes indicate your body is craving specific medicinal results from food. Taste is experienced on the tongue and represents your body's reaction to foods. Sweet taste causes physical satisfaction and attraction whereas bitter taste causes discomfort and aversion. Kapha should use less sweet taste while Vata and Pitta would benefit from using more sweet taste. One of the first signs of illness is that your taste and appetite for food changes. The six tastes are sweet, sour, salty, pungent, bitter, and astringent. Do you crave foods with any of the tastes below?

SWEET

ABOUT SWEET BIOCHARACTERISTIC

Sweet refers to anything builds tissue, including macronutrients such as carbohydrates, proteins and fats.

DOSHAS

The Three Doshas / Body Types

According to the

biocharacteristic theory of medicine

, people tend to get sick, over and over again, due to habitual causes and imbalances that are unique to the person. Your body type summarizes this tendency, showing you the 'type' of conditions and imbalances that frequently challenge your health & wellness. Using body type, you can also identify remedies likely to improve your strength and resiliency. Your body type identifies physical and mental characteristics as well as your personal strengths and weaknesses. The calculation of your body type is based on your medical history.

The 3 functional body types (doshas), are Catabolic (Vata), Metabolic (Pitta), and Anabolic (Kapha). Catabolic individuals tend to break down body mass into energy. They are easily stimulated, hyperactive, underweight and dry. Metabolic individuals tend to burn or use energy. They tend to be rosy-cheeked, easily irritated, focused, driven, and easily inflamed. Anabolic individuals tend to store energy as body mass. If they store too much energy, they could gain weight easily and have congestion. Anabolic people tend to be stable and grounded.

HAS THE FOLLOWING

Affinity:
Bowel Poop Elimination
Family:
Moraceae

Medicinal Benefits, Uses & Herbal Actions of Figs

Experiences are Personal

Experiences vary according to the person and constitution. Individual results may vary. The list of herbal-actions below has not be approved by the FDA and should not be used to treat a medical condition.

General Laxative

GENERAL-LAXATIVE

Promotes a bowel movement. General laxative is an umbrella term that refers to several different types of laxatives.

,

High Fiber Laxative

HIGH-FIBER-LAXATIVE

A class of laxative that adds bulk and water to stools. The large size of the stool stimulates peristalsis so the stool can pass more easily through the colon. It is important to drink plenty of water when using high fiber laxatives, as they can be dehydr

Nutritive

NUTRITIVE

An herb that is strengthening and nourishing.

,

Tonic

TONIC

A tonic herb restores function through strengthening tissue. This can happen through a combination of nourishing the tissue, and invigorating tissue metabolism. The tonic should not be withering, as in caffeine.
Foods with a Similar Nature to Figs
Herb Supplements with a Similar Nature to Figs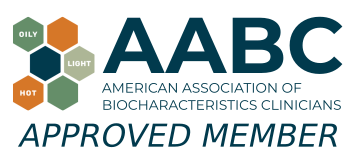 Joyful Belly is a recognized school of biocharacteristics medicine.
TRADITIONALLY INDICATED FOR THESE SYMPTOMS
Figs may be beneficial for these symptoms. The suitability of any food for a condition is highly dependent on the individual. Please see your doctor before using this food to treat a medical condition.
HOW DOES EATING AYURVEDICALLY MAKE YOU FEEL?
Eating Ayurvedically makes you feel nourished and energized. Food digests with ease when right for your body type (dosha). Healthy digestion is seen as the cornerstone of well-being in Ayurveda. Healthy digestion generally prevents illness. If you do get sick, a strong digestive fire reduces the severity of illness and increases your resilience. It also improves your mood. Once you begin eating Ayurvedically, you will feel refreshed, vital and strong.
Clinical Tools & Resources
Give smart recommendations to your clients and improve efficiency in your clinic with these tools.
About the Author
John Immel, the founder of Joyful Belly, teaches people how to have a healthy diet and lifestyle with
Ayurveda biocharacteristics
. His approach to Ayurveda is clinical, yet exudes an ease which many find enjoyable and insightful. John also directs Joyful Belly's
School of Ayurveda
, offering professional clinical training in Ayurveda for over 15 years.
John's interest in Ayurveda and specialization in digestive tract pathology was inspired by a complex digestive disorder acquired from years of international travel, as well as public service work in South Asia. John's commitment to the detailed study of digestive disorders reflects his zeal to get down to the roots of the problem. His hope and belief in the capacity of each & every client to improve their quality of life is nothing short of a personal passion. John's creativity in the kitchen and delight in cooking for others comes from his family oriented upbringing. In addition to his certification in Ayurveda, John holds a bachelor's degree in mathematics from Harvard University.
John enjoys sharing Ayurveda within the context of his Catholic roots, and finds Ayurveda gives him an opportunity to participate in the healing mission of the Church. Jesus expressed God's love by feeding and healing the sick. That kindness is the fundamental ministry of Ayurveda as well. Outside of work, John enjoys spending time with his wife and 6 kids, and pursuing his love of theology, philosophy, and language.
Comments & Impressions of 'Figs'
Do you like 'figs'? Why or why not? What makes it unique? Is there something else you'd like to know about 'figs'?





(5.00 out of 5 stars) 1 rating, 318 likes
Sign in to review this food
Figs are a good source of iron and to build up the blood. Figs relieve indigestion, heartburn, burning urination, diarrhea, strengthen the gums and may give some relief in asthma. They should not be taken with
milk
if the patient has diarrhea. Figs are also high in carbohydrates, fiber, magnesium, patassium, and calcium.
-
Jackie Parker, Ojai, CA
12-03-09
(
Reply
)
So, because it is a flower, we can eat it with other things, like in a pie? Whereas if it was a fruit, we couldn't? Is that correct?
-
Sabrina, Clearwater, FL
03-01-17
(
Reply
)
Figs are a fruit and as such, best eaten alone.
-
Kimberly Kubicke, Asbury park, NJ





03-02-17
(
Reply
)
Are figs heavy and harder to digest for people with weak Agni?
-
Raman, Fresno, CA
10-07-17
(
Reply
)
Fresh fruit is generally considered light and easy to digest.
-
Kimberly Kubicke, Asbury park, NJ
10-09-17
(
Reply
)