HEMP SEED
Health Benefits & Uses





1 rating, 306 likes
Customer Reviews
5.00 out of 5 stars
Sign in to review this food
How Does This Ayurvedic Food Improve Wellness?
CLINICAL AYURVEDIC REVIEW
Introduction
Heavy, oily and slightly sweet, hemp seeds are a hearty addition to your winter diet. These dense seeds nourish and build tissue, leaving you feeling strong, stable and sustained, even during the harshest months of the year. Their grounding nature helps keep you calm in times of stress, while their sedative effect soothes an agitated nervous system and induces feelings of deep relaxation. A client summarized the nutritive properties of hemp seeds, describing them as having a "soft texture, earthy and sweet flavor, [and a] lovely oil residue."
Blended in smoothies, tossed in salads, or sprinkled on soup, hemp seeds add substance and bulk to your meals. If you don't tolerate dairy, you can even make your own homemade hemp milk from the seeds. They tend to expire quickly, so it is better to buy the seeds in smaller quantities. The sweet, oily, and heavy qualities mean they are particularly beneficial for Vata dosha, and also balance Pitta. The density and cooling nature of the seeds mean they can aggravate Kapha, especially if digestion is weak or sluggish.


The first record of this wild seed dates back to ancient civilizations over 10,000 years ago. Over the millenia, it has been cultivated and harvested for an array of uses, including clothing, construction materials, and even paper. In recent years, the popularity of hemp seeds has increased dramatically as people have started recognizing the nutritious benefits. There has been much debate and controversy about hemp seeds, as they are from the same plant as marijuana - cannabis sativa. Countries around the world have differing laws regarding the production, harvesting and selling of products from this plant, as certain parts have a psychoactive component (THC). However, US law defines hemp as all parts of any cannabis sativa plant containing no psychoactive properties. This means the seeds you find on US supermarket shelves do not contain any measurable amounts of psychoactive compounds and are safe for consumption.


Hemp for Heart Health
It's no coincidence that hemp seeds, specifically the shelled variety, are also known as "hemp hearts." These seeds do, in fact, have a particular affinity for the heart and are known to benefit heart health. From an Ayurvedic perspective, hemp seeds act as a nutritive tonic that increase strength in the body, including the cardiovascular system. These seeds are one of the only plant sources to have the optimal ratio of omega-6 and omega-3 fatty acids naturally occuring. The proper balance of these fats is essential for heart health and prevention of conditions including atherosclerosis, heart attacks, and strokes. Also, these seeds are a source of the rare fatty acid gamma-linoleic acid (GLA) which reduces inflammation, and benefits the heart and circulation.
Hemp seeds balance Pitta, which is the primary dosha present in the blood (rakta dhatu). A heart and its channels can only be as healthy as the blood flowing through them. If the blood is full of toxic substances, like metabolic waste products (ama), high cholesterol or excess fat, it can create a buildup of plaque and lead to atherosclerosis. This is a specific type of arteriosclerosis in which the channels narrow and blood flow to the heart is restricted. Hemp seeds can help build strong, clean blood provided digestion is strong. They are a rich source of iron, and can be used to build the blood in cases of deficiencies such as anemia.


Soothe & Sedate
The heavy, oily and dense quality of hemp seeds gives them a grounding quality that promotes rest, sleep and stillness. In Ayurveda, foods that have this effect on the body are considered to be
(tamasic)
. In excess, tamasic foods dull the senses and create feelings of lethargy and inertia. For this reason, they should only be eaten in moderation. One client recalled this dull affect after eating hemp seeds, "The soft, heavy qualities left me feeling tired and a little lethargic, like I had put in a hard day's work."
Tamasic foods do, however, play an important role in soothing and sedating the nervous system. If you tend to feel frenetic, anxious, and always rushing from one task to another, the heavy, dense qualities of hemp seeds can help you slow down and relax. A client described the hemps seeds as, "Very calming for me, preventing irritation that is common in my life." This client went on to explain how the sweetness of hemp seeds enhanced this experience, "The sweet taste also made me satisfied and grounded me." Heavy and soothing, the oily quality of hemp seeds nourishes the nervous system. A client shared that the seeds brought an "earthy density to [their] early morning busy mind." Another client described a similar experience stating, "The hemp seeds were oily which made me feel heavy like a weight. I felt grounded to the earth. Content!"


The mild sedative and tamasic effect of hemp seeds can help eliminate insomnia, making them a useful sleep aid, particularly for Vata constitutions. Blend a tablespoon of hemp seeds into a cup of milk, heat on the stove and add a pinch of nutmeg for a rejuvenating drink to ease you into a night of deep sleep. A client shared how hemp seeds prepared them for sleep, "I grew sleepy, my eyes wanted to close and thoughts started to slow way down." Hemp seeds also have a high magnesium content which helps relax the whole body. Magnesium also stimulates the release of serotonin in the body which is converted to melatonin in the brain, promoting deep and restorative sleep.


Powerful Protein Source
Hemp seeds are highly regarded as one of the best plant sources of protein. These little seeds pack a powerful punch, as they contain all amino acids, including the nine essential ones the body cannot produce itself. Heavy and dense in nature, the seeds promote growth and strength of bodily tissues, including the muscles. A client commented on this strengthening effect of hemp seeds, "I noticed I felt stronger about thirty minutes after eating them, and that I didn't get all that hungry afterward either." Another shared how they impacted energy levels, "After eating the hemp seeds, I noticed that I had increased energy, as if I had an energy drink. I definitely enjoyed and took advantage of the increased energy."
The slightly sweet taste of the seeds gives them an anabolic quality, building and nourishing strong muscles. Hemp seeds are a useful addition to a vegetarian or vegan diet as roughly 25% percent of its composition is protein. This high percentage of plant protein will satisfy your appetite and leave you feeling full and satisfied. "They gave me a full feeling despite only having a spoonful. It was a great sensation considering I had just woken and was looking for something wholesome," noted a client.


Effect on Digestion
Hemp seeds have a heavy, downward energy, supporting good bowel motility. A source of both soluble and insoluble fiber, they add bulk to the stools and support smooth elimination. Many clients have reported improved bowel movement since adding hemp seeds to their diet. One revealed, "I ate hemp seeds first thing in the morning and it seemed to help my morning elimination along. Within ten minutes I had an elimination." Another client shared how hemp helped calm their irritable bowels, "After eating hemp seeds, I noticed a huge improvement in my IBS symptoms, especially less gas and bloating."
In some cases, a person may experience congestion and stagnation as a result of eating hemp seeds. This generally occurs in Kapha constitutions, as their sluggish digestive system can't break down the dense, sweet seeds. One client revealed this experience with hemp seeds, "Once in my stomach, the hemp seed felt heavy, my stomach had a crampy sensation and it felt like my body was sending a lot of energy to my stomach to process the thick gooey paste that was chewed hemp seeds." Not only did this client feel the seeds were too difficult to break down, it also affected their mood, "I felt irritable and tired." If your digestion is weak, it is possible that hemp seeds will pass through the stools undigested. One client shared, "I noticed that there were whole hemp seeds in my feces." Seeds can also appear in the stool if they were improperly chewed.


The oily quality of hemp seeds helps moisten the intestines and relieve constipation, making it a suitable, mild laxative for dry, rough Vata types. A client with dry digestion shared the benefits they gained from adding hemp seeds to their diet, "My digestion is a constant battle, specifically with constipation. [My] poop was less dry than usual and well formed, easy to pass. I attribute this to the oily and binding qualities of the hemp seeds." It is important to keep in mind that as these seeds can speed up motility in the bowels, they are not appropriate for someone with diarrhea.


Conclusion

Adding a little hemp seed to your meals will give you that satisfying substance and some extra crunch. These heavy, dense seeds build tissue and are a valuable source of plant protein. Oily and grounding, they soothe the nerves, helping you relax and enjoy a night of deep, rejuvenating sleep. A nourishing tonic, hemp seeds help build strong blood and support a healthy heart and cardiovascular system. Most commonly, they benefit digestion by acting as a mild laxative, supporting regular elimination of stools. They are generally most supportive for Vata types. These heavy seeds can too difficult for Kaphas to digest, and can often leave them feeling dull, fatigued or congested. Sweet, heavy and comforting, hemp seeds will build up your strength and calm down your mind.
Learn about the health benefits of hemp seed for FREE
You'll receive free access to our entire website including healthy recipes, nutritional diet plans, medicinal uses of ingredients, & ayurvedic health tips. Sign in once and you can use our website indefinitely..
WHY EAT AN AYURVEDIC DIET?
Eating Ayurvedically makes you feel nourished and energized. An Ayurvedic diet is tailored to your individual body type and the specific imbalances you are working with at any given time. Ayurveda shows you your specific body type's needs and what should be favored in your Ayurvedic menu. Watch as you eat less but feel more satisfied because what you are eating truly nourishes you. Since Ayurveda believes all disease begins in the digestive tract, food is your first medicine. By eating a healthy diet that's ideal for your body, you experience optimal health.
Is Hemp Seed Good for My Ayurvedic Diet?
Find out by taking this
free, easy quiz
. You'll learn your body type, and whether Hemp Seed is a good fit for your body type. Time to complete: approximately 1 minute.
SERVING SIZE: 2 tbsp
SPECIES: Cannibus sattiva
AYURVEDIC MEDICINAL BIOCHARACTERISTICS
What is the biocharacteristic theory of medicine?
INCREASES

Increases These Biocharacteristics (Gunas)

Functional Ayurveda helps you assess imbalances through 20 main

biocharacteristics (gunas)

. Aggravating these characteristics weakens your body and causes imbalance. By knowing which characteristics are habitually imbalanced in your body, you will be able to identify and correct imbalances before you get sick. Every characteristic has an opposite which balances it (i.e. hot balances cold). You restore balance by favoring diet and lifestyle choices that increase the opposite characteristic.

TASTES

The 6 Tastes

Taste is used to sense the most basic properties and effects of food. Each taste has a specific medicinal effect on your body. Cravings for food with certain tastes indicate your body is craving specific medicinal results from food. Taste is experienced on the tongue and represents your body's reaction to foods. Sweet taste causes physical satisfaction and attraction whereas bitter taste causes discomfort and aversion. Kapha should use less sweet taste while Vata and Pitta would benefit from using more sweet taste. One of the first signs of illness is that your taste and appetite for food changes. The six tastes are sweet, sour, salty, pungent, bitter, and astringent. Do you crave foods with any of the tastes below?

SWEET

ABOUT SWEET BIOCHARACTERISTIC

Sweet refers to anything builds tissue, including macronutrients such as carbohydrates, proteins and fats.

DOSHAS

The Three Doshas / Body Types

According to the

biocharacteristic theory of medicine

, people tend to get sick, over and over again, due to habitual causes and imbalances that are unique to the person. Your body type summarizes this tendency, showing you the 'type' of conditions and imbalances that frequently challenge your health & wellness. Using body type, you can also identify remedies likely to improve your strength and resiliency. Your body type identifies physical and mental characteristics as well as your personal strengths and weaknesses. The calculation of your body type is based on your medical history.

The 3 functional body types (doshas), are Catabolic (Vata), Metabolic (Pitta), and Anabolic (Kapha). Catabolic individuals tend to break down body mass into energy. Metabolic individuals tend to burn or use energy. Anabolic individuals tend to store energy as body mass. Catabolic people tend to be easily stimulated, hyperactive, underweight and dry. Metabolic people tend to be rosy-cheeked, easily irritated, focused, driven, and easily inflamed. Anabolic people are heavy, stable and grounded, but if they store too much energy, they could gain weight easily and have congestion.

HAS THE FOLLOWING

Subtaste:

Moves Energy:

Tissue (dhatu):

Affinity:
Bowel Poop Elimination, Mind Stress Sleep
Family:
Cannabaceae
MEDICINAL PROPERTIES

Experiences are Personal
Experiences vary according to the person and constitution. Individual results may vary. The list of herbal-actions below has not be approved by the FDA and should not be used to treat a medical condition.
Here are the herbal actions of Hemp Seed: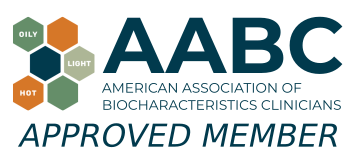 Joyful Belly is a recognized school of biocharacteristics medicine.
Compare Hemp Seed with these Foods
Compare the following foods with Hemp Seed:
Compare Hemp Seed with these Herb Supplements
Compare the following herb supplements with Hemp Seed:
HEALTH & WELLNESS PRACTITIONERS!
Are you looking to build diet and meal plans for your clients? We've got a ton of resources for you to check out below!
(Not you? Keep scrolling!)
HOW DOES EATING AYURVEDICALLY MAKE YOU FEEL?
Eating Ayurvedically makes you feel nourished and energized. Food digests with ease when right for your body type (dosha). Healthy digestion is seen as the cornerstone of well-being in Ayurveda. Healthy digestion generally prevents illness. If you do get sick, a strong digestive fire reduces the severity of illness and increases your resilience. It also improves your mood. Once you begin eating Ayurvedically, you will feel refreshed, vital and strong.
Comments & Impressions of 'Hemp Seed'
Do you like 'hemp seed'? Why or why not? What makes it unique? Is there something you'd like to know about 'hemp seed'?





(5.00 out of 5 stars) 1 rating, 306 likes
Sign in to review this food
TRADITIONALLY INDICATED FOR THESE SYMPTOMS
Hemp Seed may be beneficial for these symptoms. The suitability of any food for a condition is highly dependent on the individual. Please see your doctor before using this food to treat a medical condition.
About the Author
John Immel, the founder of Joyful Belly, teaches people how to have a healthy diet and lifestyle with
Ayurveda biocharacteristics
. His approach to Ayurveda is clinical, yet exudes an ease which many find enjoyable and insightful. John also directs Joyful Belly's
School of Ayurveda
, offering professional clinical training in Ayurveda for over 15 years.
John's interest in Ayurveda and specialization in digestive tract pathology was inspired by a complex digestive disorder acquired from years of international travel, as well as public service work in South Asia. John's commitment to the detailed study of digestive disorders reflects his zeal to get down to the roots of the problem. His hope and belief in the capacity of each & every client to improve their quality of life is nothing short of a personal passion. John's creativity in the kitchen and delight in cooking for others comes from his family oriented upbringing. In addition to his certification in Ayurveda, John holds a bachelor's degree in mathematics from Harvard University.
John enjoys sharing Ayurveda within the context of his Catholic roots, and finds Ayurveda gives him an opportunity to participate in the healing mission of the Church. Jesus expressed God's love by feeding and healing the sick. That kindness is the fundamental ministry of Ayurveda as well. Outside of work, John enjoys spending time with his wife and 6 kids, and pursuing his love of theology, philosophy, and language.