LAMB'S QUARTERS
Health Benefits & Uses




4 ratings, 95 likes
Customer Reviews
4.75 out of 5 stars
Sign in to review this food
"What a great article! My brother and his son started harvesting wild vegetables around the canyons in San Diego -..."
- K,
Berkeley
,
CA





How Can This Ayurvedic Food Make You Feel Great?
AYURVEDIC ANALYSIS
Chances are, Popeye never ate spinach, he ate lamb's quarters instead. Next time you take a stroll in your neighborhood, look for this nutritious weed that boasts a meaty, hearty flavor. A northern relative of quinoa, lamb's quarters is packed with protein and more iron than Popeye's famous spinach. Losing your stamina? Feeling sluggish? Eat this common weed to feel sturdy, strong, and vital. Lamb's Quarters is prolific, and can feed your family unlike any store bought greens.
Nutrition fit for Pop-Eye
The rustic taste gives an impression of strength. Lamb's quarters contains more protein, calcium, and vitamins B1 and B2 than cabbage or spinach, making it a wild edible fit for Pop-Eye, our favorite green vegetable hero. It is also rich in iron, phosphorus, and vitamins B1, B2, C, and A. Lamb's Quarters warms your mouth, is slightly salty, sour, and mildly spicy.
Eat the Weeds
The durability & vigor of wild edible weeds cannot be matched by farmed food. Consider their tough ability to survive all weather conditions, competition from other plants, and trampling underfoot. Your body will enjoy the brawny vigor and vitality of these able-bodied plants.
Edible weeds are a sign of providence. They represent nature's abundance & generosity. By eating & even noticing weeds, you join God's happiness & joy in celebrating life, and His sincere wish to keep you healthy and strong.
Once you find one of these weedy gems growing in your yard, let it go to seed and you'll have hundreds of them next year to supplement your groceries. It's cheap to eat these healthy weeds and you can feed your whole family!
No Green Thumb? No Worries!
Lamb's quarters is easy to grow and even easier to find - it doesn't need fertilizers, pesticides, or tilled soil. The name, lamb's quarters, describes its robust ability to grow in pens trampled by destructive lamb hooves. It is also known as pigweed, goose foot and even bacon weed.
You don't need to purchase seeds, simply dig one up in your neighborhood. This hardy weed is prolific, covering disturbed soils everywhere. A simple step out your front door is enough to begin your hunt for lamb's quarters. Find lamb's quarters in your garden, growing out of the cracks in the sidewalk, along a fence, or in any open lot. Keep the dirt around the roots intact and replant in your garden. It's tender shoots are deceptively strong and don't need coddling.
Avoid Lambs Quarters grown in fertilized or treated soils. As easily as it absorbs minerals from the earth, giving it it's rich flavor, lamb's quarters readily absorbs dangerous nitrates and pesticides.
Identifying Lamb's Quarters
White-lavender dust coats green leaves shaped like a goose's foot. It's topmost leaves will be a soft shade of purple. Plants may be anywhere from six inches to six feet high. It's flowers shoot up from the stalk in a cluster of tiny green flowers in the shape of a spike, blooming from May thru November's frost.

If you believe you have found a bacon weed plant, pick a leaf, fold it up and crush with your fingers to release its aroma. If the crushed leaves release a scent of turpentine, you have encountered an inedible cousin of lamb's quarters. If it smells like a more pungent spinach, it's probably a lamb's quarters.

Like raw spinach, raw lamb's quarters contains oxalic acid which can aggravate chronic inflammatory conditions when eaten in large quantities. Cooking will break down oxalic acid, allowing your body to indulge in this natural multi-vitamin risk free.
BUYING & PREPARATION
The taller you let this plant grow, the more tough its texture becomes. By harvesting the tips, you will keep the plant small, and encourage it to put out side shoots.
COOKING LAMB'S QUARTERS
Browse Recipes
Lamb's Quarters is lovely lightly steamed or sauteed. It adds a rich pungency to soups. Or, add to mixed greens like arugula, romaine, spinach or bitter frisee. Lambs Quarters will impart heartiness to a light salad. You can even add them to green smoothies and juices.
Learn about the health benefits of lamb's quarters for FREE
You'll receive free access to our entire website including healthy recipes, nutritional diet plans, medicinal uses of ingredients, & ayurvedic health tips. Sign in once and you can use our website indefinitely..
WHY EAT AN AYURVEDIC DIET?
Eating Ayurvedically makes you feel nourished and energized. An Ayurvedic diet is tailored to your individual body type and the specific imbalances you are working with at any given time. Ayurveda shows you your specific body type's needs and what should be favored in your Ayurvedic menu. Watch as you eat less but feel more satisfied because what you are eating truly nourishes you. Since Ayurveda believes all disease begins in the digestive tract, food is your first medicine. By eating a healthy diet that's ideal for your body, you experience optimal health.
Are Lamb's Quarters Good for My Ayurvedic Diet?
Find out by taking this
free, easy quiz
. You'll learn your body type, and whether Lamb's Quarters is a good fit for your body type. Time to complete: approximately 1 minute.
SERVING SIZE: 1/8 lbs
SPECIES: Chenopodium album
AYURVEDIC MEDICINAL BIOCHARACTERISTICS
What is the biocharacteristic theory of medicine?
INCREASES

Increases These Biocharacteristics (Gunas)

Functional Ayurveda helps you assess imbalances through 20 main

biocharacteristics (gunas)

. Aggravating these characteristics weakens your body and causes imbalance. By knowing which characteristics are habitually imbalanced in your body, you will be able to identify and correct imbalances before you get sick. Every characteristic has an opposite which balances it (i.e. hot balances cold). You restore balance by favoring diet and lifestyle choices that increase the opposite characteristic.

MOBILE

ABOUT MOBILE BIOCHARACTERISTIC

Mobile refers to anything that stimulates the nervous system, muscles, or activity.

TASTES

The 6 Tastes

Taste is used to sense the most basic properties and effects of food. Each taste has a specific medicinal effect on your body. Cravings for food with certain tastes indicate your body is craving specific medicinal results from food. Taste is experienced on the tongue and represents your body's reaction to foods. Sweet taste causes physical satisfaction and attraction whereas bitter taste causes discomfort and aversion. Kapha should use less sweet taste while Vata and Pitta would benefit from using more sweet taste. One of the first signs of illness is that your taste and appetite for food changes. The six tastes are sweet, sour, salty, pungent, bitter, and astringent. Do you crave foods with any of the tastes below?

BITTER

ABOUT BITTER BIOCHARACTERISTIC

Bitter is disagreeable and stimulating rejection, and a strong taste often associated with black coffee, dark chocolate, and most salad greens.

ASTRINGENT

ABOUT ASTRINGENT BIOCHARACTERISTIC

Astringency is characterized by constriction, drawing together, or drying.

SALTY

ABOUT SALTY BIOCHARACTERISTIC

Salty refers to anything with salt, or high mineral content.

DOSHAS

The Three Doshas / Body Types

According to the

biocharacteristic theory of medicine

, people tend to get sick, over and over again, due to habitual causes and imbalances that are unique to the person. Your body type summarizes this tendency, showing you the 'type' of conditions and imbalances that frequently challenge your health & wellness. Using body type, you can also identify remedies likely to improve your strength and resiliency. Your body type identifies physical and mental characteristics as well as your personal strengths and weaknesses. The calculation of your body type is based on your medical history.

The 3 functional body types (doshas), are Catabolic (Vata), Metabolic (Pitta), and Anabolic (Kapha). Catabolic individuals tend to break down body mass into energy. Metabolic individuals tend to burn or use energy. Anabolic individuals tend to store energy as body mass. Catabolic people tend to be easily stimulated, hyperactive, underweight and dry. Metabolic people tend to be rosy-cheeked, easily irritated, focused, driven, and easily inflamed. Anabolic people are heavy, stable and grounded, but if they store too much energy, they could gain weight easily and have congestion.

HAS THE FOLLOWING

Effect:

Type:
Greens
Element:

Color:
Green
Family:
Chenopodiaceae
MEDICINAL PROPERTIES

Experiences are Personal
Experiences vary according to the person and constitution. Individual results may vary. The list of herbal-actions below has not be approved by the FDA and should not be used to treat a medical condition.
Here are the herbal actions of Lamb's Quarters:
Promotes Virility
PROMOTES-VIRILITY
Encourages virility and potency.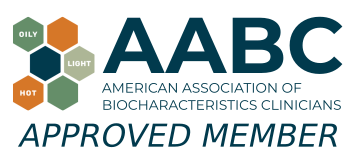 Joyful Belly is a recognized school of biocharacteristics medicine.
Compare Lamb's Quarters with these Foods
Compare the following foods with Lamb's Quarters:
Compare Lamb's Quarters with these Herb Supplements
Compare the following herb supplements with Lamb's Quarters:
HEALTH & WELLNESS PRACTITIONERS!
Are you looking to build diet and meal plans for your clients? We've got a ton of resources for you to check out below!
(Not you? Keep scrolling!)
HOW DOES EATING AYURVEDICALLY MAKE YOU FEEL?
Eating Ayurvedically makes you feel nourished and energized. Food digests with ease when right for your body type (dosha). Healthy digestion is seen as the cornerstone of well-being in Ayurveda. Healthy digestion generally prevents illness. If you do get sick, a strong digestive fire reduces the severity of illness and increases your resilience. It also improves your mood. Once you begin eating Ayurvedically, you will feel refreshed, vital and strong.
Comments & Impressions of 'Lamb's Quarters'
Do you like 'lamb's quarters'? Why or why not? What makes it unique? Is there something you'd like to know about 'lamb's quarters'?




(4.75 out of 5 stars) 4 ratings, 95 likes
Sign in to review this food
What a great article! My brother and his son started harvesting wild vegetables around the canyons in San Diego - wonderful greens like this one, mallow, fennel, squashes, unique root vegetables. He reports saving more than he realized on his groceries, and great fun in the kitchen. We should all try it. I'm traveling now but will see if my local farmer's market has info on identifying edible plants in this are - fun food adventures!
-
K, Berkeley, CA





06-07-14
(
Reply
)
Lamb's quarters and chickweed are my favorite backyard edibles.
-
charles faris, Roslindale, MA




06-07-14
(
Reply
)
TRADITIONALLY INDICATED FOR THESE SYMPTOMS
Lamb's Quarters may be beneficial for these symptoms. The suitability of any food for a condition is highly dependent on the individual. Please see your doctor before using this food to treat a medical condition.
About the Author
John Immel, the founder of Joyful Belly, teaches people how to have a healthy diet and lifestyle with Ayurveda. His approach to Ayurveda exudes a certain ease, which many find enjoyable and insightful. John also directs Joyful Belly's
School of Ayurveda
, which specializes in digestive tract pathology & Ayurvedic nutrition. John and his wife Natalie recently published
Explore Your Hunger: A Guide to Hunger, Appetite & Food
.
John's interest in Ayurveda and digestive tract pathology was inspired by a complex digestive disorder acquired from years of international travel, including his public service work in South Asia. John's commitment to the detailed study of digestive disorders reflects his zeal to get down to the roots of the problem. His hope and belief in the capacity of each & every client to improve their quality of life is nothing short of a personal passion. John's creativity in the kitchen and delight in cooking for others comes from his family oriented upbringing. In addition to his certification in Ayurveda, John holds a bachelor's degree in mathematics from Harvard University.
John enjoys sharing Ayurveda within the context of his Catholic roots, and finds Ayurveda gives him an opportunity to participate in the healing mission of the Church. Jesus expressed God's love by feeding and healing the sick. That kindness is the fundamental ministry of Ayurveda as well.