LEMON
Health Benefits & Uses
Take your body type quiz to see how Lemon affects you Match foods that have helped me.
SERVING SIZE: 1/4 whole
SPECIES: Citrus lemon
"Very thorough review. Thank you."
- Jeanniemarie,
TN





SEE MORE REVIEWS & COMMENTS
About the Author: John Immel, Asheville, NC
How Can This Ayurvedic Food Make You Feel Great?
AYURVEDIC ANALYSIS
Stimulating & Juicy
Lemons have a strong sour flavor, a vivid zing that puckers the lips. The potent lemon flavor has an equally strong effect on the body. Consuming the juice encourages saliva in your mouth which makes your mouth watery. It also encourages secretions in stomach and digestive tract organs, improving taste and digestion while freshening the breath. Lemon Juice softens stools as well, aiding regular elimination. The juice in hot water is a mild morning laxative choice for many, helping to keep your gut clean. Lemons nourish deficient blood plasma and help rebuild fluids.
Lemon & Cleansing
The fresh scent of lemon evokes the very icon of cleanliness and purity. The sour taste of lemon increases the flow of bile, flushing the liver and gall bladder. Since bile stores many blood born toxins, lemons also detoxify the blood. Flushing bile also helps to prevent gallstones, and improves fat metabolism. Every drink lemonade in the summer? Lemons have a cooling effect on the skin because they help you sweat. Sweat facilitates the elimination of toxins through the skin.
Lemon & the Lungs
The fruit has an effect on other body systems as well. Lemons promote fluid secretions in the lungs and blood plasma. The thick, muzzy mucus buildup of a spring Kapha imbalance can be broken up by consuming lemon juice. The juice aids in liquefying and expectorating the dense mucus. Dry and dehydrated Vata conditions, like
Dry Stomach Syndrome
, exacerbated by the crisp autumn months, are also aided by the fluid-giving nature of lemons. You may also turn to the sour fruit for cold and flu relief - lemons are loaded with vitamin C.
A Panacea?
Lemon juice is in fact an excellent remedy to have around for many complaints. For instance, lemon juice may be applied to sores to help the healing process, and relieve itching from bug bites. It may be used as a antibacterial gargle for sore throats. Lemons reduce acidity in the stomach. They reduce bleeding of the gums and internal mucus membranes, and reduce output of urinary calcium which helps to prevent kidney stones. They also reduce uric acid. Where
limes
soothe the lining of your digestive tract, lemons can aggravate Pitta when the digestive tract is already inflamed.
ABOUT LEMON
The origin of lemons are a mystery. Do they come from southern india? burma? or china? Speculation abounds. Genetic study reveals lemons are a hybrid of a sour orange and a citron.
COOKING LEMON
Browse Recipes
Many food cultures, such as Moroccan cuisine, are in love with the sour juice and zingy zest, so in love that an excellent meal will include several lemons no matter the season. Lemons bring the sun-kissed brightness that is an indescribable factor, transforming a meal from blah to beautiful. California cuisine, a popular way of preparing fresh and seasonal food simply, relies heavily on good olive oil, quality sea salt, fresh herbs, and of course, lots of lemon juice, to great acclaim.
Lemons may be eaten raw by the brave, squeezed into drinks to lighten up sweet juices, as a finishing touch in a bean dish, or in fish and tofu marinades. Many would not consider a cup of tea proper without a wedge of lemon. The juice is favored in salad dressing and the essence of the American favorite, lemonade. Lemon zest appears in unlikely places, like in apple pie filling, or in more likely preparations, adding a lightness to aioli. Lemon tenderizes meat by breaking collagen fibers. Salty and sour preserved lemons are popular in Moroccan cuisine, elevating stew dishes from heavy into heavenly.
Learn about the health benefits of Lemon for FREE
You'll receive free access to our entire website including healthy recipes, nutritional diet plans, medicinal uses of ingredients, & ayurvedic health tips. Sign in once and you can use our website indefinitely..
WHY EAT AN AYURVEDIC DIET?
Eating Ayurvedically makes you feel nourished and energized. An Ayurvedic diet is tailored to your individual body type and the specific imbalances you are working with at any given time. Ayurveda shows you your specific body type's needs and what should be favored in your Ayurvedic menu. Watch as you eat less but feel more satisfied because what you are eating truly nourishes you. Since Ayurveda believes all disease begins in the digestive tract, food is your first medicine. By eating a healthy diet that's ideal for your body, you experience optimal health.
Is Lemon Good for My Ayurvedic Diet?
Find out by taking this
free, easy quiz
. You'll learn your body type, and whether Lemon is a good fit for you. Time to complete: approximately 1 minute.
AYURVEDIC MEDICINAL BIOCHARACTERISTICS
What is the biocharacteristic theory of medicine?
INCREASES

Increases These Biocharacteristics (Gunas)

Functional Ayurveda helps you assess imbalances through 20 main

biocharacteristics (gunas)

. Aggravating these characteristics weakens your body and causes imbalance. By knowing which characteristics are habitually imbalanced in your body, you will be able to identify and correct imbalances before you get sick. Every characteristic has an opposite which balances it (i.e. hot balances cold). You restore balance by favoring diet and lifestyle choices that increase the opposite characteristic.

TASTES

The 6 Tastes

Taste is used to sense the most basic properties and effects of food. Each taste has a specific medicinal effect on your body. Cravings for food with certain tastes indicate your body is craving specific medicinal results from food. Taste is experienced on the tongue and represents your body's reaction to foods. Sweet taste causes physical satisfaction and attraction whereas bitter taste causes discomfort and aversion. Kapha should use less sweet taste while Vata and Pitta would benefit from using more sweet taste. One of the first signs of illness is that your taste and appetite for food changes. The six tastes are sweet, sour, salty, pungent, bitter, and astringent. Do you crave foods with any of the tastes below?

SOUR

ABOUT SOUR BIOCHARACTERISTIC

Sour refers to anything fermented or acidic.

DOSHAS

The Three Doshas / Body Types

According to the

biocharacteristic theory of medicine

, people tend to get sick, over and over again, due to habitual causes and imbalances that are unique to the person. Your body type summarizes this tendency, showing you the 'type' of conditions and imbalances that frequently challenge your health & wellness. Using body type, you can also identify remedies likely to improve your strength and resiliency. Your body type identifies physical and mental characteristics as well as your personal strengths and weaknesses. The calculation of your body type is based on your medical history.

The 3 functional body types (doshas), are Catabolic (Vata), Metabolic (Pitta), and Anabolic (Kapha). Catabolic individuals tend to break down body mass into energy. Metabolic individuals tend to burn or use energy. Anabolic individuals tend to store energy as body mass. Catabolic people tend to be easily stimulated, hyperactive, underweight and dry. Metabolic people tend to be rosy-cheeked, easily irritated, focused, driven, and easily inflamed. Anabolic people are heavy, stable and grounded, but if they store too much energy, they could gain weight easily and have congestion.

HAS THE FOLLOWING

EFFECT

TYPE
Citrus, Fruits
ELEMENT

COLOR
Yellow
NOURISHES

MOVES ENERGY

MEDICINAL PROPERTIES
Experiences are Personal
Experiences vary according to the person and constitution. Individual results may vary. The list of herbal-actions below has not be approved by the FDA and should not be used to treat a medical condition.
Here are the herbal actions of Lemon: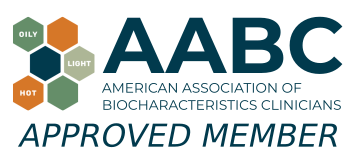 Joyful Belly is a recognized school of biocharacteristics medicine.
HEALTH & WELLNESS PRACTITIONERS!
Are you looking to build diet and meal plans for your clients? We've got a ton of resources for you to check out below!
(Not you? Keep scrolling!)
HOW DOES EATING AYURVEDICALLY MAKE YOU FEEL?
Eating Ayurvedically makes you feel nourished and energized. Food digests with ease when right for your body type (dosha). Healthy digestion is seen as the cornerstone of well-being in Ayurveda. Healthy digestion generally prevents illness. If you do get sick, a strong digestive fire reduces the severity of illness and increases your resilience. It also improves your mood. Once you begin eating Ayurvedically, you will feel refreshed, vital and strong.
Comments & Impressions of 'Lemon'
Do you like 'lemon'? Why or why not? What makes it unique? Is there something you'd like to know about 'lemon'?





(5.00 out of 5 stars) 2 reviews, 376 likes
Why is lemon and cucumber an incompatible combination? I see some recipes that call for lemon and cucumber (as in the tea) but read very often on Ayurvedic websites that these two ingredients do not combine well. Why is that?
Very thorough review. Thank you.
Does lime has the same proprieties and effects as lemon?
Hi Dahlia, while both lemon and lime are sour in taste there's some important differences between them. You can see the qualities of lime here: https://www.joyfulbelly.com/Ayurveda/ingredient/Lime/40
a traditional home remedy for
This information has not been validated by the FDA and should not be used to treat a medical condition.
Digestion
Acid Reflux
,
Diverticulosis / Diverticulitis
,
Dry Mouth / Tongue
,
Frequent Burping
,
Frequent Nausea
,
Gas, irregular digestion
,
Indigestion / Upset stomach
,
Irregular/small appetite
,
Limited sense of taste
,
Malabsorption
,
Morning Sickness
,
Pain left lower abdomen
,
Pancreatic Insufficiency
,
Quickly full / early satiety
,
Receding gums
,
Strong/frequently thirsty
Respiratory Health
Animal/dander allergy
,
Chronic cough
,
Difficulty expectorating
,
Dry cough
,
Green mucus
,
Large amounts of mucus
,
Limited sense of smell
,
Mucus Congestion
,
Mucus/congestion in mornings
,
Post nasal drip
,
Sinus Infection
,
Sinus pain around eyes
,
Sinus pain in cheeks
,
Sinus pain in forehead
,
Sore throat
,
Thick mucus
,
White mucus
,
Yellow mucus
Diet
Bulimia, past or current
,
Irregular Thirst
Blood and Circulation
Chronic Fungus infection
,
Dry eyes
,
Fast Heartbeat
,
Gall Bladder Inflammation
,
Gallstones / Attack
,
Hepatitis (Past/Current)
,
Irregular heartbeat
,
Sensitivity to bright light
,
Sweat rarely
,
White tongue coating
Kidney Bladder Urinary
Clear urine
Mind Stress Sleep
Difficulty concentrating
,
Forgetful / spacey / distracted
,
Frequent Dreams
,
Seizures
,
Tired in afternoon
Skin
Dry skin
Bones
Fibromyalgia
,
Muscle cramps
Cleanse and Detox
General Malaise
Poop
Gray Stool
,
Less than 1 elimination a day
,
Rabbit pellet / Hard lumpy stool
,
Sausage shape stool with cracks on surface
,
Shiny / oily / fatty stools
,
Straining to eliminate
About the Author
John Immel, the founder of Joyful Belly, teaches people how to have a healthy diet and lifestyle with Ayurveda. His approach to Ayurveda exudes a certain ease, which many find enjoyable and insightful. John also directs Joyful Belly's
School of Ayurveda
, which specializes in digestive tract pathology & Ayurvedic nutrition. John and his wife Natalie recently published
Explore Your Hunger: A Guide to Hunger, Appetite & Food
.
John's interest in Ayurveda and digestive tract pathology was inspired by a complex digestive disorder acquired from years of international travel, including his public service work in South Asia. John's commitment to the detailed study of digestive disorders reflects his zeal to get down to the roots of the problem. His hope and belief in the capacity of each & every client to improve their quality of life is nothing short of a personal passion. John's creativity in the kitchen and delight in cooking for others comes from his family oriented upbringing. In addition to his certification in Ayurveda, John holds a bachelor's degree in mathematics from Harvard University.
John enjoys sharing Ayurveda within the context of his Catholic roots, and finds Ayurveda gives him an opportunity to participate in the healing mission of the Church. Jesus expressed God's love by feeding and healing the sick. That kindness is the fundamental ministry of Ayurveda as well.