How Can This Ayurvedic Food Make You Feel Great?
AYURVEDIC ANALYSIS
Rich and creamy, milk is a soothing balm to both body and mind. As a schoolboy, I LOVED coming home to a cool, refreshing glass of milk. Milk's mild sweetness goes down easy. On hot days it refreshed me. On cold days, a warm glass of milk with hot cocoa still transports me back to childhood simplicity.
There's something affectionate about milk - maybe it's because milk is a gift from mother cow to baby. Maybe it's because cows are gentle animals? Either way, it's natural that milk would sweeten a person's heart. Dairy farms themselves are a symbol of wholesomeness. Milk's nurturing qualities make it the food equivalent of a security blankie..
Milk is part of daily life. We put milk in tea and coffee. We give it to babies. We use dairy to make everything from whip cream to ice cream to cheese to pudding.
Milk, however, has been a topic of controversy for many years. Should we actually be drinking milk, or is only for babies? What's the difference between organic and grass fed? Is low fat or full fat the right option?
With so much confusion around milk, this article will guide you through the "need to know" info. It will share the Ayurvedic perspective on the benefits of milk. It will also teach you how to get the most from milk, from what milk to choose right down to how to prepare it.
Nourishing & Strengthening Balm
If you're feeling weak or depleted, milk can nurse you back to strength. One client shared with us that they "felt grounded and strong on the days drinking milk." Milk is anabolic and promotes tissue growth. Ayurveda recommends it for weak or deficient individuals.
Most of us have grown up watching ads about the benefits of milk, "It does a body good!" As children, we were told that the calcium in milk would lead to strong bones and teeth. But milk is so much more than calcium. Milk is a nourishing and strengthening food that contains all the nutrients, vitamins, and minerals to grow a baby!
Although dairy products tend to be high in calcium, the calcium is bonded to fats and may be more difficult to absorb than calcium content of bitter, leafy green vegetables such as turnip greens. Ayurvedically, you can protect your bone tissue by prevention of gas & bloating. Gas & bloating creates acidifies the blood, which has the net effect of leaching minerals from the bones.
According to Ayurveda, dairy products are high in
ojas
, meaning it nourishes the very essence of high quality tissue. Foods that are high in ojas are used in many tonic formulas and aphrodisiacs. Unfortunately, this means that dairy products can cause weight gain. So those who are trying to slim down should limit their consumption of dairy.
Soothe Nerves & Sleep Soundly
A glass of milk conjures calm and content. Its rich, creamy and heavy qualities pacify
Vata dosha
, helping you stay grounded when you feel scattered. "I found the cow milk to be very satisfying it made me feel grounded and happy. It was very comforting," a client noted. Another said it's "like a balm to my frayed emotions." Another describes it, "Heavy, cold, thick."
Milk provides a sense of stability and hearty nourishment. It helps keep you feeling calm and content, and allows you to relax into a night of deep sleep. Handed down over generations, a warm glass of milk before bed is a traditional home remedy to induce sleep. "My mind was eased and had fewer thoughts before bed. I normally get distracted with thoughts before bed," a client shared.
Ayurveda strengthens this sleepy effect with a pinch of
nutmeg
or
ashwagandha
. Both herbs have a mild sedative that induce restful sleep. Another Ayurvedic tradition is to have a warm mug of homemade
garlic milk
before you hit the hay. Garlic milk may sound unappetizing, but trust us when we say this creamy bedtime tonic works a charm.
Cooling When Hot & Irritated
Milk's cool qualities soothes burning sensations. The
sweet taste
, which is abundant in milk, is cooling and anti-inflammatory. That's why a glass of milk is a traditional remedy for a stomach ulcer. Good quality milk also contains high levels of conjugated linoleic acid (CLA), a fatty acid known for its anti-inflammatory properties.
The fats and sugars in milk lovingly coat and soothe irritated tissues. They do so by building a layer of mucus that protects the lining of the stomach wall from harsh stomach acids. A client described it as tasting "like a sweet treat, and makes me feel heavy, pleasant, and cool." Its richness has such a comforting quality. Another client said how it reminded them of dessert. "It comforting quality in its creaminess, almost like a pudding," they said.
Milk can also increase inflammation in some clients, especially in those who have a yeast infection, or are allergic or intolerant to dairy products. Unless needed for strength, do not drink sweet or mucus forming foods when there are yeast or other parasites in the GI tract.
Soothing for Lungs, But Can Increase Congestion
Milk is a soothing tonic for the lungs, particularly if the respiratory tract is dry or inflamed. The sweet, cold, heavy and gooey qualities of milk are mucus promoting. This can either soothe dry lungs, or aggravate congestion, depending on whether your blood is deficient (Vata) or excessively rich (Kapha).
One client noted an adverse reaction to milk. They said it increased congestion with thick mucus filling their sinuses and throat. Another shared, "I felt tired [after drinking milk]. I also noticed I had a lot of mucus in my throat and my sinuses felt stuffy."
How to find a happy medium? Ayurveda has a few tricks up its sleeve! Adding certain herbs and spices that support the lungs and combat mucus production will help you enjoy milk without the unwanted flow of mucus!
Aromatic
cardamom
is Ayurveda's top mucus destroying spice. It's also an antispasmodic and bronchodilator, allowing you to breathe easy. A warming lung tonic, pungent
pippali
helps easy the digestion of heavy milk. It also tonifies the lungs. If you want to use something you already have in the cupboard, add some heating honey and hot ginger. The lungs thrive when warm!
Lactose Intolerance vs Dairy Allergy
A lactose intolerance is the inability to break down a type of natural sugar found in milk called lactose. A person becomes lactose intolerant when they stop small making enough of the enzyme required to break down the lactose. This enzyme is called lactase. Babies produce a lot of lactase but then production wanes if a person stops drinking milk as they get older.

Approximately 65% of the world's population is unable to efficiently digest lactose, the main sugar found in milk, after infancy. This generally causes gas, bloating and digestive discomfort. A number of studies have been conducted into whether humans should continue drinking milk after infancy. Some object philosophically, "Milk is for babies. Is it natural for an adult to eat foods intended for babies?"

A number of clients in the Joyful Belly clinic come to us with signs of lactose intolerance. They report feeling "gassy and bloated" after drinking milk. Some even report getting painful cramps. One client shared that their "intestines were gurgling more than usual" and that they felt a "mild discomfort in that area" until they had a bowel movement.

A milk allergy is quite different to a lactose intolerance. This allergy occurs when the body perceives milk as a harmful invader and initiates an immune response. Symptoms may include a rash or hives. In some individuals, the reaction can be severe, such as trouble breathing or swelling of the lips and face. If you have any of these symptoms, an intolerance or allergy test can help confirm your suspicions.

Milk, like most sweet foods, can provoke candida in your intestines and other places in your body, which can mimic signs of an allergy.
Effect on Digestion
As milk is heavy, cool and rich, it tends to slow down digestion(
agni
). One client said they experienced "cold in my body and sluggishness" and felt like it took "more time to digest the cow milk than nut milk." Another said their "stomach felt heavier" and "bowels seemed to move slower." If a person can't digest milk, it causes an explosion of bacteria and yeast that can irritate the colon. This leads to food stagnation, fermentation and gas.
Milk's heavy quality can affect the mind as well as the body. One client described feeling "very heavy and tired" after drinking milk. They continued to share how it made them feel dull and that their "thinking and creativity were slower than usual."
The optimal way to enjoy milk is to have it warmed up with some digestive spices. As mentioned already, cardamom is particularly helpful to reduce the mucus forming qualities of milk. Invigorating turmeric and warming cinnamon together with cardamom and honey are the perfect combination to combat the heaviness of milk.
Ayurveda recommends cooking milk for those who have trouble digesting it. Cooking milk turns the sugars into beta-lactose which is far more soluble and easier to absorb. Most milk purchased in the United States is pasteurized which means it's already pre-cooked.
Effect on Elimination
Raw milk is a gentle laxative and can help promote smoothe elimination. Cooked milk, on the other hand, can cause constipation. Adding a teaspoon of ghee to warm milk helps reduce the likelihood of constipation.

Some clients described how milk left them feeling constipation. One said, "My elimination was harder, solid and I felt a little backed up." Another shared, " Warm golden milk constipated me the next morning." Some experienced uncomfortable cramping. Occasionally, clients share that cow's milk gave them looser stools, but this is less common than constipation.
How to Enjoy Milk & When to Avoid
Many people routinely drink cold milk with meals. Ayurveda recommends avoiding cold milk, drinking too much at once, or eating with other foods. Milk curdles almost instantly after reaching the stomach. If it mixes with other food the curdled milk coats and insulates the food from gastric juices. Keep
food combinations simple
and enjoy milk as rejuvenating drink away from other foods. Milk may be cooked with grains or ghee.
BUYING & PREPARATION
The milk people drank over 100 years ago usually came directly from the animal. Its qualities are quite different to the milk swilled by the gallon in today's culture. Modern milk in supermarket fridges is highly processed. A once nourishing food is becoming increasingly difficult to digest. It's not just whole cream or skim to choose from anymore either. With a greater variety than ever to choose from, how do you know where to start?
Organic or Not?
Organic milk means the cows may eat a mixture of both grass and grain. Their food must be entirely organic. This means no antibiotics, hormones, synthetic pesticides, herbicides or genetically modified ingredients. Non organic cows may be treated with growth hormones and antibiotics in the US, though this is illegal in many other countries.
In the U.S., cows are given bovine growth hormone to help them mature faster so they produce more milk. Concern around the consumption of these animal products is mounting. The FDA, however, approves the use of bovine growth hormone and does not see it as a threat to human health.
Antibiotics are given to animals to kill bacterial infections. The overuse of antibiotics is being blamed for an increase in "superbugs." These "superbugs" are bacteria that have become resistant to the medication. As research into this area continues, claims are being made that these "superbugs" pose a serious threat to human health. On the other side, it's believed that the consumption of animal products treated with antibiotics poses little risk.
To avoid hormones, antibiotics, and other contaminants, we recommend drinking organic milk only. Dairy products like cheese & butter are concentrated, so it is even more important to choose organic.
Grass Fed or Not?
Grass fed milk means that the cows eat a diet of grass only, not processed grains such as corn and soy. Grass is what nature intended for a cow to eat. Studies have shown that milk from grass fed cows is nutritionally superior and has a more desirable fat profile. It tends to be lower in overall fat but higher in healthy fats.
Grass fed milk has a higher content of conjugated linoleic acid (CLA). This is a naturally occurring fatty acid found in meat and dairy products. It is known for its anti-inflammatory and immune boosting properties.
Grass fed milk also has the optimal balance of omega fatty acids. Both omega 3 and omega 6 are essential fatty acids. This means your body can't produce them on its own - you need to take them in through dietary sources. Both are necessary, but the typical modern diet has a surplus of omega 6. Grass fed milk has the preferred omega ratio, which is anti-inflammatory and improves heart health.
Raw or Pasteurized?
Commercial pasteurization began in the US around 1900s. Pasteurization increases milk safety by destroying harmful microorganisms and reducing spoilage. It's claimed this process also destroys many of the essential nutrients like proteins, vitamins and "good bacteria" in the milk. This belief has led to a modern movement to consume raw, live culture milk, which is illegal to sell in most states.
Low Fat or Not?
For years, fat was touted as a "bad food" and many people began to favor skim milk. Recent research is proving there is no need to fear saturated fat from healthy sources like avocado, ghee and milk when part of a balanced diet. This does not include saturated and trans fats from processed sources such as baked goods or fried foods.
Studies have found that saturated fat from dairy doesn't seem to affect heart disease risks like other saturated fats. It also actually lowered the risk of central obesity while low fat dairy products increased the risk of central obesity. In fact, the higher calories in full fat milk is said to increase satiation and improve the absorption of fat soluble vitamins in the milk such as D, A and E.
Low fat milk, like many processed low fat foods, cause a spike in blood sugar levels and should be avoided. This is because low fat milk contains higher amounts of carbohydrates and has a higher glycemic index in comparison to whole, full fat milk. While it may not raise blood sugar levels to the same extent as a soda or ice cream, it still contributes to weight gain over time, despite it being promoted as a healthier alternative.
Children who drink low fat milk are three times more likely to be overweight than children who drink whole milk. Low fat milk is not as satisfying as whole milk because it lacks fat, so children are left hungrier even after drinking large amounts of skim milk. The fat content in whole milk makes it more filling and satisfying, and therefore you can be more quickly satisfied consuming less of it.
Homogenized or Not?
Do you remember when milk used to have a layer of cream at the top? These days, processed milk is generally homogenized. Buy cream top instead! Homogenization prevents separation of the cream from the milk because it breaks up all the heavy cream fat molecules. To homogenize milk it is pressed through a fine sieve at 4,000 pounds per square inch. The pressure reduces the size of fat globules in the milk by a factor of ten or more.
Homogenized milk fats are so tiny they bypass the digestive process and directly inject hormones in the milk to the bloodstream. Homogenized milk also causes deterioration of arterial walls. Proteins in homogenized milk pass into the bloodstream directly causing a histamine response and mucous, inflaming your GI tract and other tissues.
Learn about the health benefits of milk for FREE
You'll receive free access to our entire website including healthy recipes, nutritional diet plans, medicinal uses of ingredients, & ayurvedic health tips. Sign in once and you can use our website indefinitely..
WHY EAT AN AYURVEDIC DIET?
Eating Ayurvedically makes you feel nourished and energized. An Ayurvedic diet is tailored to your individual body type and the specific imbalances you are working with at any given time. Ayurveda shows you your specific body type's needs and what should be favored in your Ayurvedic menu. Watch as you eat less but feel more satisfied because what you are eating truly nourishes you. Since Ayurveda believes all disease begins in the digestive tract, food is your first medicine. By eating a healthy diet that's ideal for your body, you experience optimal health.
Is Milk Good for My Ayurvedic Diet?
Find out by taking this
free, easy quiz
. You'll learn your body type, and whether Milk is a good fit for your body type. Time to complete: approximately 1 minute.
SERVING SIZE: 1 c
AYURVEDIC MEDICINAL BIOCHARACTERISTICS
What is the biocharacteristic theory of medicine?
INCREASES

Increases These Biocharacteristics (Gunas)

Functional Ayurveda helps you assess imbalances through 20 main

biocharacteristics (gunas)

. Aggravating these characteristics weakens your body and causes imbalance. By knowing which characteristics are habitually imbalanced in your body, you will be able to identify and correct imbalances before you get sick. Every characteristic has an opposite which balances it (i.e. hot balances cold). You restore balance by favoring diet and lifestyle choices that increase the opposite characteristic.

TASTES

The 6 Tastes

Taste is used to sense the most basic properties and effects of food. Each taste has a specific medicinal effect on your body. Cravings for food with certain tastes indicate your body is craving specific medicinal results from food. Taste is experienced on the tongue and represents your body's reaction to foods. Sweet taste causes physical satisfaction and attraction whereas bitter taste causes discomfort and aversion. Kapha should use less sweet taste while Vata and Pitta would benefit from using more sweet taste. One of the first signs of illness is that your taste and appetite for food changes. The six tastes are sweet, sour, salty, pungent, bitter, and astringent. Do you crave foods with any of the tastes below?

SWEET

ABOUT SWEET BIOCHARACTERISTIC

Sweet refers to anything builds tissue, including macronutrients such as carbohydrates, proteins and fats.

DOSHAS

The Three Doshas / Body Types

According to the

biocharacteristic theory of medicine

, people tend to get sick, over and over again, due to habitual causes and imbalances that are unique to the person. Your body type summarizes this tendency, showing you the 'type' of conditions and imbalances that frequently challenge your health & wellness. Using body type, you can also identify remedies likely to improve your strength and resiliency. Your body type identifies physical and mental characteristics as well as your personal strengths and weaknesses. The calculation of your body type is based on your medical history.

The 3 functional body types (doshas), are Catabolic (Vata), Metabolic (Pitta), and Anabolic (Kapha). Catabolic individuals tend to break down body mass into energy. Metabolic individuals tend to burn or use energy. Anabolic individuals tend to store energy as body mass. Catabolic people tend to be easily stimulated, hyperactive, underweight and dry. Metabolic people tend to be rosy-cheeked, easily irritated, focused, driven, and easily inflamed. Anabolic people are heavy, stable and grounded, but if they store too much energy, they could gain weight easily and have congestion.

HAS THE FOLLOWING

Effect:

Type:
Dairy
Contains:
Allergens,
Element:

Subtaste:

Nutrient:
Calcium, Fats, Phosphorous
Color:
White
Tissue (dhatu):

Moves Energy:

Family:
Bovidae
MEDICINAL PROPERTIES

Experiences are Personal
Experiences vary according to the person and constitution. Individual results may vary. The list of herbal-actions below has not be approved by the FDA and should not be used to treat a medical condition.
Here are the herbal actions of Milk: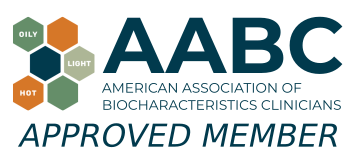 Joyful Belly is a recognized school of biocharacteristics medicine.
Compare Milk with these Foods
Compare the following foods with Milk:
Compare Milk with these Herb Supplements
Compare the following herb supplements with Milk:
Milk may be beneficial for these symptoms. The suitability of any food for a condition is highly dependent on the individual. Please see your doctor before using this food to treat a medical condition.