MOLASSES
Health Benefits & Uses
Sign in to review this food
88 likes
How Does This Ayurvedic Food Improve Wellness?
CLINICAL AYURVEDIC REVIEW
Introduction
You'll feel warmed to the bone and relaxed after eating molasses. The gooey and thick nature of this sweetener gave rise to the famous phrase "as slow as molasses." One client observed these qualities, "The molasses was heavy and slow in movement - extremely viscous." Hot and heavy, molasses will ignite your digestive fire (
agni
) and ground the nervous system all at once.
Molasses is not your average sweetener. Its sour and bitter undertones are in stark contrast with molasses' strong sweet taste, making it an attractive option for desserts and cookies. This contrast in tastes also gives molasses a more balanced profile as a sweetener, Ayurvedcally. An added bonus of baking with molasses is the rich, sweet aroma of caramelized (slightly burnt) sugar that will waft through your home as you cook with it. Pouring this dark, sticky syrup resembles the spreading of thick, hot tar on a new road. While its dark color may be off putting to some, molasses hosts a number of unique benefits.


Molasses is made by boiling sugar cane juice and extracting the sugar crystals. There are several varieties of molasses, the difference being how many times it has been boiled. The sweetener has a dramatic history that you may not know about. In 1919, there was the Great Boston Molasses Flood. A distilling company was fermenting molasses into alcohol and their storage tank burst. This released a powerful and disastrous wave of thick molasses, traveling at 35 mph. The force of this wave was strong enough to demolish everything in its path, tearing down infrastructure, killing 21 people, and injuring many more. Locals in the affected neighborhood claim they can still smell the sweet, sticky molasses on a hot summer day, almost 100 years later.


Build Strong Blood
Molasses's dark, earthy color is a sign that molasses is a strong blood tonic. Hot, liquid, and mobile, molasses shares many qualities of the warm blood circulating through your veins. Its bitter sweet taste benefits the blood by cleansing toxins and building strength. The bitter taste clears congestion, stagnation, and excess heat in the blood. It also helps purify the bloodstream by drying out digestive toxins (
ama
). The sweet taste builds, strengthens, and nourishes blood and plasma tissue, when taken in small quantities.
In excess, however, molasses can actually clog circulation. Molasses is considered an abhisyandi in Ayurveda, meaning a substance that causes secretions which clog the minute channels of the body. The signs of abhisyandi include increased Kapha dosha, heaviness in the body, along with watery, sticky corners of the eyes where sleep gathers in the mornings. For this reason, it is best taken moderation and when digestion is strong.


Mineral rich molasses is well known as a potent blood tonic. It has a particularly affinity for the blood (rakta dhatu) and can help restore strength in certain cases of deficiencies. Molasses is a rich source of iron, an integral component for the creation of new red blood cells. This iron content also helps maintain healthy levels of hemoglobin, which is responsible for transporting oxygen in the blood. Like maple syrup, molasses offers a richer nutritional profile than refined sugars. One client explained, "The taste was strong and I could actually taste the minerals in the molasses... it had a dense and concentrated flavor."


The sour taste of molasses increases secretions in the body, rehydrating the blood. It is also a source of electrolytes including magnesium, potassium, sodium, calcium, and phosphorus.


Regulate Menstrual Cycle
Molasses also affects the blood by regulating menstrual flow. Its high iron levels can help reduce and prevent menorrhagia, or abnormally heavy or prolonged bleeding. Its iron content makes it a useful tonic for anemic women as a result of heavy menstruation. Molasses may also help encourage menses in scant conditions due to nutritional deficiencies in the blood. It is warming and mobile which stimulates a cold or dry body and increases circulation of blood. One client observed how molasses affected her cycle, "I had just started my menstrual cycle and noticed less cramping and bleeding than usual. I was also calmer during my menstrual cycle, which never happens." Its sourness and warmth ease circulation and tension in the uterus, and have a relaxing effect during menstruation, reducing cramps. A glass of hot milk with a spoon of molasses can also be used as a rejuvenative tonic for rebuilding the blood after a woman has given birth.
Reduce Anxiety
Sweet, heavy, and warm, molasses has a soothing effect on the nervous system. These hearty qualities pacify and warm a cold Vata constitution, reducing feelings of anxiety on a cold, rough, fall day. Molasses is also mobile, so if taken in excess, it may have the opposite effect. To avoid this, you can pair it with some stable, grounding foods like a bowl of warm oatmeal.
The secondary taste of sour stimulates the secretion of fluid in the body, countering the Vata dryness that can irritate the nerves. This warm, juicy effect adds a sense of comfort to a dry, Vata body that feels relaxing and grounding.


The sweet taste of molasses is naturally rewarding. It stimulates the release of serotonin in the brain, helping eliminate excess stress hormones and reduce anxiety. Eating large amounts of processed sugary treats will cause dramatic highs and lows with mood and should be avoided. However, small amounts of naturally sweet food can keep you feeling stable and happy.


Fire Up Metabolism
Most sweeteners have a cooling and suppressing effect on digestion. But molasses, similar to honey, actually stokes your digestive fire and warms up metabolism. Molasses is best for cold Vata types that need a little extra warmth in their diet. "I noticed a warmth throughout my body, which was extremely comforting... I was energized, however my body was very at ease. Being a Vata, this was a great feeling," described one client. Another shared a similar experience, "As the molasses went down the esophagus and into the stomach, I felt a nice warming sensation all the way down and into my belly. Then, my cheeks got nice and warm and rosy. A much desired feeling in my body as I am always cold. I will definitely be adding this ingredient to my regular diet."
The mobile quality of molasses means its warming effect is not just isolated to the digestive organs, but can spread throughout the body. As one client notes, "After a few minutes I felt warmth spreading through my chest and torso." Another experienced, "The dense molasses had a warming and spreading effect when I ate it."


While most sweeteners are Kapha aggravating, molasses can be enjoyed occasionally by Kaphas as it is warm and bitter. It is too heating for Pitta types.


Soothe Tense Muscles

Soft, warm, and dense, a spoon of molasses is enough to make anyone slow down and relax. The heavy and warm qualities help relieve tension and relax the muscles, particularly in the colder months of the year. A little molasses can help reduce tightness, constriction, and tension in both vessels and muscles. A client who practices yoga felt these effects in their body, "My muscles were functioning much better in terms of warm-up and efficiency in my asana practice." Another client explained how they didn't actually enjoy the taste of molasses, but still felt this sense of relaxation, "Molasses made my entire face pucker and it was not at all an enjoyable taste or flavor... My body does feel rather relaxed though." The magnesium content in molasses helps support proper nervous system functioning, keeping nerves, blood vessels, and muscles relaxed. It also helps relieve muscle cramps and spasms, including menstrual cramps.


Effect on Digestion
How molasses affects your digestion is dependent on your unique body type, or constitution. The sweet, sour and warm, molasses is particularly beneficial to a cold, dry Vata type, as it moistens the digestive tract and stimulates digestive strength. The sour taste of molasses stimulates the secretion of saliva which can help hydrate a dry, Vata digestive tract. A client described this sensation, "It caused me to salivate. My mouth tends to be slightly on the drier side, and when tasting molasses, my mouth watered."
Kaphas will benefit from the warm and bitter qualities of molasses, but it may be too heavy and sweet for some, weighing down already sluggish digestion. The heat of molasses will likely overstimulate and irritate a Pitta digestive tract.


Most people experience improved elimination with molasses, as it acts as a stool softener and promotes regular bowel movements. The sour quality softens the stools, while the sticky quality and astringency leads to better stool formation.


The warmth of molasses also relaxes the colon for easy elimination. "Molasses has been helpful with my digestion. It's helped to move things right along, firming up my elimination, and helping me to feel like I've finally had a satisfactory bowel movement," a client shared. Another Vata client also expressed their delight with molasses for improved bowel movements, "My bowels were great, and as a Vata I could ask for better elimination! Stools were easy to discharge." However, molasses can create stagnation, congestion, and constipation in some individuals. "My elimination was slower during this experiment," explained a client. "[It was] almost sludgy, like thick mud," they continued.


Conclusion

Molasses is one of the rare sweeteners that can actually stimulate your digestive fire. Its bitter and hot qualities help lighten the load on digestion when enjoying a home baked sweet treat, like gingerbread cookies. Molasses has a certain depth that most other sweeteners can't offer. Its sour tastes make this thick, dark, syrup a particularly useful addition to a Vata diet. Best known as a nutritive blood tonic due to its rich mineral profile, molasses can help restore deficient blood and add strength to the body. Heavy and warm, molasses will relax tense, tired muscles and ease anxious thoughts.

Learn about the health benefits of molasses for FREE
You'll receive free access to our entire website including healthy recipes, nutritional diet plans, medicinal uses of ingredients, & ayurvedic health tips. Sign in once and you can use our website indefinitely..
WHY EAT AN AYURVEDIC DIET?
Eating Ayurvedically makes you feel nourished and energized. An Ayurvedic diet is tailored to your individual body type and the specific imbalances you are working with at any given time. Ayurveda shows you your specific body type's needs and what should be favored in your Ayurvedic menu. Watch as you eat less but feel more satisfied because what you are eating truly nourishes you. Since Ayurveda believes all disease begins in the digestive tract, food is your first medicine. By eating a healthy diet that's ideal for your body, you experience optimal health.
Are Molasses Good for My Ayurvedic Diet?
Find out by taking this
free, easy quiz
. You'll learn your body type, and whether Molasses is a good fit for your body type. Time to complete: approximately 1 minute.
SERVING SIZE: 1 tsp
AYURVEDIC MEDICINAL BIOCHARACTERISTICS
See a complete list of all biocharacteristics.
INCREASES

Increases These Biocharacteristics (Gunas)

Functional Ayurveda helps you assess imbalances through 20 main

biocharacteristics (gunas)

. Aggravating these characteristics weakens your body and causes imbalance. By knowing which characteristics are habitually imbalanced in your body, you will be able to identify and correct imbalances before you get sick. Every characteristic has an opposite which balances it (i.e. hot balances cold). You restore balance by favoring diet and lifestyle choices that increase the opposite characteristic.

MOBILE

ABOUT MOBILE BIOCHARACTERISTIC

Mobile refers to anything that stimulates the nervous system, muscles, or activity.

HOT

ABOUT HOT BIOCHARACTERISTIC

Hot is identified by increased body temperature, metabolism, or inflammation.

TASTES

The 6 Tastes

Taste is used to sense the most basic properties and effects of food. Each taste has a specific medicinal effect on your body. Cravings for food with certain tastes indicate your body is craving specific medicinal results from food. Taste is experienced on the tongue and represents your body's reaction to foods. Sweet taste causes physical satisfaction and attraction whereas bitter taste causes discomfort and aversion. Kapha should use less sweet taste while Vata and Pitta would benefit from using more sweet taste. One of the first signs of illness is that your taste and appetite for food changes. The six tastes are sweet, sour, salty, pungent, bitter, and astringent. Do you crave foods with any of the tastes below?

BITTER

ABOUT BITTER BIOCHARACTERISTIC

Bitter is disagreeable and stimulates rejection. It is a strong taste often associated with black coffee, dark chocolate, and most salad greens.

SOUR

ABOUT SOUR BIOCHARACTERISTIC

Sour refers to anything fermented or acidic.

SWEET

ABOUT SWEET BIOCHARACTERISTIC

Sweet refers to anything builds tissue, including macronutrients such as carbohydrates, proteins and fats.

DOSHAS

The Three Doshas / Body Types

According to the

biocharacteristic theory of medicine

, people tend to get sick, over and over again, due to habitual causes and imbalances that are unique to the person. Your body type summarizes this tendency, showing you the 'type' of conditions and imbalances that frequently challenge your health & wellness. Using body type, you can also identify remedies likely to improve your strength and resiliency. Your body type identifies physical and mental characteristics as well as your personal strengths and weaknesses. The calculation of your body type is based on your medical history.

The 3 functional body types (doshas), are Catabolic (Vata), Metabolic (Pitta), and Anabolic (Kapha). Catabolic individuals tend to break down body mass into energy. Metabolic individuals tend to burn or use energy. Anabolic individuals tend to store energy as body mass. Catabolic people tend to be easily stimulated, hyperactive, underweight and dry. Metabolic people tend to be rosy-cheeked, easily irritated, focused, driven, and easily inflamed. Anabolic people are heavy, stable and grounded, but if they store too much energy, they could gain weight easily and have congestion.

HAS THE FOLLOWING

Subtaste:


Acrid

ACRID

Acrid taste is a combination of bitter and pungent tastes. Example include radish, turnip, and coffee.


Tissue (dhatu):


Red Blood

RED-BLOOD

Red blood (Rakta Dhatu) includes red blood cells and blood vessels.


Family:
Poaceae
MEDICINAL PROPERTIES

Experiences are Personal
Experiences vary according to the person and constitution. Individual results may vary. The list of herbal-actions below has not be approved by the FDA and should not be used to treat a medical condition.
Here are the herbal actions of Molasses: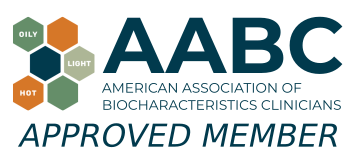 Joyful Belly is a recognized school of biocharacteristics medicine.
Compare Molasses with these Foods
Compare the following foods with Molasses:
Compare Molasses with these Herb Supplements
Compare the following herb supplements with Molasses:
HEALTH & WELLNESS PRACTITIONERS!
Are you looking to build diet and meal plans for your clients? We've got a ton of resources for you to check out below!
(Not you? Keep scrolling!)
HOW DOES EATING AYURVEDICALLY MAKE YOU FEEL?
Eating Ayurvedically makes you feel nourished and energized. Food digests with ease when right for your body type (dosha). Healthy digestion is seen as the cornerstone of well-being in Ayurveda. Healthy digestion generally prevents illness. If you do get sick, a strong digestive fire reduces the severity of illness and increases your resilience. It also improves your mood. Once you begin eating Ayurvedically, you will feel refreshed, vital and strong.
Comments & Impressions of 'Molasses'
Do you like 'molasses'? Why or why not? What makes it unique? Is there something you'd like to know about 'molasses'?
88 likes
Sign in to review this food
TRADITIONALLY INDICATED FOR THESE SYMPTOMS
Molasses may be beneficial for these symptoms. The suitability of any food for a condition is highly dependent on the individual. Please see your doctor before using this food to treat a medical condition.
About the Author
John Immel, the founder of Joyful Belly, teaches people how to have a healthy diet and lifestyle with
Ayurveda biocharacteristics
. His approach to Ayurveda is clinical, yet exudes an ease which many find enjoyable and insightful. John also directs Joyful Belly's
School of Ayurveda
, offering professional clinical training in Ayurveda for over 15 years.
John's interest in Ayurveda and specialization in digestive tract pathology was inspired by a complex digestive disorder acquired from years of international travel, as well as public service work in South Asia. John's commitment to the detailed study of digestive disorders reflects his zeal to get down to the roots of the problem. His hope and belief in the capacity of each & every client to improve their quality of life is nothing short of a personal passion. John's creativity in the kitchen and delight in cooking for others comes from his family oriented upbringing. In addition to his certification in Ayurveda, John holds a bachelor's degree in mathematics from Harvard University.
John enjoys sharing Ayurveda within the context of his Catholic roots, and finds Ayurveda gives him an opportunity to participate in the healing mission of the Church. Jesus expressed God's love by feeding and healing the sick. That kindness is the fundamental ministry of Ayurveda as well. Outside of work, John enjoys spending time with his wife and 6 kids, and pursuing his love of theology, philosophy, and language.