PINEAPPLE
Health Benefits & Uses
Sign in to review this food
136 likes
How Can This Ayurvedic Food Make You Feel Great?
AYURVEDIC ANALYSIS
Pineapple's sweet piquant flavor adds exuberance to any meal - whether atop a Virginia ham, a pineapple pizza, or pureed into pina colada. The festive and vibrant yellow color coupled with succulent sweetness creates an instant party in your mouth. Pineapple consumption is often followed by sticky fingers, smiling lips, and fibers caught in the teeth. This tender sun kissed fruit is a symbol of celebration.
When you're eating a pineapple, consider that it is the product of 100 or more flowers. Each flower turns into a fruit which unites with the surrounding fruits. Through this vast union of 100 or more fruits, a pineapple is born. Pineapple's name comes from its resemblance to a pine cone.
Pineapple energizes you at first bite. Your mouth salivates. Your eyes water. Your circulation picks up speed. Its pungent and sour tastes increase heat in the body and stimulate sharp clarity in your mind. The sweetness raises your blood sugar levels. You may find yourself more alert and motivated after eating pineapple as it fans the flames of your inner fire strengthening both your digestion and zest for life. Beware of an underripe pineapple which is very acidic and may damage your teeth.
Digestive support
Pineapple totes a powerful mix of digestive enzymes such as bromelain. Bromelain is found in all parts of the plant but is most concentrated in the stem. In fact, pineapple stems are used in the creation of digestive enzyme supplements, but at home you use the fruit to enhance sluggish or weak digestion. Higher concentrations of bromelaine is dependant upon growth in selenium rich soil.

Bromelain specifically supports protein digestion - making pineapple the perfect meat marinade and tenderizer. The best way to receive the digestion enhancing effects of bromelain is by following this gourmet culinary trick: inject the pineapple juice directly into the meat via a cooking syringe. The results will be tender and succulent.

Bromelain's enzymes are versatile and hearty. They work both in the stomach's acidic environment and in the alkaline conditions of the small intestine. Best of all, bromelain is easily absorbed while remaining potent.

Pineapple is useful in both indigestion and loss of appetite. Beyond the joy of its lusciousness, pineapple's sour taste enhances digestive secretions. Its sharpness improves blood flow to the digestive tract. Its juicyness hydrates you. Altogether pineapple can enhance the absorption of nutrients and medicines, especially antibiotics. Pineapple may be helpful in hypoacidity due to atrophic gastritis or h pylori infections.

Pineapple can destroy unwelcome worms and parasites (krumi) in your digestive tract. Bromelain springs into action here by breaking down the protein structures of parasites and assisting in the digestion of worms.

Through its bromelain boost, pineapple promotes the death of cells that are no longer needed. This action helps prevent blood clots, edema and various cardiovascular diseases. Pineapple supports wound healing by removing damaged tissue from the site of injury. It has been credited with the power to stave off cancer and diabetes by improving digestion.

Pitta and Kapha beware. Because it is sharp and pungent, pineapple can aggravate Pitta. It's sweet and moistening qualities can overload Kapha. While tantalizing and tempting, enjoy this nectarous fruit in moderation only if you have a pitta or kapha body type.
Anti-inflammatory / Clears Heat
As an anti-inflammatory, pineapple clears heat and can be useful in cases of sunstroke. In summer, overexposure to heat depletes fluids and exhausts vitality (prana) in your body. The sweet and succulent nature of pineapple replenishes your strength and energy levels. Pineapple is helpful with diarrhea, bronchitis, sinusitis and arthritis.

As if you needed more reason to love pineapple other than its tropical deliciousness, you're now equipped with biting evidence of its lively health benefits.
BUYING & PREPARATION
A ripe pineapple begins to turn brown at the bottom, so look for the change in color when selecting. You can also test it for ripeness by pulling a leaf from the middle of the stem. If you can easily pull out the leaf, it's ripe! You should be able to smell the sweetness of pineapple on the bottom of the pineapple, where it was torn from the plant. If your pineapple needs to ripen up, store it in a warm place.
Preparing a pineapple is tricky! You must remove the tough peel as well as the fibrous core, all while avoiding the prickers on the leaves. The easiest way is to turn the pineapple on its side, and cut off the top. Then slice it into thirds.

Then cut the skin off of each third separately. Cut each slice into quarters for easy removal of the core. Finally, chop to desired size.
COOKING PINEAPPLE
Browse Recipes
Pineapple can brighten up any meal. They're a delicious addition to grilled skewers. Layer slices on your Virginia ham before it goes into bake for a tasty and easily digestible treat. Sweeten up your summertime drinks with its juice. Pineapple juice popsicles are a great alternative to sugar rich store bought desserts. Top your burgers or biryani with a pineapple chutney.
Add chunks to your salsa or guacamole without fear - the digestive properties of pineapple combine well with many foods. But don't mix pineapple with dairy or yogurt. The combination is "Abhishyandi", which means it clogs the channels.
Learn about the health benefits of pineapple for FREE
You'll receive free access to our entire website including healthy recipes, nutritional diet plans, medicinal uses of ingredients, & ayurvedic health tips. Sign in once and you can use our website indefinitely..
WHY EAT AN AYURVEDIC DIET?
Eating Ayurvedically makes you feel nourished and energized. An Ayurvedic diet is tailored to your individual body type and the specific imbalances you are working with at any given time. Ayurveda shows you your specific body type's needs and what should be favored in your Ayurvedic menu. Watch as you eat less but feel more satisfied because what you are eating truly nourishes you. Since Ayurveda believes all disease begins in the digestive tract, food is your first medicine. By eating a healthy diet that's ideal for your body, you experience optimal health.
Is Pineapple Good for My Ayurvedic Diet?
Find out by taking this
free, easy quiz
. You'll learn your body type, and whether Pineapple is a good fit for your body type. Time to complete: approximately 1 minute.
SERVING SIZE: 1/4 c
SPECIES: Ananas comosus
AYURVEDIC MEDICINAL BIOCHARACTERISTICS
What is the biocharacteristic theory of medicine?
INCREASES

Increases These Biocharacteristics (Gunas)

Functional Ayurveda helps you assess imbalances through 20 main

biocharacteristics (gunas)

. Aggravating these characteristics weakens your body and causes imbalance. By knowing which characteristics are habitually imbalanced in your body, you will be able to identify and correct imbalances before you get sick. Every characteristic has an opposite which balances it (i.e. hot balances cold). You restore balance by favoring diet and lifestyle choices that increase the opposite characteristic.

EASY

ABOUT EASY BIOCHARACTERISTIC

Easy refers to anything easy to digest, or digests quickly.

HOT

ABOUT HOT BIOCHARACTERISTIC

Hot is identified by increased body temperature, metabolism, or inflammation.

MOBILE

ABOUT MOBILE BIOCHARACTERISTIC

Mobile refers to anything that stimulates the nervous system, muscles, or activity.

TASTES

The 6 Tastes

Taste is used to sense the most basic properties and effects of food. Each taste has a specific medicinal effect on your body. Cravings for food with certain tastes indicate your body is craving specific medicinal results from food. Taste is experienced on the tongue and represents your body's reaction to foods. Sweet taste causes physical satisfaction and attraction whereas bitter taste causes discomfort and aversion. Kapha should use less sweet taste while Vata and Pitta would benefit from using more sweet taste. One of the first signs of illness is that your taste and appetite for food changes. The six tastes are sweet, sour, salty, pungent, bitter, and astringent. Do you crave foods with any of the tastes below?

SOUR

ABOUT SOUR BIOCHARACTERISTIC

Sour refers to anything fermented or acidic.

SWEET

ABOUT SWEET BIOCHARACTERISTIC

Sweet refers to anything builds tissue, including macronutrients such as carbohydrates, proteins and fats.

PUNGENT

ABOUT PUNGENT BIOCHARACTERISTIC

Pungency is characterized by irritation, or sharp, spicy foods that irritate the mouth such as black pepper.

DOSHAS

The Three Doshas / Body Types

According to the

biocharacteristic theory of medicine

, people tend to get sick, over and over again, due to habitual causes and imbalances that are unique to the person. Your body type summarizes this tendency, showing you the 'type' of conditions and imbalances that frequently challenge your health & wellness. Using body type, you can also identify remedies likely to improve your strength and resiliency. Your body type identifies physical and mental characteristics as well as your personal strengths and weaknesses. The calculation of your body type is based on your medical history.

The 3 functional body types (doshas), are Catabolic (Vata), Metabolic (Pitta), and Anabolic (Kapha). Catabolic individuals tend to break down body mass into energy. Metabolic individuals tend to burn or use energy. Anabolic individuals tend to store energy as body mass. Catabolic people tend to be easily stimulated, hyperactive, underweight and dry. Metabolic people tend to be rosy-cheeked, easily irritated, focused, driven, and easily inflamed. Anabolic people are heavy, stable and grounded, but if they store too much energy, they could gain weight easily and have congestion.

HAS THE FOLLOWING

Effect:

Type:
Fruits
Element:

Subtaste:

Nutrient:
Vitamin C
Color:
Brown, Yellow
Moves Energy:

Family:
Bromeliaceae
MEDICINAL PROPERTIES

Experiences are Personal
Experiences vary according to the person and constitution. Individual results may vary. The list of herbal-actions below has not be approved by the FDA and should not be used to treat a medical condition.
Here are the herbal actions of Pineapple: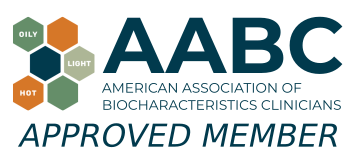 Joyful Belly is a recognized school of biocharacteristics medicine.
Compare Pineapple with these Foods
Compare the following foods with Pineapple:
Compare Pineapple with these Products
Compare the following products with Pineapple:
HEALTH & WELLNESS PRACTITIONERS!
Are you looking to build diet and meal plans for your clients? We've got a ton of resources for you to check out below!
(Not you? Keep scrolling!)
HOW DOES EATING AYURVEDICALLY MAKE YOU FEEL?
Eating Ayurvedically makes you feel nourished and energized. Food digests with ease when right for your body type (dosha). Healthy digestion is seen as the cornerstone of well-being in Ayurveda. Healthy digestion generally prevents illness. If you do get sick, a strong digestive fire reduces the severity of illness and increases your resilience. It also improves your mood. Once you begin eating Ayurvedically, you will feel refreshed, vital and strong.
Comments & Impressions of 'Pineapple'
Do you like 'pineapple'? Why or why not? What makes it unique? Is there something you'd like to know about 'pineapple'?
136 likes
Sign in to review this food
True, fruit is best eaten alone according to Ayurveda. Pineapple is often combined with other foods like pizza, ham, etc in modern culture. It's digestive enzymes make this less offensive than combining other types of fruit with other foods. A strict Ayurvedic diet would recommend eating all fruits alone.
-
Kimberly Kubicke, Asbury park, NJ
05-23-16
(
Reply
)
The restrictions for eating fruit as part of an Ayurvedic dietary life style is always a little confusing to me. It seems that the only time you can safely eat fruit is in the morning. You can't combine fruit with other foods, you can't eat it between meals and so on. Now you are recommending that it can be eaten on pizza on ham or in a Pina Colada. This just adds to my confusion. Can you clarify for me with a little more detail about the proper time to eat fruit and how to correctly combine fruit with other foods.
-
Tamara Macginty, Cloughjordan, WA
05-23-16
(
Reply
)
TRADITIONALLY INDICATED FOR THESE SYMPTOMS
Pineapple may be beneficial for these symptoms. The suitability of any food for a condition is highly dependent on the individual. Please see your doctor before using this food to treat a medical condition.
About the Author
John Immel, the founder of Joyful Belly, teaches people how to have a healthy diet and lifestyle with Ayurveda. His approach to Ayurveda exudes a certain ease, which many find enjoyable and insightful. John also directs Joyful Belly's
School of Ayurveda
, which specializes in digestive tract pathology & Ayurvedic nutrition. John and his wife Natalie recently published
Explore Your Hunger: A Guide to Hunger, Appetite & Food
.
John's interest in Ayurveda and digestive tract pathology was inspired by a complex digestive disorder acquired from years of international travel, including his public service work in South Asia. John's commitment to the detailed study of digestive disorders reflects his zeal to get down to the roots of the problem. His hope and belief in the capacity of each & every client to improve their quality of life is nothing short of a personal passion. John's creativity in the kitchen and delight in cooking for others comes from his family oriented upbringing. In addition to his certification in Ayurveda, John holds a bachelor's degree in mathematics from Harvard University.
John enjoys sharing Ayurveda within the context of his Catholic roots, and finds Ayurveda gives him an opportunity to participate in the healing mission of the Church. Jesus expressed God's love by feeding and healing the sick. That kindness is the fundamental ministry of Ayurveda as well.