PUMPKIN
Health Benefits & Uses





1 rating, 130 likes
Customer Reviews
5.00 out of 5 stars
Sign in to review this food
How Can This Ayurvedic Food Make You Feel Great?
AYURVEDIC ANALYSIS
Pumpkin is best shared among friends and family, as it invites feelings of contentment and relaxation. Soft yet hearty, pumpkin will satisfy your stomach on a cool autumn day. Its mildly sweet taste is undoubtedly comforting. From pumpkin soup to pumpkin pie, this versatile vegetable can be used in both sweet and savory dishes, inviting a warm orange glow to your autumnal dining table. Whether you're visiting a pumpkin patch, carving this year's jack-o-lantern, or sharing a piece of pie on Thanksgiving, pumpkin is at the core of many memorable experiences. Even seeing one conjures images of the autumn harvest and evokes the scents and smells of Halloween.
Sit Back & Relax
Pumpkins have long been utilized as a natural sedative. The earth element predominates pumpkin, making it a heavy, grounding and nutritive ingredient. This earthy quality gives pumpkin its natural relaxant effect and makes it a comforting option in times of stress. Enjoy a steamy bowl of pumpkin soup on a blustery autumn day to bring a sense of calm to a swirling mind or relieve agitated thoughts. Many clients have confirmed the comforting quality of pumpkin. One describes it as, "Very comforting [and] grounding, like a security blanket," while another shares a similar experience, and notes how it was both "physically and mentally" grounding. This mild sedative effect, supported by its magnesium and potassium content, helps reduce tension in the body and relax the muscles. After eating pumpkin, you may feel a little sleepier than normal. This is due to its tryptophan content which encourages sound sleep and balances moods by increasing serotonin. A pinch of nutmeg compliments, and further enhances, the relaxing effect of pumpkin.
Soothe & Protect
The gooey, demulcent qualities of cooked pumpkin coats the digestive tract and acts like a protective barrier to the mucus membranes. This can actually be felt as you swallow the soft pumpkin. As one client describes it, "It felt like it was coating my mouth and insides protectively." Pumpkin is particularly pacifying for Pitta dosha as it is mildly sweet, cool in energy and drying by nature. These attributes of pumpkin give it an anti-inflammatory effect for soothing ulcers, acid reflux, an irritated gut, and in cases of a hot, burning digestive tract. Another client, who regularly experiences a hot digestive tract, reaped the rewards of this Pitta pacifying vegetable and notes, "It felt soothing in my upper GI which is highly acidic and easily aggravated."
Glowing Skin

The glowing amber hues of pumpkin skin can increase the lustre and glow of your skin too. Pumpkins contain high levels of beta-carotene, a pigment that gives certain fruits and vegetables their rich orange, yellow and red colors. The body converts this beta-carotene into Vitamin A which benefits the skin, the eyes and balances Pitta dosha. This, along with pumpkin's Vitamin C and E content, plays an essential role in the health, development and maintenance of the skin by minimizing cell damage caused by free radicals and protecting the skin from premature aging, leaving it feeling soft and supple. In Ayurveda, these anti-oxidant and anti-inflammatory nutrients are recognized as playing an important part of rejuvenation of the body (rasayana) as they help slow down the aging process, enhance longevity and regeneration of cells. The body can also be massaged with pumpkin oil to promote healthy skin.

Light & Satisfying Food for Weight Loss

Don't let the association with rich pumpkin pie skew your vision of this vegetable and its role in weight loss. Even though pumpkin satisfies the stomach, it is light and dry in nature. This means it can be part of a diet supporting weight loss and balancing Kapha dosha. Pumpkin's earthy quality and high fibre content leave you feeling fuller for longer. A client shared this nourishing experience, "I was full for a very long time after eating the pumpkin soup and I really didn't expect this from veggie soup." Even though it is comforting, it feels light in the stomach and has a low calorie content, benefiting weight loss. You can actually experience the lightness of pumpkin for yourself. One client summarized this sensation clearly, "Pumpkin feels heavy and dense when you pick it up... I thought it would be heavy and dense on my tongue. But when you actually eat it, it has a light airy texture."

Effect on Digestion

For most people, pumpkin can help promote a regular bowel movement by both bulking and softening the stools. Pumpkin's demulcent qualities and soluble fibre content softens stools, while insoluble fiber adds bulk and can relieve constipation. Many of our clients have experienced this action of pumpkin first hand, with one remarking, "I had a large stool after eating pumpkin and felt very relieved." Another noticed how it kept digestion regular, even when going through a period of increased stress. She writes, "Usually during times like this, I either get constipated or have painful, burning elimination. I've noticed that the pumpkin has helped my elimination to stay somewhat normal, despite the extreme stress." Pumpkin's soothing effect is especially helpful for those with inflamed or irritated bowels.

However, not all digestive systems are created equal, and some people, particularly Vata types, can experience gas and constipation as pumpkin is cold and difficult to digest. Perhaps you never even thought about pumpkin as being a cold vegetable until now, and shared the experience with this client, "I never noticed the cool quality in pumpkin. I think this is because I always combine [it] with heating spices which, perhaps, balance out the cold." The cold, dry and light nature of pumpkin can lead to excessive gas for some. As one client noted, "I ate the pumpkin early afternoon, by the time I went to bed around 10.30pm I was extremely gassy." It just so happens that pumpkin pairs perfectly with some warming digestive spices such as nutmeg, cardamom, allspice, cinnamon and cloves. These spices help keep your tummy nice and toasty and dispel the gas that dry pumpkin can create. Vata types can also benefit from adding a little ghee, a pinch of mineral salt and even a squeeze of lemon in savory dishes to improve digestibility and balance the dryness of pumpkin.

ABOUT PUMPKIN
Soft, sweet, and buttery, pumpkin pie has been my favorite Thanksgiving treat since childhood. I've baked over 8 pumpkin pies this season alone.
BUYING & PREPARATION
Look out for soft patches or discoloration indicating the pumpkin is rotting. Large pumpkins have a lot of water and are less sweet and tasty. Smaller pumpkins are ideal for pumpkin pies. I bake pumpkins for one hour, slice along the creases, and then peel the skin.
COOKING PUMPKIN
Browse Recipes
Boil the pumpkin till soft. Large pumpkins have excess water which must be drained and reduced by boiling before making puree.
Learn about the health benefits of pumpkin for FREE
You'll receive free access to our entire website including healthy recipes, nutritional diet plans, medicinal uses of ingredients, & ayurvedic health tips. Sign in once and you can use our website indefinitely..
WHY EAT AN AYURVEDIC DIET?
Eating Ayurvedically makes you feel nourished and energized. An Ayurvedic diet is tailored to your individual body type and the specific imbalances you are working with at any given time. Ayurveda shows you your specific body type's needs and what should be favored in your Ayurvedic menu. Watch as you eat less but feel more satisfied because what you are eating truly nourishes you. Since Ayurveda believes all disease begins in the digestive tract, food is your first medicine. By eating a healthy diet that's ideal for your body, you experience optimal health.
Is Pumpkin Good for My Ayurvedic Diet?
Find out by taking this
free, easy quiz
. You'll learn your body type, and whether Pumpkin is a good fit for your body type. Time to complete: approximately 1 minute.
SERVING SIZE: 1/2 c
AYURVEDIC MEDICINAL BIOCHARACTERISTICS
What is the biocharacteristic theory of medicine?
INCREASES

Increases These Biocharacteristics (Gunas)

Functional Ayurveda helps you assess imbalances through 20 main

biocharacteristics (gunas)

. Aggravating these characteristics weakens your body and causes imbalance. By knowing which characteristics are habitually imbalanced in your body, you will be able to identify and correct imbalances before you get sick. Every characteristic has an opposite which balances it (i.e. hot balances cold). You restore balance by favoring diet and lifestyle choices that increase the opposite characteristic.

TASTES

The 6 Tastes

Taste is used to sense the most basic properties and effects of food. Each taste has a specific medicinal effect on your body. Cravings for food with certain tastes indicate your body is craving specific medicinal results from food. Taste is experienced on the tongue and represents your body's reaction to foods. Sweet taste causes physical satisfaction and attraction whereas bitter taste causes discomfort and aversion. Kapha should use less sweet taste while Vata and Pitta would benefit from using more sweet taste. One of the first signs of illness is that your taste and appetite for food changes. The six tastes are sweet, sour, salty, pungent, bitter, and astringent. Do you crave foods with any of the tastes below?

SWEET

ABOUT SWEET BIOCHARACTERISTIC

Sweet refers to anything builds tissue, including macronutrients such as carbohydrates, proteins and fats.

DOSHAS

The Three Doshas / Body Types

According to the

biocharacteristic theory of medicine

, people tend to get sick, over and over again, due to habitual causes and imbalances that are unique to the person. Your body type summarizes this tendency, showing you the 'type' of conditions and imbalances that frequently challenge your health & wellness. Using body type, you can also identify remedies likely to improve your strength and resiliency. Your body type identifies physical and mental characteristics as well as your personal strengths and weaknesses. The calculation of your body type is based on your medical history.

The 3 functional body types (doshas), are Catabolic (Vata), Metabolic (Pitta), and Anabolic (Kapha). Catabolic individuals tend to break down body mass into energy. Metabolic individuals tend to burn or use energy. Anabolic individuals tend to store energy as body mass. Catabolic people tend to be easily stimulated, hyperactive, underweight and dry. Metabolic people tend to be rosy-cheeked, easily irritated, focused, driven, and easily inflamed. Anabolic people are heavy, stable and grounded, but if they store too much energy, they could gain weight easily and have congestion.

HAS THE FOLLOWING

Effect:

Type:
Vegetables
Element:

Subtaste:

Nutrient:
Beta Carotene, Iron, Potassium, Sodium, Vitamin A
Color:
Orange
Tissue (dhatu):

Moves Energy:

Family:
Cucurbitaceae
MEDICINAL PROPERTIES

Experiences are Personal
Experiences vary according to the person and constitution. Individual results may vary. The list of herbal-actions below has not be approved by the FDA and should not be used to treat a medical condition.
Here are the herbal actions of Pumpkin: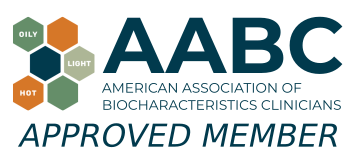 Joyful Belly is a recognized school of biocharacteristics medicine.
Compare Pumpkin with these Foods
Compare the following foods with Pumpkin:
Compare Pumpkin with these Herb Supplements
Compare the following herb supplements with Pumpkin:
HEALTH & WELLNESS PRACTITIONERS!
Are you looking to build diet and meal plans for your clients? We've got a ton of resources for you to check out below!
(Not you? Keep scrolling!)
HOW DOES EATING AYURVEDICALLY MAKE YOU FEEL?
Eating Ayurvedically makes you feel nourished and energized. Food digests with ease when right for your body type (dosha). Healthy digestion is seen as the cornerstone of well-being in Ayurveda. Healthy digestion generally prevents illness. If you do get sick, a strong digestive fire reduces the severity of illness and increases your resilience. It also improves your mood. Once you begin eating Ayurvedically, you will feel refreshed, vital and strong.
Comments & Impressions of 'Pumpkin'
Do you like 'pumpkin'? Why or why not? What makes it unique? Is there something you'd like to know about 'pumpkin'?





(5.00 out of 5 stars) 1 rating, 130 likes
Sign in to review this food
Does pumpkin make people tired because its glycemic index, please?
-
Cristina, Levallois perret
07-19-16
(
Reply
)
John, can you please, please post a pumpkin pie recipe in honor of autumn?!??
-
Larissa Demalteris, Golden, CO
10-31-16
(
Reply
)
Pumpkin has natural sedative qualities - it is not due to the glycemic index.
Hi Anna, great question! Pumpkin can be aggravating to vata because of it's cold, dry and difficult nature. If a vata wants to enjoy pumpkin they could ensure they use warm, digestive spices and ghee to make it easier for their system to process.
-
Katie Clinton, Ferndale, sligo, AL





09-12-20
(
Reply
)
TRADITIONALLY INDICATED FOR THESE SYMPTOMS
Pumpkin may be beneficial for these symptoms. The suitability of any food for a condition is highly dependent on the individual. Please see your doctor before using this food to treat a medical condition.
About the Author
John Immel, the founder of Joyful Belly, teaches people how to have a healthy diet and lifestyle with Ayurveda. His approach to Ayurveda exudes a certain ease, which many find enjoyable and insightful. John also directs Joyful Belly's
School of Ayurveda
, which specializes in digestive tract pathology & Ayurvedic nutrition. John and his wife Natalie recently published
Explore Your Hunger: A Guide to Hunger, Appetite & Food
.
John's interest in Ayurveda and digestive tract pathology was inspired by a complex digestive disorder acquired from years of international travel, including his public service work in South Asia. John's commitment to the detailed study of digestive disorders reflects his zeal to get down to the roots of the problem. His hope and belief in the capacity of each & every client to improve their quality of life is nothing short of a personal passion. John's creativity in the kitchen and delight in cooking for others comes from his family oriented upbringing. In addition to his certification in Ayurveda, John holds a bachelor's degree in mathematics from Harvard University.
John enjoys sharing Ayurveda within the context of his Catholic roots, and finds Ayurveda gives him an opportunity to participate in the healing mission of the Church. Jesus expressed God's love by feeding and healing the sick. That kindness is the fundamental ministry of Ayurveda as well.