QUINOA
Health Benefits & Uses





6 ratings, 583 likes
Customer Reviews
5.00 out of 5 stars
Sign in to review this food
"Did not think of having it for breakfast. Great idea! "
- Shelly Paradis,
Virginia beach
,
VA





How Can This Ayurvedic Food Make You Feel Great?
AYURVEDIC ANALYSIS
Though the name might seem difficult to pronounce, quinoa (pronounced KEEN-wah) is far from difficult to enjoy. Easy to prepare, easy to digest, and nutrient dense, quinoa is a simple, practical, and straightforward choice for everyone. The superfood has earned its place alongside hall-of-fame staples like kale, brown rice and broccoli. Quinoa's taste and texture will not disappoint: it is fluffy and lightweight with a nutty crunchiness that is perfect for salads or lightly cooked vegetables.
The Solution for Carb Cravings
Quinoa Plant
(Chenopodium quinoa)
Quinoa can help curb carb cravings and help you maintain a healthy weight. Often, carbohydrate and sugar cravings are protein cravings in disguise. If you crave carbs, make quinoa your first choice. Quinoa provides the satisfaction of carbohydrates, but also feeds your hidden protein craving.
Superfood for Vegetarians
Quinoa offers a compelling array of health benefits. It contains more protein (14% by mass) and fat than most grains which makes it an excellent alternative to white rice or refined carbohydrates, especially for vegetarians. Even NASA recognizes quinoa's haloed health status, proposing quinoa as the perfect food to take on extended space flights. It is no wonder that prices have tripled since 2006!
Nourishing After Illness
The simple and satisfying "pseduo-grain" known is especially attractive for those with weak digestion or recovering from illness. It is high in fiber, soothing to the digestive tract, and slightly cooling, relieving inflammatory conditions. Plus it is free of gluten, a common allergen found in wheat and other grains, which contributes to its digestibility and increasing popularity.
Blood Building
Quinoa is rich in iron, and restores strength to deficient blood. It contains more calcium than milk, and is rich in magnesium, phosphorus, strengthening kidney yang. Magnesium relaxes and nourishes the heart and muscles, while it promotes heart function.
ABOUT QUINOA
This extremely nutritious pseudo-grain was originally cultivated on the high plains of the South American Andes Mountains. Although the wide variety of health benefits is just beginning to be studied and appreciated by modern western countries, the ancient Incan empire revered the grain as sacred and honored it with the name chisaya mama or "mother of all grains". Actually, quinoa is a seed-like pseudo-grain, and is related to beets and chard. Because it is not a member of the grass family, it is even considered appropriate during Passover, when traditional grains are forbidden.
BUYING & PREPARATION
There are many varieties of quinoa grown, but the most commonly available are white and red. Consider the white variety for a lighter, fluffier, and faster cooking alternative to brown rice. The red variety has a heartier feel, and slightly more pronounced flavor. It is delightful as a side dish to salmon or poultry dishes, and with summer vegetables, such as zucchinis and kale.
Soak for five minutes then strain before cooking in order to remove any residual bitter tasting saponins. Then prepare it just like rice--except it takes a fraction of the time! Combine two cups of filtered water for every cup of quinoa, cover and bring to a boil. Reduce heat and continue to cook covered for 15 minutes or until water is absorbed. When it is cooked, the outer germ surrounding the seed breaks open and tiny white coils appear. Remove from heat and let stand for five minutes, then fluff with a fork.

It is important not to overcook quinoa, as it will become soft and mushy. To add flavor before cooking, roast rinsed quinoa in a saucepan over low heat until all the water has evaporated and the grains emit a faint, roasted aroma. Quinoa may also be ground into flour, and is used to make gluten-free quinoa pasta. Because the coil of the quinoa gives it its own crunch, it complements crunchy food well. Quinoa goes well with chopped celery, raw onion, fresh parsley, fresh mint, or raw bell peppers. Its neutral flavor will never distract from added fresh herbs and spices.

COOKING QUINOA
Browse Recipes
Quinoa tabbouleh is just one example of the adaptability of this resourceful superfood. Try mixing quinoa into your favorite bean salad, pairing it with sliced avocado and crunchy bell peppers, or as a rice substitute with parboiled broccoli or kale. Quinoa is as versatile throughout the day as it is through the seasons. Take quinoa, warm milk or your favorite milk substitute; add a dash of cinnamon, a handful of sunflower seeds or almonds, and raisins or dried fruit for a warm breakfast cereal or a sweet afternoon snack. For patients recovering from illness, simple quinoa porridge helps revitalize and rejuvenate.
Learn about the health benefits of quinoa for FREE
You'll receive free access to our entire website including healthy recipes, nutritional diet plans, medicinal uses of ingredients, & ayurvedic health tips. Sign in once and you can use our website indefinitely..
WHY EAT AN AYURVEDIC DIET?
Eating Ayurvedically makes you feel nourished and energized. An Ayurvedic diet is tailored to your individual body type and the specific imbalances you are working with at any given time. Ayurveda shows you your specific body type's needs and what should be favored in your Ayurvedic menu. Watch as you eat less but feel more satisfied because what you are eating truly nourishes you. Since Ayurveda believes all disease begins in the digestive tract, food is your first medicine. By eating a healthy diet that's ideal for your body, you experience optimal health.
Is Quinoa Good for My Ayurvedic Diet?
Find out by taking this
free, easy quiz
. You'll learn your body type, and whether Quinoa is a good fit for your body type. Time to complete: approximately 1 minute.
SERVING SIZE: 1/4 c
SPECIES: Chenopodium quinoa
AYURVEDIC MEDICINAL BIOCHARACTERISTICS
What is the biocharacteristic theory of medicine?
INCREASES

Increases These Biocharacteristics (Gunas)

Functional Ayurveda helps you assess imbalances through 20 main

biocharacteristics (gunas)

. Aggravating these characteristics weakens your body and causes imbalance. By knowing which characteristics are habitually imbalanced in your body, you will be able to identify and correct imbalances before you get sick. Every characteristic has an opposite which balances it (i.e. hot balances cold). You restore balance by favoring diet and lifestyle choices that increase the opposite characteristic.

EASY

ABOUT EASY BIOCHARACTERISTIC

Easy refers to anything easy to digest, or digests quickly.

LIGHT

ABOUT LIGHT BIOCHARACTERISTIC

Lightness is identified by reduced weight.

COLD

ABOUT COLD BIOCHARACTERISTIC

Cold refers to anything that reduces body temperature, metabolism, and blood flow.

TASTES

The 6 Tastes

Taste is used to sense the most basic properties and effects of food. Each taste has a specific medicinal effect on your body. Cravings for food with certain tastes indicate your body is craving specific medicinal results from food. Taste is experienced on the tongue and represents your body's reaction to foods. Sweet taste causes physical satisfaction and attraction whereas bitter taste causes discomfort and aversion. Kapha should use less sweet taste while Vata and Pitta would benefit from using more sweet taste. One of the first signs of illness is that your taste and appetite for food changes. The six tastes are sweet, sour, salty, pungent, bitter, and astringent. Do you crave foods with any of the tastes below?

SWEET

ABOUT SWEET BIOCHARACTERISTIC

Sweet refers to anything builds tissue, including macronutrients such as carbohydrates, proteins and fats.

DOSHAS

The Three Doshas / Body Types

According to the

biocharacteristic theory of medicine

, people tend to get sick, over and over again, due to habitual causes and imbalances that are unique to the person. Your body type summarizes this tendency, showing you the 'type' of conditions and imbalances that frequently challenge your health & wellness. Using body type, you can also identify remedies likely to improve your strength and resiliency. Your body type identifies physical and mental characteristics as well as your personal strengths and weaknesses. The calculation of your body type is based on your medical history.

The 3 functional body types (doshas), are Catabolic (Vata), Metabolic (Pitta), and Anabolic (Kapha). Catabolic individuals tend to break down body mass into energy. Metabolic individuals tend to burn or use energy. Anabolic individuals tend to store energy as body mass. Catabolic people tend to be easily stimulated, hyperactive, underweight and dry. Metabolic people tend to be rosy-cheeked, easily irritated, focused, driven, and easily inflamed. Anabolic people are heavy, stable and grounded, but if they store too much energy, they could gain weight easily and have congestion.

HAS THE FOLLOWING

Tissue (dhatu):


Muscle

MUSCLE

Muscle tissue (Mamsa Dhatu) includes muscles and ligaments.

,

Blood Plasma Lymph

BLOOD-PLASMA-LYMPH

Plasma (Rasa Dhatu) includes plasma, white blood cells, and lymph.


Affinity:
Energy Vitality, Heart Circulation Blood, Kidney Bladder Urinary, Muscle Health, Weight Loss
Family:
Chenopodiaceae
MEDICINAL PROPERTIES

Experiences are Personal
Experiences vary according to the person and constitution. Individual results may vary. The list of herbal-actions below has not be approved by the FDA and should not be used to treat a medical condition.
Here are the herbal actions of Quinoa: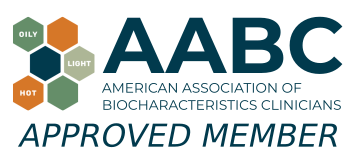 Joyful Belly is a recognized school of biocharacteristics medicine.
Compare Quinoa with these Foods
Compare the following foods with Quinoa:
Compare Quinoa with these Herb Supplements
Compare the following herb supplements with Quinoa:
HEALTH & WELLNESS PRACTITIONERS!
Are you looking to build diet and meal plans for your clients? We've got a ton of resources for you to check out below!
(Not you? Keep scrolling!)
HOW DOES EATING AYURVEDICALLY MAKE YOU FEEL?
Eating Ayurvedically makes you feel nourished and energized. Food digests with ease when right for your body type (dosha). Healthy digestion is seen as the cornerstone of well-being in Ayurveda. Healthy digestion generally prevents illness. If you do get sick, a strong digestive fire reduces the severity of illness and increases your resilience. It also improves your mood. Once you begin eating Ayurvedically, you will feel refreshed, vital and strong.
Comments & Impressions of 'Quinoa'
Do you like 'quinoa'? Why or why not? What makes it unique? Is there something you'd like to know about 'quinoa'?





(5.00 out of 5 stars) 6 ratings, 583 likes
Sign in to review this food
I've read mixed charts on quinoa. Some say they're not good for Vata and Pitta, and others say good for Vata but not Pitta. Does it just depend on if it's rinsed or not?
-
Jess, Allen park, MI
07-23-12
(
Reply
)
I am glad it is tridoshic! I love quinoa
-
Marcella, Huntington beach, CA
05-01-13
(
Reply
)
Did not think of having it for breakfast. Great idea!
-
Shelly Paradis, Virginia beach, VA





03-28-14
(
Reply
)
I am Pitta and I use quinoa in tabbouleh to replace bulgur wheat. Also use organic quinoa flakes as my breakfast cereal, sometimes simply heating 1 cup almond or coconut milk on medium heat to a boil then adding 1/3 cup flakes and stirring for 30 seconds, taking off heat for 4 mins until thickened and sweetening with maple syrup (also good for Pitta). I also use quinoa flakesto thicken soups, coating whatever I bake and using in patties instead of rolled oats. It is so versatile! Switching to quinoa has lessened my ravenous hunger and I find Food cravings have lessened. The added bonus is that I have lost a lot of belly fat.
-
Eileen, Viera, FL





03-28-14
(
Reply
)
I have read in other Ayerveda books that Quinoa is not good for Pitta because it is pungent and heating. But it is the only grain I digest well. I am a little confused. How are food qualities determined and why are there so many different lists out there?
-
Mag, Lake mary, FL





05-21-15
(
Reply
)
Mag - I think people have different opinions on the energetics of foods because they often use their own bodies to discover the qualities of a food, and each body reacts differently to a food based on the qualities. So, for a strongly pitta person, quinoa might feel pungent because pitta people are already "pungent" but it might not feel that way to another person. But, if you are having trouble digesting grains, then you may have an underlying digestive balance and working with a practitioner may help you discover what is really going on below the surface. It also is a seed, not a grain, so that may be why you digest it well!
-
Natalie Immel, Asheville, NC
05-22-15
(
Reply
)
TRADITIONALLY INDICATED FOR THESE SYMPTOMS
Quinoa may be beneficial for these symptoms. The suitability of any food for a condition is highly dependent on the individual. Please see your doctor before using this food to treat a medical condition.
About the Author
John Immel, the founder of Joyful Belly, teaches people how to have a healthy diet and lifestyle with
Ayurveda biocharacteristics
. His approach to Ayurveda is clinical, yet exudes an ease which many find enjoyable and insightful. John also directs Joyful Belly's
School of Ayurveda
, offering professional clinical training in Ayurveda for over 15 years.
John's interest in Ayurveda and specialization in digestive tract pathology was inspired by a complex digestive disorder acquired from years of international travel, as well as public service work in South Asia. John's commitment to the detailed study of digestive disorders reflects his zeal to get down to the roots of the problem. His hope and belief in the capacity of each & every client to improve their quality of life is nothing short of a personal passion. John's creativity in the kitchen and delight in cooking for others comes from his family oriented upbringing. In addition to his certification in Ayurveda, John holds a bachelor's degree in mathematics from Harvard University.
John enjoys sharing Ayurveda within the context of his Catholic roots, and finds Ayurveda gives him an opportunity to participate in the healing mission of the Church. Jesus expressed God's love by feeding and healing the sick. That kindness is the fundamental ministry of Ayurveda as well. Outside of work, John enjoys spending time with his wife and 6 kids, and pursuing his love of theology, philosophy, and language.