Sign in to review this food
361 likes
How Can This Ayurvedic Food Make You Feel Great?
AYURVEDIC ANALYSIS
Cooling Blood Purifier
Saffron is a nourishing purifier that invigorates and moves the blood while cooling it. Saffron breaks up blood clots and clears liver stagnation. While most blood movers are heating, saffron is unique among blood movers for its cooling properties. This makes saffron a useful herb for Pitta disorders with blood stagnation, including inflammation, arthritis, acne, and hepatitis.
Skin Tonic
Saffron's ability to dilate the blood vessels encourages sweating and opening the pores (diaphoretic), effectively cleansing the skin and restoring a healthy glow. Saffron is also a cardiotonic that destroys phlegm. A paste is used topically in bruises and sores. Its blood moving qualities enhance digestion.
Cools the mind
Saffron is a refrigerant for the mind. It's Pitta pacifying qualities have been used to restore eyesight and to lower fevers.
Reproductive Tonic
Saffron with milk and ghee is a nourishing reproductive tonic for both men and women. Saffron's blood moving qualities are particularly desirable among herbs that stimulate the release of oxytocin, the "tend and befriend" hormone, supporting saffron's use to encourage mother's milk flow (galactagogue), and to contract and restore the uterus after giving birth. Like most oxytocic herbs, saffron is an abortifascient and should not be used during pregnancy. Its blood moving qualities can stimulate the menses (emmenagogue).
Urinary Tract
Saffron is also a purifying diuretic for urinary disorders. Saffron is mixed with honey for urinary stones. The recommended dosage of saffron is 1.5 to 3 grams of dried herb, usually taken as a decoction.
ABOUT SAFFRON
Saffron's use is ancient. Saffron-based pigments have been found in 50,000 year-old paintings in northwest Iran. It conjures romance, royalty, and delicacy wherever it appears. Alexander the Great bathed in saffron to cure battle wounds. Cultivated saffron emerged in late Bronze Age Crete, bred from its wild precursor by selecting for unusually long stigmas making the plant sterile. Called Kumkum or Kesar in Ayurveda, it also appears as an important medicinal herb in many ancient texts including Ayurveda, Unani, and Chinese Medicine.
BUYING & PREPARATION
Luxurious and expensive, it takes approximately 75,000 saffron flowers to produce one pound of saffron stigma. The saffron trade is wrought with as many scandals as the diamond trade. Make sure your source doesn't use red dye to fake the saffron. Safflower stamens are another popular fake. Always buy from a reputable source.
Saffron likes climates where hot, dry summer breezes sweep semi-arid lands. It is native to southwesern asia.
COOKING SAFFRON
Browse Recipes
Grind saffron in a mortar and pestle. Add a few drops of water and continue grinding until completely mashed. Then soak in two tbsp water for 10 minutes.
Saffron is used in sweet and savory dishes alike, where it imparts an elegant and classy touch to any recipe. It is especially popular in the decadant mughlai dishes of northern india. It is a signature ingredient of Spanish paella. Saffron is widely used in Persian, Arab, Central Asian, European, Indian, Turkish, and Cornish cuisines.
Saffron has a 'metallic honey' bitter taste and hay-like fragrance.
Learn about the health benefits of saffron for FREE
You'll receive free access to our entire website including healthy recipes, nutritional diet plans, medicinal uses of ingredients, & ayurvedic health tips. Sign in once and you can use our website indefinitely..
WHY EAT AN AYURVEDIC DIET?
Eating Ayurvedically makes you feel nourished and energized. An Ayurvedic diet is tailored to your individual body type and the specific imbalances you are working with at any given time. Ayurveda shows you your specific body type's needs and what should be favored in your Ayurvedic menu. Watch as you eat less but feel more satisfied because what you are eating truly nourishes you. Since Ayurveda believes all disease begins in the digestive tract, food is your first medicine. By eating a healthy diet that's ideal for your body, you experience optimal health.
Is Saffron Good for My Ayurvedic Diet?
Find out by taking this
free, easy quiz
. You'll learn your body type, and whether Saffron is a good fit for your body type. Time to complete: approximately 1 minute.
SERVING SIZE: 1/16 tsp
SPECIES: Crocus sativus
AYURVEDIC MEDICINAL BIOCHARACTERISTICS
What is the biocharacteristic theory of medicine?
INCREASES

Increases These Biocharacteristics (Gunas)

Functional Ayurveda helps you assess imbalances through 20 main

biocharacteristics (gunas)

. Aggravating these characteristics weakens your body and causes imbalance. By knowing which characteristics are habitually imbalanced in your body, you will be able to identify and correct imbalances before you get sick. Every characteristic has an opposite which balances it (i.e. hot balances cold). You restore balance by favoring diet and lifestyle choices that increase the opposite characteristic.

TASTES

The 6 Tastes

Taste is used to sense the most basic properties and effects of food. Each taste has a specific medicinal effect on your body. Cravings for food with certain tastes indicate your body is craving specific medicinal results from food. Taste is experienced on the tongue and represents your body's reaction to foods. Sweet taste causes physical satisfaction and attraction whereas bitter taste causes discomfort and aversion. Kapha should use less sweet taste while Vata and Pitta would benefit from using more sweet taste. One of the first signs of illness is that your taste and appetite for food changes. The six tastes are sweet, sour, salty, pungent, bitter, and astringent. Do you crave foods with any of the tastes below?

ASTRINGENT

ABOUT ASTRINGENT BIOCHARACTERISTIC

Astringency is characterized by constriction, drawing together, or drying.

PUNGENT

ABOUT PUNGENT BIOCHARACTERISTIC

Pungency is characterized by irritation, or sharp, spicy foods that irritate the mouth such as black pepper.

DOSHAS

The Three Doshas / Body Types

According to the

biocharacteristic theory of medicine

, people tend to get sick, over and over again, due to habitual causes and imbalances that are unique to the person. Your body type summarizes this tendency, showing you the 'type' of conditions and imbalances that frequently challenge your health & wellness. Using body type, you can also identify remedies likely to improve your strength and resiliency. Your body type identifies physical and mental characteristics as well as your personal strengths and weaknesses. The calculation of your body type is based on your medical history.

The 3 functional body types (doshas), are Catabolic (Vata), Metabolic (Pitta), and Anabolic (Kapha). Catabolic individuals tend to break down body mass into energy. Metabolic individuals tend to burn or use energy. Anabolic individuals tend to store energy as body mass. Catabolic people tend to be easily stimulated, hyperactive, underweight and dry. Metabolic people tend to be rosy-cheeked, easily irritated, focused, driven, and easily inflamed. Anabolic people are heavy, stable and grounded, but if they store too much energy, they could gain weight easily and have congestion.

HAS THE FOLLOWING

Subtaste:


Aromatic

AROMATIC

Herbs or spices with volatile essential oils that present strong aromas. Aromatic oils shock, refresh and numb tissue, with the end result of relaxing, opening and clearing stagnant fluids in tissues.


Moves Energy:


Outward

OUTWARD

Outward-moving substances stimulate circulation, push heat towards the skin, or are stimulating.


Tissue (dhatu):


Red Blood

RED-BLOOD

Red blood (Rakta Dhatu) includes red blood cells and blood vessels.


Family:
Iridaceae
MEDICINAL PROPERTIES

Experiences are Personal
Experiences vary according to the person and constitution. Individual results may vary. The list of herbal-actions below has not be approved by the FDA and should not be used to treat a medical condition.
Here are the herbal actions of Saffron: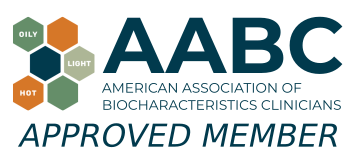 Joyful Belly is a recognized school of biocharacteristics medicine.
Compare Saffron with these Foods
Compare the following foods with Saffron:
Compare Saffron with these Herb Supplements
Compare the following herb supplements with Saffron:
HEALTH & WELLNESS PRACTITIONERS!
Are you looking to build diet and meal plans for your clients? We've got a ton of resources for you to check out below!
(Not you? Keep scrolling!)
HOW DOES EATING AYURVEDICALLY MAKE YOU FEEL?
Eating Ayurvedically makes you feel nourished and energized. Food digests with ease when right for your body type (dosha). Healthy digestion is seen as the cornerstone of well-being in Ayurveda. Healthy digestion generally prevents illness. If you do get sick, a strong digestive fire reduces the severity of illness and increases your resilience. It also improves your mood. Once you begin eating Ayurvedically, you will feel refreshed, vital and strong.
Comments & Impressions of 'Saffron'
Do you like 'saffron'? Why or why not? What makes it unique? Is there something you'd like to know about 'saffron'?
361 likes
Sign in to review this food
I have body and facial acne, Saffron is the answer for my problem. "Grind saffron in a mortar and pestle. Add a few drops of water and continue grinding until completely mashed. Then soak in two tbsp water for 10 minutes". After that, I drink the water or what exactly i should do ? and how often, once a day !! a week !!
-
Mohammad, Alkhobar
12-01-12
(
Reply
)
Dear Mohammad, 1-2x/day or as directed. Thanks for writing in! -John
TRADITIONALLY INDICATED FOR THESE SYMPTOMS
Saffron may be beneficial for these symptoms. The suitability of any food for a condition is highly dependent on the individual. Please see your doctor before using this food to treat a medical condition.
About the Author
John Immel, the founder of Joyful Belly, teaches people how to have a healthy diet and lifestyle with
Ayurveda biocharacteristics
. His approach to Ayurveda is clinical, yet exudes an ease which many find enjoyable and insightful. John also directs Joyful Belly's
School of Ayurveda
, offering professional clinical training in Ayurveda for over 15 years.
John's interest in Ayurveda and specialization in digestive tract pathology was inspired by a complex digestive disorder acquired from years of international travel, as well as public service work in South Asia. John's commitment to the detailed study of digestive disorders reflects his zeal to get down to the roots of the problem. His hope and belief in the capacity of each & every client to improve their quality of life is nothing short of a personal passion. John's creativity in the kitchen and delight in cooking for others comes from his family oriented upbringing. In addition to his certification in Ayurveda, John holds a bachelor's degree in mathematics from Harvard University.
John enjoys sharing Ayurveda within the context of his Catholic roots, and finds Ayurveda gives him an opportunity to participate in the healing mission of the Church. Jesus expressed God's love by feeding and healing the sick. That kindness is the fundamental ministry of Ayurveda as well. Outside of work, John enjoys spending time with his wife and 6 kids, and pursuing his love of theology, philosophy, and language.