2 ratings, 159 likes
Customer Reviews
5.00 out of 5 stars
Sign in to review this food
"Just to clarify, the recommended dosage of mineral salt is 1/8 tsp 3x daily?"
- Corey Hay,
Stouffville





How Can This Ayurvedic Food Make You Feel Great?
AYURVEDIC ANALYSIS
Wherever salt appears in the body, water follows. Salt encourages secretions in membranes and glands, including the sinuses and GI tract, and juiciness of the glands, stimulating stomach acid and nourishing the adrenals. Thus salt promotes good digestion and elimination of the bowels. Salt cleanses the body and dissolves congestion and hardened areas. It nourishes the nervous tissue.

Salt effectively combats dryness in Vata but causes excess water retention for Kapha. As salt increases water retention it also increases blood pressure provoking Kapha dosha. Salt extracts fluids from cells into the intercelluar space, causing swelling in lymphatic vessels and capillary beds. It hardens muscles, damages bones and causes premature aging. In excess salt causes vomiting.


ABOUT SALT (MINERAL SALT)
Salt brings out the flavor in food and brings enthusiasm for life. While contraindicated for Kapha and high blood pressure, salt is also one of the most important medicines for Vata
BUYING & PREPARATION
Avoid refined salts. If salt is pure white, it means it's refined no matter what the label. Sea salts are better than refined but mineral salts are the best for all three doshas. Expensive salts are a sham. As 7song says, "If you have to rely on salt for your minerals and vitamins, you've got a bigger problem in your diet."
COOKING SALT (MINERAL SALT)
Browse Recipes
Generally I use 1/4tsp salt for 4c of food or liquid.
Learn about the health benefits of salt (mineral salt) for FREE
You'll receive free access to our entire website including healthy recipes, nutritional diet plans, medicinal uses of ingredients, & ayurvedic health tips. Sign in once and you can use our website indefinitely..
WHY EAT AN AYURVEDIC DIET?
Eating Ayurvedically makes you feel nourished and energized. An Ayurvedic diet is tailored to your individual body type and the specific imbalances you are working with at any given time. Ayurveda shows you your specific body type's needs and what should be favored in your Ayurvedic menu. Watch as you eat less but feel more satisfied because what you are eating truly nourishes you. Since Ayurveda believes all disease begins in the digestive tract, food is your first medicine. By eating a healthy diet that's ideal for your body, you experience optimal health.
Is Salt (Mineral Salt) Good for My Ayurvedic Diet?
Find out by taking this
free, easy quiz
. You'll learn your body type, and whether Salt (Mineral Salt) is a good fit for your body type. Time to complete: approximately 1 minute.
SERVING SIZE: 1/8 tsp
AYURVEDIC MEDICINAL BIOCHARACTERISTICS
What is the biocharacteristic theory of medicine?
INCREASES

Increases These Biocharacteristics (Gunas)

Functional Ayurveda helps you assess imbalances through 20 main

biocharacteristics (gunas)

. Aggravating these characteristics weakens your body and causes imbalance. By knowing which characteristics are habitually imbalanced in your body, you will be able to identify and correct imbalances before you get sick. Every characteristic has an opposite which balances it (i.e. hot balances cold). You restore balance by favoring diet and lifestyle choices that increase the opposite characteristic.

CLEAR

ABOUT CLEAR BIOCHARACTERISTIC

Clear refers to anything that cleanses or flushes out wastes, or that digests ama.

HOT

ABOUT HOT BIOCHARACTERISTIC

Hot is identified by increased body temperature, metabolism, or inflammation.

TASTES

The 6 Tastes

Taste is used to sense the most basic properties and effects of food. Each taste has a specific medicinal effect on your body. Cravings for food with certain tastes indicate your body is craving specific medicinal results from food. Taste is experienced on the tongue and represents your body's reaction to foods. Sweet taste causes physical satisfaction and attraction whereas bitter taste causes discomfort and aversion. Kapha should use less sweet taste while Vata and Pitta would benefit from using more sweet taste. One of the first signs of illness is that your taste and appetite for food changes. The six tastes are sweet, sour, salty, pungent, bitter, and astringent. Do you crave foods with any of the tastes below?

PUNGENT

ABOUT PUNGENT BIOCHARACTERISTIC

Pungency is characterized by irritation, or sharp, spicy foods that irritate the mouth such as black pepper.

SALTY

ABOUT SALTY BIOCHARACTERISTIC

Salty refers to anything with salt, or high mineral content.

DOSHAS

The Three Doshas / Body Types

According to the

biocharacteristic theory of medicine

, people tend to get sick, over and over again, due to habitual causes and imbalances that are unique to the person. Your body type summarizes this tendency, showing you the 'type' of conditions and imbalances that frequently challenge your health & wellness. Using body type, you can also identify remedies likely to improve your strength and resiliency. Your body type identifies physical and mental characteristics as well as your personal strengths and weaknesses. The calculation of your body type is based on your medical history.

The 3 functional body types (doshas), are Catabolic (Vata), Metabolic (Pitta), and Anabolic (Kapha). Catabolic individuals tend to break down body mass into energy. Metabolic individuals tend to burn or use energy. Anabolic individuals tend to store energy as body mass. Catabolic people tend to be easily stimulated, hyperactive, underweight and dry. Metabolic people tend to be rosy-cheeked, easily irritated, focused, driven, and easily inflamed. Anabolic people are heavy, stable and grounded, but if they store too much energy, they could gain weight easily and have congestion.

HAS THE FOLLOWING

Effect:

Type:
Spices
Element:

Nutrient:
Sodium
Color:
White
Moves Energy:

MEDICINAL PROPERTIES

Experiences are Personal
Experiences vary according to the person and constitution. Individual results may vary. The list of herbal-actions below has not be approved by the FDA and should not be used to treat a medical condition.
Here are the herbal actions of Salt (Mineral Salt):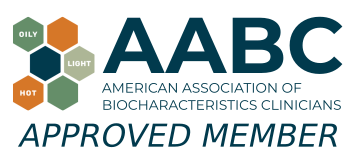 Joyful Belly is a recognized school of biocharacteristics medicine.
Compare Salt (Mineral Salt) with these Foods
Compare the following foods with Salt (Mineral Salt):
Compare Salt (Mineral Salt) with these Herb Supplements
Compare the following herb supplements with Salt (Mineral Salt):
HEALTH & WELLNESS PRACTITIONERS!
Are you looking to build diet and meal plans for your clients? We've got a ton of resources for you to check out below!
(Not you? Keep scrolling!)
HOW DOES EATING AYURVEDICALLY MAKE YOU FEEL?
Eating Ayurvedically makes you feel nourished and energized. Food digests with ease when right for your body type (dosha). Healthy digestion is seen as the cornerstone of well-being in Ayurveda. Healthy digestion generally prevents illness. If you do get sick, a strong digestive fire reduces the severity of illness and increases your resilience. It also improves your mood. Once you begin eating Ayurvedically, you will feel refreshed, vital and strong.
Comments & Impressions of 'Salt (mineral Salt)'
Do you like 'salt (mineral salt)'? Why or why not? What makes it unique? Is there something you'd like to know about 'salt (mineral salt)'?





(5.00 out of 5 stars) 2 ratings, 159 likes
Sign in to review this food
Always add salt to food while it is cooking. The cooking process allows salt to dissolve and be absorbed by the food. It is much easier to digest salt in this form than when it is poured straight from the shaker onto already cooked food.
-
Andrew Thomas, Oakland, CA
02-23-10
(
Reply
)
Is sea salt sattvic?
-
Jess, Allen park, MI
12-28-12
(
Reply
)
Just to clarify, the recommended dosage of mineral salt is 1/8 tsp 3x daily?
-
Corey Hay, Stouffville





10-14-16
(
Reply
)
Kapha types do better with less salt in their diet generally, but all 6 tastes are necessary in everyone's diet. 1/8 tsp or less per meal is probably sufficient for most Kapha types.
-
Kimberly Kubicke, Asbury park, NJ





03-02-17
(
Reply
)
The amount of recommended mineral salt per day would depend on the person Cory.
-
Kimberly Kubicke, Asbury park, NJ
07-01-19
(
Reply
)
TRADITIONALLY INDICATED FOR THESE SYMPTOMS
Salt (Mineral Salt) may be beneficial for these symptoms. The suitability of any food for a condition is highly dependent on the individual. Please see your doctor before using this food to treat a medical condition.
About the Author
John Immel, the founder of Joyful Belly, teaches people how to have a healthy diet and lifestyle with Ayurveda. His approach to Ayurveda exudes a certain ease, which many find enjoyable and insightful. John also directs Joyful Belly's
School of Ayurveda
, which specializes in digestive tract pathology & Ayurvedic nutrition. John and his wife Natalie recently published
Explore Your Hunger: A Guide to Hunger, Appetite & Food
.
John's interest in Ayurveda and digestive tract pathology was inspired by a complex digestive disorder acquired from years of international travel, including his public service work in South Asia. John's commitment to the detailed study of digestive disorders reflects his zeal to get down to the roots of the problem. His hope and belief in the capacity of each & every client to improve their quality of life is nothing short of a personal passion. John's creativity in the kitchen and delight in cooking for others comes from his family oriented upbringing. In addition to his certification in Ayurveda, John holds a bachelor's degree in mathematics from Harvard University.
John enjoys sharing Ayurveda within the context of his Catholic roots, and finds Ayurveda gives him an opportunity to participate in the healing mission of the Church. Jesus expressed God's love by feeding and healing the sick. That kindness is the fundamental ministry of Ayurveda as well.