STEVIA
Health Benefits & Uses



2 ratings, 235 likes
Customer Reviews
3.00 out of 5 stars
Sign in to review this food
Table of Contents
How Does This Ayurvedic Food Improve Wellness?
CLINICAL AYURVEDIC REVIEW
The extraordinary powerful taste of stevia is difficult to ignore. The intensity makes your mouth water for a few minutes. Then, tingling sensations arise around the mouth. Your lip quivers.
It's simply unusual and unnatural to find a zero calorie sweetener. But leaves from the stevia plant are both. They are natural and zero calorie.
Stevia is very sweet, up to 150 times the sweetness of sugar. So a little goes a long way. When the sweet taste passes, it leaves a mild, licorice-like aftertaste that's slightly bitter and astringent.
It is light, cold, and sharp because of its intensity. Normally, sweet taste calms and sedates. But stevia is so intense that it has the opposite effect - adding to the quirky character of this unusual herb.
Some people love it. To others, it tastes terrible, almost like a chemical. That's because most stevia powders in the grocery store aren't whole stevia. They are a highly purified extract of stevia known as Reb-A. One student notes, "It lingers, a little like plastic or a foreign substance."
Footnote: The information for this article was in part gathered from a 2019 study and survey of 16 students of Ayurveda who experimented with stevia. During the study, students ate stevia for 3 days and journaled the pharmacological effects. This study was sponsored by the
Joyful Belly School of Ayurveda
, and specifically the Mastering Ayurvedic Digestion & Nutrition certification course.
What is It?
Stevia is a sweetener and sugar substitute derived from a remarkably sweet plant species called Stevia rebaudiana. It is an aster family plant native to Brazil and Paraguay. There, it has been used for more than 1,500 years by the Guaran? people of South America.
The secret to this zero calorie sweetener is the glucose residues bound to other non-sugar molecules. The glucose residues stimulate taste buds. However the sugary glucosides aren't digestible because they are firmly attached to the non-sugar molecules.
The stevia you buy in the grocery store does not contain the whole leaf, but a purified extract called rebaudioside A (Reb-A). This is because whole stevia hasn't been tested by the FDA. The FDA has tested the extract only. The FDA has approved whole stevia for use as an herbal supplement only. In Japan and Europe the raw stevia leaf has GRAS (Generally Recognized as Safe) status.
Lowers Blood Sugar & Pressure
If you have diabetes, stevia may help keep your blood sugar levels in check. A 2010 study of 19 healthy, lean individuals, and 12 obese ones found that stevia significantly lowered insulin and glucose levels.

Most importantly, these study participants felt satisfied and full after eating, despite the lower calorie intake. So they didn't reach for cakes and cookies after the study.

The secret to stevia's magic is a protein that stimulates the ion channels of cells which influence your sensory input. This protein puts sweet taste receptors in hyperdrive and also stimulates the pancreas to produce insulin. Studies also show that stevia reduces your daily, normal, liver based, blood sugar level spike in the morning. One study even suggests Stevia leaves for treatment of central diabetic neuropathy. To boot, it helps regulate blood pressure levels as well.

Nevertheless, we're always suspicious when it comes to zero calorie sweetener. Will it trick the body, like fake news? Will the sweet taste reinforce a sugar addiction? When the body figures out it had a bunch of sugar but no calories, will it crave more sugar as a result? It's comforting to know that studies suggest otherwise. So far, stevia can be trusted, and seems to have some amazing qualities. While we're still cautious of refined products, stevia appears far superior to other sweeteners.

Vata individuals beware: The drop in blood sugar levels was so pronounced for our Vata students that several experienced hypoglycemia symptoms after drinking stevia. "My mind was loopy. I couldn't think while trying to do some accounting. I was shaking so I checked my blood sugar and it was 40. Normally it is much higher for me. It made me want to eat so my blood sugar would go up again."
Happy Mind
Students reported that stevia lightened their mind and lifted their mood. Stevia's stimulating effects made it easier to concentrate and think. One student even said, "Stevia makes me feel enlightened." Here's what others had to say:
"I was able to concentrate. I could study better."
"I had a happy, light feeling in my mind."
"I felt a whole body sensation - more calm as well."
"It stimulated my brain. I had lots of creative ideas."
"It left a cool feeling behind the eyes. I felt peaceful."
"I felt a wave of lightness on my chest and whole body."
A 2017 study suggests stevia is adaptogenic and a brain tonic. One student testifies to these adaptogenic properties, "I felt sharp, focused, alert. I was excited and joyful. Paradoxically, I also felt grounded, calm, content, and relaxed."
Some students noted stevia was too stimulating, "I noticed that my mind was more restless, very agile and I woke up early twice during the experiment because my mind was so busy." Yet another remarked, "My mind was racing a little. It aggravated my Pitta and induced a hot flash." Another said, "My mind was irritated because it was simply too sweet." We believe this is due to dosha. Kapha individuals felt their spirits lifted, but Vatas and Pittas found it too intense.
Several students drank it with coffee and complained stevia made the coffee more buzzy. "My mind was racing and it irritated my stomach," said one student. We therefore suggest caution in combining stevia with other stimulants.
To get the mental benefits of stevia, students recommended cooking with it instead of making a strong tea. Diluting the stevia in the meal seemed to reduce the intensity.
Stimulates Your Stomach
Joyful Belly founder John Immel notes, "The intensity of stevia's sweetness irritated our Vata students." He concluded that, "Stevia is so intensely sweet it is stimulating. If you have a thin mucus barrier and highly sensitive nervous system it can overstimulate, causing nausea, sourness, and acid reflux."
"My stomach was buzzing & fluttering after taking stevia."
"It gave me a sour feel,"
"It gave me a stomach ache and slight nausea that went away quickly."
"I had a flood of saliva and an increase of enzymes in my stomach."
Based on our student reports, once stevia is digested and processed by the body it has a cooling aftereffect. Kapha individuals have a thicker mucus barrier in the stomach and a generally less sensitive nervous system - so they will only experience these cooling effects. The cooling effect is also stronger when stevia is used in cooking rather than teas, likely because the dilution reduces overstimulation.
"It had a chilling effect on my stomach."
"It felt cold as I felt like it made my stomach contract/tighten"
Sugar is usually gassy and mucus forming - but stevia, as an indigestible sweetener avoids both of these. Even bacteria can't digest stevia.
Joyful Belly students are constantly researching the application of Ayurveda to their bodies, food, herbs and nutrition. You too can participate in Joyful Belly's Ayurvedic Digestion and Nutrition research by
registering
for one of our certification courses. In our programs you'll gain the knowledge and skills necessary to impart the time tested wisdom of Ayurveda to your clients.
Buying & Preparation
Stevia is sold in many packages, as a purified extract or whole leaf. It can be in a glycerin base or tinctured in an alcohol base. You can even grow it in your garden. Sold as a powder, it is typically mixed with other substances like dextrose, maltitol, and erythritol to dilute the intensity. Others are blended with inulin and anti-caking agents.

These additives also have effects on your body. For example, dextrose is especially cooling. When one of our students transitioned from whole leaf stevia to stevia extract with erythritol, she got a "massive headache". So, make sure you look on the label.

Herb suppliers will typically sell the whole, unadulterated, dried leaf. Remember, a little goes a long way when using the leaf. The fresh leaf was found to be less bitter as compared to the dried leaf. The purified extract was most bitter. The powdered leaf can become sticky in humid conditions so be sure to seal and keep it dry.

When using the raw leaf, 4 leaves are enough for a gallon of water. For mixed powders sold in grocery stores, 1/8 tsp is enough for a cup of tea.
Cooking Stevia
Stevia is versatile as a sweetener because it is heat-stable, pH-stable, and not fermentable. That means you can cook with it or squirt a lemon on it, and it won't be gassy in your stomach.
When cooking, sometimes you want to accentuate one effect of an herb, and diminish another. Here are the main effects you may want to balance in stevia.
Stimulating effect
Use with mint to increase the mentally stimulating effect of stevia. If stevia is too intense for your stomach pair it with something grounding. Use almond or coconut milk instead of water as a base for stevia. The dull, heavy qualities will alleviate feelings of nausea or sourness in the stomach, and prevent hypoglycemia. Almond or coconut milk will provide some substance to this etheric herb in a Vata body.
Cold effect
If the coldness of stevia aggravates your system, warm it up with turmeric. Turmeric is unique because it is hot without being spicy, so it won't make Stevia even more stimulating. To accentuate the cold or bitter effect, pair with cilantro or cucumber.
Diluting Stevia
If having trouble getting the dose right, try placing 1/8tsp of the powder in a cup of hot water, then using a tbsp of that for your drink.
Browse Recipes
Learn about the health benefits of stevia for FREE
You'll receive free access to our entire website including healthy recipes, nutritional diet plans, medicinal uses of ingredients, & ayurvedic health tips. Sign in once and you can use our website indefinitely..
Is Stevia Good for My Ayurvedic Diet?
Find out by taking this
free, easy quiz
. You'll learn your body type, and whether 'Stevia' is a good fit. Complete the basic quiz in 1 minute, or go deeper with additional quizzes at your own leisure to learn more about your body.
AYURVEDA'S GUIDE TO VITALITY & WHOLESOME NOURISHMENT
Your Ayurvedic diet is tailored to your individual body and your specific imbalances. With an Ayurvedic diet you feel joy and satisfaction because what you are eating truly nourishes and balances you. Disease results from diets and lifestyles that are incompatible with your nature. By eating a personalized diet matched to your body, you experience optimal health. See How it Works.
SERVING SIZE: 1/2 leaves
SPECIES: Stevia rebaudiana
Biocharacteristics of Stevia
See a complete list of all biocharacteristics.
INCREASES

Increases These Biocharacteristics (Gunas)

Functional Ayurveda helps you assess imbalances through 20 main

biocharacteristics (gunas)

. Aggravating these characteristics weakens your body and causes imbalance. By knowing which characteristics are habitually imbalanced in your body, you will be able to identify and correct imbalances before you get sick. Every characteristic has an opposite which balances it (i.e. hot balances cold). You restore balance by favoring diet and lifestyle choices that increase the opposite characteristic.

TASTES

The 6 Tastes

Taste is used to sense the most basic properties and effects of food. Each taste has a specific medicinal effect on your body. Cravings for food with certain tastes indicate your body is craving specific medicinal results from food. Taste is experienced on the tongue and represents your body's reaction to foods. Sweet taste causes physical satisfaction and attraction whereas bitter taste causes discomfort and aversion. Kapha should use less sweet taste while Vata and Pitta would benefit from using more sweet taste. One of the first signs of illness is that your taste and appetite for food changes. The six tastes are sweet, sour, salty, pungent, bitter, and astringent. Do you crave foods with any of the tastes below?

ASTRINGENT

ABOUT ASTRINGENT BIOCHARACTERISTIC

Astringency is characterized by constriction, drawing together, or drying.

BITTER

ABOUT BITTER BIOCHARACTERISTIC

Bitter is disagreeable and stimulates rejection. It is a strong taste often associated with black coffee, dark chocolate, and most salad greens.

SWEET

ABOUT SWEET BIOCHARACTERISTIC

Sweet refers to anything builds tissue, including macronutrients such as carbohydrates, proteins and fats.

DOSHAS

The Three Doshas / Body Types

According to the

biocharacteristic theory of medicine

, people tend to get sick, over and over again, due to habitual causes and imbalances that are unique to the person. Your body type summarizes this tendency, showing you the 'type' of conditions and imbalances that frequently challenge your health & wellness. Using body type, you can also identify remedies likely to improve your strength and resiliency. Your body type identifies physical and mental characteristics as well as your personal strengths and weaknesses. The calculation of your body type is based on your medical history.

The 3 functional body types (doshas), are Catabolic (Vata), Metabolic (Pitta), and Anabolic (Kapha). Catabolic individuals tend to break down body mass into energy. They are easily stimulated, hyperactive, underweight and dry. Metabolic individuals tend to burn or use energy. They tend to be rosy-cheeked, easily irritated, focused, driven, and easily inflamed. Anabolic individuals tend to store energy as body mass. If they store too much energy, they could gain weight easily and have congestion. Anabolic people tend to be stable and grounded.

HAS THE FOLLOWING

Moves Energy:


Upward

UPWARD

Upward-moving substances (Urdvha Gati Marga) include anything stimulating or activating, or that move upward in the body.


Tissue (dhatu):


Blood Plasma Lymph

BLOOD-PLASMA-LYMPH

Plasma (Rasa Dhatu) includes plasma, white blood cells, and lymph.


Subdosha:
Kapha Tarpaka, Pitta Sadhaka, Vayu Prana
Affinity:
Energy Vitality, Mind Stress Sleep, Weight Loss
Family:
Asteraceae

Medicinal Benefits, Uses & Herbal Actions of Stevia

Experiences are Personal

Experiences vary according to the person and constitution. Individual results may vary. The list of herbal-actions below has not be approved by the FDA and should not be used to treat a medical condition.
Foods with a Similar Nature to Stevia
Herb Supplements with a Similar Nature to Stevia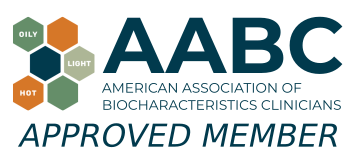 Joyful Belly is a recognized school of biocharacteristics medicine.
TRADITIONALLY INDICATED FOR THESE SYMPTOMS
Stevia may be beneficial for these symptoms. The suitability of any food for a condition is highly dependent on the individual. Please see your doctor before using this food to treat a medical condition.
HOW DOES EATING AYURVEDICALLY MAKE YOU FEEL?
Eating Ayurvedically makes you feel nourished and energized. Food digests with ease when right for your body type (dosha). Healthy digestion is seen as the cornerstone of well-being in Ayurveda. Healthy digestion generally prevents illness. If you do get sick, a strong digestive fire reduces the severity of illness and increases your resilience. It also improves your mood. Once you begin eating Ayurvedically, you will feel refreshed, vital and strong.
Clinical Tools & Resources
Give smart recommendations to your clients, and improve efficiency in your clinic with these tools.
About the Author
John Immel, the founder of Joyful Belly, teaches people how to have a healthy diet and lifestyle with
Ayurveda biocharacteristics
. His approach to Ayurveda is clinical, yet exudes an ease which many find enjoyable and insightful. John also directs Joyful Belly's
School of Ayurveda
, offering professional clinical training in Ayurveda for over 15 years.
John's interest in Ayurveda and specialization in digestive tract pathology was inspired by a complex digestive disorder acquired from years of international travel, as well as public service work in South Asia. John's commitment to the detailed study of digestive disorders reflects his zeal to get down to the roots of the problem. His hope and belief in the capacity of each & every client to improve their quality of life is nothing short of a personal passion. John's creativity in the kitchen and delight in cooking for others comes from his family oriented upbringing. In addition to his certification in Ayurveda, John holds a bachelor's degree in mathematics from Harvard University.
John enjoys sharing Ayurveda within the context of his Catholic roots, and finds Ayurveda gives him an opportunity to participate in the healing mission of the Church. Jesus expressed God's love by feeding and healing the sick. That kindness is the fundamental ministry of Ayurveda as well. Outside of work, John enjoys spending time with his wife and 6 kids, and pursuing his love of theology, philosophy, and language.
Comments & Impressions of 'Stevia'
Do you like 'stevia'? Why or why not? What makes it unique? Is there something you'd like to know about 'stevia'?



(3.00 out of 5 stars) 2 ratings, 235 likes
Sign in to review this food
I bought a plant and tried to crumple a fresh leaf in hot water but I didn't get much flavor from it.
-
Patti Cochran, Walnut creek, CA
06-06-13
(
Reply
)
The "natural" version of Stevia...the leaf....is very very concentrated and very very sweet. If you don't care for the powdered versions of Stevia, you might try the liquid.
How did you come to the conclusion that stevia is vata pacifying? The sweet taste, perhaps? In reading this article, the effects led me to believe that stevia would be considered vata aggravating.
-
Kiah Kohlhoff, VA
05-20-20
(
Reply
)
The sweet taste is generally Vata pacifying.
-
Carrie Hoffman, Williams, AZ
06-12-20
(
Reply
)