STRAWBERRIES
Health Benefits & Uses




3 ratings, 425 likes
Customer Reviews
4.33 out of 5 stars
Sign in to review this food
Table of Contents
How Does This Ayurvedic Food Improve Wellness?

CLINICAL AYURVEDIC REVIEW

Recipes with Strawberries: Banana Strawberry Smoothie

A ruby red strawberry will simply burst in your mouth and flood your tongue with pure delight. Bite sized and almost too easy to eat, you might find yourself gobbling up one juicy strawberry after another while enjoying their delectably tart sweetness. The symbol of love for the ancient Greeks, these plump little heart-shaped fruits gush with a myriad of health benefits. With each bite the cooling juice refreshes and hydrates your palate, as the slight roughness of the seeds brush against your tongue. Their succulent flavor and texture are universally adored and were even regarded by the ancient Chinese as the queen of fruits.Gentle, Nourishing, & Easy to DigestAs delicate as they may look, the sourness you experience while savoring a strawberry stimulates the appetite, and moistens the entire gastrointestinal tract from mouth to final elimination. Next time you pucker while eating a strawberry, notice how this invigorating little fruit strengthens your entire digestive system, even helping to dislodge stagnant and undigested food as it reduces feelings of heaviness. Strawberries can also help soothe an irritated, inflamed stomach.

The sweet cool nectar of a strawberry encourages the production of body fluids, moisturizes muscles, and nourishes the kidneys. Want to satiate your thirst? Nibble on fresh, ripe strawberries. The juicy tartness of strawberry rejuvenates and revives you, while at the same time recollecting scattered thoughts and grounding the heart & nervous system.

Its nourishing minerals and rejuvenative qualities, in an easy to digest package, make strawberries an ideal supplement for the elderly, those recuperating from illness, and after strenuous physical activity. According to the Chamber's Edinburgh Journal, No. 462, strawberries are well suited for invalids, as they do not produce acetous (aerobic) fermentation in the stomach.

So, go ahead and indulge in strawberries!

Recipes with Strawberries: Lemon & Berries Italian Ice

Radiant, Healthy Looking Skin & TeethStrawberries are highly purifying, able to permeate the skin and pores. Packed with vitamin C and salicylic acid, strawberry helps to remove dead skin cells when used topically. In summer, capillary beds in the skin dilate to release heat, leaving the skin red and inflamed with a tendency towards rashes. The mild astringency of strawberry tones and whitens the skin as it reduces this blood flow. They are even ideal for remedying slight irregularities in skin pigmentation, lightening freckles. They have a protective skin property that soothes and heals mild sunburn. For smooth, bright and glowing skin, rub mashed strawberry juice over your entire face immediately after washing. For greater effect, leave the sweet-smelling strawberry pulp on your face as a mask for 15-20 minutes.

Want whiter teeth and fresher breath? Since strawberries are astringent and contain vitamin C, they help to remove surface stains and soften built-up plaque. Gentle apply the juice or pulp of a few strawberries directly onto your teeth and leave for five minutes. Rinse with warm water and a pinch of bicarbonate of soda. This natural tooth whitener will be sure to leave you smiling!Cooling Liver TonicAs we invite the warmth of the summer season, and our external environment starts to heat up, we start to feel our internal heat build as well. The heart rate increases as the temperature rises. Blood vessels dilate. Muscles feel heavy and fatigued. Excess blood flow irritates the eyes, which may seem stressed and dry. Naturally you'll become more social as well. But as the heat rises, you may even feel hot, irritated and impulsive. Your body cries out to be soothed and cooled.

Ayurvedically, all the above heat symptoms are signs that summer heat stresses the liver and spleen. Fortunately the cooling qualities of strawberries can help! Their slightly sweet and slightly sour taste offer an ideal liver restorative, alterative and blood coolant. You'll notice the relaxing effect on the eyes, and better focus to boot, within ten minutes of eating a strawberry.

Summer Berries

Summer berries, like the ruby red strawberry, arrive just in time for hot June temperatures. Blue, red and purple berries like strawberry are often sour, slightly sweet, high in beta-carotene, vitamin C and other blood purifying nutrients. Foods, like strawberries, that are high in beta-carotene lower the risk of having age-related macular degeneration, the main cause of vision loss in older adults, by up to 36%. Consume these berries by the handful as they also reduce internal heat, soothe inflamed tissues, and cool your blood. Over-indulge over the weekend? Too much fun sipping summer cocktails? Berries, and especially strawberries can help detox your liver and reduce a lingering hangover.

Most of us have heard about anti-oxidants, and we're told that we need them. Antioxidants neutralize harmful molecules called free radicals. Well, strawberries and most summer berries are chock-full of anti-oxidants. Strawberries also contain anti-carcinogens, a natural food chemical that reduces the occurrence of cancers. Like many members of the rose family, strawberries contain an enzyme called malic acid, known to gently cleanse and restore the liver.

Recipes with Strawberries: Peach & Strawberry Smoothie

Lung, Blood Sugar, and Other Health BenefitsAs sweet as they are, research studies have shown that the sweetness of strawberries helps regulate blood sugar response. The sweetness and sourness of strawberries helps to moisten the lungs alleviating respiratory dryness. It's blood balancing properties have been used in feverish conditions. It has also been recommended for kidneys stones and difficult urination.


About Strawberries

The ruby red strawberry has been long appreciated for its unique aroma, bright red color, juicy texture, and sweetness. The first garden strawberry was bred in the 18th century in France. Prior to this, most strawberries were either harvested wild or from cultivated "wild" species.

Buying & Preparation

Buy firm, free of mold, shiny, with deep red color, preferably with the stem attached. Strawberries, like most berries, are easy targets for insects. Conventional strawberries often require heavy pesticide use. Avoid eating inorganic strawberries, as pesticide residues accumulate where the seeds attach to the body of the fruit. Strawberries rot quickly after purchasing. Strawberries should be washed, any rotten spots removed, and then dried upon buying. They should be placed in a paper bag or with a paper towel that will wick away moisture. Strawberries remain fresh in the refrigerator 2 days.

Cooking Strawberries

Strawberry is featured in preserves, fruit juice, pies, ice creams, sherbets, milkshakes, and chocolates. To maximize the strawberry flavor, try slicing strawberries and gently mixing them with 1/4tsp sugar with 1 tsp lemon juice. Strawberries also combine well with limes, rhubarb and kiwis, lemon zest and mint, or with peaches or bananas in smoothies.

Browse Recipes

Learn about the health benefits of strawberries for FREE You'll receive free access to our entire website including healthy recipes, nutritional diet plans, medicinal uses of ingredients, & ayurvedic health tips. Sign in once and you can use our website indefinitely..
Are Strawberries Good for My Ayurvedic Diet?
Find out by taking this
free, easy quiz
. You'll learn your body type, and whether 'Strawberries' is a good fit. Complete the basic quiz in 1 minute, or go deeper with additional quizzes at your own leisure to learn more about your body.
AYURVEDA'S GUIDE TO VITALITY & WHOLESOME NOURISHMENT
Your Ayurvedic diet is tailored to your individual body and your specific imbalances. With an Ayurvedic diet you feel joy and satisfaction because what you are eating truly nourishes and balances you. Disease results from diets and lifestyles that are incompatible with your nature. By eating a personalized diet matched to your body, you experience optimal health. See How it Works.
SERVING SIZE: 1/4 c
SPECIES: Fragaria x ananassa
Biocharacteristics of Strawberries
See a complete list of all biocharacteristics.
INCREASES

Increases These Biocharacteristics (Gunas)

Functional Ayurveda helps you assess imbalances through 20 main

biocharacteristics (gunas)

. Aggravating these characteristics weakens your body and causes imbalance. By knowing which characteristics are habitually imbalanced in your body, you will be able to identify and correct imbalances before you get sick. Every characteristic has an opposite which balances it (i.e. hot balances cold). You restore balance by favoring diet and lifestyle choices that increase the opposite characteristic.

COLD

ABOUT COLD BIOCHARACTERISTIC

Cold refers to anything that reduces body temperature, metabolism, and blood flow.

EASY

ABOUT EASY BIOCHARACTERISTIC

Easy refers to anything easy to digest, or digests quickly.

LIGHT

ABOUT LIGHT BIOCHARACTERISTIC

Lightness is identified by reduced weight.

TASTES

The 6 Tastes

Taste is used to sense the most basic properties and effects of food. Each taste has a specific medicinal effect on your body. Cravings for food with certain tastes indicate your body is craving specific medicinal results from food. Taste is experienced on the tongue and represents your body's reaction to foods. Sweet taste causes physical satisfaction and attraction whereas bitter taste causes discomfort and aversion. Kapha should use less sweet taste while Vata and Pitta would benefit from using more sweet taste. One of the first signs of illness is that your taste and appetite for food changes. The six tastes are sweet, sour, salty, pungent, bitter, and astringent. Do you crave foods with any of the tastes below?

SOUR

ABOUT SOUR BIOCHARACTERISTIC

Sour refers to anything fermented or acidic.

SWEET

ABOUT SWEET BIOCHARACTERISTIC

Sweet refers to anything builds tissue, including macronutrients such as carbohydrates, proteins and fats.

ASTRINGENT

ABOUT ASTRINGENT BIOCHARACTERISTIC

Astringency is characterized by constriction, drawing together, or drying.

DOSHAS

The Three Doshas / Body Types

According to the

biocharacteristic theory of medicine

, people tend to get sick, over and over again, due to habitual causes and imbalances that are unique to the person. Your body type summarizes this tendency, showing you the 'type' of conditions and imbalances that frequently challenge your health & wellness. Using body type, you can also identify remedies likely to improve your strength and resiliency. Your body type identifies physical and mental characteristics as well as your personal strengths and weaknesses. The calculation of your body type is based on your medical history.

The 3 functional body types (doshas), are Catabolic (Vata), Metabolic (Pitta), and Anabolic (Kapha). Catabolic individuals tend to break down body mass into energy. They are easily stimulated, hyperactive, underweight and dry. Metabolic individuals tend to burn or use energy. They tend to be rosy-cheeked, easily irritated, focused, driven, and easily inflamed. Anabolic individuals tend to store energy as body mass. If they store too much energy, they could gain weight easily and have congestion. Anabolic people tend to be stable and grounded.

HAS THE FOLLOWING

Tissue (dhatu):


Red Blood

RED-BLOOD

Red blood (Rakta Dhatu) includes red blood cells and blood vessels.


Affinity:
Heart Circulation Blood, Digestion, Liver Gallbladder,

Skin Care

SKIN-CARE

Includes skin care, and anything that nourishes epithelial membranes (of digestive, respiratory, urinary tract, blood vessels, etc).


Family:
Rosaceae

Medicinal Benefits, Uses & Herbal Actions of Strawberries

Experiences are Personal

Experiences vary according to the person and constitution. Individual results may vary. The list of herbal-actions below has not be approved by the FDA and should not be used to treat a medical condition.
Foods with a Similar Nature to Strawberries
Herb Supplements with a Similar Nature to Strawberries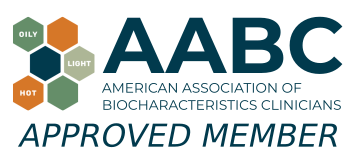 Joyful Belly is a recognized school of biocharacteristics medicine.
TRADITIONALLY INDICATED FOR THESE SYMPTOMS
Strawberries may be beneficial for these symptoms. The suitability of any food for a condition is highly dependent on the individual. Please see your doctor before using this food to treat a medical condition.
HOW DOES EATING AYURVEDICALLY MAKE YOU FEEL?
Eating Ayurvedically makes you feel nourished and energized. Food digests with ease when right for your body type (dosha). Healthy digestion is seen as the cornerstone of well-being in Ayurveda. Healthy digestion generally prevents illness. If you do get sick, a strong digestive fire reduces the severity of illness and increases your resilience. It also improves your mood. Once you begin eating Ayurvedically, you will feel refreshed, vital and strong.
Clinical Tools & Resources
Give smart recommendations to your clients, and improve efficiency in your clinic with these tools.
About the Author
John Immel, the founder of Joyful Belly, teaches people how to have a healthy diet and lifestyle with
Ayurveda biocharacteristics
. His approach to Ayurveda is clinical, yet exudes an ease which many find enjoyable and insightful. John also directs Joyful Belly's
School of Ayurveda
, offering professional clinical training in Ayurveda for over 15 years.
John's interest in Ayurveda and specialization in digestive tract pathology was inspired by a complex digestive disorder acquired from years of international travel, as well as public service work in South Asia. John's commitment to the detailed study of digestive disorders reflects his zeal to get down to the roots of the problem. His hope and belief in the capacity of each & every client to improve their quality of life is nothing short of a personal passion. John's creativity in the kitchen and delight in cooking for others comes from his family oriented upbringing. In addition to his certification in Ayurveda, John holds a bachelor's degree in mathematics from Harvard University.
John enjoys sharing Ayurveda within the context of his Catholic roots, and finds Ayurveda gives him an opportunity to participate in the healing mission of the Church. Jesus expressed God's love by feeding and healing the sick. That kindness is the fundamental ministry of Ayurveda as well. Outside of work, John enjoys spending time with his wife and 6 kids, and pursuing his love of theology, philosophy, and language.
Comments & Impressions of 'Strawberries'
Do you like 'strawberries'? Why or why not? What makes it unique? Is there something you'd like to know about 'strawberries'?




(4.33 out of 5 stars) 3 ratings, 425 likes
Sign in to review this food