How Can This Ayurvedic Food Make You Feel Great?
AYURVEDIC ANALYSIS
Watermelon invites children and adults alike to step out of the heat and enjoy a refreshingly cool treat on a summer day of fun. No matter how hot the sun and elusive a shade tree, this delightful, pink fruit offers a joyful reprieve. It fundamentally cools the body and restores balance to overheated blood. From slicing the watermelon, to spitting the pits, watermelon is an essential ingredient to your summer celebrations.
Watermelon and Pitta
High in beta-carotene, watermelon substantially balances the blood and reduces Pitta justifying its prominence as a summertime fruit. As beta-carotene in carrots "brightens the eye", 1.5 servings of watermelon daily has been shown to reduce age related macular degeneration (ARMD) by 36%. A biteful or two will convince you of watermelon's eye-relaxing abilities. Watermelon contains copious amounts of the anti-oxidants lycopene and vitamin C.
Watermelon, Water Retention & the Kidneys
Watermelon is 92% water and 6% sugar. Although the large fruit might be a tempting way to relieve dehydration, watermelon's juiciness only quenches thirst temporarily. Those who suffer from water retention will be happy to hear that, ultimately, watermelon dries the body because of high levels of potassium, a diuretic. The cooling, anti-inflammatory effects of beta-carotene, combined with diuresis help watermelon flush inflammation from the urinary tract. Its low calorie count, drying quality and ability to reduce insulin resistance are ideal for Kapha dosha.
Watermelon & Libido
One more reason to enjoy watermelon this summer season: Citrulline, an amino acid in the rind and flesh of watermelon flesh, has similar properties to Viagra. They both stimulate nitric oxide which relaxes and expands blood vessels, lowering blood pressure and enhancing blood flow (and thus erectile performance). In fact, watermelon seeds are a symbol of fertility in Chinese weddings.
Watermelon & Food Combining
To receive the health benefits of watermelon, it is important to know how to eat it. Melons digest very quickly and should never be combined with other foods, even other fruits. Heavier, more difficult to digest foods prevent watermelon from traveling its normal supersonic speeds through the digestive tract. While bogged down in the resulting traffic jam, bacteria then attack the watermelon and ferment it, releasing gas. So eating watermelon at the end of a summer cook-out is a bad idea. Try eating it while the veggies are still on the grill, as a snack between meals, or drink a watermelon smoothie in the morning or afternoon.
ABOUT WATERMELON
Watermelon is a special kind of fruit known as a pepo. It has a thick rind (exocarp) and fleshy center (mesocarp or endocarp). The sweet fleshy center is usually pink, orange, or yellow. Originally from South Africa, watermelon is a member of the gourd or Cucurbitaceae family along with cucumber, cantaloupe, squash and pumpkin. Although most wild gourds are inedible because they contain a bitter purgative and some are even poisonous, members of the gourd family are used as food across the world, from the bitter gourd of India praised for its medical value, to our beloved pumpkins.
Vampire pumpkins and watermelons are a folk legend from the Balkans. However, unlike the many toothed Jack O' Lantern common on Hallows Eve, people are not afraid of vampire watermelons because they lack teeth. If you have left your watermelons outside under the full moon, check carefully to ensure your watermelon has not undergone vampire transformation. The telltale sign is the appearance of a drop of blood on the skin.
Watermelon cultivation was recorded in the Nile valley from 2000BC. Watermelon seeds were found in the tomb of Tutankhamen. China is currently the world's largest producer of watermelon.
BUYING & PREPARATION
If the watermelon is cut, select one by looking at the color and quality of the flesh. It should be a deep color without white streaks. If it has seeds, they should be dark in color. If the watermelon is not cut, look for a watermelon that is heavy for it's size and sounds hollow when tapped on the side. Check for existence of the white underbelly, where the watermelon sat on the ground. If the white underbelly is missing, it is a sign that the watermelon was harvested before fully ripening.
Wash the watermelon before cutting it. If too large, wipe with paper towel. Once cut, the watermelon should be refrigerated. Cover in plastic wrap to avoid dehydration and absorption of odors from other food.
COOKING WATERMELON
Browse Recipes
The flesh is featured in fruit salads, paired with spices like cayenne, and served at summer barbecues, such as on the fourth of July, where the juice is more than likely to end up on the cheeks of happy children. Although most people are accustomed to eating the sweet red fleshy parts only, the seeds and white part of the rind are also edible. The seeds are roasted, seasoned and eaten as a snack food, ground up into cereal, or used to make bread in Asian countries.
Ground up melon seeds are used in the traditional version of 'horchata de melon', a drink of melon juice and seeds. The melon seeds are blended with the flesh, left to sit for a half hour, then strained and served. The melon seeds thicken the drink slightly, as well as contributing oils and proteins.
Most organisms store toxins in the skin. If you plan to eat the rind, buy organic watermelons. The rind of watermelon is featured in Southern American cooking, where it is marinated, pickled, or candied. It is stir fried and stewed in China.
Learn about the health benefits of watermelon for FREE
You'll receive free access to our entire website including healthy recipes, nutritional diet plans, medicinal uses of ingredients, & ayurvedic health tips. Sign in once and you can use our website indefinitely..
WHY EAT AN AYURVEDIC DIET?
Eating Ayurvedically makes you feel nourished and energized. An Ayurvedic diet is tailored to your individual body type and the specific imbalances you are working with at any given time. Ayurveda shows you your specific body type's needs and what should be favored in your Ayurvedic menu. Watch as you eat less but feel more satisfied because what you are eating truly nourishes you. Since Ayurveda believes all disease begins in the digestive tract, food is your first medicine. By eating a healthy diet that's ideal for your body, you experience optimal health.
Is Watermelon Good for My Ayurvedic Diet?
Find out by taking this
free, easy quiz
. You'll learn your body type, and whether Watermelon is a good fit for your body type. Time to complete: approximately 1 minute.
SERVING SIZE: 1 c
SPECIES: Citrullus lanatus
AYURVEDIC MEDICINAL BIOCHARACTERISTICS
What is the biocharacteristic theory of medicine?
INCREASES

Increases These Biocharacteristics (Gunas)

Functional Ayurveda helps you assess imbalances through 20 main

biocharacteristics (gunas)

. Aggravating these characteristics weakens your body and causes imbalance. By knowing which characteristics are habitually imbalanced in your body, you will be able to identify and correct imbalances before you get sick. Every characteristic has an opposite which balances it (i.e. hot balances cold). You restore balance by favoring diet and lifestyle choices that increase the opposite characteristic.

TASTES

The 6 Tastes

Taste is used to sense the most basic properties and effects of food. Each taste has a specific medicinal effect on your body. Cravings for food with certain tastes indicate your body is craving specific medicinal results from food. Taste is experienced on the tongue and represents your body's reaction to foods. Sweet taste causes physical satisfaction and attraction whereas bitter taste causes discomfort and aversion. Kapha should use less sweet taste while Vata and Pitta would benefit from using more sweet taste. One of the first signs of illness is that your taste and appetite for food changes. The six tastes are sweet, sour, salty, pungent, bitter, and astringent. Do you crave foods with any of the tastes below?

SWEET

ABOUT SWEET BIOCHARACTERISTIC

Sweet refers to anything builds tissue, including macronutrients such as carbohydrates, proteins and fats.

DOSHAS

The Three Doshas / Body Types

According to the

biocharacteristic theory of medicine

, people tend to get sick, over and over again, due to habitual causes and imbalances that are unique to the person. Your body type summarizes this tendency, showing you the 'type' of conditions and imbalances that frequently challenge your health & wellness. Using body type, you can also identify remedies likely to improve your strength and resiliency. Your body type identifies physical and mental characteristics as well as your personal strengths and weaknesses. The calculation of your body type is based on your medical history.

The 3 functional body types (doshas), are Catabolic (Vata), Metabolic (Pitta), and Anabolic (Kapha). Catabolic individuals tend to break down body mass into energy. Metabolic individuals tend to burn or use energy. Anabolic individuals tend to store energy as body mass. Catabolic people tend to be easily stimulated, hyperactive, underweight and dry. Metabolic people tend to be rosy-cheeked, easily irritated, focused, driven, and easily inflamed. Anabolic people are heavy, stable and grounded, but if they store too much energy, they could gain weight easily and have congestion.

HAS THE FOLLOWING

Effect:

Type:
Fruits
Element:

Nutrient:
Vitamin C
Color:
Green, Red
Tissue (dhatu):

Family:
Cucurbitaceae
MEDICINAL PROPERTIES

Experiences are Personal
Experiences vary according to the person and constitution. Individual results may vary. The list of herbal-actions below has not be approved by the FDA and should not be used to treat a medical condition.
Here are the herbal actions of Watermelon: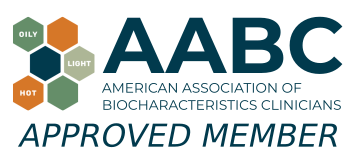 Joyful Belly is a recognized school of biocharacteristics medicine.
Watermelon may be beneficial for these symptoms. The suitability of any food for a condition is highly dependent on the individual. Please see your doctor before using this food to treat a medical condition.
About the Author
John Immel, the founder of Joyful Belly, teaches people how to have a healthy diet and lifestyle with Ayurveda. His approach to Ayurveda exudes a certain ease, which many find enjoyable and insightful. John also directs Joyful Belly's
School of Ayurveda
, which specializes in digestive tract pathology & Ayurvedic nutrition. John and his wife Natalie recently published
Explore Your Hunger: A Guide to Hunger, Appetite & Food
.
John's interest in Ayurveda and digestive tract pathology was inspired by a complex digestive disorder acquired from years of international travel, including his public service work in South Asia. John's commitment to the detailed study of digestive disorders reflects his zeal to get down to the roots of the problem. His hope and belief in the capacity of each & every client to improve their quality of life is nothing short of a personal passion. John's creativity in the kitchen and delight in cooking for others comes from his family oriented upbringing. In addition to his certification in Ayurveda, John holds a bachelor's degree in mathematics from Harvard University.
John enjoys sharing Ayurveda within the context of his Catholic roots, and finds Ayurveda gives him an opportunity to participate in the healing mission of the Church. Jesus expressed God's love by feeding and healing the sick. That kindness is the fundamental ministry of Ayurveda as well.