ASHOKARISHTA - MENSTRUAL TONIC HERBAL WINE
Relief from heavy menstrual bleeding, painful periods, menstrual cramping, and other gynecological complaints.
How Does This Ayurvedic Herb Supplement Improve Wellness?
CLINICAL AYURVEDIC REVIEW
Ashokarishta is a uterine tonic that offers relief from gynecological conditions. It treats symptoms such as heavy menstrual bleeding, painful periods, menstrual cramping, and other gynecological complaints.
Ayurvedic liquid tonics are liquid preparations containing fermented herbs. The tonics are subjected to fermentation for an allotted period with all its specific ingredients mixed with certain quantity of unboiled water.
Because they are liquid, they absorb much faster into the body and have a faster acting effect. Jaggery or honey is added to taste to complete the formula. There is small amount of naturally occurring alcohol in each formula.




Ingredients


Aloe vera, Ashoka (saraca indica), honey, iron powder, Ginger (zingiber officinale), Long pepper (piper longum), Clove (eugenia caryophyllus), cinnamomum casia, Tej patta (cinnamom tamala), Cardamom (elettari cardomomum), mesua ferrea, Chitrak (plumbago zeylanica), Long pepper (piper longam), Vidanga (embelia ribes), saindapus officinalis, Chavika (piper chaba), Juniper (juniperus communis), Coriander (coriandrum sativum), Kutki (picrohiza kurroa), Nagaramustaka (cyperus scariosus), Haritaki (terminalia chebula), Bibitaki (terminalia belerica), Amalaki (emblica officinalis), Rasna (vandas roxburghii), Devdaru (cedrus deodora), Turmeric (curcuma longa), Daruharidra (berberis aristata), clematis triloba, Yastimadhu (glycryrrhiea glabra), croton polyandrum, iris germanica, Atibala (abutilon indicum), Gokshura (tribulus terrestris), Shankpushpi (foeniculum vulgare), balanites inguai, Akarakarabha (anacycus pryrethrum), blepharis edulis, Purnarnava (boerhaavia diffusa), symploco racemosa, cassia angustifolia, Dhuara (woodfordia fruitocasa), 1 - 2% self generated alcohol




Note: Do not take during pregnancy.
SUGGESTED USE
5 - 10 ml, once or twice a day, after food or as directed by your practitioner.
AYURVEDIC MEDICINAL BIOCHARACTERISTICS
What is the biocharacteristic theory of medicine?
INCREASES

Increases These Biocharacteristics (Gunas)

Functional Ayurveda helps you assess imbalances through 20 main

biocharacteristics (gunas)

. Aggravating these characteristics weakens your body and causes imbalance. By knowing which characteristics are habitually imbalanced in your body, you will be able to identify and correct imbalances before you get sick. Every characteristic has an opposite which balances it (i.e. hot balances cold). You restore balance by favoring diet and lifestyle choices that increase the opposite characteristic.

CLEAR

ABOUT CLEAR BIOCHARACTERISTIC

Clear refers to anything that cleanses or flushes out wastes, or that digests ama.

COLD

ABOUT COLD BIOCHARACTERISTIC

Cold refers to anything that reduces body temperature, metabolism, and blood flow.

EASY

ABOUT EASY BIOCHARACTERISTIC

Easy refers to anything easy to digest, or digests quickly.

TASTES

The 6 Tastes

Taste is used to sense the most basic properties and effects of food. Each taste has a specific medicinal effect on your body. Cravings for food with certain tastes indicate your body is craving specific medicinal results from food. Taste is experienced on the tongue and represents your body's reaction to foods. Sweet taste causes physical satisfaction and attraction whereas bitter taste causes discomfort and aversion. Kapha should use less sweet taste while Vata and Pitta would benefit from using more sweet taste. One of the first signs of illness is that your taste and appetite for food changes. The six tastes are sweet, sour, salty, pungent, bitter, and astringent. Do you crave foods with any of the tastes below?

PUNGENT

ABOUT PUNGENT BIOCHARACTERISTIC

Pungency is characterized by irritation, or sharp, spicy foods that irritate the mouth such as black pepper.

SOUR

ABOUT SOUR BIOCHARACTERISTIC

Sour refers to anything fermented or acidic.

SWEET

ABOUT SWEET BIOCHARACTERISTIC

Sweet refers to anything builds tissue, including macronutrients such as carbohydrates, proteins and fats.

DOSHAS

The Three Doshas / Body Types

According to the

biocharacteristic theory of medicine

, people tend to get sick, over and over again, due to habitual causes and imbalances that are unique to the person. Your body type summarizes this tendency, showing you the 'type' of conditions and imbalances that frequently challenge your health & wellness. Using body type, you can also identify remedies likely to improve your strength and resiliency. Your body type identifies physical and mental characteristics as well as your personal strengths and weaknesses. The calculation of your body type is based on your medical history.

The 3 functional body types (doshas), are Catabolic (Vata), Metabolic (Pitta), and Anabolic (Kapha). Catabolic individuals tend to break down body mass into energy. Metabolic individuals tend to burn or use energy. Anabolic individuals tend to store energy as body mass. Catabolic people tend to be easily stimulated, hyperactive, underweight and dry. Metabolic people tend to be rosy-cheeked, easily irritated, focused, driven, and easily inflamed. Anabolic people are heavy, stable and grounded, but if they store too much energy, they could gain weight easily and have congestion.

HAS THE FOLLOWING

Moves Energy:


Downward

DOWNWARD

Downward-moving (Adho Gati Marga) substances move food downward in the GI tract, settle the nervous system, and relax muscles.


Tissue (dhatu):


Red Blood

RED-BLOOD

Red blood (Rakta Dhatu) includes red blood cells and blood vessels.

,

Reproductive

REPRODUCTIVE

Reproductive tissue (Shukra/Artava Dhatu) includes male and female reproductive organs.


Affinity:
Reproductive Health, Womens Health
MEDICINAL PROPERTIES

Experiences are Personal
Experiences vary according to the person and constitution. Individual results may vary. The list of herbal-actions below has not be approved by the FDA and should not be used to treat a medical condition.
Here are the herbal actions of Ashokarishta - Menstrual Tonic: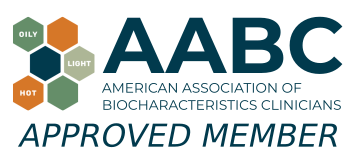 Joyful Belly is a recognized school of biocharacteristics medicine.
Compare Ashokarishta - Menstrual Tonic with these Foods
Compare the following foods with Ashokarishta - Menstrual Tonic:
Compare Ashokarishta - Menstrual Tonic with these Herb Supplements
Compare the following herb supplements with Ashokarishta - Menstrual Tonic:
TRADITIONALLY INDICATED FOR THESE SYMPTOMS
Ashokarishta - Menstrual Tonic may be beneficial for these symptoms. The suitability of any herb supplement for a condition is highly dependent on the individual. Please see your doctor before using this herb supplement to treat a medical condition.
WHAT'S NEXT?
Reviews for Ashokarishta - Menstrual Tonic
Sign in to rate this remedy