ASHWAGANDHA ARISHTA HERBAL WINE
A calming formula used to relieve stress & anxiety, encourage sleep, and improve strength, libido and male sexual performance. It contains tonics like ashwagandha, and blood cleansers.
Table of Contents
How Does This Ayurvedic Herb Supplement Improve Wellness?
CLINICAL AYURVEDIC REVIEW
Tonic Herbs in Ashwagandha Arishta
Ashwagandha (Withania somnifera), Vidari (Pueraria tuberosa), Licorice Root (Yassthimadhu), Sariva (Indian sarsaparilla - Hemidesmus indicus)
Blood Cleansing Herbs in Ashwagandha Arishta
Manjishta (Rubia cordifolia) , Turmeric, Daruharidra (Berberis aristata), Arjuna (Terminalia arjuna), Sandalwood (Santalum album), Rakta Candana (Pterocarpus santalinus), Dhataki (Woodfordia fruticosa - powerful astringent)
Laxative Herbs in Ashwagandha Arishta
Haritaki (Terminalia chebula), Trivrit (Ipomoea turpethum)
Pungent & Aromatic Herbs in Ashwagandha Arishta
Musta (Cyperus rotundus), Vacha (Acorus calamus), Chitraka (Plumbago zeylanica), Shunti - Ginger, Black Pepper (Maricha), Pippali / Long pepper, Cinnamon, Cardamom
Other Ingredients
Prakshepa, Mushali (Chlorophytum tuberosum), Rasna (Pluchea lanceolata), Krishna Sariva (Cryptolepis buchanani), Priyangu ( Callicarpa macrophylla), Nagakeshara (Mesua ferrea)
SUGGESTED USE
Please follow label or as directed by your practitioner.
Biocharacteristics of Ashwagandha Arishta
See a complete list of all biocharacteristics.
DOSHAS

The Three Doshas / Body Types

According to the

biocharacteristic theory of medicine

, people tend to get sick, over and over again, due to habitual causes and imbalances that are unique to the person. Your body type summarizes this tendency, showing you the 'type' of conditions and imbalances that frequently challenge your health & wellness. Using body type, you can also identify remedies likely to improve your strength and resiliency. Your body type identifies physical and mental characteristics as well as your personal strengths and weaknesses. The calculation of your body type is based on your medical history.

The 3 functional body types (doshas), are Catabolic (Vata), Metabolic (Pitta), and Anabolic (Kapha). Catabolic individuals tend to break down body mass into energy. They are easily stimulated, hyperactive, underweight and dry. Metabolic individuals tend to burn or use energy. They tend to be rosy-cheeked, easily irritated, focused, driven, and easily inflamed. Anabolic individuals tend to store energy as body mass. If they store too much energy, they could gain weight easily and have congestion. Anabolic people tend to be stable and grounded.

Medicinal Benefits, Uses & Herbal Actions of Ashwagandha Arishta

Experiences are Personal

Experiences vary according to the person and constitution. Individual results may vary. The list of herbal-actions below has not be approved by the FDA and should not be used to treat a medical condition.
Foods with a Similar Nature to Ashwagandha Arishta
Herb Supplements with a Similar Nature to Ashwagandha Arishta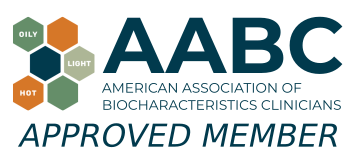 Joyful Belly is a recognized school of biocharacteristics medicine.
TRADITIONALLY INDICATED FOR THESE SYMPTOMS
Ashwagandha Arishta may be beneficial for these symptoms. The suitability of any herb supplement for a condition is highly dependent on the individual. Please see your doctor before using this herb supplement to treat a medical condition.
Reviews for Ashwagandha Arishta
Sign in to rate this remedy