ASHWAGANDHA/BALA OIL HERBAL OIL
Ashwagandha Bala Oil strengthens weak muscles, improves strength, and encourages tone. Relieves muscle pain due to weakness. Enjoy this nourishing formula as part of your daily routine.
How Can This Ayurvedic Herb Supplement Make You Feel Great?
AYURVEDIC ANALYSIS
Organic Ashwagandha/Bala Oil
4 fl oz (118 ml)


Supports strength and energy

Promotes healthy muscle mass

Good for young, elderly, and debilitated

Supports an active, athletic lifestyle

This vata pacifying oil can be used to nourish and strengthen the muscles. Useful for athletes, those weakened by debility due to old age or illness, and for those with an active lifestyle requiring strength, this oil brings together two Ayurvedic herbs known for their ability to support muscle mass and energy: ashwagandha and bala. The name "ashwagandha" gives reference to the strength of a horse and is known to rejuvenate both the muscular and nervous systems. "Bala" literally means "strength," inferring the herb's potential to build muscle mass and provide energy. Combined in a base of organic sesame oil, these Ayurvedic herbs are a highly rejuvenative duo. This oil can benefit the young and the elderly, groups in which muscle tone is either developing or wasting away and could use support.
Ashwagandha/Bala Oil can be incorporated into any therapeutic massage where muscle or fascia may be damaged, debilitated, or in need of restoration.
Ingredients:
Sesame oil**, Ashwagandha root (Withania somnifera)**, Bala root (Sida cordifolia)**.
**Certified organic
SUGGESTED USE
Please follow label or as directed by your practitioner.
How should I use my massage oil?
Follow these guidelines
AYURVEDIC MEDICINAL BIOCHARACTERISTICS
What is the biocharacteristic theory of medicine?
INCREASES

Increases These Biocharacteristics (Gunas)

Functional Ayurveda helps you assess imbalances through 20 main

biocharacteristics (gunas)

. Aggravating these characteristics weakens your body and causes imbalance. By knowing which characteristics are habitually imbalanced in your body, you will be able to identify and correct imbalances before you get sick. Every characteristic has an opposite which balances it (i.e. hot balances cold). You restore balance by favoring diet and lifestyle choices that increase the opposite characteristic.

GOOEY

ABOUT GOOEY BIOCHARACTERISTIC

Gooey is identified by anything gelatinous (such as oatmeal), or by mucus congestion.

HEAVY

ABOUT HEAVY BIOCHARACTERISTIC

Heavy is identified by sedation, sluggishness, or increased weight.

OILY

ABOUT OILY BIOCHARACTERISTIC

In Ayurveda, oily refers to anything moistening. More specifically, oily refers to building substances that increases fat, or are themselves fatty. For example, sugar is Oily.

TASTES

The 6 Tastes

Taste is used to sense the most basic properties and effects of food. Each taste has a specific medicinal effect on your body. Cravings for food with certain tastes indicate your body is craving specific medicinal results from food. Taste is experienced on the tongue and represents your body's reaction to foods. Sweet taste causes physical satisfaction and attraction whereas bitter taste causes discomfort and aversion. Kapha should use less sweet taste while Vata and Pitta would benefit from using more sweet taste. One of the first signs of illness is that your taste and appetite for food changes. The six tastes are sweet, sour, salty, pungent, bitter, and astringent. Do you crave foods with any of the tastes below?

PUNGENT

ABOUT PUNGENT BIOCHARACTERISTIC

Pungency is characterized by irritation, or sharp, spicy foods that irritate the mouth such as black pepper.

SWEET

ABOUT SWEET BIOCHARACTERISTIC

Sweet refers to anything builds tissue, including macronutrients such as carbohydrates, proteins and fats.

DOSHAS

The Three Doshas / Body Types

According to the

biocharacteristic theory of medicine

, people tend to get sick, over and over again, due to habitual causes and imbalances that are unique to the person. Your body type summarizes this tendency, showing you the 'type' of conditions and imbalances that frequently challenge your health & wellness. Using body type, you can also identify remedies likely to improve your strength and resiliency. Your body type identifies physical and mental characteristics as well as your personal strengths and weaknesses. The calculation of your body type is based on your medical history.

The 3 functional body types (doshas), are Catabolic (Vata), Metabolic (Pitta), and Anabolic (Kapha). Catabolic individuals tend to break down body mass into energy. Metabolic individuals tend to burn or use energy. Anabolic individuals tend to store energy as body mass. Catabolic people tend to be easily stimulated, hyperactive, underweight and dry. Metabolic people tend to be rosy-cheeked, easily irritated, focused, driven, and easily inflamed. Anabolic people are heavy, stable and grounded, but if they store too much energy, they could gain weight easily and have congestion.

HAS THE FOLLOWING

Moves Energy:


Inward

INWARD

Inward moving substances promote introspection, self reflection, stillness, or slow the system down.


Tissue (dhatu):


Muscle

MUSCLE

Muscle tissue (Mamsa Dhatu) includes muscles and ligaments.


Affinity:
Energy Vitality, Male Health, Muscle Health
MEDICINAL PROPERTIES

Experiences are Personal
Experiences vary according to the person and constitution. Individual results may vary. The list of herbal-actions below has not be approved by the FDA and should not be used to treat a medical condition.
Here are the herbal actions of Ashwagandha/Bala Oil:
Builds Stamina
BUILDS-STAMINA
Promotes strength, endurance and resistance in the body. Rebuilds weak tissues after a time of depletion.
,
Tonic
TONIC
A tonic herb restores function through strengthening tissue. This can happen through a combination of nourishing the tissue, and invigorating tissue metabolism. The tonic should not be withering, as in caffeine.
Muscle Tonic
MUSCLE-TONIC
Herbs that strengthen and tone muscle tissue. Helpful for people recovering from long term illness and debility, or after a sprain.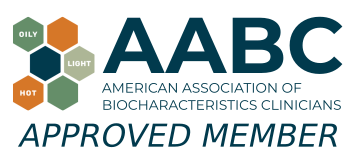 Joyful Belly is a recognized school of biocharacteristics medicine.
Compare Ashwagandha/Bala Oil with these Foods
Compare the following foods with Ashwagandha/Bala Oil:
Compare Ashwagandha/Bala Oil with these Herb Supplements
Compare the following herb supplements with Ashwagandha/Bala Oil:
TRADITIONALLY INDICATED FOR THESE SYMPTOMS
Ashwagandha/Bala Oil may be beneficial for these symptoms. The suitability of any herb supplement for a condition is highly dependent on the individual. Please see your doctor before using this herb supplement to treat a medical condition.
Reviews for Ashwagandha/Bala Oil





(5.00 out of 5 stars) 2 ratings
Sign in to rate this remedy
Absolutely lov??e ALL the MANY products PURCHASED from Joyful Belly -NEVER DISAPPOINTED. Customer service Top rated, Quick shipping. Plus Joyful Belly provides a wealth of information and tools we can use at no charge. Their website is invaluable and I have learned, am still learning from it. Thank you all at Joyful Belly for all you do. It's Soooo appreciated. LRush
-
Joy, Cumberland, WI





06-05-19
(
Reply
)
Thank you for taking the time to share your feedback Joy!
-
Kimberly Kubicke, Asbury park, NJ





06-06-19
(
Reply
)
Feedback
If you need help, have feedback, or have a question for Customer Service , contact us.
Would you like to tell us about a lower price?