How Can This Ayurvedic Product Make You Feel Great?
AYURVEDIC ANALYSIS


Rejuvenative for the mind and nervous system*

Supports proper function of the nervous system*

Promotes memory and concentration*

Calms and clears the mind*

Brahmi/Bacopa is an excellent rejuvenative for the mind and nervous system. It is one of two herbs commonly known as the legendary "Brahmi" of the ancient Ayurvedic texts (the other being Brahmi/Gotu Kola). In Vedic philosophy, Brahman is the name for the universal consciousness. Brahmi is a derivation of Brahman that literally means "energy of universal consciousness". A worthy name for an amazing herb that has been used for centuries to promote memory, intelligence and concentration. Bacopa supports the proper function of the brain and nerves, bringing balance to the nervous system while promoting clarity and awareness. It is also commonly used externally in a base of sesame oil as a special massage oil that calms and soothes the mind and nerves. *
SUGGESTED USE
Please follow label or as directed by your practitioner.
How should I take my herbs?
Follow these guidelines
AYURVEDIC MEDICINAL BIOCHARACTERISTICS
What is the biocharacteristic theory of medicine?
DOSHAS

The Three Doshas / Body Types

According to the

biocharacteristic theory of medicine

, people tend to get sick, over and over again, due to habitual causes and imbalances that are unique to the person. Your body type summarizes this tendency, showing you the 'type' of conditions and imbalances that frequently challenge your health & wellness. Using body type, you can also identify remedies likely to improve your strength and resiliency. Your body type identifies physical and mental characteristics as well as your personal strengths and weaknesses. The calculation of your body type is based on your medical history.

The 3 functional body types (doshas), are Catabolic (Vata), Metabolic (Pitta), and Anabolic (Kapha). Catabolic individuals tend to break down body mass into energy. Metabolic individuals tend to burn or use energy. Anabolic individuals tend to store energy as body mass. Catabolic people tend to be easily stimulated, hyperactive, underweight and dry. Metabolic people tend to be rosy-cheeked, easily irritated, focused, driven, and easily inflamed. Anabolic people are heavy, stable and grounded, but if they store too much energy, they could gain weight easily and have congestion.
MEDICINAL PROPERTIES

Experiences are Personal
Experiences vary according to the person and constitution. Individual results may vary. The list of herbal-actions below has not be approved by the FDA and should not be used to treat a medical condition.
Here are the herbal actions of Bacopa:
Brain Tonic
BRAIN-TONIC
An herb that strengthens the brain, thereby improves either mental function, stamina, or stability.
,
Nervine
NERVINE
Herbs that specifically go to the nervous system and brain. They can help with stress, memory, early alzheimer's, even chronic pain.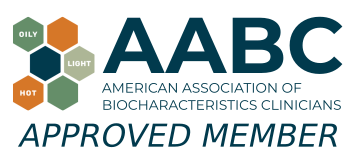 Joyful Belly is a recognized school of biocharacteristics medicine.
Compare Bacopa with these Foods
Compare the following foods with Bacopa:
Compare Bacopa with these Products
Compare the following products with Bacopa:
WHAT'S NEXT?
Feedback
If you need help, have feedback, or have a question for Customer Service , contact us.
Would you like to tell us about a lower price?