How Can This Ayurvedic Herb Supplement Make You Feel Great?
AYURVEDIC ANALYSIS
A natural source oil from certified organic Castor beans. A hard and shiny oil found in most cosmetics that acts as a barrier agent and protective medium against harsh conditions and extremes. Very soothing to the skin when included into cosmetic applications, and now organic.

Organic Castor Oil Profile

Botanical Name- Ricinus communis
Origin- India
Extraction- Expeller pressed/refined
Shelf life- 2 years recommended
Kosher Certified- No
Notes- Stores well under any condition but extreme heat will lessen the shelf life. Castor oil is soluble in alcohol. This particular Castor oil is for cosmetic use only, and is not to be ingested.


Specifications

Color- Light gold

Acid Value- 0.39

Peroxide Value- 1.55

Non-Saponifiables- 0.29%

Saponification Value-179.29

Iodine Value- 87.18

Hydroxyl Value- 161.31

Moisture- 0.12%

Specific Gravity (Density)- 0.9569

pH- 4.65


Fatty Acids

Oleic- 3.93%

Palmitic- 1.0%

Linoleic- 4.32%

Linolenic- 0.3%

Ricinoleic- 87.74%
SUGGESTED USE
Please follow label or as directed by your practitioner.
How should I use my massage oil?
Follow these guidelines
AYURVEDIC MEDICINAL BIOCHARACTERISTICS
What is the biocharacteristic theory of medicine?
INCREASES

Increases These Biocharacteristics (Gunas)

Functional Ayurveda helps you assess imbalances through 20 main

biocharacteristics (gunas)

. Aggravating these characteristics weakens your body and causes imbalance. By knowing which characteristics are habitually imbalanced in your body, you will be able to identify and correct imbalances before you get sick. Every characteristic has an opposite which balances it (i.e. hot balances cold). You restore balance by favoring diet and lifestyle choices that increase the opposite characteristic.

TASTES

The 6 Tastes

Taste is used to sense the most basic properties and effects of food. Each taste has a specific medicinal effect on your body. Cravings for food with certain tastes indicate your body is craving specific medicinal results from food. Taste is experienced on the tongue and represents your body's reaction to foods. Sweet taste causes physical satisfaction and attraction whereas bitter taste causes discomfort and aversion. Kapha should use less sweet taste while Vata and Pitta would benefit from using more sweet taste. One of the first signs of illness is that your taste and appetite for food changes. The six tastes are sweet, sour, salty, pungent, bitter, and astringent. Do you crave foods with any of the tastes below?

PUNGENT

ABOUT PUNGENT BIOCHARACTERISTIC

Pungency is characterized by irritation, or sharp, spicy foods that irritate the mouth such as black pepper.

DOSHAS

The Three Doshas / Body Types

According to the

biocharacteristic theory of medicine

, people tend to get sick, over and over again, due to habitual causes and imbalances that are unique to the person. Your body type summarizes this tendency, showing you the 'type' of conditions and imbalances that frequently challenge your health & wellness. Using body type, you can also identify remedies likely to improve your strength and resiliency. Your body type identifies physical and mental characteristics as well as your personal strengths and weaknesses. The calculation of your body type is based on your medical history.

The 3 functional body types (doshas), are Catabolic (Vata), Metabolic (Pitta), and Anabolic (Kapha). Catabolic individuals tend to break down body mass into energy. Metabolic individuals tend to burn or use energy. Anabolic individuals tend to store energy as body mass. Catabolic people tend to be easily stimulated, hyperactive, underweight and dry. Metabolic people tend to be rosy-cheeked, easily irritated, focused, driven, and easily inflamed. Anabolic people are heavy, stable and grounded, but if they store too much energy, they could gain weight easily and have congestion.

HAS THE FOLLOWING

Affinity:
Bowel Poop Elimination, Cleanse And Detox, Digestion
Family:
Euphorbiaceae
MEDICINAL PROPERTIES

Experiences are Personal
Experiences vary according to the person and constitution. Individual results may vary. The list of herbal-actions below has not be approved by the FDA and should not be used to treat a medical condition.
Here are the herbal actions of Castor Oil:
Purgative
PURGATIVE
Where general laxatives target the colon, purgatives are strong laxatives that target complete elimination of the small intestine. Use only sporadically as it can be habit forming.
Stimulant Laxative
STRONG STIMULANT-LAXATIVE Stimulant laxatives induce bowel movements by stimulating peristaltic movement (the contraction of smooth muscle in the intestines). They are effective when used on a short-term basis. On a long-term basis, they can create dependency. Aka irritant laxativ
,
General Laxative
GENERAL-LAXATIVE
Promotes a bowel movement. General laxative is an umbrella term that refers to several different types of laxatives...
Antiarthritic
ANTIARTHRITIC
Herbs that ease arthritic pain and promote joint health.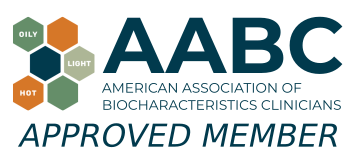 Joyful Belly is a recognized school of biocharacteristics medicine.
Compare Castor Oil with these Foods
Compare the following foods with Castor Oil:
Compare Castor Oil with these Herb Supplements
Compare the following herb supplements with Castor Oil:
TRADITIONALLY INDICATED FOR THESE SYMPTOMS
Castor Oil may be beneficial for these symptoms. The suitability of any herb supplement for a condition is highly dependent on the individual. Please see your doctor before using this herb supplement to treat a medical condition.
CONTRAINDICATED FOR THESE SYMPTOMS
Castor Oil may be harmful or contraindicated for these symptoms. Please see your doctor before using this herb supplement to treat a medical condition.
Feedback
If you need help, have feedback, or have a question for Customer Service , contact us.
Would you like to tell us about a lower price?