How Can This Ayurvedic Product Make You Feel Great?
AYURVEDIC ANALYSIS
Coconut Butter is a delightfully creamy whole food, made of pure, dried coconut flesh. This tasty tropical treat literally melts in your mouth. Warm it up to use as a spread. Or, add to smoothies, sauces & dressings, desserts, toppings & icings. It even works great in home-made ice cream. Its many names testify to the rich creaminess of coconut butter; it's also known as coconut cream, coconut oil butter and coconut body butter.
The coconut is a delight for the senses and the body, the very symbol of tropical paradise. This idyllic and fun tree nut restores your balance and harmony. Among oils it is light and sweet to cook with, soothing to the skin and nerves, nourishing while stimulating energy.


A Balm for Your Nerves
Are you overly nervous and strung out? Your nerves may be parched for fats. All nerves are coated in a fatty layer called the myelin sheath, which guides nerve impulses and insulates the neuron from hyperactivity. When the fatty layer is dried out or deficient, your nerves will be easily agitated and anxious, thirsting for a balm that can ease this overstimulation. A tablespoon of coconut butter restores tranquility, bringing the serenity of the tropics closer to home. With its unctuous silkiness and rich enticing aroma, coconut butter may be the ultimate 'neuron' comfort food, with a satisfaction that is 'marrow deep'.
A Boost For Your Energy
While most nourishing, oily foods depress metabolism, coconut butter is unusual in its ability to support the thyroid and improve metabolism. Coconut oil contains healthy fats and fatty acids that are quickly and easily absorbed, digested, metabolized and utilized by your body, ideal for nourishing the elderly and those debilitated from disease. Coconut's stimulating richness restores your vigor and vitality with a nutty aroma that gratifies the senses, a nourishing alternative to coffee that treats the root cause of exhaustion without the jitters of caffeine. Try supplementing your diet with coconut butter daily to boost your energy efficiently and effectively!
Strengthen Your Liver & Soften Your Emotions
Coconut butter has a luxuriant richness that feeds you and your liver. Ayurveda suggests that an agitated liver should be moistened with fats, and pleased by sweet, delightful aromas like rose petals and coconut. By nature an ambitious organ, the liver falls victim to intense, hot blooded emotions and pitta internal heat conditions. Coconut oil replenishes a liver deficient in fats, and has special cooling properties to soothe an overheated liver. Coconut oil protects the liver from damage done through alcohol. It is one of the best Pitta pacifying oils for Ayurvedic massage. Coconut oil cools and eases the tension accompanying liver overactivity, restoring grace and kindness. Your relationships will benefit from your new, more yielding & charitable disposition.
The Science Behind Coconut Fat
This vital oil, once shunned as being unhealthy because it is high in saturated fats, is now considered by many as a magical health food. The difference between coconut butter and other saturated fats is in the size of the fat molecules. Long chain fats are hard to digest, and pass directly into the lymphatic system. The fats in coconut are medium chain fatty acids (MFCA's). These MFCA's are quickly digested, even without the aid of pancreatic enzymes, and are transported via the hepatic portal vein to the liver. MFCA's never enter the lymphatic system or blood stream, so they don't clog arteries like their longer chained relatives. Instead, they are light, easy to digest, and quickly converted to energy. Coconut butter actually lowers cholesterol and boosts fat metabolism.
Overweight folks can use it to metabolize the fat they already have. Underweight people can use it to restore body fat. Athletes can use it for endurance and performance. Debilitated people can use it to build strength. Coconut butter also improves your body's ability to utilize blood sugar efficiently, which reduces the symptoms of hypoglycemia.
Supports Immunity
Coconut oil contains high levels of a fatty acid called lauric acid, an anti-viral substance. Coconut oil has also been shown in research studies to have anti-microbial qualities, which have an adverse effect on fungus, bacteria, and yeast. Coconut oil also appears to have a natural anti-inflammatory effect, which ultimately supports your immune system.
Please know that coconut butter arrives as a solid. You must heat it on a stovetop, bowl of hot water or a hot heating pad to release to buttery goodness!
SUGGESTED USE
1 tbsp with meals or as directed by your practitioner.
How should I take my herbs?
Follow these guidelines
AYURVEDIC MEDICINAL BIOCHARACTERISTICS
What is the biocharacteristic theory of medicine?
INCREASES

Increases These Biocharacteristics (Gunas)

Functional Ayurveda helps you assess imbalances through 20 main

biocharacteristics (gunas)

. Aggravating these characteristics weakens your body and causes imbalance. By knowing which characteristics are habitually imbalanced in your body, you will be able to identify and correct imbalances before you get sick. Every characteristic has an opposite which balances it (i.e. hot balances cold). You restore balance by favoring diet and lifestyle choices that increase the opposite characteristic.

COLD

ABOUT COLD BIOCHARACTERISTIC

Cold refers to anything that reduces body temperature, metabolism, and blood flow.

LIQUEFIED

ABOUT LIQUEFIED BIOCHARACTERISTIC

Substances that thin fluids (lower viscosity of blood plasma).

OILY

ABOUT OILY BIOCHARACTERISTIC

In Ayurveda, oily refers to anything moistening. More specifically, oily refers to building substances that increases fat, or are themselves fatty. For example, sugar is Oily.

TASTES

The 6 Tastes

Taste is used to sense the most basic properties and effects of food. Each taste has a specific medicinal effect on your body. Cravings for food with certain tastes indicate your body is craving specific medicinal results from food. Taste is experienced on the tongue and represents your body's reaction to foods. Sweet taste causes physical satisfaction and attraction whereas bitter taste causes discomfort and aversion. Kapha should use less sweet taste while Vata and Pitta would benefit from using more sweet taste. One of the first signs of illness is that your taste and appetite for food changes. The six tastes are sweet, sour, salty, pungent, bitter, and astringent. Do you crave foods with any of the tastes below?

SWEET

ABOUT SWEET BIOCHARACTERISTIC

Sweet refers to anything builds tissue, including macronutrients such as carbohydrates, proteins and fats.

DOSHAS

The Three Doshas / Body Types

According to the

biocharacteristic theory of medicine

, people tend to get sick, over and over again, due to habitual causes and imbalances that are unique to the person. Your body type summarizes this tendency, showing you the 'type' of conditions and imbalances that frequently challenge your health & wellness. Using body type, you can also identify remedies likely to improve your strength and resiliency. Your body type identifies physical and mental characteristics as well as your personal strengths and weaknesses. The calculation of your body type is based on your medical history.

The 3 functional body types (doshas), are Catabolic (Vata), Metabolic (Pitta), and Anabolic (Kapha). Catabolic individuals tend to break down body mass into energy. Metabolic individuals tend to burn or use energy. Anabolic individuals tend to store energy as body mass. Catabolic people tend to be easily stimulated, hyperactive, underweight and dry. Metabolic people tend to be rosy-cheeked, easily irritated, focused, driven, and easily inflamed. Anabolic people are heavy, stable and grounded, but if they store too much energy, they could gain weight easily and have congestion.

HAS THE FOLLOWING

Effect:

Tissue (dhatu):

Family:
Arecaceae
MEDICINAL PROPERTIES

Experiences are Personal
Experiences vary according to the person and constitution. Individual results may vary. The list of herbal-actions below has not be approved by the FDA and should not be used to treat a medical condition.
Here are the herbal actions of Coconut Butter: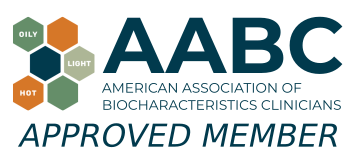 Joyful Belly is a recognized school of biocharacteristics medicine.
Compare Coconut Butter with these Foods
Compare the following foods with Coconut Butter:
Compare Coconut Butter with these Herbs & Supplements
Compare the following Herbs & Supplements with Coconut Butter:
TRADITIONALLY INDICATED FOR THESE SYMPTOMS
Coconut Butter may be beneficial for these symptoms. The suitability of any product for a condition is highly dependent on the individual. Please see your doctor before using this product to treat a medical condition.
WHAT'S NEXT?
Reviews for Coconut Butter
Sign in to rate this remedy
Does eating coconut have the same benefits?
-
Nan, South huntington, NY
07-03-14
(
Reply
)
Feedback
If you need help, have feedback, or have a question for Customer Service , contact us.
Would you like to tell us about a lower price?