CUMIN, CORIANDER, FENNEL TEA HERBAL WHOLE
A famous detox tea and digestive blend to detoxify your blood and lose weight. You will feel light and vibrant as you reduce puffiness and improve your metabolism. CCF tea is typically drunk throughout the day in a hot thermos.
Table of Contents
How Does This Ayurvedic Herb Supplement Improve Wellness?
CLINICAL AYURVEDIC REVIEW
Cumin, Coriander and Fennel Tea is one of Ayurveda's most famous formulas for detoxification and burning up excess water weight. The revitalizing yet mild blend gets right to the point, helping to warm up your circulation and clean your lymphatic system. Its flushing action simultaneously cleanses the urinary tract and reduces water retention.
Nicknamed CCF tea, this blend stokes metabolism and the digestive fire, restoring vitality where winter sluggishness abounds. It's mild bitterness revs up the spring detoxification process and purifies the blood. CCF tea restores tone and tightness to swollen spring tissues. It is a soothing formula that reduces agitation and inflammation. It restores a calm clarity and spaciousness to a tense mind.


For best results, place 1 tsp of CCF in a tea ball in your favorite mug. Pour boiling water over the tea and let sit for 3-4 minutes. Drink with every meal for at least two weeks.
SUGGESTED USE
Brew 1tsp for 3-4 minutes in 8oz hot water. Use 2-3x a day or as directed by your practitioner.
How should I take my herbs?
Follow these guidelines
Contains: Whole Cumin Seed, Coriander Seed, Fennel Whole Seed
Biocharacteristics of Cumin, Coriander, Fennel Tea
See a complete list of all biocharacteristics.
INCREASES

Increases These Biocharacteristics (Gunas)

Functional Ayurveda helps you assess imbalances through 20 main

biocharacteristics (gunas)

. Aggravating these characteristics weakens your body and causes imbalance. By knowing which characteristics are habitually imbalanced in your body, you will be able to identify and correct imbalances before you get sick. Every characteristic has an opposite which balances it (i.e. hot balances cold). You restore balance by favoring diet and lifestyle choices that increase the opposite characteristic.

CLEAR

ABOUT CLEAR BIOCHARACTERISTIC

Clear refers to anything that cleanses or flushes out wastes, or that digests ama.

LIGHT

ABOUT LIGHT BIOCHARACTERISTIC

Lightness is identified by reduced weight.

TASTES

The 6 Tastes

Taste is used to sense the most basic properties and effects of food. Each taste has a specific medicinal effect on your body. Cravings for food with certain tastes indicate your body is craving specific medicinal results from food. Taste is experienced on the tongue and represents your body's reaction to foods. Sweet taste causes physical satisfaction and attraction whereas bitter taste causes discomfort and aversion. Kapha should use less sweet taste while Vata and Pitta would benefit from using more sweet taste. One of the first signs of illness is that your taste and appetite for food changes. The six tastes are sweet, sour, salty, pungent, bitter, and astringent. Do you crave foods with any of the tastes below?

PUNGENT

ABOUT PUNGENT BIOCHARACTERISTIC

Pungency is characterized by irritation, or sharp, spicy foods that irritate the mouth such as black pepper.

DOSHAS

The Three Doshas / Body Types

According to the

biocharacteristic theory of medicine

, people tend to get sick, over and over again, due to habitual causes and imbalances that are unique to the person. Your body type summarizes this tendency, showing you the 'type' of conditions and imbalances that frequently challenge your health & wellness. Using body type, you can also identify remedies likely to improve your strength and resiliency. Your body type identifies physical and mental characteristics as well as your personal strengths and weaknesses. The calculation of your body type is based on your medical history.

The 3 functional body types (doshas), are Catabolic (Vata), Metabolic (Pitta), and Anabolic (Kapha). Catabolic individuals tend to break down body mass into energy. They are easily stimulated, hyperactive, underweight and dry. Metabolic individuals tend to burn or use energy. They tend to be rosy-cheeked, easily irritated, focused, driven, and easily inflamed. Anabolic individuals tend to store energy as body mass. If they store too much energy, they could gain weight easily and have congestion. Anabolic people tend to be stable and grounded.

HAS THE FOLLOWING

Affinity:
Digestion

Medicinal Benefits, Uses & Herbal Actions of Cumin, Coriander, Fennel Tea

Experiences are Personal

Experiences vary according to the person and constitution. Individual results may vary. The list of herbal-actions below has not be approved by the FDA and should not be used to treat a medical condition.
Foods with a Similar Nature to Cumin, Coriander, Fennel Tea
Herb Supplements with a Similar Nature to Cumin, Coriander, Fennel Tea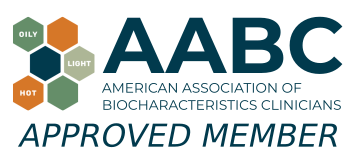 Joyful Belly is a recognized school of biocharacteristics medicine.
TRADITIONALLY INDICATED FOR THESE SYMPTOMS
Cumin, Coriander, Fennel Tea may be beneficial for these symptoms. The suitability of any herb supplement for a condition is highly dependent on the individual. Please see your doctor before using this herb supplement to treat a medical condition.

WHAT'S NEXT?
Reviews for Cumin, Coriander, Fennel Tea





(5.00 out of 5 stars) 6 ratings
Sign in to rate this remedy
You may brew hot and drink as an iced tea.
It does what it's supposed to do. Tasty.
-
Cheryl L. Van Horn, Des moines, IA





04-29-14
(
Reply
)
Very tasty and curbs snacking. I feel very healthy when I drink this tea. It is light and nourishing. It is my go-to when I feel out of balance. It is definitely a diuretic, but in a good way!
-
Lynn Wolfbrandt, Troy, MI





08-28-14
(
Reply
)
I just love the tea!! I received it so quickly in the mail also. Thank you!! It is very warming on these cold nights in Maine!
-
Amy Damboise, Howland, ME
02-02-15
(
Reply
)
I love this "tea." I used to have two cups of black tea in the morning, but have since replaced one of those with a cup of this tea. I find myself really looking forward to it. Is there a suggested usage limit (2 weeks; 2 months, etc)? Thank you!
-
Sidra Quinn, Portland, OR





02-06-15
(
Reply
)
There is no limit, but make sure to occasionally switch it out with another herbal tea just as you would any other herb. Glad you like it!
-
Heather Vaughan, CAy, RYT, Albuquerque, NM
02-06-15
(
Reply
)
Love this tea! I don't even like fennel but I don't mind it in the tea! It definitely does it's job of aiding the digestion process!
-
Allie Frantz, Elgin, IL





11-07-17
(
Reply
)
Best detox ever tea!! You will crave this tea!
-
Lisa, Elmira, NY





09-15-20
(
Reply
)
Hi Lisa, great to hear you're enjoying your CCF - such a great tri-doshic formula!
-
Katie Clinton, Ferndale, sligo, AL





09-16-20
(
Reply
)