How Can This Ayurvedic Product Make You Feel Great?
AYURVEDIC ANALYSIS
The astringent properties of Cypress make it an excellent choice in a blend for treating wounds. It's anti-spasmodic qualities can be used to calm asthma attacks or spasmodic coughing, as in whooping cough.
Scent Characteristics: Smoky and sweet.


Warning: Keep out of reach of children. Highly concentrated, dilute properly before use. Keep away from eyes & mucous membranes. Not for internal use. Not to be used during pregnancy or while nursing.


Note: This item is considered flammable for shipping purposes and can only be shipped via UPS Ground and UPS Standard to Canada.
SUGGESTED USE
Please follow label or as directed by your practitioner.
How should I take my essential oil?
Follow these guidelines
AYURVEDIC MEDICINAL BIOCHARACTERISTICS
What is the biocharacteristic theory of medicine?
INCREASES

Increases These Biocharacteristics (Gunas)

Functional Ayurveda helps you assess imbalances through 20 main

biocharacteristics (gunas)

. Aggravating these characteristics weakens your body and causes imbalance. By knowing which characteristics are habitually imbalanced in your body, you will be able to identify and correct imbalances before you get sick. Every characteristic has an opposite which balances it (i.e. hot balances cold). You restore balance by favoring diet and lifestyle choices that increase the opposite characteristic.

CLEAR

ABOUT CLEAR BIOCHARACTERISTIC

Clear refers to anything that cleanses or flushes out wastes, or that digests ama.

HEAVY

ABOUT HEAVY BIOCHARACTERISTIC

Heavy is identified by sedation, sluggishness, or increased weight.

MOBILE

ABOUT MOBILE BIOCHARACTERISTIC

Mobile refers to anything that stimulates the nervous system, muscles, or activity.

DOSHAS

The Three Doshas / Body Types

According to the

biocharacteristic theory of medicine

, people tend to get sick, over and over again, due to habitual causes and imbalances that are unique to the person. Your body type summarizes this tendency, showing you the 'type' of conditions and imbalances that frequently challenge your health & wellness. Using body type, you can also identify remedies likely to improve your strength and resiliency. Your body type identifies physical and mental characteristics as well as your personal strengths and weaknesses. The calculation of your body type is based on your medical history.

The 3 functional body types (doshas), are Catabolic (Vata), Metabolic (Pitta), and Anabolic (Kapha). Catabolic individuals tend to break down body mass into energy. Metabolic individuals tend to burn or use energy. Anabolic individuals tend to store energy as body mass. Catabolic people tend to be easily stimulated, hyperactive, underweight and dry. Metabolic people tend to be rosy-cheeked, easily irritated, focused, driven, and easily inflamed. Anabolic people are heavy, stable and grounded, but if they store too much energy, they could gain weight easily and have congestion.

HAS THE FOLLOWING

Effect:

Subtaste:

Moves Energy:

MEDICINAL PROPERTIES

Experiences are Personal
Experiences vary according to the person and constitution. Individual results may vary. The list of herbal-actions below has not be approved by the FDA and should not be used to treat a medical condition.
Here are the herbal actions of Cypress Essential Oil - 1/3 oz: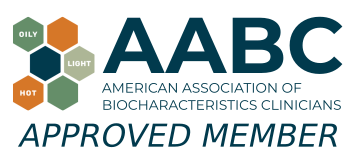 Joyful Belly is a recognized school of biocharacteristics medicine.
Compare Cypress Essential Oil - 1/3 oz with these Foods
Compare the following foods with Cypress Essential Oil - 1/3 oz:
Compare Cypress Essential Oil - 1/3 oz with these Herbs & Supplements
Compare the following Herbs & Supplements with Cypress Essential Oil - 1/3 oz:
Reviews for Cypress Essential Oil - 1/3 oz
Sign in to rate this remedy
Cypress Oil is a big help in anxiety. It gives the sensation that "this too shall pass." Mix a few drops of oil in water to make your own aromatic spray, and spray around you. Breathe in the calming aroma as a quick tool in states of anxiety and stress.
-
Heather Vaughan, CAy, RYT, Albuquerque, NM
11-24-14
(
Reply
)
Feedback
If you need help, have feedback, or have a question for Customer Service , contact us.
Would you like to tell us about a lower price?