DASHAMOOLA POWDER HERBAL POWDER (10 ROOT FORMULA )
Ayurveda's classic warming, relaxing tea. Dashamula calms your mind, tones your colon, and supports your bones. Commonly used in enemas as well.
DESCRIPTION
A traditional Ayurvedic formula for pacifying Vata and supporting proper function of the nervous system*
Calms the nerves and removes excess Vata from the system*
Strengthens and nourishes the body*
Supports healthy expectoration and proper function of the lungs*
Promotes healthy elimination of natural toxins*
Ayurvedic Energetics:
Rasa (taste): astringent, sweet
Virya (action): warming
Vipaka (post-digestive effect): pungent
Doshas (constitutions): Balancing for Vata and Kapha
Dashamula is a traditional Ayurvedic formula for removing excess Vata from the system. It is a nourishing muscle tonic that strengthens the body and calms the nerves. Dashamula promotes healthy expectoration and respiration while supporting the proper function of the lungs and nervous system. The formula is very grounding and helps direct the flow of Vata energy in the body downward. A decoction of the whole herbs is used as an enema to eliminate natural toxins from the GI tract and to balance Vata in the lower region of the body. Dashamula literally means 'ten roots' referring to the traditional ingredients of the formula. Five of the plants are large trees and many of the roots are difficult to obtain sustainably. When necessary, other parts of the plants are used as effective substitutes to help ensure the protection of the species for future generations
SUGGESTED USE
1/2tsp in warm water or milk 2x/day or as directed by your practitioner.
How should I take my herbs?
Follow these guidelines
This product contains loose herbal powder for the freshest and most potent results. An organic cotton tea bag will be provided with your order to strain your herbs for enjoyable drinking. Your order will contain about 60 servings, 1/2 teaspoon each.
TRADITIONALLY INDICATED FOR THESE SYMPTOMS
Dashamoola Powder may be beneficial for these symptoms. The suitability of any product for a condition is highly dependent on the individual. Please see your doctor before using this product to treat a medical condition.
AYURVEDIC MEDICINAL BIOCHARACTERISTICS
What is the biocharacteristic theory of medicine?
INCREASES

Increases These Biocharacteristics (Gunas)

Functional Ayurveda helps you assess imbalances through 20 main

biocharacteristics (gunas)

. Aggravating these characteristics weakens your body and causes imbalance. By knowing which characteristics are habitually imbalanced in your body, you will be able to identify and correct imbalances before you get sick. Every characteristic has an opposite which balances it (i.e. hot balances cold). You restore balance by favoring diet and lifestyle choices that increase the opposite characteristic.

DRY

ABOUT DRY BIOCHARACTERISTIC

Dry is identified by lack of moisture, lack of fat, or anything that causes diuresis.

HEAVY

ABOUT HEAVY BIOCHARACTERISTIC

Heavy is identified by sedation, sluggishness, or increased weight.

HOT

ABOUT HOT BIOCHARACTERISTIC

Hot is identified by increased body temperature, metabolism, or inflammation.

DOSHAS

The Three Doshas / Body Types

According to the

biocharacteristic theory of medicine

, people tend to get sick, over and over again, due to habitual causes and imbalances that are unique to the person. Your body type summarizes this tendency, showing you the 'type' of conditions and imbalances that frequently challenge your health & wellness. Using body type, you can also identify remedies likely to improve your strength and resiliency. Your body type identifies physical and mental characteristics as well as your personal strengths and weaknesses. The calculation of your body type is based on your medical history.

The 3 functional body types (doshas), are Catabolic (Vata), Metabolic (Pitta), and Anabolic (Kapha). Catabolic individuals tend to break down body mass into energy. Metabolic individuals tend to burn or use energy. Anabolic individuals tend to store energy as body mass. Catabolic people tend to be easily stimulated, hyperactive, underweight and dry. Metabolic people tend to be rosy-cheeked, easily irritated, focused, driven, and easily inflamed. Anabolic people are heavy, stable and grounded, but if they store too much energy, they could gain weight easily and have congestion.
MEDICINAL PROPERTIES
Experiences are Personal
Experiences vary according to the person and constitution. Individual results may vary. The list of herbal-actions below has not be approved by the FDA and should not be used to treat a medical condition.
Here are the herbal actions of Dashamoola Powder: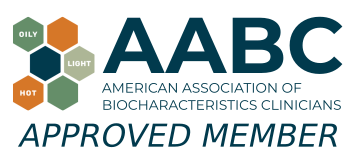 Joyful Belly is a recognized school of biocharacteristics medicine.
WHAT'S NEXT?
Reviews for Dashamoola Powder




(4.67 out of 5 stars) 3 reviews
Is this okay to take with the Liver and Lymph Cleanse Tea? Thanks!
The two herbs are not explicitly contraindicated with each other.
Awesome, thanks Kimberly!
It's very relaxing. I have chronic anxiety and dashamoola has helped me a lot. I drink 1/4 tea spoon in the morning with 8 oz of warm water and it works. Surprisingly, I noticed that it also helps me with constipation. Even if I already went to the bathroom, dashamoola helps me go again. This is my favorite product I have purchased from joyfulbelly.comBonny Lurth Orem , Utah
Feedback
If you need help, have feedback, or have a question for Customer Service , contact us.
Would you like to tell us about a lower price?