EXTERNAL BREATH (BAHYA PRANAYAMA)
A vigorous breathing exercise designed to stimulate energy, break up stagnation, and improve focus.
Table of Contents
How Does This Ayurvedic Home Remedy Improve Wellness?
CLINICAL AYURVEDIC REVIEW
Breathing exercises can help restore energy and vitality (prana). They
clear the respiratory tract, oxygenate the blood, strengthen metabolism, invigorate circulation, and cleanse the lymphatic system. Gentle breathing techniques relax the mind.
There are many types of breathing exercises. Some breathing techniques are gentle with few negative side effects, such as belly breathing. Others, such as breath retention, have potential to harm.
Read About Breathing Exercises
How to do External Breath (Bahya Pranayama)
Level: Intermediate
This technique is contraindicated in instances of: pregnancy, migraine, heart conditions, respiratory conditions, and high BP.
Inhale deeply through your nose. First, feel the diaphragm move down, allowing the lungs to expand and forcing the abdomen out; then feel your chest expand with your collar bones rising last.
Exhale forcefully. Use your stomach and diaphragm to push the air from your body. "Forced" exhalation means that the contraction of your stomach muscles helps push the air out of your body. It does not mean that the exhalation should be uncomfortable for you in any way.
Touch your chin to your chest and suck in your stomach completely. The goal is to leave a hollow below your ribcage, making it look like the front muscle wall of your abdomen is pressed against the back. Hold this position -- and your breath -- for as long as is comfortable.
Lift your chin and breathe in slowly. Allow your lungs to completely fill with air.
Repeat 3 to 5 times.
SUGGESTED USE
Please follow label or as directed by your practitioner.
Biocharacteristics of External Breath (Bahya Pranayama)
See a complete list of all biocharacteristics.
INCREASES

Increases These Biocharacteristics (Gunas)

Functional Ayurveda helps you assess imbalances through 20 main

biocharacteristics (gunas)

. Aggravating these characteristics weakens your body and causes imbalance. By knowing which characteristics are habitually imbalanced in your body, you will be able to identify and correct imbalances before you get sick. Every characteristic has an opposite which balances it (i.e. hot balances cold). You restore balance by favoring diet and lifestyle choices that increase the opposite characteristic.

CLEAR

ABOUT CLEAR BIOCHARACTERISTIC

Clear refers to anything that cleanses or flushes out wastes, or that digests ama.

LIGHT

ABOUT LIGHT BIOCHARACTERISTIC

Lightness is identified by reduced weight.

LIQUEFIED

ABOUT LIQUEFIED BIOCHARACTERISTIC

Substances that thin fluids (lower viscosity of blood plasma). These may include blood thinners or mucolytic herbs.

DOSHAS

The Three Doshas / Body Types

According to the

biocharacteristic theory of medicine

, people tend to get sick, over and over again, due to habitual causes and imbalances that are unique to the person. Your body type summarizes this tendency, showing you the 'type' of conditions and imbalances that frequently challenge your health & wellness. Using body type, you can also identify remedies likely to improve your strength and resiliency. Your body type identifies physical and mental characteristics as well as your personal strengths and weaknesses. The calculation of your body type is based on your medical history.

The 3 functional body types (doshas), are Catabolic (Vata), Metabolic (Pitta), and Anabolic (Kapha). Catabolic individuals tend to break down body mass into energy. They are easily stimulated, hyperactive, underweight and dry. Metabolic individuals tend to burn or use energy. They tend to be rosy-cheeked, easily irritated, focused, driven, and easily inflamed. Anabolic individuals tend to store energy as body mass. If they store too much energy, they could gain weight easily and have congestion. Anabolic people tend to be stable and grounded.

HAS THE FOLLOWING

Moves Energy:


Outward

OUTWARD

Outward-moving substances stimulate circulation, push heat towards the skin, or are stimulating.

,

Upward

UPWARD

Upward-moving substances (Urdvha Gati Marga) include anything stimulating or activating, or that move upward in the body.


Affinity:
Digestion, Energy Vitality, Heart Circulation Blood

Medicinal Benefits, Uses & Herbal Actions of External Breath (Bahya Pranayama)

Experiences are Personal

Experiences vary according to the person and constitution. Individual results may vary. The list of herbal-actions below has not be approved by the FDA and should not be used to treat a medical condition.
Compare External Breath (Bahya Pranayama) with these Foods
Compare External Breath (Bahya Pranayama) with these Herb Supplements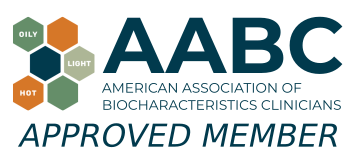 Joyful Belly is a recognized school of biocharacteristics medicine.
TRADITIONALLY INDICATED FOR THESE SYMPTOMS
External Breath (Bahya Pranayama) may be beneficial for these symptoms. The suitability of any herb supplement for a condition is highly dependent on the individual. Please see your doctor before using this herb supplement to treat a medical condition.
CONTRAINDICATED FOR THESE SYMPTOMS
External Breath (Bahya Pranayama) may be harmful or contraindicated for these symptoms. Please see your doctor before using this herb supplement to treat a medical condition.
Reviews for External Breath (Bahya Pranayama)
Sign in to rate this remedy