LAVENDER ESSENTIAL OIL - 1/3 OZ ESSENTIAL OIL (LAVANDULA OFFICINALIS)
100% organic and pure. Penetrating, herbaceous, sweet, floral. 1/3 oz.
DESCRIPTION
Lavender Essential Oil.
Probably the most versatile oil, Lavender is an excellent oil for burns, muscular problems, anxiety and sleep disorders. This oil is also excellent for use on insect bites or other skin irritations and is one of the few that is safe to use undiluted on the skin.
Scent Characteristics: Penetrating, herbaceous, sweet, floral, clean fragrance that blends exceptionally well.
SUGGESTED USE
Please follow label or as directed by your practitioner.
How should I take my essential oil?
Follow these guidelines
TRADITIONALLY INDICATED FOR THESE SYMPTOMS
Lavender Essential Oil - 1/3 oz may be beneficial for these symptoms. The suitability of any product for a condition is highly dependent on the individual. Please see your doctor before using this product to treat a medical condition.
AYURVEDIC MEDICINAL BIOCHARACTERISTICS
What is the biocharacteristic theory of medicine?
INCREASES

Increases These Biocharacteristics (Gunas)

Functional Ayurveda helps you assess imbalances through 20 main

biocharacteristics (gunas)

. Aggravating these characteristics weakens your body and causes imbalance. By knowing which characteristics are habitually imbalanced in your body, you will be able to identify and correct imbalances before you get sick. Every characteristic has an opposite which balances it (i.e. hot balances cold). You restore balance by favoring diet and lifestyle choices that increase the opposite characteristic.

EASY

ABOUT EASY BIOCHARACTERISTIC

Easy refers to anything easy to digest, or digests quickly.

HEAVY

ABOUT HEAVY BIOCHARACTERISTIC

Heavy is identified by sedation, sluggishness, or increased weight.

DOSHAS

The Three Doshas / Body Types

According to the

biocharacteristic theory of medicine

, people tend to get sick, over and over again, due to habitual causes and imbalances that are unique to the person. Your body type summarizes this tendency, showing you the 'type' of conditions and imbalances that frequently challenge your health & wellness. Using body type, you can also identify remedies likely to improve your strength and resiliency. Your body type identifies physical and mental characteristics as well as your personal strengths and weaknesses. The calculation of your body type is based on your medical history.

The 3 functional body types (doshas), are Catabolic (Vata), Metabolic (Pitta), and Anabolic (Kapha). Catabolic individuals tend to break down body mass into energy. Metabolic individuals tend to burn or use energy. Anabolic individuals tend to store energy as body mass. Catabolic people tend to be easily stimulated, hyperactive, underweight and dry. Metabolic people tend to be rosy-cheeked, easily irritated, focused, driven, and easily inflamed. Anabolic people are heavy, stable and grounded, but if they store too much energy, they could gain weight easily and have congestion.

HAS THE FOLLOWING

EFFECT

TYPE
Flowers, Oils
ELEMENT

SUBTASTE

COLOR
Blue Purple
NOURISHES

MOVES ENERGY

MEDICINAL PROPERTIES
Experiences are Personal
Experiences vary according to the person and constitution. Individual results may vary. The list of herbal-actions below has not be approved by the FDA and should not be used to treat a medical condition.
Here are the herbal actions of Lavender Essential Oil - 1/3 oz:
Muscle-Health:
Muscle relaxant
MUSCLE-RELAXANT
Herbs that relax muscles. Helpful for chronic pain or tension as well as healing from physical trauma.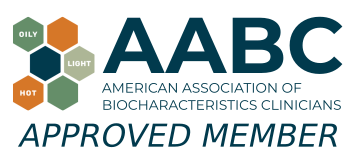 Joyful Belly is a recognized school of biocharacteristics medicine.
WHAT'S NEXT?
Reviews for Lavender Essential Oil - 1/3 oz
i dont understand why lavender is not for vata, when its calming
-
Peony Maeda, Eugene, OR
10-06-15
(
Reply
)
Feedback
If you need help, have feedback, or have a question for Customer Service , contact us.
Would you like to tell us about a lower price?