MAHASUDARSHAN HERBAL POWDER (AYURVEDIC FORMULA )
A bitter, diaphoretic formula used to reduce fever, body pain due to fever, and for proper function of the liver and spleen. Restores a healthy flow to the skin.
Table of Contents
How Does This Ayurvedic Herb Supplement Improve Wellness?
CLINICAL AYURVEDIC REVIEW
A bitter, diaphoretic formula used to reduce fever, body pain due to fever, and for proper function of the liver and spleen.
Mahasudarshan's cleansing, circulatory stimulating, and bitter properties restore a healthy flow to the skin. The name mahasudarshan translates to a great-good-appearance. Maha means great. Su means good. And Darshan means appearance.
Although mahasudrashan has a neutral temperature, it strongly reduces high fever due to bitter principle (which reduces Pitta) and diaphoresis (which releases heat). Ideal for wind heat and wind cold conditions.
The main ingredient is kirata tikta (Swertia Chirata). Other ingredients include strong bitters, diaphoretics, aromatics, muscle relaxants and detoxicants.
Recipe for Mahasudarshan
Bitter / Liver Herbs

Kiratatikta - Swertia Chirata
Giloy (Guduchi) - Tinospora Cordifolia
Kutaja- Holarrhena Antidysenterica (Pubescens)
Indrayava - Holarrhena Antidysenterica Seeds
Kutki - Picrorhiza Kurroa
Neem - Azadirachta Indica Inner Bark
Daruharidra - Berberis Aristata
Trayamana (Himalayan Gentian) - Gentiana Kurroo
Turmeric - Curcuma Longa

Pungents

Ativisha - Aconitum Heterophyllum
Kantakari or Chhoti Kateri (Thorny Nightshade) - Solanum Surattense
Brihati (Indian Nightshade) - Solanum Indicum
Chavya (Java Long Pepper) - Piper Chaba
Cloves - Syzygium Aromaticum
Dalchini (Cinnamon) - Cinnamomum Zeylanicum
Devdaru (Deodar Cedar or Himalayan Cedar) - Cedrus Deodara
Nutmeg - Myristica fragrans
Musta (Nut Grass) - Cyperus Rotundus
Trikatu - Black Pepper - Piper Nigrum, Ginger - Zingiber Officinale, Pippali - Piper Longum
Ajwain (Carom Seeds) - Trachyspermum Ammi
Pippali Roots - Piper Longum
Tejpata (Indian Bay Leaf) - Cinnamomum Tamala
Vacha
Vidanga - Embelia Ribes
Sahjan Seeds - Moringa Oleifera
Chitrak- Plumbago Zeylanica

Cold

Chandan (White Sandalwood) - Santalum Album
Padmaka (Sour Cherry) - Prunus Cerasoides
Pushkarmool (Elecampane) - Inula Racemosa
Kakoli (White Himalayan Lily) - Lilium Polyphyllum
Safed Kamal (White Lotus) - Nymphaea Lotus
Vanshlochan (Tabasheer) - Bamboo Manna

Nourishing

Bala (Country Mallow) - Sida Cordifolia
Ushira or Khas (Vetiver) - Vetiveria Zizanioides
Licorice - Glycyrrhiza Glabra

Laxative

Triphala - Amalaki - Emblica Officinalis, Bibhitaki - Terminalia Bellirica, Haritaki (Chebulic Myrobalan) - Terminalia Chebula

Other

Bharangi - Clerodendrum Serratum
Duralabha - Fagonia Cretica
Fitkari Ka Fula
Jivaka (Jeevaka) - Malaxis Acuminata
Kachur (Zedoary) - Curcuma Zedoaria
Murcha (Mor Bel)
Netrabala (Sugandha Bala) - Pavonia Odorata
Patol (Pointed Gourd Leaves) - Trichosanthes Dioica
Pitpapra (Shahtra) - Fumaria Indica
Prishnaparni (Indian Uraria) - Uraria Picta
Rishbhak - Malaxis Muscifera
Shalaparni - Desmodium Gangeticum
Tagara - Valeriana Wallichii
Talispatra - Abies Webbiana
Sudarshan is similar to mahasudarshan but mahasudarshan has a greater number of ingredients
SUGGESTED USE
Please follow label or as directed by your practitioner.
How should I take my herbs?
Follow these guidelines
Biocharacteristics of Mahasudarshan
See a complete list of all biocharacteristics.
INCREASES

Increases These Biocharacteristics (Gunas)

Functional Ayurveda helps you assess imbalances through 20 main

biocharacteristics (gunas)

. Aggravating these characteristics weakens your body and causes imbalance. By knowing which characteristics are habitually imbalanced in your body, you will be able to identify and correct imbalances before you get sick. Every characteristic has an opposite which balances it (i.e. hot balances cold). You restore balance by favoring diet and lifestyle choices that increase the opposite characteristic.

CLEAR

ABOUT CLEAR BIOCHARACTERISTIC

Clear refers to anything that cleanses or flushes out wastes, or that digests ama.

TASTES

The 6 Tastes

Taste is used to sense the most basic properties and effects of food. Each taste has a specific medicinal effect on your body. Cravings for food with certain tastes indicate your body is craving specific medicinal results from food. Taste is experienced on the tongue and represents your body's reaction to foods. Sweet taste causes physical satisfaction and attraction whereas bitter taste causes discomfort and aversion. Kapha should use less sweet taste while Vata and Pitta would benefit from using more sweet taste. One of the first signs of illness is that your taste and appetite for food changes. The six tastes are sweet, sour, salty, pungent, bitter, and astringent. Do you crave foods with any of the tastes below?

ASTRINGENT

ABOUT ASTRINGENT BIOCHARACTERISTIC

Astringency is characterized by constriction, drawing together, or drying.

BITTER

ABOUT BITTER BIOCHARACTERISTIC

Bitter is disagreeable and stimulates rejection. It is a strong taste often associated with black coffee, dark chocolate, and most salad greens.

PUNGENT

ABOUT PUNGENT BIOCHARACTERISTIC

Pungency is characterized by irritation, or sharp, spicy foods that irritate the mouth such as black pepper.

DOSHAS

The Three Doshas / Body Types

According to the

biocharacteristic theory of medicine

, people tend to get sick, over and over again, due to habitual causes and imbalances that are unique to the person. Your body type summarizes this tendency, showing you the 'type' of conditions and imbalances that frequently challenge your health & wellness. Using body type, you can also identify remedies likely to improve your strength and resiliency. Your body type identifies physical and mental characteristics as well as your personal strengths and weaknesses. The calculation of your body type is based on your medical history.

The 3 functional body types (doshas), are Catabolic (Vata), Metabolic (Pitta), and Anabolic (Kapha). Catabolic individuals tend to break down body mass into energy. They are easily stimulated, hyperactive, underweight and dry. Metabolic individuals tend to burn or use energy. They tend to be rosy-cheeked, easily irritated, focused, driven, and easily inflamed. Anabolic individuals tend to store energy as body mass. If they store too much energy, they could gain weight easily and have congestion. Anabolic people tend to be stable and grounded.

HAS THE FOLLOWING

Affinity:
Immune System, Liver Gallbladder

Medicinal Benefits, Uses & Herbal Actions of Mahasudarshan

Experiences are Personal

Experiences vary according to the person and constitution. Individual results may vary. The list of herbal-actions below has not be approved by the FDA and should not be used to treat a medical condition.
Foods with a Similar Nature to Mahasudarshan
Herb Supplements with a Similar Nature to Mahasudarshan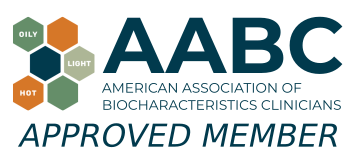 Joyful Belly is a recognized school of biocharacteristics medicine.
TRADITIONALLY INDICATED FOR THESE SYMPTOMS
Mahasudarshan may be beneficial for these symptoms. The suitability of any herb supplement for a condition is highly dependent on the individual. Please see your doctor before using this herb supplement to treat a medical condition.
Reviews for Mahasudarshan
Sign in to rate this remedy