NASYA OIL HERBAL OIL
Breathe freely with Ayurveda's classic formula for clearing the sinuses, supporting respiratory health, and invigorating your mind. Nasya Oil contains an energizing blend of sesame oil, herbs and essential oils.
How Can This Ayurvedic Herb Supplement Make You Feel Great?
AYURVEDIC ANALYSIS
Breathe freely with Ayurveda's classic formula for clearing the sinuses, supporting respiratory health, and invigorating your mind. Nasya Oil contains an energizing blend of sesame oil, herbs and essential oils.
Indications
Nasya Oil supports sinus decongestion, immunity, headache relief, mental clarity and focus. When indoor heating dries out nasal passages, Nasya Oil moisturizes them. It is useful for headaches, neck and shoulder tension, and mental sluggishness.
Commentary
Nasya promotes healthy breathing, immunity, clear thinking and the relief of tension in the head, neck and shoulders. It is also thought to support the voice and vision. It is balancing for all three doshas.
Usage
Adults place 5 drops in each nostril. Ideally, lie down with your head hanging off the edge of your bed so that it naturally tilts back. If this is not possible, tilt the head back while standing or sitting. Squeeze the nostrils lightly and softly sniff the oil up the nose. If you sniff too hard, you will taste the oil at the back of your throat and the Nasya will miss the mark. Give the oil a few minutes to soak in before lifting the head.
Wait at least an hour after eating or showering before use. Do not use Nasya when you have a sinus infection. Nasya is not recommended for children or the elderly.


Ingredients
Sesame oil, Olive oil, Eucalyptus essential oil, Cedarwood essential oil, Lavender essential oil, Rosemary essential oil (Quantity 1 fluid ounce)
SUGGESTED USE
5 drops each nostril before bed with head tilted back or as directed by your practitioner.
How should I use my massage oil?
Follow these guidelines
Contains: Sesame Oil 1 Gal, Olive Oil 1 Gal
AYURVEDIC MEDICINAL BIOCHARACTERISTICS
What is the biocharacteristic theory of medicine?
INCREASES

Increases These Biocharacteristics (Gunas)

Functional Ayurveda helps you assess imbalances through 20 main

biocharacteristics (gunas)

. Aggravating these characteristics weakens your body and causes imbalance. By knowing which characteristics are habitually imbalanced in your body, you will be able to identify and correct imbalances before you get sick. Every characteristic has an opposite which balances it (i.e. hot balances cold). You restore balance by favoring diet and lifestyle choices that increase the opposite characteristic.

CLEAR

ABOUT CLEAR BIOCHARACTERISTIC

Clear refers to anything that cleanses or flushes out wastes, or that digests ama.

LIGHT

ABOUT LIGHT BIOCHARACTERISTIC

Lightness is identified by reduced weight.

MOBILE

ABOUT MOBILE BIOCHARACTERISTIC

Mobile refers to anything that stimulates the nervous system, muscles, or activity.

DOSHAS

The Three Doshas / Body Types

According to the

biocharacteristic theory of medicine

, people tend to get sick, over and over again, due to habitual causes and imbalances that are unique to the person. Your body type summarizes this tendency, showing you the 'type' of conditions and imbalances that frequently challenge your health & wellness. Using body type, you can also identify remedies likely to improve your strength and resiliency. Your body type identifies physical and mental characteristics as well as your personal strengths and weaknesses. The calculation of your body type is based on your medical history.

The 3 functional body types (doshas), are Catabolic (Vata), Metabolic (Pitta), and Anabolic (Kapha). Catabolic individuals tend to break down body mass into energy. Metabolic individuals tend to burn or use energy. Anabolic individuals tend to store energy as body mass. Catabolic people tend to be easily stimulated, hyperactive, underweight and dry. Metabolic people tend to be rosy-cheeked, easily irritated, focused, driven, and easily inflamed. Anabolic people are heavy, stable and grounded, but if they store too much energy, they could gain weight easily and have congestion.

HAS THE FOLLOWING

Subtaste:


Aromatic

AROMATIC

Herbs or spices with volatile essential oils that present strong aromas. Aromatic oils shock, refresh and numb tissue, with the end result of relaxing, opening and clearing stagnant fluids in tissues.


Affinity:
Mind Stress Sleep, Respiratory Health
MEDICINAL PROPERTIES

Experiences are Personal
Experiences vary according to the person and constitution. Individual results may vary. The list of herbal-actions below has not be approved by the FDA and should not be used to treat a medical condition.
Here are the herbal actions of Nasya Oil: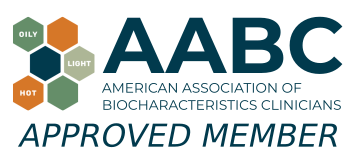 Joyful Belly is a recognized school of biocharacteristics medicine.
Compare Nasya Oil with these Foods
Compare the following foods with Nasya Oil:
Compare Nasya Oil with these Herb Supplements
Compare the following herb supplements with Nasya Oil:
TRADITIONALLY INDICATED FOR THESE SYMPTOMS
Nasya Oil may be beneficial for these symptoms. The suitability of any herb supplement for a condition is highly dependent on the individual. Please see your doctor before using this herb supplement to treat a medical condition.

WHAT'S NEXT?
Reviews for Nasya Oil




(4.83 out of 5 stars) 6 ratings
Sign in to rate this remedy
what oils are in nasya and are they organic?
-
lisa delafield, Dallas, TX
06-21-11
(
Reply
)
Nasya Oil keeps my sinuses moist and healthy. I used to pop allergy meds and that dried my sinuses and eyes. Continuous use of Nasya oil was a better cure.
-
Margie C. Roberts, San francisco, CA





01-20-13
(
Reply
)
I'm an old fan of this product from another company. Nasya oil keeps my nostril passages happy through various dry seasons,
-
sarah scott, Monterey, CA





06-20-13
(
Reply
)
Nasya Oil contains Sesame oil, Olive oil,Brahmi, Calamus, Skullcap, Eucalyptus essential oil and is certified organic.
I am having a great deal of relief using Nasya Oil. I had such dry mucus in my nasal passages and it was becoming painful and somewhat bloody. Once I started using Nasya Oil my passages now feel so much better now. I was wondering how long do you use this oil. Is there a limit to its usage?
-
Rose Aldrow, Buffalo, NY





12-16-14
(
Reply
)
Hi Rose, Nasya Oil is safe for daily use. The only thing I would suggest is to use plain sesame oil for a week a month so that your body remains reactive to the herbs in Nasya Oil. With long term use, you may develop a tolerance which is easy to avoid by alternating with plain sesame oil. Hope that's helpful!
-
Heather Vaughan, CAy, RYT, Albuquerque, NM
12-16-14
(
Reply
)
Thank you, John. Love you to bits!:)
-
Rose Aldrow, Buffalo, NY
12-16-14
(
Reply
)
I received my nasya oil just in time. The cold weather and dry night time heated air of winter were just starting to irritate my nasal passages. I was not coordinated enough to drop 5 drops in each nostril as directed. What a mess! I checked the Complete Book of Ayurvedic Home Remedies and followed the suggestion for self administration using a clean trimmed pinky finger to massage interior of nasal cavity.
-
Robin Schweizer, Landenberg, PA





01-10-15
(
Reply
)
Have only used this a handful of times but it seems to be working as I have not have near the problem breathing since using it just twice a week.The hardest part is getting over the horrendous taste, if you can get past that it works.
-
flower521, North las vegas




03-06-18
(
Reply
)
You shouldn't be experiencing much taste from it, that's a sign that it is dripping down your throat instead of going up into your head. Try adjusting the angle of your head while applying nasya and lay down for 5-10 min after.
-
Kimberly Kubicke, Asbury park, NJ





03-08-18
(
Reply
)
Feedback
If you need help, have feedback, or have a question for Customer Service , contact us.
Would you like to tell us about a lower price?