NEEM LEAF LEAF (AZADIRACHTA INDICA)
Neem's pure bitter taste is famous as a blood purifier, for parasites, and to lower blood sugar levels.
DESCRIPTION
Neem is widely used in Ayurveda because of its effectiveness in dealing with nearly all types of Pitta and Kapha disorders. Bitter and very cooling, it is usually combined with other herbs to offset its Vata-aggravating qualities. Neem has traditionally been used to purify the blood, cleanse the liver and support the immune system. It is also commonly used for a variety of skin irritations and inflammations, and to support healthy blood glucose levels.
Detoxification for Pitta and Kapha
Maintains healthy skin
Detoxifies the liver and blood
Reduces excess Pitta and Kapha in the system
Ayurvedic Energetics:
Rasa (taste): bitter
Virya (action): cooling
Vipaka (post-digestive effect): pungent
Doshas (constitutions): Balancing for Pitta and Kapha, aggravates Vata in excess
Herbal Actions:
alterative, anthelmintic, antibacterial, antifungal, antiparasitic, antipyretic, antiviral, depurative, diuretic, refrigerant, vulnerary
Traditional Uses:
skin irritations, inflammations, liver disorders, parasites, high blood sugar
Dosage:1/8 - 1/4 tsp before meals washed down with warm water.
Possible Contraindications:
Pregnancy, hypoglycemia, extreme fatigue, emaciation, high Vata
4oz is approximately one month's supply.
**Certified organically grown
SUGGESTED USE
1/8 - 1/4 tsp in warm water twice a day or as directed by your practitioner.
How should I take my herbs?
Follow these guidelines
This product contains loose leaf for the freshest and most potent results. An organic cotton tea bag will be provided with your order to strain your herbs for enjoyable drinking. Your order will contain about 60 servings, 1/2 teaspoon each.
TRADITIONALLY INDICATED FOR THESE SYMPTOMS
Neem Leaf may be beneficial for these symptoms. The suitability of any product for a condition is highly dependent on the individual. Please see your doctor before using this product to treat a medical condition.
AYURVEDIC MEDICINAL BIOCHARACTERISTICS
What is the biocharacteristic theory of medicine?
INCREASES

Increases These Biocharacteristics (Gunas)

Functional Ayurveda helps you assess imbalances through 20 main

biocharacteristics (gunas)

. Aggravating these characteristics weakens your body and causes imbalance. By knowing which characteristics are habitually imbalanced in your body, you will be able to identify and correct imbalances before you get sick. Every characteristic has an opposite which balances it (i.e. hot balances cold). You restore balance by favoring diet and lifestyle choices that increase the opposite characteristic.

TASTES

The 6 Tastes

Taste is used to sense the most basic properties and effects of food. Each taste has a specific medicinal effect on your body. Cravings for food with certain tastes indicate your body is craving specific medicinal results from food. Taste is experienced on the tongue and represents your body's reaction to foods. Sweet taste causes physical satisfaction and attraction whereas bitter taste causes discomfort and aversion. Kapha should use less sweet taste while Vata and Pitta would benefit from using more sweet taste. One of the first signs of illness is that your taste and appetite for food changes. The six tastes are sweet, sour, salty, pungent, bitter, and astringent. Do you crave foods with any of the tastes below?

BITTER

ABOUT BITTER BIOCHARACTERISTIC

Bitter is disagreeable and stimulating rejection, and a strong taste often associated with black coffee, dark chocolate, and most salad greens.

DOSHAS

The Three Doshas / Body Types

According to the

biocharacteristic theory of medicine

, people tend to get sick, over and over again, due to habitual causes and imbalances that are unique to the person. Your body type summarizes this tendency, showing you the 'type' of conditions and imbalances that frequently challenge your health & wellness. Using body type, you can also identify remedies likely to improve your strength and resiliency. Your body type identifies physical and mental characteristics as well as your personal strengths and weaknesses. The calculation of your body type is based on your medical history.

The 3 functional body types (doshas), are Catabolic (Vata), Metabolic (Pitta), and Anabolic (Kapha). Catabolic individuals tend to break down body mass into energy. Metabolic individuals tend to burn or use energy. Anabolic individuals tend to store energy as body mass. Catabolic people tend to be easily stimulated, hyperactive, underweight and dry. Metabolic people tend to be rosy-cheeked, easily irritated, focused, driven, and easily inflamed. Anabolic people are heavy, stable and grounded, but if they store too much energy, they could gain weight easily and have congestion.

HAS THE FOLLOWING

EFFECT


Prana

PRANA

Prana is the Sanskrit word for vital life energy, similar to Qi in Chinese Medicine. Many herbs stimulate your energy, or improve the flow of prana through your body. Generally, prana needs to be increased in spring after a sleepy winter.
MEDICINAL PROPERTIES
Experiences are Personal
Experiences vary according to the person and constitution. Individual results may vary. The list of herbal-actions below has not be approved by the FDA and should not be used to treat a medical condition.
Here are the herbal actions of Neem Leaf: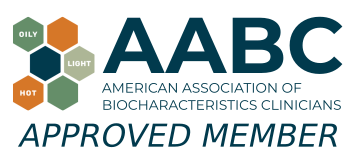 Joyful Belly is a recognized school of biocharacteristics medicine.
WHAT'S NEXT?
Reviews for Neem Leaf




(4.00 out of 5 stars) 4 reviews
Neem, should only be used for children in small quantities. You can make a tea with 8oz warm almond milk and 1/8tsp neem. Then give one tbsp to the child. since neem is a strong herb, it may be better to schedule a consultation with with a qualified herbalist or practitioner to suggest the right amount. Thanks for asking! Best, -John
Can neem be combined with other herbs to offset its Vata-aggravating qualities? Which are those herbs?
It can be combined with coconut oil, almond milk, or other nourishing ingredients. It can be combined with shatavari or other tonic herbs.
couldn't get past the repulsive taste.. almond milk helped a little but wow.. I take or have taken and adjusted to a lot of "healthy vitamin or mineral tastes" but that was a really tough one.
Perfect any time of the day. I start and end my day with it, and feel lighter and more myself. I would recommend this to anyone who wants to feel better but not through drastic measures. I will definitely be re-ordering in the future.
Try it with almond milk and maple syrup. See if it helps the bitter taste!
Try it with almond milk and maple syrup. See if it helps the bitter taste!
I take neem with honey and turmeric. Mix the 3 together make into a ball or scoope it first think in the morning after drinking my warm water.. fantastic way to start the day and to boost the immune system. parasites bacteria fungus and viruses love sweet blood, so if you keep it a bit bitter they look for another place to go ?
April put a giggle on my face, i know some of the stuff i use is sooooo nasty! that i dont stick with it, but its not going to work if you dont run the race to the finish~!
Feedback
If you need help, have feedback, or have a question for Customer Service , contact us.
Would you like to tell us about a lower price?