How Can This Ayurvedic Product Make You Feel Great?
AYURVEDIC ANALYSIS
Introduction
Feeling irritated? Like you need some nurturing? This
ojas building
herb is renowned for its affectionate side. Whether you have a digestive tract that's gone haywire, a dry cough, or are in need of nurturing, this herb mothers you back to health.
Shatavari is popularly known as a nature's premier women's health herb, but it is so much more. It is a nourishing, sweet herb. It moisturizes your body. As an anti-inflammatory, it soothes burning sensations. Perhaps best of all, it is antimicrobial, making it useful for candida and dysbiosis in the gut. There are very few nourishing antimicrobials. Shatavari is thus a gem to those who have been depleted and exhausted by chronic bacterial overgrowth in the gut. Many love to pamper themselves with this pleasant, nurturing herb!

Cool, Anti-inflammatory
Shatavari is ideal whenever there is dryness and burning. One client testifies to its cooling nature: "I wake up a little bit colder [when taking shatavari]. My temperature is 97.6 degrees, for example, rather than 98.3 or 98.6. I feel a bit colder during the day." Shatavari is often the first choice in Ayurveda for inflammation in underweight, Vata individuals (including
Vata pushing Pitta
conditions).
Relaxes &, Eases Tension
Clients report feeling calm and comforted by this easy-going, nurturing herb. One client writes, "My whole body felt relaxed." In anxiety relieving formulas, shatavari is commonly paired with
dashamoola
,
brahmi
,
ashwagandha
and shankhapushpi.
Moisturizing Female Reproductive Tonic
Shatavari is estrogenic, helping to replenish and balance depleted estrogen. It is commonly used in menopause or perimenopause, or whenever estrogen levels are low.
Common formulas for the female reproductive tract:

| | |
| --- | --- |
| General tonic | with milk and honey |
| Hot flashes during menopause | with coconut water |
| Heavy menstruation | with aloe vera |
| Dry light periods | use shatavari with ghee or milk |
| Dysmenorrhea | ashoka, shatavari, black cohosh, musta |
| Miscarriages | ghee with manjistha and/or ashoka |
Shatavari is a galactagogue, meaning it increases the flow of breast milk. To this effect, serve in warm milk with ghee, fenugreek, fennel, and/or ajwain. Shatavari also benefits the male reproductive system as it increases sperm count and purifies sperm.


Shatavari moisturizes membranes, including the lungs, digestive tract and female reproductive organs. As a female aphrodisiac, it is especially moisturizing, helping dispel low libido due to vaginal dryness. Its name means "she who posses 100 husbands," testifying to its aphrodisiac qualities. Shatavari ghee may also be used topically for vaginal dryness.

Relieves Burning Sensations in Digestion
It is one of the few gentle antimicrobial herbs, making it useful for dysbiosis in weakened, underweight individuals (Vata). In addition to suppressing fermentation in the gut, Shatavari cools inflammation and burning in the lower abdomen. One client notes, "It is like pouring water on a burning area. It went right to my pelvic area and became like a mother to that area."
Another notes that shatavari, "felt soothing," and that it "coated my entire digestive tract." One client states, "I had been suffering with some hyperacidity for a couple of days with a burning feeling inside. Shatavari really seemed to help to ease it."


For a sweet herb, shatavari is surprisingly bitter. It has been traditionally used with herbs such as amalaki, licorice root and aloe vera in a base of pomegranate juice for soothing intestinal inflammation in ulcerative colitis and Crohn's disease.

Alleviates Constipation
Shatavari's moisturizing and anti-microbial properties help alleviate dry, hard and rough
constipation
with stools that resemble rabbit pellets. This type of constipation is often secondary to dehydration and fermentation in the digestive tract, which cause a build-up of metabolic waste
(ama)
. Shatavari reduces this fermentation. One client notes, "My elimination was easier, smoother. Stools were not liquified, but well formed and soft."
Effect on Sweat & Urine
As a cold, antimicrobial diuretic, shatavari is useful to clear urinary tract infections. One client reports the effect of shatavari on her kidneys. "My kidneys felt good and didn't have any pressure," she explains. Several clients also noticed less sweat with shatavari.
Soothes the Throat and Lungs
Shatavari's moisturizing, antimicrobial and anti-inflammatory properties address the root cause of a sore throat due to deficiency. It is especially useful for soothing a dry cough and heat conditions of the lungs. For these cases, use with licorice root and honey.
One client noted, "My throat was moist and relaxed, my chest felt a little heavier." Another notes of the cooling effect of shatavari on their upper body: "My shoulders and skin felt a little chilly."

Improves Eyesight
Shatavari's cooling effect on the blood (
rakta dhatu
) refreshes and cools the eyes, as it does all highly vascularized organs including the female reproductive tract.
One client notes, "While taking Shatavari the most remarkable thing happened. During the beginning of the week I was really struggling in the first half of the day to have clear vision. I would wake up and everything was blurry (not my normal) and it was like I had oil in my eyes or something. It was very strange. I was straining to see the computer screen etc., All of a sudden I noticed that later in the week I wasn't struggling with that any more and my eyes felt relaxed and my vision was MUCH improved."

Other Combinations
For fever, shatavari is traditionally used with
neem
and other bitter herbs.
For building and strengthening muscles, shatavari is commonly paired with bala (external use only), ashwagandha, ginger, and turmeric. For building ojas, it is commonly combined with vidari. Milk in general is a good carrier (anupan) for shatavari.

Contraindications
Shatavari is contraindicated for cold digestion and all cold conditions. One client notes, after eating it, that, "I did not eat until 2pm but did not have a sense of hunger either." One client notes, "I would recommend taking it at midday because it is heavy for me when i take it at night."
Shatavari is estrogenic. Do not use shatavari in estrogen dominant women. If you notice tenderness or lumpiness of the breasts during menses, discontinue use.
SUGGESTED USE
1/4-1/2 tsp 2x/daily with warm water or as directed by your practitioner.
How should I take my herbs?
Follow these guidelines
AYURVEDIC MEDICINAL BIOCHARACTERISTICS
What is the biocharacteristic theory of medicine?
INCREASES

Increases These Biocharacteristics (Gunas)

Functional Ayurveda helps you assess imbalances through 20 main

biocharacteristics (gunas)

. Aggravating these characteristics weakens your body and causes imbalance. By knowing which characteristics are habitually imbalanced in your body, you will be able to identify and correct imbalances before you get sick. Every characteristic has an opposite which balances it (i.e. hot balances cold). You restore balance by favoring diet and lifestyle choices that increase the opposite characteristic.

COLD

ABOUT COLD BIOCHARACTERISTIC

Cold refers to anything that reduces body temperature, metabolism, and blood flow.

HEAVY

ABOUT HEAVY BIOCHARACTERISTIC

Heavy is identified by sedation, sluggishness, or increased weight.

TASTES

The 6 Tastes

Taste is used to sense the most basic properties and effects of food. Each taste has a specific medicinal effect on your body. Cravings for food with certain tastes indicate your body is craving specific medicinal results from food. Taste is experienced on the tongue and represents your body's reaction to foods. Sweet taste causes physical satisfaction and attraction whereas bitter taste causes discomfort and aversion. Kapha should use less sweet taste while Vata and Pitta would benefit from using more sweet taste. One of the first signs of illness is that your taste and appetite for food changes. The six tastes are sweet, sour, salty, pungent, bitter, and astringent. Do you crave foods with any of the tastes below?

BITTER

ABOUT BITTER BIOCHARACTERISTIC

Bitter is disagreeable and stimulating rejection, and a strong taste often associated with black coffee, dark chocolate, and most salad greens.

SWEET

ABOUT SWEET BIOCHARACTERISTIC

Sweet refers to anything builds tissue, including macronutrients such as carbohydrates, proteins and fats.

DOSHAS

The Three Doshas / Body Types

According to the

biocharacteristic theory of medicine

, people tend to get sick, over and over again, due to habitual causes and imbalances that are unique to the person. Your body type summarizes this tendency, showing you the 'type' of conditions and imbalances that frequently challenge your health & wellness. Using body type, you can also identify remedies likely to improve your strength and resiliency. Your body type identifies physical and mental characteristics as well as your personal strengths and weaknesses. The calculation of your body type is based on your medical history.

The 3 functional body types (doshas), are Catabolic (Vata), Metabolic (Pitta), and Anabolic (Kapha). Catabolic individuals tend to break down body mass into energy. Metabolic individuals tend to burn or use energy. Anabolic individuals tend to store energy as body mass. Catabolic people tend to be easily stimulated, hyperactive, underweight and dry. Metabolic people tend to be rosy-cheeked, easily irritated, focused, driven, and easily inflamed. Anabolic people are heavy, stable and grounded, but if they store too much energy, they could gain weight easily and have congestion.

HAS THE FOLLOWING

Effect:

Type:
Roots
Element:

Subtaste:

Color:
White
Tissue (dhatu):

Moves Energy:

MEDICINAL PROPERTIES

Experiences are Personal
Experiences vary according to the person and constitution. Individual results may vary. The list of herbal-actions below has not be approved by the FDA and should not be used to treat a medical condition.
Here are the herbal actions of Shatavari: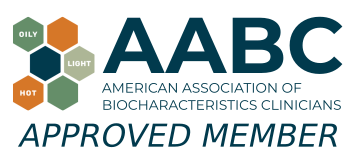 Joyful Belly is a recognized school of biocharacteristics medicine.
Compare Shatavari with these Foods
Compare the following foods with Shatavari:
Compare Shatavari with these Products
Compare the following products with Shatavari:
TRADITIONALLY INDICATED FOR THESE SYMPTOMS
Shatavari may be beneficial for these symptoms. The suitability of any product for a condition is highly dependent on the individual. Please see your doctor before using this product to treat a medical condition.
WHAT'S NEXT?
Reviews for Shatavari




(4.75 out of 5 stars) 4 ratings
Sign in to rate this remedy
I love this stuff! I'm a Pitta-Vata mix and this is very soothing for me. I didn't like the taste at first but now I've come to really enjoy it. Do not use cool water; it should definitely be warm (I made that mistake). I use a mini whisk to stir and it gets a little frothy. Great for cooling the body!
-
Christina, Syracuse, NY





04-15-15
(
Reply
)
This is a very interesting tea! Truly bitter, so needed to add a tad of honey to offset. I felt the effects after 2 cups! I'm also using a few other herbs for anti-inflammatory and digestive issues, but this is helping to speed up the healing process. Having to get used to the power seeping into the water, but I also use a tea that does that already, so I'm getting used to it. HAPPY HAPPY THANK YOU
-
Debra Eloise, Boonville, CA




08-03-18
(
Reply
)
I'm so happy I tried shatavari. It has alleviated menopause-related hot flashes that were keeping me up at night. It took about a week for me to feel the effects, and after 2 weeks my symtoms were completely under control. I just mix a bit in water or coconut water and take it as a supplement. The taste doesn't bother me. Thank you, Joyful Belly!
-
Suzy, Templeton, CA





11-14-18
(
Reply
)
Great product. I purchased shatavari mainly for vaginal dryness and after taking it for 3 days it started working. I also noticed softer stools, great for me since I struggle with constipation. I have taken Haritaki for softer stools, but I think shatavari worked better. My favorite things about shatavari is that it really took away my stomach burning during the time I took it. It worked right away. Great herb. I have to say I noticed my breasts increased in size as well. I personally don't like to have bigger breasts since I'm petite. It would be helpful for other women. It's a healthier alternative instead of breast augmentation Surgery. I decided to take shatavari only when I get bad stomach burning or bad constipation since I don't want my breast to get bigger. Overall, great product.
-
EvenStar, Orem , UT





08-24-19
(
Reply
)
Feedback
If you need help, have feedback, or have a question for Customer Service , contact us.
Would you like to tell us about a lower price?