VATA MASSAGE OIL HERBAL OIL
Experience the deep calm encouraged by Vata Massage Oil. Nourishing, grounding, calming herbs are infused into a sweetly warm blend of sesame and sunflower oil.
Table of Contents
How Does This Ayurvedic Herb Supplement Improve Wellness?
CLINICAL AYURVEDIC REVIEW
Experience the deep calm encouraged by Vata Massage Oil. Nourishing, grounding, calming herbs are infused into a sweetly warm blend of sesame and sunflower oil.




Apply Vata Oil daily to your skin for support, vitality, and vigor. This formula is designed to warm and lubricate the delicate Vata system. If you are experiencing emotional issues of racing thoughts, worries, anxiety, Vata Oil will help you feel calm, stable and, grounded. Daily use also addresses physical symptoms of dryness, constipation, popping joints, and achy muscles.




Ingredients: sesame oil, sunflower oil, ashwagandha, bala, vidari, brahmi, tulsi, haritaki, myrrh, dashamula, cinnamon, nutmeg, lavender. All ingredients are organic.

SUGGESTED USE
Apply warm before shower or as directed by your practitioner.
How should I use my massage oil?
Follow these guidelines
Biocharacteristics of Vata Massage Oil
See a complete list of all biocharacteristics.
INCREASES

Increases These Biocharacteristics (Gunas)

Functional Ayurveda helps you assess imbalances through 20 main

biocharacteristics (gunas)

. Aggravating these characteristics weakens your body and causes imbalance. By knowing which characteristics are habitually imbalanced in your body, you will be able to identify and correct imbalances before you get sick. Every characteristic has an opposite which balances it (i.e. hot balances cold). You restore balance by favoring diet and lifestyle choices that increase the opposite characteristic.

HOT

ABOUT HOT BIOCHARACTERISTIC

Hot is identified by increased body temperature, metabolism, or inflammation.

OILY

ABOUT OILY BIOCHARACTERISTIC

In Ayurveda, oily refers to anything moistening. More specifically, oily refers to building substances that increases fat, or are themselves fatty. For example, sugar is Oily.

DOSHAS

The Three Doshas / Body Types

According to the

biocharacteristic theory of medicine

, people tend to get sick, over and over again, due to habitual causes and imbalances that are unique to the person. Your body type summarizes this tendency, showing you the 'type' of conditions and imbalances that frequently challenge your health & wellness. Using body type, you can also identify remedies likely to improve your strength and resiliency. Your body type identifies physical and mental characteristics as well as your personal strengths and weaknesses. The calculation of your body type is based on your medical history.

The 3 functional body types (doshas), are Catabolic (Vata), Metabolic (Pitta), and Anabolic (Kapha). Catabolic individuals tend to break down body mass into energy. They are easily stimulated, hyperactive, underweight and dry. Metabolic individuals tend to burn or use energy. They tend to be rosy-cheeked, easily irritated, focused, driven, and easily inflamed. Anabolic individuals tend to store energy as body mass. If they store too much energy, they could gain weight easily and have congestion. Anabolic people tend to be stable and grounded.

HAS THE FOLLOWING

Affinity:


Anti Aging

ANTI-AGING

Geriatric conditions typically involve low agni / metabolism, poor circulation, weakness & debility, muscle weakening, poor digestion, a drop in sex hormones, and connective tissue degradation in bones & skin.

, Energy Vitality, Mind Stress Sleep,

Skin Care

SKIN-CARE

Includes skin care, and anything that nourishes epithelial membranes (of digestive, respiratory, urinary tract, blood vessels, etc).

Medicinal Benefits, Uses & Herbal Actions of Vata Massage Oil

Experiences are Personal

Experiences vary according to the person and constitution. Individual results may vary. The list of herbal-actions below has not be approved by the FDA and should not be used to treat a medical condition.
Foods with a Similar Nature to Vata Massage Oil
Herb Supplements with a Similar Nature to Vata Massage Oil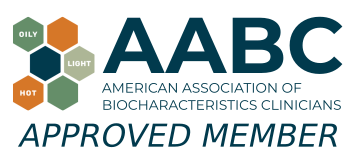 Joyful Belly is a recognized school of biocharacteristics medicine.
TRADITIONALLY INDICATED FOR THESE SYMPTOMS
Vata Massage Oil may be beneficial for these symptoms. The suitability of any herb supplement for a condition is highly dependent on the individual. Please see your doctor before using this herb supplement to treat a medical condition.
WHAT'S NEXT?
Reviews for Vata Massage Oil




(4.62 out of 5 stars) 8 ratings
Sign in to rate this remedy
The Vata oil is wonderful. it smells and feels very good, and I think my skin is becoming healthier.
-
sarah scott, Monterey, CA





06-20-13
(
Reply
)
This Vata oil is great...very warming while doing self-massage after showers. Smells great and makes my skin look and feel healthy.
-
Brigette, West bend, WI





04-12-14
(
Reply
)
The bottle had leaked in the box, not a whole lot t enough to make a mess. Also every day I after using it I have to wipe down the bottle so there's not a big ring of oil on the counter. The oil itself smells great and feels great. I massage it in every day and it has helped my calf cramps and made my skin smoother.I would like to know if it can be used for oil pulling?
-
Kimberly Harter, Phoenix, AZ



08-23-16
(
Reply
)
You could use this product for oil pulling. We generally recommend plain, untoasted sesame oil.
-
Kimberly Kubicke, Asbury park, NJ





08-25-16
(
Reply
)
Can you tell me how many ounces are in the bottle of Vata Massage oil? Thank you...Jeanne
-
Jeanne, Tyngsboro, MA
11-03-16
(
Reply
)
We sell several different sizes. This one is 17oz. We also have 8oz and 64oz.
-
Kimberly Kubicke, Asbury park, NJ
11-03-16
(
Reply
)
I apply this oil warmed to my whole body with gentle massage and focus on my feet, ankles, hands and wrists. I suffer from tendinitis and osteoarthritis. I then take a very warm bath. After bathing I use a dry rub towel to invigorate blood flow, and then rest under a warm comforter. I am feeling great improvement in my neuralgia after 2 weeks! Thank you!
-
E Green, Brookline, MA




12-26-16
(
Reply
)
I have enjoyed using the oil, taking time to massage all over, then sitting in a warm bath, or shower has defiantly helped me relax and wind down at the end of a stressful day.
-
Cora Wilfinger, Manitowoc, WI





02-12-17
(
Reply
)
I am in love! I used this for the 1st time this morning after receiving this and I am 1/2 through my day I feel completely different. I have performed abhyangha many times using the oil from other companies and wow this one had an immediate effect.I understand know the importance with my vata constitution! Thank you!!!!!! I will be purchasing the largest bottle to always have on hand.
-
Ra, Phoenix , AZ





09-25-18
(
Reply
)
I am feeling a real comfort using this Vata Oil (late summer/fall). I absolutely love the aroma, it smells amazing to me. amazing. My skin seems to devour the oil. I am happy with my purchase and would purchase again.
-
Laura Brink, Santa fe, NM





09-09-19
(
Reply
)