How Can This Ayurvedic Product Make You Feel Great?
AYURVEDIC ANALYSIS
Reduces Vata in the joints, nerves & muscles*




Supports comfortable movement of the joints and muscles*

Rejuvenates and strengthens the skeletal and neuromuscular systems*

Promotes healthy elimination of toxins*

Ayurvedic Energetics:




Rasa (taste):bitter, pungent, astringent, sweet

Virya (action): heating

Vipaka (post-digestive effect): pungent

Doshas (constitutions): Balancing Vata, may aggravate Pitta in excess

Herbal Actions:

alterative, anti-inflammatory, antispasmodic, astringent, carminative, demucelent, depurative, digestant, muscle relaxant, nervine, rejuvenative, stimulant, tonic


Traditional Uses:

arthritis (Vata-type), cracking joints, lumbago, nervous debility, sciatica, spasms, tics, tinnitus, tremors*


Commentary:

Yogaraj Guggulu is a traditional formula designed to reduce excess Vata in the system. It is particularly useful for accumulated Vata in the joints and muscles, which may be indicated by cracking or popping joints, tics, spasms or tremors. Chronic accumulation may lead to such serious conditions as rheumatism and arthritis. In Vata-type arthritis, the joints may feel cold to the touch and although not necessarily swollen, they may be dry and painful, especially upon movement. Yogaraj Guggulu contains a synergistic blend of detoxifying herbs, including triphala, chitrak and vidanga, that work in conjunction with guggulu to remove excess Vata from the joints as well as the nerves and muscles.*


Suggested Use:

1/4-1/2 tsp, once or twice daily, or as directed by your health practitioner.


Possible Contraindications:

None known.


Ingredients

Guggulu resin (Commiphora mukul), Musta (Cyperus rotundus), Chitrak (Plumbago zeylanica), Amalaki fruit (Emblica officinalis), Bibhitaki fruit (Terminalia belerica), Haritaki fruit (Terminalia chebula), Pippali fruit and root (Piper longum), Ajowan (Carum copticum), Vidanga herb (Embelia ribes), Gokshura root (Tribulus terrestris), Black Cumin seed (Nigella sativa), Ajamoda (Trachysspermum ammi), Cumin seed (Cuminum cyminum), Deodara herb (Cedrus deodara), Chavya (Piper cubeba), Cardamom seed (Elettaria cardamomum), Rasna herb (Pluchea lanceolata), rock salt, Coriander Seed (Coriandrum sativam), Ginger root (Zingiber officinale), Black Pepper fruit (Piper nigrum), Cinnamon bark (Cinnamomum zeylanica), Ushira (Vetiveria zizanoides), Yavakshar (Hordeum Vulgare), Talispatra leaf (Abbies webbiana), Tejpatra (Cinnamomum tamala)
SUGGESTED USE
1/8-1/4tsp with warm water before meals or as directed by your practitioner.
How should I take my herbs?
Follow these guidelines
AYURVEDIC MEDICINAL BIOCHARACTERISTICS
What is the biocharacteristic theory of medicine?
DOSHAS

The Three Doshas / Body Types

According to the

biocharacteristic theory of medicine

, people tend to get sick, over and over again, due to habitual causes and imbalances that are unique to the person. Your body type summarizes this tendency, showing you the 'type' of conditions and imbalances that frequently challenge your health & wellness. Using body type, you can also identify remedies likely to improve your strength and resiliency. Your body type identifies physical and mental characteristics as well as your personal strengths and weaknesses. The calculation of your body type is based on your medical history.

The 3 functional body types (doshas), are Catabolic (Vata), Metabolic (Pitta), and Anabolic (Kapha). Catabolic individuals tend to break down body mass into energy. Metabolic individuals tend to burn or use energy. Anabolic individuals tend to store energy as body mass. Catabolic people tend to be easily stimulated, hyperactive, underweight and dry. Metabolic people tend to be rosy-cheeked, easily irritated, focused, driven, and easily inflamed. Anabolic people are heavy, stable and grounded, but if they store too much energy, they could gain weight easily and have congestion.

HAS THE FOLLOWING

Subtaste:


Resinous

RESINOUS

Resinous substances often contain sap in them, such as rosemary, or herbs such as cedar, frankincense, and guggulu.
MEDICINAL PROPERTIES

Experiences are Personal
Experiences vary according to the person and constitution. Individual results may vary. The list of herbal-actions below has not be approved by the FDA and should not be used to treat a medical condition.
Here are the herbal actions of Yogaraj Guggulu: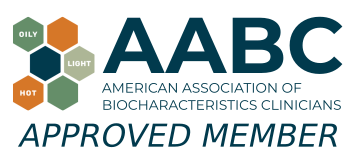 Joyful Belly is a recognized school of biocharacteristics medicine.
Compare Yogaraj Guggulu with these Foods
Compare the following foods with Yogaraj Guggulu:
Compare Yogaraj Guggulu with these Products
Compare the following products with Yogaraj Guggulu:
TRADITIONALLY INDICATED FOR THESE SYMPTOMS
Yogaraj Guggulu may be beneficial for these symptoms. The suitability of any product for a condition is highly dependent on the individual. Please see your doctor before using this product to treat a medical condition.
Feedback
If you need help, have feedback, or have a question for Customer Service , contact us.
Would you like to tell us about a lower price?