DIGESTIVE COMFORT & SUPPORT TEA HERBAL POWDER
Easy digestion for sensitive tummies prone to gas, bloating, and constipation. Gentle, soothing, and nourishing.
DESCRIPTION
formerly "Soften & Soothe: Digestive Comfort Tea"
Find relief from gas, bloating and constipation with this nourishing digestive tea. If your digestion has been left frail after years of digestive issues, long term stress, severe illness, or a bout with parasites, chances are you dream of feeling soothed, comforted, satisfied, and nourished by food. Digestive Comfort & Support Tea is designed to nurture your intestines, so that you can digest food with ease. You'll feel cradled and nourished by this comforting formula.
Digestion & Blood Flow
Did you know that digestion uses up to 60% of your daily metabolism? Most of the energy and fluids used for digestion are supplied through the blood. Thus, you need hearty blood to have good digestion. Stress, excess activity, dehydration, and a cold body temperature can all make the blood weak and the digestion more sensitive. Digestive Comfort Tea targets these root causes of poor digestion and is useful for light and average weight individuals with sensitive digestion. This formula is suitable for:
Heaviness, gas or bloating even after small portions and normal foods.
Stomach distress after cold drinks and raw food.
People who skip meals, are over-committed and eat on the go.
Restoring stomach strength from chronic poor digestion.
Dry Stomach Syndrome
Dehydration reduces the production of digestive juices by the stomach, liver and pancreas. Food that remains partially undigested begins to ferment and rot in the intestines, causing inflammation, degradation of tissue, and production of gas. Digestive Comfort and Support Tea directly counteracts dry stomach syndrome by stimulating blood flow to digestive organs and preventing loss of fluids from the kidneys. Here are some signs of a dry stomach.
If your mouth or skin is dry, chances are your stomach has a deficiency of digestive fluids and enzymes as well.
A small appetite could indicate insufficient acid production in the stomach.
Bloating, gas and burping signify food remains partially undigested.
Kidney Flushing and Chronic Dehydration
Rotting food in the gut makes the blood toxic. Since the kidneys filter the blood, toxicity ultimately has a diuretic effect. Cold temperatures, stress, and other factors can also have a diuretic effect leading to chronic dehydration from kidney flushing. People with kidney flushing lose fluids no matter how much water they drink. Digestive Comfort Tea directly prevents kidney flushing making stomach glands more juicy. The classic sign of 'kidney flushing' is a trip to the bathroom and peeing clear urine soon after drinking liquids.
SUGGESTED USE
1/4-1/2 tsp before meals in warm water or mixed in ghee or as directed by your practitioner.
How should I take my herbs?
Follow these guidelines
This product contains loose herbal powder for the freshest and most potent results. An organic cotton tea bag will be provided with your order to strain your herbs for enjoyable drinking. Your order will contain about 60 servings, 1/2 teaspoon each.
Contains: Shatavari, Ashwagandha, Licorice Root Powder, Trikatu, Cardamom
TRADITIONALLY INDICATED FOR THESE SYMPTOMS
Digestive Comfort & Support Tea may be beneficial for these symptoms. The suitability of any product for a condition is highly dependent on the individual. Please see your doctor before using this product to treat a medical condition.
AYURVEDIC MEDICINAL BIOCHARACTERISTICS
What is the biocharacteristic theory of medicine?
INCREASES

Increases These Biocharacteristics (Gunas)

Functional Ayurveda helps you assess imbalances through 20 main

biocharacteristics (gunas)

. Aggravating these characteristics weakens your body and causes imbalance. By knowing which characteristics are habitually imbalanced in your body, you will be able to identify and correct imbalances before you get sick. Every characteristic has an opposite which balances it (i.e. hot balances cold). You restore balance by favoring diet and lifestyle choices that increase the opposite characteristic.

EASY

ABOUT EASY BIOCHARACTERISTIC

Easy refers to anything easy to digest, or digests quickly.

HEAVY

ABOUT HEAVY BIOCHARACTERISTIC

Heavy is identified by sedation, sluggishness, or increased weight.

HOT

ABOUT HOT BIOCHARACTERISTIC

Hot is identified by increased body temperature, metabolism, or inflammation.

TASTES

The 6 Tastes

Taste is used to sense the most basic properties and effects of food. Each taste has a specific medicinal effect on your body. Cravings for food with certain tastes indicate your body is craving specific medicinal results from food. Taste is experienced on the tongue and represents your body's reaction to foods. Sweet taste causes physical satisfaction and attraction whereas bitter taste causes discomfort and aversion. Kapha should use less sweet taste while Vata and Pitta would benefit from using more sweet taste. One of the first signs of illness is that your taste and appetite for food changes. The six tastes are sweet, sour, salty, pungent, bitter, and astringent. Do you crave foods with any of the tastes below?

PUNGENT

ABOUT PUNGENT BIOCHARACTERISTIC

Pungency is characterized by irritation, or sharp, spicy foods that irritate the mouth such as black pepper.

SWEET

ABOUT SWEET BIOCHARACTERISTIC

Sweet refers to anything builds tissue, including macronutrients such as carbohydrates, proteins and fats.

DOSHAS

The Three Doshas / Body Types

According to the

biocharacteristic theory of medicine

, people tend to get sick, over and over again, due to habitual causes and imbalances that are unique to the person. Your body type summarizes this tendency, showing you the 'type' of conditions and imbalances that frequently challenge your health & wellness. Using body type, you can also identify remedies likely to improve your strength and resiliency. Your body type identifies physical and mental characteristics as well as your personal strengths and weaknesses. The calculation of your body type is based on your medical history.

The 3 functional body types (doshas), are Catabolic (Vata), Metabolic (Pitta), and Anabolic (Kapha). Catabolic individuals tend to break down body mass into energy. Metabolic individuals tend to burn or use energy. Anabolic individuals tend to store energy as body mass. Catabolic people tend to be easily stimulated, hyperactive, underweight and dry. Metabolic people tend to be rosy-cheeked, easily irritated, focused, driven, and easily inflamed. Anabolic people are heavy, stable and grounded, but if they store too much energy, they could gain weight easily and have congestion.

HAS THE FOLLOWING

EFFECT


Ojas

OJAS

Ojas is the essence of healthy tissue, immunity, stable energy and happiness. Substances that improve ojas are recommended after long-term illness, debility, emotional and physical trauma, and even sadness.


ELEMENT


Earth

EARTH

Resembles earth (prithvi) in quality - heavy, dense, solid, stable, hard.
MEDICINAL PROPERTIES
Experiences are Personal
Experiences vary according to the person and constitution. Individual results may vary. The list of herbal-actions below has not be approved by the FDA and should not be used to treat a medical condition.
Here are the herbal actions of Digestive Comfort & Support Tea: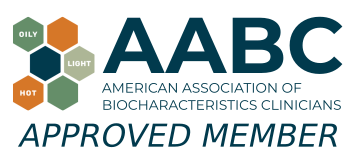 Joyful Belly is a recognized school of biocharacteristics medicine.
WHAT'S NEXT?
Reviews for Digestive Comfort & Support Tea




(4.00 out of 5 stars) 1 review
Can this be used in conjunction with triphala?
Yes - although we generally recommend triphala for Pitta Kapha individuals only...
Would it be the formula is inappropriate for an "extreme" Vata w/little Pita Kapha and need adjusting in their situation?
Dear Greg, This formula is made for Vata - but of course we are always available to customize it for individual concerns. In that case order the 'Custom Herb Formula'. Thanks for asking.
Any recommended duration of time to take this tea? Many thanks!
Generally we recommend three months on one month off for most herbs. Thanks for asking!
The new name makes it sound like a remedy for constipation (soften).
It is more directly for gas and bloating, but will secondarily help soften stools. It's a lovely formula!
Is this safe to take while breastfeeding?
Licorice is generally contraindicated during breastfeeding.
Goes well with green tea and protein shakes. Seems to reduce indigestion.
Feedback
If you need help, have feedback, or have a question for Customer Service , contact us.
Would you like to tell us about a lower price?