Save





13 ratings, 3606 likes
Customer Reviews
5.00 out of 5 stars
Sign in to review this recipe
"Soaked the dates overnight, warmed almond milk to slightly warmer than room and blended all ingredients. So yummy. With..."
-





How to Make Almond Date Shake with Cinnamon
SERVINGS: 1
PREP TIME: 5 MINUTES
COOK TIME: 0 MINUTES
INGREDIENTS
SKILL LEVEL:
EASY
| | |
| --- | --- |
| 1 c | |
| 2 pinch | |
| 2 whole | |
| 1/8 inch | |
PREPARATION OF THIS HEALTHY RECIPE
For best results, make homemade almond milk, and soak dates overnight.

1. Remove the pit from the dates.

2. Warm the milk in advance, or serve room temperature according to preference.

3. Puree all ingredients in a blender.

4. For a stronger restorative effect, add 1 tsp ghee and substitute milk for almond milk. You may also substitute with coconut milk.
How Does This Ayurvedic Recipe Improve Wellness?
CLINICAL AYURVEDIC REVIEW
Frothy Almond Date Shake nurtures and comforts your whole body, making it a the perfect addition to an Ayurvedic diet. Dates add charm and sweetness to the shake, while a slice of fiery ginger and a dash of spicy cinnamon heat up this elegant blend, warming your body to the core. On chilly fall afternoons, a creamy Almond Date Shake with Cinnamon seems to bring you back down to earth, soothing your mind and sweetening your mood.
Rebuilding Stamina
This silky-soft shake is a lush Ayurvedic tonic for fall exhaustion. In Fall months, your body uses all available energy to build an insulating layer of fat before winter. Meanwhile, low humidity in autumn depletes your fluids. The result is that your blood will be depleted of sugars, fats, and fluids throughout the season, making your muscles feel weak and tired, while your mind becomes anxious and spacey. You may even suffer from insomnia this time of year, or feel as if your bones are weaker. Fortunately, the nourishing sumptuousness of dates and grounding effect of almond milk can help you nourish your blood and rebuild your stamina.
Keeping Calm in the Fall
Colder temperatures refresh your mind, nurturing a welcome reprieve from summer laziness. Exciting new plans and daydreams accompany this boost in mental alertness. Yet, this freshness of mind, when coupled with depletion, can trigger worry and anxiety. The fall is a time where you might feel especially scattered, spacey, and mentally overstimulated. Date sugar is a balm for your nerves, coaxing a racing mind back to earth and helping you to stay grounded. Dates and almond milk work together to strengthen and soothe the liver, reducing the intensity of emotions.
Respiratory Health
What do cinnamon and dates have in common? They are both demulcent expectorants that can soothe your throat when dry. Paradoxically, demulcents also help you eliminate thick mucus from the respiratory tract. Cinnamon and dates also share astringency, useful for toning the digestive tract. Since dates are heavy for digestion, pureeing and mixing them with ginger makes them more readily digestible. Pureed food is essentially pre-chewed, making it easier for your stomach to break down and absorb nutrients in your food quickly.
Ojas-Building Tonic
Both almond milk and dates are considered ojas-building nourishment. Ojas is the poetic term used in Ayurveda for heartiness. If a person has healthy skin, strong immunity, and "juiciness," Ayurveda says they have good ojas. Ojas are associated with mental stability, endurance, and a calm, grounded presence. They bring peace of mind and bestow strong fertility. Vata and Pitta people can enjoy this tonifying shake on a regular basis to build ojas, while Kapha people - who generally have high amounts of ojas naturally - should save this beverage for special occasions only.
Popular variations of this Ayurvedic recipe include cardamom, fennel, and saffron.
AYURVEDA'S GUIDE TO VITALITY & WHOLESOME NOURISHMENT
Your Ayurvedic diet is tailored to your individual body and your specific imbalances. With an Ayurvedic diet you feel joy and satisfaction because what you are eating truly nourishes and balances you. Disease results from diets and lifestyles that are incompatible with your nature. By eating a personalized diet matched to your body, you experience optimal health. See How it Works.
Is Almond Date Shake with Cinnamon Good for My Ayurvedic Diet?
Find out by taking this
free, easy quiz
. You'll learn your body type, and whether Almond Date Shake with Cinnamon is a good fit for your body type. Time to complete: approximately 1 minute.
See a complete list of
all biocharacteristics
.
INCREASES

Increases These Biocharacteristics (Gunas)

Functional Ayurveda helps you assess imbalances through 20 main

biocharacteristics (gunas)

. Aggravating these characteristics weakens your body and causes imbalance. By knowing which characteristics are habitually imbalanced in your body, you will be able to identify and correct imbalances before you get sick. Every characteristic has an opposite which balances it (i.e. hot balances cold). You restore balance by favoring diet and lifestyle choices that increase the opposite characteristic.

EASY

ABOUT EASY BIOCHARACTERISTIC

Easy refers to anything easy to digest, or digests quickly.

GOOEY

ABOUT GOOEY BIOCHARACTERISTIC

Gooey is identified by anything gelatinous (such as oatmeal), or by mucus congestion.

TASTES

The 6 Tastes

Taste is used to sense the most basic properties and effects of food. Each taste has a specific medicinal effect on your body. Cravings for food with certain tastes indicate your body is craving specific medicinal results from food. Taste is experienced on the tongue and represents your body's reaction to foods. Sweet taste causes physical satisfaction and attraction whereas bitter taste causes discomfort and aversion. Kapha should use less sweet taste while Vata and Pitta would benefit from using more sweet taste. One of the first signs of illness is that your taste and appetite for food changes. The six tastes are sweet, sour, salty, pungent, bitter, and astringent. Do you crave foods with any of the tastes below?

SWEET

ABOUT SWEET BIOCHARACTERISTIC

Sweet refers to anything builds tissue, including macronutrients such as carbohydrates, proteins and fats.

ASTRINGENT

ABOUT ASTRINGENT BIOCHARACTERISTIC

Astringency is characterized by constriction, drawing together, or drying.

DOSHAS

The Three Doshas / Body Types

According to the

biocharacteristic theory of medicine

, people tend to get sick, over and over again, due to habitual causes and imbalances that are unique to the person. Your body type summarizes this tendency, showing you the 'type' of conditions and imbalances that frequently challenge your health & wellness. Using body type, you can also identify remedies likely to improve your strength and resiliency. Your body type identifies physical and mental characteristics as well as your personal strengths and weaknesses. The calculation of your body type is based on your medical history.

The 3 functional body types (doshas), are Catabolic (Vata), Metabolic (Pitta), and Anabolic (Kapha). Catabolic individuals tend to break down body mass into energy. They are easily stimulated, hyperactive, underweight and dry. Metabolic individuals tend to burn or use energy. They tend to be rosy-cheeked, easily irritated, focused, driven, and easily inflamed. Anabolic individuals tend to store energy as body mass. If they store too much energy, they could gain weight easily and have congestion. Anabolic people tend to be stable and grounded.

HAS THE FOLLOWING

Subtaste:


Bland

BLAND

Bland means doesn't have much taste. In Chinese medicine, bland taste refers to afood without little macronutrients, such as cabbage, radish or bok choy.


Moves Energy:


Downward

DOWNWARD

Downward-moving (Adho Gati Marga) substances move food downward in the GI tract, settle the nervous system, and relax muscles.


Tissue (dhatu):


Blood Plasma Lymph

BLOOD-PLASMA-LYMPH

Plasma (Rasa Dhatu) includes plasma, white blood cells, and lymph.

Medicinal Benefits, Uses & Herbal Actions of Almond Date Shake with Cinnamon

Experiences are Personal

Experiences vary according to the person and constitution. Individual results may vary. The list of herbal-actions below has not be approved by the FDA and should not be used to treat a medical condition.
Compare Almond Date Shake with Cinnamon with these Foods
Compare Almond Date Shake with Cinnamon with these Herb Supplements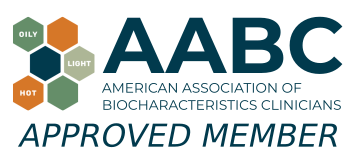 Joyful Belly is a recognized school of biocharacteristics medicine.
Eat Well for Life With Ayurveda: Balance Your Dosha
Love our recipes? Discover how to balance your diet for only $35 with this popular short course. GET THE ECOURSE
About the Author
John Immel, the founder of Joyful Belly, teaches people how to have a healthy diet and lifestyle with
Ayurveda biocharacteristics
. His approach to Ayurveda is clinical, yet exudes an ease which many find enjoyable and insightful. John also directs Joyful Belly's
School of Ayurveda
, offering professional clinical training in Ayurveda for over 15 years.
John's interest in Ayurveda and specialization in digestive tract pathology was inspired by a complex digestive disorder acquired from years of international travel, as well as public service work in South Asia. John's commitment to the detailed study of digestive disorders reflects his zeal to get down to the roots of the problem. His hope and belief in the capacity of each & every client to improve their quality of life is nothing short of a personal passion. John's creativity in the kitchen and delight in cooking for others comes from his family oriented upbringing. In addition to his certification in Ayurveda, John holds a bachelor's degree in mathematics from Harvard University.
John enjoys sharing Ayurveda within the context of his Catholic roots, and finds Ayurveda gives him an opportunity to participate in the healing mission of the Church. Jesus expressed God's love by feeding and healing the sick. That kindness is the fundamental ministry of Ayurveda as well. Outside of work, John enjoys spending time with his wife and 6 kids, and pursuing his love of theology, philosophy, and language.
Comments & Impressions of 'Almond Date Shake With Cinnamon'
Do you like 'almond date shake with cinnamon'? Why or why not? What makes it unique? Is there something you'd like to know about 'almond date shake with cinnamon'?
Sign in to review this recipe
In love with this recipe. It feels so good to drink it! thank you!
I have another question regarding the fruits with meals: would it be okay to cook fruit with grains? Say, if I put oats and apples together in the slow cooker for breakfast? I've done this a few times and have found that it sits well with me but am not sure if it's creating something I can't recognize.
Yes - as long as your digestion remains strong, many 'poor' food combinations are ok.
Ah, date and almond shake - a favourite! Rather than shop-bought almond milk I soak blanched almonds overnight in a mug of water, then in the morning simply add the dates and cinnamon (and I always use cardamon) and blend. Thanks for the idea of heating it up. Re your image, I notice you use almonds with the skin on, but I was taught to never ever use these as the skin is hard to digest and slightly toxic.
Enjoy the shake as a healthy dessert!
This is the best tasting shake ! I used organic coconut milk, a sprinkle of cinnamon and cardamon with the dates and pressed liquify on my blender. Turned out perfect ! Even has a nice creamy top, almost like a latte top, except better ! Thank you
Delicious ! ! !
overwhelming urge to throw in an apple, but i'm guessing that's too much fruit w/ milk..
This is one of my favorite things to make and with many variations. Date shakes are the best...with cinnamon, ginger, saffron, or a chai blend. Even add a banana and/or lime. For those who are sensitive to dairy milk and want a very close-tasting alternative, try making Macadamia nut milk. I'm telling you the taste is so rich and "milk" like and it makes the best date shakes!
Macadamia Nut Milk ?? Want to give us our recipe Jess?
Amazing! I know you make great recepies.... I will have to stop eating only wild and go the conventional route. My body is very happy for this tasty treat! I will be making this again soon.
Almond milk is fine for vata. Kapha can substitute rice milk.
Soaked the dates overnight, warmed almond milk to slightly warmer than room and blended all ingredients. So yummy. With homemade almond milk the consistency was much more creamer, and tastier, to me. Thank u for this wonderful, luscious recipe.
Love this drink, will try the brown rice for a light meal substitute especially in the evenings heartily but not too heavy for a evening meal, any thoughts on this idea? Vatapitta Dosha.
Absolutely delicious! This satisfies any craving for sweets without compromising blood sugar. Next time I'll try adding ghee.
Absolutely delicious and comforting. I will make this a go to shake, for sure. I made my own almond milk and added a dribble of pure vanilla extract. Very tasty!