ALMOND MILK WITH SAFFRON & CARDAMOM

Save





4 ratings, 310 likes
Customer Reviews
5.00 out of 5 stars
Sign in to review this recipe
"Fabulous. I used a combination of commercial almond milk and organic whole diary milk. The tsp of honey is a bit too..."
- Sue Ellen,
Princeton
,
NJ





How to Make Almond Milk with Saffron & Cardamom
SERVINGS: 1
PREP TIME: 5 MINUTES
COOK TIME: 10 MINUTES
PREPARATION OF THIS HEALTHY RECIPE
Soak 10 almonds overnight in water. Peel in morning. Grind saffron with mortar and pestle. Add spices, almonds and milk in a blender and puree. Boil, stirring constantly to prevent the milk from sticking to the pan. Pour into glass and add honey.
How Can This Ayurvedic Recipe Make You Feel Great?
AYURVEDIC ANALYSIS
Strength & Energy Building Tonic
When the rhythms of nature invite us to seek out foods which nourish and strengthen our bodies, we can take inspiration from the squirrels gathering their nuts in preparation for the long winter. Long before the agricultural revolution, humans relied on nuts for an easily accessible and nutritionally dense sustenance. Their creamy texture must have been a primary source of satisfaction as well.
Since those times, nuts, and particularly almonds, remain one of the best foods to fortify your body. Almonds, and seeds in general, offer all the vitamins and minerals a young plant needs to grow. This enriching quality makes them excellent blood tonics for those with anemia. Almonds also work at a deep level to nourish the bones, helping your body to strengthen from the inside out. Indeed, the benefits of eating almonds are manifested outwardly through soft, firm, supple skin. Almonds also have powerful aphrodisiac and reproductive support qualities. Just inhaling the sweet, rich aroma of warm almond milk begins the process of soothing and nourishing the body.
Due to the time-intensive process of its cultivation, saffron has long been one of the most prized and expensive spices in the world. The richly saturated golden hue is reflective of the powerful qualities it holds as well as its status as one of the kings of the spice world. This vibrant spice comes from the flower stigma of a variety of the crocus plant, and it has been used across the centuries for a broad range of medicinal and therapeutic purposes. Saffron also has a long-standing reputation as an aphrodisiac. It is said that Cleopatra added saffron to her baths in order to enhance the pleasure of her sexual forays.
More importantly, saffron improves circulation, purifies and thins the blood. These actions serve to improve absorption and assimilation of the denser almond, a classic example of how Ayurveda often pairs heavy, rich foods with lighter, stimulating spices.
Calm Your Nerves
With our lives filled with activities, commitments, and relationships which demand our emotional and physical energies, most of us experience feeling a little frazzled these days. The demands of our lives, both positive and otherwise, often leave us feeling the depletion that arises from overly-stimulated nervous systems. Add in the strain of harsh weather or an irregular routine, and you may feel strong emotional and physical effects. When your body and mind feel overwhelmed, Ayurveda has some unique tips to ground your nerves. To start, saffron cools your mind while almonds nourish your nervous system. Every nerve in your body is coated in a layer of fat, called the myelin sheath, that insulates, protects, and guides the electric impulses of your neurons. Without this protective fatty barrier, your signals become frayed and irregular, leading to the sensation of being scattered and over-stimulated. Nourishing this fatty layer of the nervous system is key to settling your mind, for as your body builds up these healthy fats, it can better protect itself from the stresses accumulated over the course of the day. Spiced almond milk offers an excellent way to ingest these rich fats in a way which is easily absorbed by the body and gentle on the digestive system. The addition of saffron and cardamom both increase the medicinal qualities of the beverage and make it even more appetizing and comforting to drink.
Other Uses
Saffron and cardamom are given to children in Iran for colds and flu, often with cow's milk. Saffron, cardamom and honey break up mucus. This spiced almond milk is excellent before bedtime to encourage gentle and restful sleep in those experiencing over-stimulation, cold, and dryness in the body. While those prone to excess mucous accumulation should be judicious with quantity, all body types can enjoy this nourishing and grounding beverage in moderation.
WHAT IS ALMOND MILK WITH SAFFRON & CARDAMOM?
Tasty & delicious with a golden yellow color. Saffron is an exquisite and luxurious spice, the most expensive in the world.
WHY EAT AN AYURVEDIC DIET?
Eating Ayurvedically makes you feel nourished and energized. An Ayurvedic diet is tailored to your individual body type and the specific imbalances you are working with at any given time. Ayurveda shows you your specific body type's needs and what should be favored in your Ayurvedic menu. Watch as you eat less but feel more satisfied because what you are eating truly nourishes you. Since Ayurveda believes all disease begins in the digestive tract, food is your first medicine. By eating a healthy diet that's ideal for your body, you experience optimal health.
Is Almond Milk with Saffron & Cardamom Good for My Ayurvedic Diet?
Find out by taking this
free, easy quiz
. You'll learn your body type, and whether Almond Milk with Saffron & Cardamom is a good fit for your body type. Time to complete: approximately 1 minute.
AYURVEDIC MEDICINAL BIOCHARACTERISTICS
What is the biocharacteristic theory of medicine?
INCREASES

Increases These Biocharacteristics (Gunas)

Functional Ayurveda helps you assess imbalances through 20 main

biocharacteristics (gunas)

. Aggravating these characteristics weakens your body and causes imbalance. By knowing which characteristics are habitually imbalanced in your body, you will be able to identify and correct imbalances before you get sick. Every characteristic has an opposite which balances it (i.e. hot balances cold). You restore balance by favoring diet and lifestyle choices that increase the opposite characteristic.

MOBILE

ABOUT MOBILE BIOCHARACTERISTIC

Mobile refers to anything that stimulates the nervous system, muscles, or activity.

CLEAR

ABOUT CLEAR BIOCHARACTERISTIC

Clear refers to anything that cleanses or flushes out wastes, or that digests ama.

LIQUEFIED

ABOUT LIQUEFIED BIOCHARACTERISTIC

Substances that thin fluids (lower viscosity of blood plasma).

TASTES

The 6 Tastes

Taste is used to sense the most basic properties and effects of food. Each taste has a specific medicinal effect on your body. Cravings for food with certain tastes indicate your body is craving specific medicinal results from food. Taste is experienced on the tongue and represents your body's reaction to foods. Sweet taste causes physical satisfaction and attraction whereas bitter taste causes discomfort and aversion. Kapha should use less sweet taste while Vata and Pitta would benefit from using more sweet taste. One of the first signs of illness is that your taste and appetite for food changes. The six tastes are sweet, sour, salty, pungent, bitter, and astringent. Do you crave foods with any of the tastes below?

SWEET

ABOUT SWEET BIOCHARACTERISTIC

Sweet refers to anything builds tissue, including macronutrients such as carbohydrates, proteins and fats.

ASTRINGENT

ABOUT ASTRINGENT BIOCHARACTERISTIC

Astringency is characterized by constriction, drawing together, or drying.

DOSHAS

The Three Doshas / Body Types

According to the

biocharacteristic theory of medicine

, people tend to get sick, over and over again, due to habitual causes and imbalances that are unique to the person. Your body type summarizes this tendency, showing you the 'type' of conditions and imbalances that frequently challenge your health & wellness. Using body type, you can also identify remedies likely to improve your strength and resiliency. Your body type identifies physical and mental characteristics as well as your personal strengths and weaknesses. The calculation of your body type is based on your medical history.

The 3 functional body types (doshas), are Catabolic (Vata), Metabolic (Pitta), and Anabolic (Kapha). Catabolic individuals tend to break down body mass into energy. Metabolic individuals tend to burn or use energy. Anabolic individuals tend to store energy as body mass. Catabolic people tend to be easily stimulated, hyperactive, underweight and dry. Metabolic people tend to be rosy-cheeked, easily irritated, focused, driven, and easily inflamed. Anabolic people are heavy, stable and grounded, but if they store too much energy, they could gain weight easily and have congestion.

HAS THE FOLLOWING

Effect:

Contains:
Allergens, Tree Nuts,
MEDICINAL PROPERTIES

Experiences are Personal
Experiences vary according to the person and constitution. Individual results may vary. The list of herbal-actions below has not be approved by the FDA and should not be used to treat a medical condition.
Here are the herbal actions of Almond Milk with Saffron & Cardamom: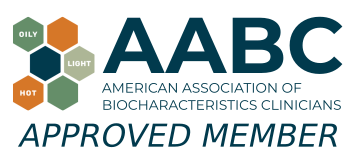 Joyful Belly is a recognized school of biocharacteristics medicine.
Eat Well for Life With Ayurveda: Balance Your Dosha
Love our recipes? Discover how to balance your diet for only $35 with this popular short course. GET THE ECOURSE
About the Author
John Immel, the founder of Joyful Belly, teaches people how to have a healthy diet and lifestyle with Ayurveda. His approach to Ayurveda exudes a certain ease, which many find enjoyable and insightful. John also directs Joyful Belly's
School of Ayurveda
, which specializes in digestive tract pathology & Ayurvedic nutrition. John and his wife Natalie recently published
Explore Your Hunger: A Guide to Hunger, Appetite & Food
.
John's interest in Ayurveda and digestive tract pathology was inspired by a complex digestive disorder acquired from years of international travel, including his public service work in South Asia. John's commitment to the detailed study of digestive disorders reflects his zeal to get down to the roots of the problem. His hope and belief in the capacity of each & every client to improve their quality of life is nothing short of a personal passion. John's creativity in the kitchen and delight in cooking for others comes from his family oriented upbringing. In addition to his certification in Ayurveda, John holds a bachelor's degree in mathematics from Harvard University.
John enjoys sharing Ayurveda within the context of his Catholic roots, and finds Ayurveda gives him an opportunity to participate in the healing mission of the Church. Jesus expressed God's love by feeding and healing the sick. That kindness is the fundamental ministry of Ayurveda as well.
Comments & Impressions of 'Almond Milk With Saffron & Cardamom'
Do you like 'almond milk with saffron & cardamom'? Why or why not? What makes it unique? Is there something you'd like to know about 'almond milk with saffron & cardamom'?





(5.00 out of 5 stars) 4 ratings, 310 likes
Sign in to review this recipe
what about using almond milk (store bought) instead of milk and almonds?
-
Dave Blackburn, Denver, CO
12-06-11
(
Reply
)
David, that is a fine substitute if dairy is a problem. Thanks for the suggestion!
1-2 cups a day is sufficient unless you need more nourishment. Depending on your constitution, milk before bed might aggravate mucus (aggravate Kapha), or might help soothe you to sleep (pacify Vata).
Fabulous. I used a combination of commercial almond milk and organic whole diary milk. The tsp of honey is a bit too sweet for me, so I'll cut back on that next time.
-
Sue Ellen, Princeton, NJ





11-18-13
(
Reply
)
Cinnamon would be a nice addition, as long as you're not Pitta.
-
Kimberly Kubicke, Asbury park, NJ





07-21-16
(
Reply
)