APPLE SAUCE WITH GINGER & GHEE

Save




5 ratings, 1081 likes
Customer Reviews
4.20 out of 5 stars
Sign in to review this recipe
"My husband kept asking me to bake some chocolate chip cookies. I am trying to lose weight so i made this instead. This..."
- Jax Domnitz,
Millbrae
,
CA





How to Make Apple Sauce with Ginger & Ghee
SERVINGS: 1
PREP TIME: 10 MINUTES
COOK TIME: 10 MINUTES
PREPARATION OF THIS HEALTHY RECIPE
If you are using store bought applesauce skip to step 2.

1. Peel, core, and thinly slice apples. Combine apples in a saucepan with 1/3c water and simmer until the apples are tender, stirring frequently. Add in raw sugar.

2. Mix and bring ghee, ginger, and applesauce to a simmer, stirring occasionally. Serve warm.
How Does This Ayurvedic Recipe Improve Wellness?
CLINICAL AYURVEDIC REVIEW
Discover nature's comfort food in a warm bowl of Apple Sauce with Ginger & Ghee. Snuggling up with a blanket and applesauce is all you need to soften and sweeten your mood. Applesauce takes you back to the innocence and simplicity of childhood. Warming ghee smoothes and soothes your nerves. A warm bowl of spiced apple sauce with ghee and a sprinkle of sugar is the ideal after-school (or after-work!) snack that will satisfy your stomach without hurting your waistline.
Orchard-ripe apples hang heavy on the tree this time of year, and make a tasty golden base for this wonderful autumn treat. If you're so inclined, grab a flannel, a basket, and find a feral apple tree in your neighborhood or local park, and pick them fresh. There's nothing like the smell of simmering, homemade applesauce to make any autumn afternoon cozy.
An Apple a Day
Does an apple a day really keep the doctor away? It's a familiar American adage that deserves a renaissance, but with a twist. In Ayurveda, a cooked apple - not a raw one - keeps the doctor away. Raw apples are cold, drying and might not digest easily, especially when left unskinned. Cooked apples, on the other hand, are warm and soft, like soups. They digest in a snap. Along with cooking, ghee softens the fibrous quality of apples that feels rough to those with sensitive constitutions and promises easier digestion.
The Perfect Autumn Snack
Your digestion works hard throughout the day so Ayurveda suggests
snacks
should be light and easy to digest. Applesauce with Ginger & Ghee is a near-perfect snack for gentle relief from hunger. When you're ravenous, applesauce will provide relief, without destroying your appetite for dinner. When you're simply stressed, applesauce provides comfort without putting on the pounds. The sour taste refreshes your kidneys and adrenals, as it restores a feeling of juiceyness. In as little as one hour after a bowl of this delicious treat, you will feel pleasantly hungry for a hearty autumn dinner. Applesauce is also a great option for a late-night snack.
Keeps you Regular
One of the main reasons "an apple a day keeps the doctor away" is its ability to keep you regular and stave off constipation. Sour taste warms and stimulates secretions that help you maintain a moist colon and motility. The high fiber content of apples (2.9 grams/cup) bulks up the stool for an easy elimination that cleanses the colon, which in turn keeping your blood clean. A clean colon coupled with clean blood means a clean bill of health!
Gently Clean Your Liver
Malic acid, the constituent responsible for the sour, tart taste of apples, has a particular affinity for liver cleansing and support. Apples are also sweet, a taste that gently nourishes the body and inspires a calm, tranquil state of mind. The tart sourness of apple purifies the liver and cools the blood by drawing bile into the small intestine for elimination. This effect is somatically experienced as a softening of the eyes.
Steady Blood Sugar
A spoonful of applesauce on the tongue registers sour taste, which increases saliva and stimulates the digestive tract which increases your digestive strength. After we swallow bites of the cooked apple, it descends down to the stomach and passes through to the small intestine. Although absorption of sweet taste increases blood sugar, apples have a relatively low glycemic index (38) and calorie count (72), making this a sweet treat that is healthy and safe.
Autumn Immune Tonic
Warm, soft, and comforting Applesauce with Ginger & Ghee nurtures & moistens your body through the dry transition to autumn. It prepares your tissues for winter. Ginger stimulates digestion while keeping you warm. It even makes you sweat out toxins that may be circulating in the blood, expelling these potential threats to your health. Ghee and raw sugar are extra nourishing after loss of fluids from a long, hot summer.
Weathering the Fall
The two most challenging times of year are the temperature u-turns of August and February. August illnesses tend to arise from deficiency, and February, from excess. Warm, soft, and comforting "Applesauce with Ginger & Ghee" nurtures the body through the transition to autumn and prepares our tissues for winter. In addition to the healing benefits of apple described above, ginger stimulates and enhances digestive efficiency. Ghee and raw sugar are extra nourishing after loss of fluids from a long, hot summer.
If you're so inclined, grab a flannel, a basket, and find a feral apple tree in your neighborhood or local park. These "Johnny apple-seed" trees are abundant and often underutilized. "Applesauce with Ginger & Ghee" is like an apple pie without the crust. Enjoy a warm cup on a cool autumn morning.
AYURVEDA'S GUIDE TO VITALITY & WHOLESOME NOURISHMENT
Your Ayurvedic diet is tailored to your individual body and your specific imbalances. With an Ayurvedic diet you feel joy and satisfaction because what you are eating truly nourishes and balances you. Disease results from diets and lifestyles that are incompatible with your nature. By eating a personalized diet matched to your body, you experience optimal health. See How it Works.
Is Apple Sauce with Ginger & Ghee Good for My Ayurvedic Diet?
Find out by taking this
free, easy quiz
. You'll learn your body type, and whether 'Apple Sauce with Ginger & Ghee' is a good fit. Complete the basic quiz in 1 minute, or go deeper with additional quizzes at your own leisure to learn more about your body.
See a complete list of
all biocharacteristics
.
INCREASES

Increases These Biocharacteristics (Gunas)

Functional Ayurveda helps you assess imbalances through 20 main

biocharacteristics (gunas)

. Aggravating these characteristics weakens your body and causes imbalance. By knowing which characteristics are habitually imbalanced in your body, you will be able to identify and correct imbalances before you get sick. Every characteristic has an opposite which balances it (i.e. hot balances cold). You restore balance by favoring diet and lifestyle choices that increase the opposite characteristic.

MOBILE

ABOUT MOBILE BIOCHARACTERISTIC

Mobile refers to anything that stimulates the nervous system, muscles, or activity.

TASTES

The 6 Tastes

Taste is used to sense the most basic properties and effects of food. Each taste has a specific medicinal effect on your body. Cravings for food with certain tastes indicate your body is craving specific medicinal results from food. Taste is experienced on the tongue and represents your body's reaction to foods. Sweet taste causes physical satisfaction and attraction whereas bitter taste causes discomfort and aversion. Kapha should use less sweet taste while Vata and Pitta would benefit from using more sweet taste. One of the first signs of illness is that your taste and appetite for food changes. The six tastes are sweet, sour, salty, pungent, bitter, and astringent. Do you crave foods with any of the tastes below?

SOUR

ABOUT SOUR BIOCHARACTERISTIC

Sour refers to anything fermented or acidic.

DOSHAS

The Three Doshas / Body Types

According to the

biocharacteristic theory of medicine

, people tend to get sick, over and over again, due to habitual causes and imbalances that are unique to the person. Your body type summarizes this tendency, showing you the 'type' of conditions and imbalances that frequently challenge your health & wellness. Using body type, you can also identify remedies likely to improve your strength and resiliency. Your body type identifies physical and mental characteristics as well as your personal strengths and weaknesses. The calculation of your body type is based on your medical history.

The 3 functional body types (doshas), are Catabolic (Vata), Metabolic (Pitta), and Anabolic (Kapha). Catabolic individuals tend to break down body mass into energy. They are easily stimulated, hyperactive, underweight and dry. Metabolic individuals tend to burn or use energy. They tend to be rosy-cheeked, easily irritated, focused, driven, and easily inflamed. Anabolic individuals tend to store energy as body mass. If they store too much energy, they could gain weight easily and have congestion. Anabolic people tend to be stable and grounded.

HAS THE FOLLOWING

Moves Energy:


Downward

DOWNWARD

Downward-moving (Adho Gati Marga) substances move food downward in the GI tract, settle the nervous system, and relax muscles.


Tissue (dhatu):


Reproductive

REPRODUCTIVE

Reproductive tissue (Shukra/Artava Dhatu) includes male and female reproductive organs.

,

Blood Plasma Lymph

BLOOD-PLASMA-LYMPH

Plasma (Rasa Dhatu) includes plasma, white blood cells, and lymph.

Medicinal Benefits, Uses & Herbal Actions of Apple Sauce with Ginger & Ghee

Experiences are Personal

Experiences vary according to the person and constitution. Individual results may vary. The list of herbal-actions below has not be approved by the FDA and should not be used to treat a medical condition.
Foods with a Similar Nature to Apple Sauce with Ginger & Ghee
Herb Supplements with a Similar Nature to Apple Sauce with Ginger & Ghee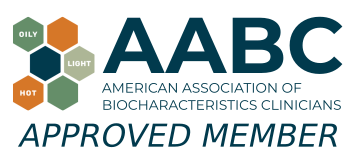 Joyful Belly is a recognized school of biocharacteristics medicine.
Eat Well for Life With Ayurveda: Balance Your Dosha
Love our recipes? Discover how to balance your diet for only $35 with this popular short course. GET THE ECOURSE
About the Author
John Immel, the founder of Joyful Belly, teaches people how to have a healthy diet and lifestyle with
Ayurveda biocharacteristics
. His approach to Ayurveda is clinical, yet exudes an ease which many find enjoyable and insightful. John also directs Joyful Belly's
School of Ayurveda
, offering professional clinical training in Ayurveda for over 15 years.
John's interest in Ayurveda and specialization in digestive tract pathology was inspired by a complex digestive disorder acquired from years of international travel, as well as public service work in South Asia. John's commitment to the detailed study of digestive disorders reflects his zeal to get down to the roots of the problem. His hope and belief in the capacity of each & every client to improve their quality of life is nothing short of a personal passion. John's creativity in the kitchen and delight in cooking for others comes from his family oriented upbringing. In addition to his certification in Ayurveda, John holds a bachelor's degree in mathematics from Harvard University.
John enjoys sharing Ayurveda within the context of his Catholic roots, and finds Ayurveda gives him an opportunity to participate in the healing mission of the Church. Jesus expressed God's love by feeding and healing the sick. That kindness is the fundamental ministry of Ayurveda as well. Outside of work, John enjoys spending time with his wife and 6 kids, and pursuing his love of theology, philosophy, and language.
Comments & Impressions of 'Apple Sauce With Ginger & Ghee'
Do you like 'apple sauce with ginger & ghee'? Why or why not? What makes it unique? Is there something you'd like to know about 'apple sauce with ginger & ghee'?




(4.20 out of 5 stars) 5 ratings, 1081 likes
Sign in to review this recipe
Brought this little zinger with me camping. What a divine mixture of flavors that come together in this recipe. Thanks, Joseph!
-
Andrew Keeler, New haven, CT
09-13-10
(
Reply
)
Tried this using lime instead of lemon, Bramley's [British cooking apples], 2 tbsp date syrup instead of raw sugar and added a handful of raspberries - delicious! - Charlie, York
-
Charlie, York
09-02-12
(
Reply
)
Hi, Would it be okay to replace these: Lemon with Lime Dry ginger with Fresh Ginger? Yes, high pitta, but love to try this recipe! Thank you for all you do! Namasthe~ Sanghee Sonoma, Calif.
-
Sanghee Chon, Sonoma, CA
08-12-13
(
Reply
)
Yes Smitha you can substitute them - great suggestions. Thanks.
Oh nooooooo, I feel another addiction coming on!!!! After the recipe for the Almond Fudge (which I eat every day) I think this new recipe for applesauce will be an every day food for me in autumn. Love your recipes and wisdom. Thanks. Kathleen Lewis, Columbus Ohio
-
Kathleen Lewis, Columbus, OH





09-12-13
(
Reply
)
I just picked a bunch of pears & apples this week -- more pears than apples. How would this be for a vata-prone person if made with pears + apples, or pears only?
-
Lisa, Alexandria
09-12-13
(
Reply
)
Sounds awesome! Do you use jaggery for raw sugar?
-
Janet Cox, Waite hill, OH
10-24-14
(
Reply
)
My husband kept asking me to bake some chocolate chip cookies. I am trying to lose weight so i made this instead. This satisfying for both of our pittas. I have more kapha than he so I omitted the sugar. This was perfect.
-
Jax Domnitz, Millbrae, CA





02-23-15
(
Reply
)