BUTTERNUT SQUASH SOUP WITH ROSEMARY & THYME

Save





2 ratings, 236 likes
Customer Reviews
5.00 out of 5 stars
Sign in to review this recipe
"Loved this soup!Will it make again."
- LeAnn,
15759 deedon rd la pine, 97739
,
OR





How to Make Butternut Squash Soup with Rosemary & Thyme
SERVINGS: 4
PREP TIME: 20 MINUTES
COOK TIME: 20 MINUTES
INGREDIENTS
SKILL LEVEL:
EASY
| | |
| --- | --- |
| 1/4 tsp | |
| 4 c | |
| 2 clove | |
| 2 tbsp | |
| 1/4 tsp | |
| 1/4 tsp | |
| 1/4 tsp | |
| 1/2 c | |
PREPARATION OF THIS HEALTHY RECIPE
Begin by sauteing the onions in the olive oil. When the onions begin to brown, add the garlic. Allow the garlic to cook with the onions for another few minutes. Next, add all of the remaining ingredients, cover with water, and bring to a boil. Cook until the butternut squash is tender - about 20 minutes. Allow the soup to cool a bit before transferring it to a blender. Blend at medium speed in intervals, venting any steam that accrues during the process. Blend until creamy and smooth. Serve and garnish with a sprinkle of fresh thyme and cracked black pepper.

For an additional skin tonifying quality, add a pinch of turmeric.
How Does This Ayurvedic Recipe Improve Wellness?
CLINICAL AYURVEDIC REVIEW
Something shifts in the late summer to early autumn air, and you find yourself craving more grounding and heavy foods. Pumpkin pie spices begin appearing on end caps at your local grocery store and in creamy lattes in your hometown coffee shops. You feel a need to combat the movement of the season, and changes in the air, with warm drinks and soups that make you feel held and cozy, nourished and rooted within yourself as the world around you rapidly transforms before your eyes.
This naturally creamy Butternut Squash Soup With Rosemary & Thyme grounds and nourishes your body and soul alike. The soft orange color is reminiscent of the fall leaves that are beginning to appear in treetops as the days shorten, while reminding us of the warm rays of the late summer sun that now feels like a far away dream, dropping from mind with the humidity.
The addition of mineral salt and sweetly cooked, caramelized garlic and onion further grounds the shifting energies of the mind with a sleepy, satisfying, tamasic, effect. Black pepper, rosemary and thyme further enhance the warming qualities of this recipe, rounding out the heaviness with the high notes of aromatic spices, while the rosemary lends a rustic feel to the sweet, orange butternut squash. Add enough black pepper and rosemary to give the butternut squash a warm feel that will help drive the sweet nourishing ojas of the squash to the whole body.
If you experience dry skin this time of year, the pairing of turmeric with the nourishing butternut squash can make for a great skin tonic.
With the nutritive squash blending with the warming, lung penetrating, and antimicrobial actions of the herbs and spices, this recipe comes just in the nick of time. It will build up your reserves to prevent respiratory viruses that awaken during this time of year.
WHAT IS BUTTERNUT SQUASH SOUP WITH ROSEMARY & THYME?
Rosemary lends a rustic feel to the sweet, orange butternut squash.
AYURVEDA'S GUIDE TO VITALITY & WHOLESOME NOURISHMENT
Your Ayurvedic diet is tailored to your individual body and your specific imbalances. With an Ayurvedic diet you feel joy and satisfaction because what you are eating truly nourishes and balances you. Disease results from diets and lifestyles that are incompatible with your nature. By eating a personalized diet matched to your body, you experience optimal health. See How it Works.
Is Butternut Squash Soup with Rosemary & Thyme Good for My Ayurvedic Diet?
Find out by taking this
free, easy quiz
. You'll learn your body type, and whether 'Butternut Squash Soup with Rosemary & Thyme' is a good fit. Complete the basic quiz in 1 minute, or go deeper with additional quizzes at your own leisure to learn more about your body.
See a complete list of
all biocharacteristics
.
INCREASES

Increases These Biocharacteristics (Gunas)

Functional Ayurveda helps you assess imbalances through 20 main

biocharacteristics (gunas)

. Aggravating these characteristics weakens your body and causes imbalance. By knowing which characteristics are habitually imbalanced in your body, you will be able to identify and correct imbalances before you get sick. Every characteristic has an opposite which balances it (i.e. hot balances cold). You restore balance by favoring diet and lifestyle choices that increase the opposite characteristic.

DOSHAS

The Three Doshas / Body Types

According to the

biocharacteristic theory of medicine

, people tend to get sick, over and over again, due to habitual causes and imbalances that are unique to the person. Your body type summarizes this tendency, showing you the 'type' of conditions and imbalances that frequently challenge your health & wellness. Using body type, you can also identify remedies likely to improve your strength and resiliency. Your body type identifies physical and mental characteristics as well as your personal strengths and weaknesses. The calculation of your body type is based on your medical history.

The 3 functional body types (doshas), are Catabolic (Vata), Metabolic (Pitta), and Anabolic (Kapha). Catabolic individuals tend to break down body mass into energy. They are easily stimulated, hyperactive, underweight and dry. Metabolic individuals tend to burn or use energy. They tend to be rosy-cheeked, easily irritated, focused, driven, and easily inflamed. Anabolic individuals tend to store energy as body mass. If they store too much energy, they could gain weight easily and have congestion. Anabolic people tend to be stable and grounded.

HAS THE FOLLOWING

Subtaste:


Resinous

RESINOUS

Resinous substances often contain sap in them, such as rosemary, or herbs such as cedar, frankincense, and guggulu.

Medicinal Benefits, Uses & Herbal Actions of Butternut Squash Soup with Rosemary & Thyme

Experiences are Personal

Experiences vary according to the person and constitution. Individual results may vary. The list of herbal-actions below has not be approved by the FDA and should not be used to treat a medical condition.
Foods with a Similar Nature to Butternut Squash Soup with Rosemary & Thyme
Herb Supplements with a Similar Nature to Butternut Squash Soup with Rosemary & Thyme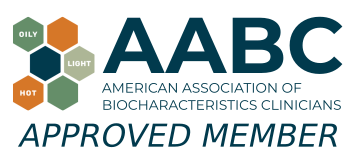 Joyful Belly is a recognized school of biocharacteristics medicine.
Eat Well for Life With Ayurveda: Balance Your Dosha
Love our recipes? Discover how to balance your diet for only $35 with this popular short course. GET THE ECOURSE
About the Author
John Immel, the founder of Joyful Belly, teaches people how to have a healthy diet and lifestyle with
Ayurveda biocharacteristics
. His approach to Ayurveda is clinical, yet exudes an ease which many find enjoyable and insightful. John also directs Joyful Belly's
School of Ayurveda
, offering professional clinical training in Ayurveda for over 15 years.
John's interest in Ayurveda and specialization in digestive tract pathology was inspired by a complex digestive disorder acquired from years of international travel, as well as public service work in South Asia. John's commitment to the detailed study of digestive disorders reflects his zeal to get down to the roots of the problem. His hope and belief in the capacity of each & every client to improve their quality of life is nothing short of a personal passion. John's creativity in the kitchen and delight in cooking for others comes from his family oriented upbringing. In addition to his certification in Ayurveda, John holds a bachelor's degree in mathematics from Harvard University.
John enjoys sharing Ayurveda within the context of his Catholic roots, and finds Ayurveda gives him an opportunity to participate in the healing mission of the Church. Jesus expressed God's love by feeding and healing the sick. That kindness is the fundamental ministry of Ayurveda as well. Outside of work, John enjoys spending time with his wife and 6 kids, and pursuing his love of theology, philosophy, and language.
Comments & Impressions of 'Butternut Squash Soup With Rosemary & Thyme'
Do you like 'butternut squash soup with rosemary & thyme'? Why or why not? What makes it unique? Is there something you'd like to know about 'butternut squash soup with rosemary & thyme'?





(5.00 out of 5 stars) 2 ratings, 236 likes
Sign in to review this recipe
I cook squash with hing and ajwain. A recipe used in eastern India involves basil and mustard seeds with squash. I have no clue about the dosha implications of these combinations but I love the taste!
-
Garima Thockchom, Fremont, CA
02-11-10
(
Reply
)
There are no instructions on how much water or what to do after it comes to a boil? Im assuming you blend in.
-
Katherine, Los angeles, CA
03-02-14
(
Reply
)
Katherine...Cover the surface with water and cook down.
-
David McKaig, Swannanoa, NC
03-03-14
(
Reply
)
Loved this soup!Will it make again.
-
LeAnn, 15759 deedon rd la pine, 97739 , OR





09-29-18
(
Reply
)
Delicious! Easy to make, tasty, and instantly pacifies me, a vata, and gratifies me, inside and out, throughout! Thankful for this recipe!
-
freda blackerby, St louis, MO





11-15-18
(
Reply
)