Save



3 ratings, 212 likes
Customer Reviews
3.67 out of 5 stars
Sign in to review this recipe
How to Make Cardamom Cherry Pie
SERVINGS: 8
PREP TIME: 0 MINUTES
COOK TIME: 120 MINUTES
INGREDIENTS
SKILL LEVEL:
EASY
| | |
| --- | --- |
| 1/2 tsp | |
| 3 c | |
| 1 tbsp | |
| 1 c | |
| 1 tsp | |
| 3/4 tsp | |
| 1 tsp | |
| 2 c | |
PREPARATION OF THIS HEALTHY RECIPE
Crust
1. Add the flour, sugar, and salt in a large mixing bowl. Mix thoroughly.

2. Cube chilled butter. Add it to the dry ingredients, rubbing it in with your fingertips. Work until nearly smooth.

3. Slowly add 1/2 cup of very cold water, teaspoon by teaspoon. Gently work the water into the dough with a spatula or wooden spoon until all flour is incorporated into the dough. Knead the dough just a few times, and press into a rough ball shape.

4. Flatten dough into a circle. Wrap in plastic wrap, and chill for at minimum one hour.

5. Remove from refrigerator, and roll out into a pie crust shape. This recipe calls for only the bottom crust, but feel free to be creative and add a top if you like.


Filling & Finish:
1. Preheat oven to 325 degrees.

2. If preparing with dried cherries, use 1 1/2 cups dried cherries and 4 cups water to rehydrate them. If fresh, use 3 cups cherries and and 2 1/2 cups water. In a medium saucepan, add ginger, sugar and cherries and water. Simmer the mixture for one hour. Now, add cardamom and cornstarch. Simmer ten minutes or until mixture thickens.

3. Meanwhile, place crust into a pie pan, pressing the dough into the corners. Bake the crust for fifteen minutes or until golden brown. Remove from oven. Pour the cherry mixture into the crust. Mixture will continue to thicken as it cools.

4. Serve hot!

How Does This Ayurvedic Recipe Improve Wellness?
CLINICAL AYURVEDIC REVIEW
Juicy, tart, tangy Cardamom Cherry Pie brightens your holiday table with its enthusiastic vibrancy. It's as bright as can be! Piled high with sweetly spiced cherries over a crispy crust, this sumptuous pie happily accepts rave reviews. Even after a heavy meal (say, on Christmas?) there's room for Cardamom Cherry Pie. Why? It's full of juicy fiber, deliciously warming digestive spices, and is even gluten free... not that you'd know it! Treat the tummies of your friends and family this holiday season to the growing fame of Cardamom Cherry Pie. Enjoy!
Nourish Your Blood
Cherries are an excellent way to nourish your blood (rakta). High in iron, cherries rebuild deficient anemic blood. Cherries' warming, blood building nature is perfect for December. Decembers cold temperature creates blood stagnation. However, their warming nature can aggravate pitta. In winter, the skin turns pale with the cold. Cherries are a skin tonic whose sweetness and sourness moisturizes your skin while restoring a healthy red glow.
Fabulous Fruity Fiber
Juicy Cardamom Cherry Pie is excellent for dry type constipation. Cherries cooked in sugar create a mucilage that keeps the intestines moist and moving, while the high fiber content of cherries results in bulky, easy stools. Sour cherries themselves are a gentle laxative. What does this mean for your and your digestion this holiday season? The dessert after dinner is a simple cure for constipation.
Soothes Firey Emotions
Cherries calm down the fiery emotions of Pitta constitutions. When under stress, hot Pitta constitutions tend to become impatient, frustrated, critical, and outright angry. The sweet perfection of cherries help bring these passionate friends back to a state of serene calm. The liver, an organ related to heat and Pitta, is also associated with anger. Their beta-carotene and sour taste immediately bring heat out of blood.
The holidays tend to be stressful in many ways- emotionally, physically, and digestively. Berries are lymphatic movers and cleanse your liver, allowing you to remain mellow and calm amidst the hustle and bustle.
Light, Healthy Dessert for Heavy Constitutions
Cardamom Cherry Pie is a safe choice for Kapha's sweet tooth thanks to natural sugars and high fiber content. Cherries are warming to the digestive tract and stimulate metabolism while their sourness aids in fat metabolism. Pungent cardamom and ginger aid digestion as well by keeping your digestive fire nice and strong.
AYURVEDA'S GUIDE TO VITALITY & WHOLESOME NOURISHMENT
Your Ayurvedic diet is tailored to your individual body and your specific imbalances. With an Ayurvedic diet you feel joy and satisfaction because what you are eating truly nourishes and balances you. Disease results from diets and lifestyles that are incompatible with your nature. By eating a personalized diet matched to your body, you experience optimal health. See How it Works.
Is Cardamom Cherry Pie Good for My Ayurvedic Diet?
Find out by taking this
free, easy quiz
. You'll learn your body type, and whether 'Cardamom Cherry Pie' is a good fit. Complete the basic quiz in 1 minute, or go deeper with additional quizzes at your own leisure to learn more about your body.
See a complete list of
all biocharacteristics
.
INCREASES

Increases These Biocharacteristics (Gunas)

Functional Ayurveda helps you assess imbalances through 20 main

biocharacteristics (gunas)

. Aggravating these characteristics weakens your body and causes imbalance. By knowing which characteristics are habitually imbalanced in your body, you will be able to identify and correct imbalances before you get sick. Every characteristic has an opposite which balances it (i.e. hot balances cold). You restore balance by favoring diet and lifestyle choices that increase the opposite characteristic.

EASY

ABOUT EASY BIOCHARACTERISTIC

Easy refers to anything easy to digest, or digests quickly.

MOBILE

ABOUT MOBILE BIOCHARACTERISTIC

Mobile refers to anything that stimulates the nervous system, muscles, or activity.

CLEAR

ABOUT CLEAR BIOCHARACTERISTIC

Clear refers to anything that cleanses or flushes out wastes, or that digests ama.

TASTES

The 6 Tastes

Taste is used to sense the most basic properties and effects of food. Each taste has a specific medicinal effect on your body. Cravings for food with certain tastes indicate your body is craving specific medicinal results from food. Taste is experienced on the tongue and represents your body's reaction to foods. Sweet taste causes physical satisfaction and attraction whereas bitter taste causes discomfort and aversion. Kapha should use less sweet taste while Vata and Pitta would benefit from using more sweet taste. One of the first signs of illness is that your taste and appetite for food changes. The six tastes are sweet, sour, salty, pungent, bitter, and astringent. Do you crave foods with any of the tastes below?

SWEET

ABOUT SWEET BIOCHARACTERISTIC

Sweet refers to anything builds tissue, including macronutrients such as carbohydrates, proteins and fats.

DOSHAS

The Three Doshas / Body Types

According to the

biocharacteristic theory of medicine

, people tend to get sick, over and over again, due to habitual causes and imbalances that are unique to the person. Your body type summarizes this tendency, showing you the 'type' of conditions and imbalances that frequently challenge your health & wellness. Using body type, you can also identify remedies likely to improve your strength and resiliency. Your body type identifies physical and mental characteristics as well as your personal strengths and weaknesses. The calculation of your body type is based on your medical history.

The 3 functional body types (doshas), are Catabolic (Vata), Metabolic (Pitta), and Anabolic (Kapha). Catabolic individuals tend to break down body mass into energy. They are easily stimulated, hyperactive, underweight and dry. Metabolic individuals tend to burn or use energy. They tend to be rosy-cheeked, easily irritated, focused, driven, and easily inflamed. Anabolic individuals tend to store energy as body mass. If they store too much energy, they could gain weight easily and have congestion. Anabolic people tend to be stable and grounded.

HAS THE FOLLOWING

Subtaste:

Moves Energy:

Tissue (dhatu):


Medicinal Benefits, Uses & Herbal Actions of Cardamom Cherry Pie

Experiences are Personal

Experiences vary according to the person and constitution. Individual results may vary. The list of herbal-actions below has not be approved by the FDA and should not be used to treat a medical condition.
Foods with a Similar Nature to Cardamom Cherry Pie
Herb Supplements with a Similar Nature to Cardamom Cherry Pie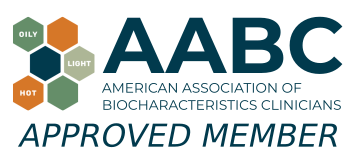 Joyful Belly is a recognized school of biocharacteristics medicine.
Eat Well for Life With Ayurveda: Balance Your Dosha
Love our recipes? Discover how to balance your diet for only $35 with this popular short course. GET THE ECOURSE
About the Author
John Immel, the founder of Joyful Belly, teaches people how to have a healthy diet and lifestyle with
Ayurveda biocharacteristics
. His approach to Ayurveda is clinical, yet exudes an ease which many find enjoyable and insightful. John also directs Joyful Belly's
School of Ayurveda
, offering professional clinical training in Ayurveda for over 15 years.
John's interest in Ayurveda and specialization in digestive tract pathology was inspired by a complex digestive disorder acquired from years of international travel, as well as public service work in South Asia. John's commitment to the detailed study of digestive disorders reflects his zeal to get down to the roots of the problem. His hope and belief in the capacity of each & every client to improve their quality of life is nothing short of a personal passion. John's creativity in the kitchen and delight in cooking for others comes from his family oriented upbringing. In addition to his certification in Ayurveda, John holds a bachelor's degree in mathematics from Harvard University.
John enjoys sharing Ayurveda within the context of his Catholic roots, and finds Ayurveda gives him an opportunity to participate in the healing mission of the Church. Jesus expressed God's love by feeding and healing the sick. That kindness is the fundamental ministry of Ayurveda as well. Outside of work, John enjoys spending time with his wife and 6 kids, and pursuing his love of theology, philosophy, and language.
Comments & Impressions of 'Cardamom Cherry Pie'
Do you like 'cardamom cherry pie'? Why or why not? What makes it unique? Is there something you'd like to know about 'cardamom cherry pie'?



(3.67 out of 5 stars) 3 ratings, 212 likes
Sign in to review this recipe
You may do either...pre-made or scratch. Organic stores have great alternatives.
What is the measurement if using frozen, unsweetened cherries?
-
Susan, Asheville, NC
12-19-13
(
Reply
)
For frozen cherries I'd use the same amount. Enjoy!
Jane...it is a pie. Enjoy!
-
David McKaig, Swannanoa, NC
12-21-13
(
Reply
)
Happy pi day, everyone! JMC
-
Jan Cannon, Springville, UT
03-14-16
(
Reply
)
Generally it's thought that if you cook fruit with other food, it is more acceptable to combine it.
-
Kimberly Kubicke, Asbury park, NJ





07-25-17
(
Reply
)
do you know if arrowroot powder work as a substitute for the cornstarch in this recipe?
-
Tanya Belireau, Canmore, AB
12-17-17
(
Reply
)
This pie unfortunately didn't turn out well for me with an overpowering cardamom flavor - my mistake for trying a new recipie on Christmas. The ingredients list includes only 3/4 t of sugar, however, the instructions reference adding sugar to both the crust and the cherry filling. It seems that there should be more sugar added to the cherry filling?
-
Sandra, San jose, CA


12-28-18
(
Reply
)
This was a great addition to the Christmas dessert table. It removes toxic heat and also restored vata deficient heat, while also looking festive!
-
Larissa Demalteris, Golden, CO




01-02-20
(
Reply
)