CELERY, BEET & CARROT JUICING

Save




5 ratings, 228 likes
Customer Reviews
4.60 out of 5 stars
Sign in to review this recipe
"Really love your juice recipes, but not sure what time of day to enjoy them - are they meant to be a meal replacement..."
- Amy





How to Make Celery, Beet & Carrot Juicing
SERVINGS: 1
PREP TIME: 5 MINUTES
COOK TIME: 0 MINUTES
INGREDIENTS
| | |
| --- | --- |
| 1 c | |
| 1/4 tsp | |
| 1 whole | |
| 1/4 c | |
| 1 clove | |
| 1/4 c | |
| 2 tbsp | |
PREPARATION OF THIS HEALTHY RECIPE
If you don't have a vegetable juicer, chop ingredients and puree in a blender with 4c water. Strain.

Otherwise, follow these instructions to receive the greatest benefits (and most juice) from this recipe. Organic ingredients are especially important in juicing recipes because the juice is potent and highly concentrated. Scrub and wash the carrots, radishes and beets well, discard their leafy tops and do not peel them. Start with the parsley. Roll it up tight into a ball then follow it with the celery. Parsley is the driest ingredient on the list, and following it with celery which has a high water content will extract the most juice. Then add the peeled garlic, carrot, radish and beet. Once the juice is poured, finish with fresh ground black pepper. Freshly squeezed juices lose their potency after about 20 minutes. Prepare individual portions and drink immediately, preferably on an empty stomach.

Generally should be taken once a day for a week or as directed. Pay attention to any sensations in the abdomen and heart rate after drinking. Then adjust the amount as appropriate for your body.
How Can This Ayurvedic Recipe Make You Feel Great?
AYURVEDIC ANALYSIS
People talk of detoxifying their bodies all year round, but did you know that
cleansing
in the spring supports the body's natural instincts to purify and renew? Early
spring
is a period of bright newness - a great time to refresh yourself while tender young greens being to sprout up and around you. Spring is nature's detox and cleanse season, when you set aside the rich foods of winter for lighter options that flush out the excesses clogging the system.
In early winter and into the new year, your body craved foods like sweet cheesecake, buttery pecan pie, and rich pork chops because these heavy foods helped insulate you against the cold. As the spring gradual warms up, these dense foods might still be lingering in your fat tissue, just as gooey, thick, and heavy in the body as it was on your holiday plate. Now that the days are getting longer, your body prepares for springtime by releasing excess fats and sugars. Spring is the ideal time to shed those holiday pounds as the mechanisms of your body are prepared to cleanse. The late-winter body is restless from the cold and could be depressed from enduring winter. Detoxing helps you to break through into spring's verdant glory.
As holiday excesses melt away, the
toxins
trapped in our fat tissue enter the bloodstream. The once-appetizing cheesecake, pecan pie, and holiday roasts begin to feel like overkill or even nauseating by mid-January. While we could easily devour two to three slices of cheesecake in mid-December, a sliver of cheesecake mid-February leaves behind an awful aftertaste,
post nasal drip
, and mucus. Although enjoyable on New Year's Eve, strong drinks and pungent foods like spiced rum, late night double espressos, and jalapeno french fries are acidic and irritating once stored in the body. If you've noticed more headaches, frustration, sciatica, or feel achy in the joints, you are experiencing those spicy choices on their way out.
Why Detox Juice Works
Detox juice assists the body in the process of releasing fats, sugars, and toxins. Each ingredient in this recipe works to neutralize the symptoms of detoxification you may be experiencing now, while it also sets a good foundation for springtime. Beets, radishes, and garlic cleanse the liver and gall bladder - organs and tissues that are working hard to break down stored fats and sugars. The pigment that gives beets their bright color helps to neutralize the toxins from alcohol and spicy appetizers, balancing blood chemistry. The beta-carotene in carrots cools the blood. You may notice a cooling effect in the eyes, which can feel inflamed, itchy, and irritated as the body releases fats. Beta-carotene is also an important nutrient to counteract seasonal depression as it helps the skin to absorb the most from the limited sunlight during winter.
If any of your holiday indulgences left you with indigestion and
reflux
, black pepper and raw garlic are powerful spices that
rebuild digestive fire
. Beets and raw garlic flush and cleanse the intestines. Celery and parsley flush the urinary system and the entire body of stagnant water weight. Garlic, black pepper, and celery flush the pores of the skin, which may feel dry, irritated, or prone to breakouts as the body detoxes. The spiciness of black pepper is also a cardiac stimulant that helps metabolize toxins in tissues. It destroys mucus and is a lung tonic for mid-February sniffles, strengthening your immune system for the fluctuating temperatures of early spring.
Vegetable Juicing in Ayurveda
This simple, fresh vegetable juice quickly delivers nutrients to important organs. Your juicer acts like mechanical teeth, breaking down the cell walls of the vegetables, allowing the nutrients to reach the bloodstream quicker. Vegetable juices are easy to digest because grinding and straining removes all fiber content.
WHAT IS CELERY, BEET & CARROT JUICING?
This brightly colored tonic offers the sweetness of beets and carrots, the saltiness of celery, and the peppery overtones of radishes, garlic, and black pepper. Parsley adds a refreshing touch of green. You will feel in harmony with the renewing vibrations of spring as the purifying flavors aid your body in its seasonal work.
WHY EAT AN AYURVEDIC DIET?
Eating Ayurvedically makes you feel nourished and energized. An Ayurvedic diet is tailored to your individual body type and the specific imbalances you are working with at any given time. Ayurveda shows you your specific body type's needs and what should be favored in your Ayurvedic menu. Watch as you eat less but feel more satisfied because what you are eating truly nourishes you. Since Ayurveda believes all disease begins in the digestive tract, food is your first medicine. By eating a healthy diet that's ideal for your body, you experience optimal health.
Is Celery, Beet & Carrot Juicing Good for My Ayurvedic Diet?
Find out by taking this
free, easy quiz
. You'll learn your body type, and whether Celery, Beet & Carrot Juicing is a good fit for your body type. Time to complete: approximately 1 minute.
AYURVEDIC MEDICINAL BIOCHARACTERISTICS
What is the biocharacteristic theory of medicine?
INCREASES

Increases These Biocharacteristics (Gunas)

Functional Ayurveda helps you assess imbalances through 20 main

biocharacteristics (gunas)

. Aggravating these characteristics weakens your body and causes imbalance. By knowing which characteristics are habitually imbalanced in your body, you will be able to identify and correct imbalances before you get sick. Every characteristic has an opposite which balances it (i.e. hot balances cold). You restore balance by favoring diet and lifestyle choices that increase the opposite characteristic.

TASTES

The 6 Tastes

Taste is used to sense the most basic properties and effects of food. Each taste has a specific medicinal effect on your body. Cravings for food with certain tastes indicate your body is craving specific medicinal results from food. Taste is experienced on the tongue and represents your body's reaction to foods. Sweet taste causes physical satisfaction and attraction whereas bitter taste causes discomfort and aversion. Kapha should use less sweet taste while Vata and Pitta would benefit from using more sweet taste. One of the first signs of illness is that your taste and appetite for food changes. The six tastes are sweet, sour, salty, pungent, bitter, and astringent. Do you crave foods with any of the tastes below?

PUNGENT

ABOUT PUNGENT BIOCHARACTERISTIC

Pungency is characterized by irritation, or sharp, spicy foods that irritate the mouth such as black pepper.

BITTER

ABOUT BITTER BIOCHARACTERISTIC

Bitter is disagreeable and stimulating rejection, and a strong taste often associated with black coffee, dark chocolate, and most salad greens.

DOSHAS

The Three Doshas / Body Types

According to the

biocharacteristic theory of medicine

, people tend to get sick, over and over again, due to habitual causes and imbalances that are unique to the person. Your body type summarizes this tendency, showing you the 'type' of conditions and imbalances that frequently challenge your health & wellness. Using body type, you can also identify remedies likely to improve your strength and resiliency. Your body type identifies physical and mental characteristics as well as your personal strengths and weaknesses. The calculation of your body type is based on your medical history.

The 3 functional body types (doshas), are Catabolic (Vata), Metabolic (Pitta), and Anabolic (Kapha). Catabolic individuals tend to break down body mass into energy. Metabolic individuals tend to burn or use energy. Anabolic individuals tend to store energy as body mass. Catabolic people tend to be easily stimulated, hyperactive, underweight and dry. Metabolic people tend to be rosy-cheeked, easily irritated, focused, driven, and easily inflamed. Anabolic people are heavy, stable and grounded, but if they store too much energy, they could gain weight easily and have congestion.

HAS THE FOLLOWING

Effect:

Type:
Vegetables
MEDICINAL PROPERTIES

Experiences are Personal
Experiences vary according to the person and constitution. Individual results may vary. The list of herbal-actions below has not be approved by the FDA and should not be used to treat a medical condition.
Here are the herbal actions of Celery, Beet & Carrot Juicing: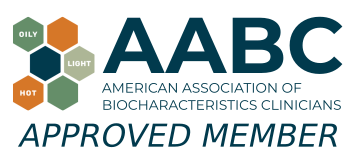 Joyful Belly is a recognized school of biocharacteristics medicine.
Eat Well for Life With Ayurveda: Balance Your Dosha
Love our recipes? Discover how to balance your diet for only $35 with this popular short course. GET THE ECOURSE
About the Author
John Immel, the founder of Joyful Belly, teaches people how to have a healthy diet and lifestyle with Ayurveda. His approach to Ayurveda exudes a certain ease, which many find enjoyable and insightful. John also directs Joyful Belly's
School of Ayurveda
, which specializes in digestive tract pathology & Ayurvedic nutrition. John and his wife Natalie recently published
Explore Your Hunger: A Guide to Hunger, Appetite & Food
.
John's interest in Ayurveda and digestive tract pathology was inspired by a complex digestive disorder acquired from years of international travel, including his public service work in South Asia. John's commitment to the detailed study of digestive disorders reflects his zeal to get down to the roots of the problem. His hope and belief in the capacity of each & every client to improve their quality of life is nothing short of a personal passion. John's creativity in the kitchen and delight in cooking for others comes from his family oriented upbringing. In addition to his certification in Ayurveda, John holds a bachelor's degree in mathematics from Harvard University.
John enjoys sharing Ayurveda within the context of his Catholic roots, and finds Ayurveda gives him an opportunity to participate in the healing mission of the Church. Jesus expressed God's love by feeding and healing the sick. That kindness is the fundamental ministry of Ayurveda as well.
Comments & Impressions of 'Celery, Beet & Carrot Juicing'
Do you like 'celery, beet & carrot juicing'? Why or why not? What makes it unique? Is there something you'd like to know about 'celery, beet & carrot juicing'?




(4.60 out of 5 stars) 5 ratings, 228 likes
Sign in to review this recipe
If we remove the celery, black pepper, Parsely and garlic will that make it Pitta pacifying? Is there a way to find out the energetics of the recipes after changing few ingredients?
-
mohamad, Al khobar
05-18-11
(
Reply
)
Is there a detox juice recipe that is good for Pitta? It seems like a lot of the food based cold/flu remedies out there aggravate Pitta. I currently have a cold and am trying to get rid of it without medicine, if you have any advice I'd love to hear it.
-
Justin, New york, NY
01-14-12
(
Reply
)
Dear Sharon, It depends on the person. Some people drink it every day for a week. You can listen to your body and decide if it is still working for you.
I love this site. It is one of the best designed, interactive Ayurveda websites I've run across. As a newbie, I am a bit perplexed on some of the contradictions on what is good for my dosha. I'm a Pitta, working with a highly regarded practitioner and I'm on a gentle detox program for fatigue and the foods I could eat included black pepper and celery. This recipe states they are aggravating. Very confusing. What does a person do in a case like this?
-
Karen, Sherman oaks, CA



01-11-14
(
Reply
)
Glad you are finding the site helpful! It's ideal to work one on one with a practitioner to come up with the diet that is right for you.
-
Kimberly Kubicke, Asbury park, NJ





08-29-16
(
Reply
)
Check out all of our juices listed here:https://www.joyfulbelly.com/Ayurveda/articles?SEARCH=juice
-
Kimberly Kubicke, Asbury park, NJ
08-29-16
(
Reply
)
Really love your juice recipes, but not sure what time of day to enjoy them - are they meant to be a meal replacement or could they be a good afternoon "snack"
-
Amy





03-02-20
(
Reply
)
Hi Amy! They juices could be either a snack or a meal replacement depending on the person. While we generally don't recommend extended juice fasting, a juice might be a good substitute for a meal if you've been eating a lot of heavy foods or if you were working hard in the hot sun and didn't have time to sit down for a proper meal for example. Juices can also be a great snack, but can be high in sugar - so you don't want to overdo them.
-
Kimberly Kubicke, Asbury park, NJ
03-05-20
(
Reply
)
This juice made my heart rate take off! Why does that happen?It tasted good otherwise.
-
jean, CA
03-08-22
(
Reply
)
Great observation Jean! There's some pretty stimulating ingredients in here - black pepper, garlic, radish etc. which could have that effect. If you find it a little too much, you can reduce some of them a little and compare results :)
-
Katie Clinton, Ferndale, sligo, AL





03-14-22
(
Reply
)