COCONUT & CILANTRO SAVORY PANCAKE

Save


4 ratings, 1819 likes
Customer Reviews
2.75 out of 5 stars
Sign in to review this recipe
"Hi Iseult, you can absolutely add the cilantro into the batter mix - it's my preferred way of making them. Or you can..."
- Katie Clinton,
Ferndale, sligo
,
AL





How to Make Coconut & Cilantro Savory Pancake
SERVINGS: 2
COOK TIME: 15 MINUTES
INGREDIENTS
SKILL LEVEL:
EASY
| | |
| --- | --- |
| 1/4 c | |
| 1/4 tsp | |
| 1/4 c | |
| 1/4 c | |
| 1 tbsp | |
| 1/4 c | |
| 1/4 tsp | |
| 4 c | |
PREPARATION OF THIS HEALTHY RECIPE
1. Use the rice, mung bean and water to make an idly batter (See our idly recipe).

2. Heat large frying pan. Add coconut oil to the pan. When it melts, pour 1c of the idly batter into the pan to make large, fluffy pancakes. If you've made pancakes before, you know what to do! Wait until bubbles form on the edges of the pancake, flip it and cook the other side. Remove when they turn a golden brown.

3. Garnish with cracked pepper, a sprinkle of salt, coconut flakes, and cilantro. For more satisfying feel, add shredded cheese as well.

In India, these pancakes come with spicy chutneys made of coconut, cilantro, and chili. Feel free to experiment with different chutneys as sauces.


How Does This Ayurvedic Recipe Improve Wellness?
CLINICAL AYURVEDIC REVIEW
Shake things up and experiment with Coconut & Cilantro Savory Pancakes. These are unlike your average run-of-the-mill pancakes. Sprinkled with chewy coconut and bright cilantro. They're impossible to resist!
Appropriate for any meal of the day, Coconut and Cilantro Savory Pancakes are made with sour idly batter. They are similar but thicker than crepe-like dosas. A traditional Indian dish, this variation was happily discovered in Pune, India where it is called "Coconut Uttapam." It's impossible to study Ayurvedic cooking without an Indian dish or two- your taste buds will begin to understand the complementary dance of the six tastes, thrill at new flavors, and ways of making delicious, healthy food. Coconut & Cilantro Savory Pancakes are an excellent addition to your repertoire of cooking!
Magically Mutable Mung Beans
The humble and bland little bean is your passport to enjoy the rich and exotic flavors of India. Mung bean is a versatile legume that absorbs flavors of other spices and herbs, retaining their purity and vibrancy. They offer a mesmerizing belly full of contentment; a bowl-full of satisfaction that can easily become wonderfully addictive. While it fills your belly, you'll also enjoy many health and nutritional benefits. Mung beans and kitchari have a long history of food and medicinal use throughout Asia and have now made their way into kitchens here in the United States. Here, experiment with mung bean flour as your pancake medium - it offers more protein and fiber and less sugar than traditional batters, all while remaining naturally gluten-free. The batter used for a number of Indian dishes including these Savory Pancakes, is fermented, offering increased digestibility and lightness.
Healthier Fried Food!
Who doesn't love fried food? One of the most fantastic elements of Ayurveda is that you can discover how to make tasty fried treats that are better for you and your family than average fried fare! Mung bean flour and coconut oil are healthy alternatives to peanut oil and heavy wheat batters used in most restaurants. Vata types can rest assured that this recipe supports their airy nature. Pitta and Kapha need to be mindful of whether fried food is a healthful choice for their more oily, earthy nature.
Mung Beans & Weight Loss
Mung beans are a low-calorie, natural choice to help you overcome the hardest challenge of weight loss: curbing your hunger pangs and keeping your cravings quiet. How many other ingredients can boast comfort and satisfaction while restoring lightness to your step and clarity to your mind? If you have a weakness for fried food, this recipe offers a better choice than typical American fried fare. It won't derail your healthful efforts, and the high fiber content in mung beans aids in cholesterol reduction and lowers blood sugar levels. Plus, mung beans are a mild diuretic which helps to reduce excess water weight. Add a little extra spice, and this dish becomes a supportive choice for your new, healthy lifestyle.
AYURVEDA'S GUIDE TO VITALITY & WHOLESOME NOURISHMENT
Your Ayurvedic diet is tailored to your individual body and your specific imbalances. With an Ayurvedic diet you feel joy and satisfaction because what you are eating truly nourishes and balances you. Disease results from diets and lifestyles that are incompatible with your nature. By eating a personalized diet matched to your body, you experience optimal health. See How it Works.
Is Coconut & Cilantro Savory Pancake Good for My Ayurvedic Diet?
Find out by taking this
free, easy quiz
. You'll learn your body type, and whether 'Coconut & Cilantro Savory Pancake' is a good fit. Complete the basic quiz in 1 minute, or go deeper with additional quizzes at your own leisure to learn more about your body.
See a complete list of
all biocharacteristics
.
INCREASES

Increases These Biocharacteristics (Gunas)

Functional Ayurveda helps you assess imbalances through 20 main

biocharacteristics (gunas)

. Aggravating these characteristics weakens your body and causes imbalance. By knowing which characteristics are habitually imbalanced in your body, you will be able to identify and correct imbalances before you get sick. Every characteristic has an opposite which balances it (i.e. hot balances cold). You restore balance by favoring diet and lifestyle choices that increase the opposite characteristic.

TASTES

The 6 Tastes

Taste is used to sense the most basic properties and effects of food. Each taste has a specific medicinal effect on your body. Cravings for food with certain tastes indicate your body is craving specific medicinal results from food. Taste is experienced on the tongue and represents your body's reaction to foods. Sweet taste causes physical satisfaction and attraction whereas bitter taste causes discomfort and aversion. Kapha should use less sweet taste while Vata and Pitta would benefit from using more sweet taste. One of the first signs of illness is that your taste and appetite for food changes. The six tastes are sweet, sour, salty, pungent, bitter, and astringent. Do you crave foods with any of the tastes below?

ASTRINGENT

ABOUT ASTRINGENT BIOCHARACTERISTIC

Astringency is characterized by constriction, drawing together, or drying.

DOSHAS

The Three Doshas / Body Types

According to the

biocharacteristic theory of medicine

, people tend to get sick, over and over again, due to habitual causes and imbalances that are unique to the person. Your body type summarizes this tendency, showing you the 'type' of conditions and imbalances that frequently challenge your health & wellness. Using body type, you can also identify remedies likely to improve your strength and resiliency. Your body type identifies physical and mental characteristics as well as your personal strengths and weaknesses. The calculation of your body type is based on your medical history.

The 3 functional body types (doshas), are Catabolic (Vata), Metabolic (Pitta), and Anabolic (Kapha). Catabolic individuals tend to break down body mass into energy. They are easily stimulated, hyperactive, underweight and dry. Metabolic individuals tend to burn or use energy. They tend to be rosy-cheeked, easily irritated, focused, driven, and easily inflamed. Anabolic individuals tend to store energy as body mass. If they store too much energy, they could gain weight easily and have congestion. Anabolic people tend to be stable and grounded.

HAS THE FOLLOWING

Moves Energy:


Downward

DOWNWARD

Downward-moving (Adho Gati Marga) substances move food downward in the GI tract, settle the nervous system, and relax muscles.

Medicinal Benefits, Uses & Herbal Actions of Coconut & Cilantro Savory Pancake

Experiences are Personal

Experiences vary according to the person and constitution. Individual results may vary. The list of herbal-actions below has not be approved by the FDA and should not be used to treat a medical condition.
Foods with a Similar Nature to Coconut & Cilantro Savory Pancake
Herb Supplements with a Similar Nature to Coconut & Cilantro Savory Pancake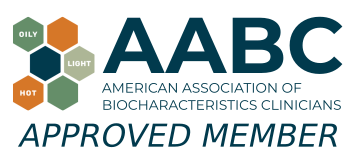 Joyful Belly is a recognized school of biocharacteristics medicine.
Eat Well for Life With Ayurveda: Balance Your Dosha
Love our recipes? Discover how to balance your diet for only $35 with this popular short course. GET THE ECOURSE
About the Author
John Immel, the founder of Joyful Belly, teaches people how to have a healthy diet and lifestyle with
Ayurveda biocharacteristics
. His approach to Ayurveda is clinical, yet exudes an ease which many find enjoyable and insightful. John also directs Joyful Belly's
School of Ayurveda
, offering professional clinical training in Ayurveda for over 15 years.
John's interest in Ayurveda and specialization in digestive tract pathology was inspired by a complex digestive disorder acquired from years of international travel, as well as public service work in South Asia. John's commitment to the detailed study of digestive disorders reflects his zeal to get down to the roots of the problem. His hope and belief in the capacity of each & every client to improve their quality of life is nothing short of a personal passion. John's creativity in the kitchen and delight in cooking for others comes from his family oriented upbringing. In addition to his certification in Ayurveda, John holds a bachelor's degree in mathematics from Harvard University.
John enjoys sharing Ayurveda within the context of his Catholic roots, and finds Ayurveda gives him an opportunity to participate in the healing mission of the Church. Jesus expressed God's love by feeding and healing the sick. That kindness is the fundamental ministry of Ayurveda as well. Outside of work, John enjoys spending time with his wife and 6 kids, and pursuing his love of theology, philosophy, and language.
Comments & Impressions of 'Coconut & Cilantro Savory Pancake'
Do you like 'coconut & cilantro savory pancake'? Why or why not? What makes it unique? Is there something else you'd like to know about 'coconut & cilantro savory pancake'?


(2.75 out of 5 stars) 4 ratings, 1819 likes
Sign in to review this recipe
You have to remember that Ayurveda isn't a 'hard science' like most of those we know of today. However, it is definitely timeless because its principles never change. So, while its principles never change, those same elements within and about us, do...in their intensities and interactions with each other. I'm guessing the reason for the differences is based on subtle differences among those who recorded such affects, whether it was the season, time of day, unknown physical issue, etc. Then, there's also the way the food is consumed, whether that means speed or complimentary items (spices, vegetables, cooling/warming oils, etc.). What I've learned is to take everything in texts as a base. What's more important and crucial is to know yourself, your environment, and the very elements themselves. Then, you'll be able to determine what's what! I still have trouble with this, however, because we're so used to listening to outside influences and to doubt/second guess ourselves.
-
Jess, Allen park, MI
02-18-15
(
Reply
)
-
natalie, London

06-21-15
(
Reply
)
You can use moong dal soaked overnight or at least 4 hours and put Ina a blender like vitamix, then leave at room temperature (warm) place to ferment overnight , you have to do the same with the basmati rice ( blend separate and mix together for fermentation process.
-
sonia tigero, Hollywood, FL
02-25-16
(
Reply
)
Is anyone reading the directions before posting? Photos show cilantro mixed in the pancake with no cheese. Ingredients don't call for cheese at all. Directions explain coconut and cilantro is a garnish as well as cheese. Very confusing perpetration.
-

06-17-20
(
Reply
)
Cheese is just an optional add on here!
-
Carrie Hoffman, Williams, AZ
06-19-20
(
Reply
)
These look delicious, but like the previous commenter I'm wondering is there a mistake in the recipe - should cilantro not be added to the recipe as appears in the picture?
-
Iseult Masterson
02-24-21
(
Reply
)
Hi Iseult, you can absolutely add the cilantro into the batter mix - it's my preferred way of making them. Or you can have it as a garnish. I've passed your comment along so we can update the method, thank you!
-
Katie Clinton, Ferndale, sligo, AL





02-28-21
(
Reply
)
Thanks Katie. Should the coconut flakes be added to the batter also?
-
Iseult Masterson




03-03-21
(
Reply
)
Yes you could if you're using finer coconut flakes - just be mindful that you might need more liquid to keep the balance. Or you could use them as a garnish. If you try both, be sure to let us know which you prefer!
-
Katie Clinton, Ferndale, sligo, AL
03-07-21
(
Reply
)
These pancakes were great w
-
Iseult Masterson
04-01-21
(
Reply
)
These pancakes were great on my second attempt - I adjusted the amount of water in the recipe. Soaking the rice in just half a cup of water gave a perfect result. I added cilantro and some dessicated coconut (about 2 tbsps) to the batter. I'll make these regularly.
-
Iseult Masterson
04-01-21
(
Reply
)