GLUTEN FREE SAFFRON & WALNUT BREAD

Save



2 ratings, 419 likes
Customer Reviews
3.00 out of 5 stars
Sign in to review this recipe
How to Make Gluten Free Saffron & Walnut Bread
SERVINGS: 8
PREP TIME: 120 MINUTES
COOK TIME: 25 MINUTES
INGREDIENTS
| | |
| --- | --- |
| 1/2 c | |
| 1/2 c | |
| 1 c | |
| 1 c | |
| 1/3 c | |
| 1 tsp | |
| 1/2 tsp | |
| 2 c | |
| 1/2 c | |
| 1 tsp | |
| 2 tsp | |
PREPARATION OF THIS HEALTHY RECIPE
What makes bread taste so good?
1) A flour that's sticky enough to hold an air pocket so that it rises.
2) Condensed milk, butter, or a combination or oils and salts that enrich the flavor of the grain.


Activate the yeast by mixing the yeast with the milk and a teaspoon of sugar. Let sit for fifteen minutes.
Meanwhile, prepare the Saffron by heating it on a plate over boiling water to dry out the threads. Pulverize in a mortar and pestle and pour 1/4 c hot water over, letting it steep for 5 minutes. Chop the walnuts and put in a bowl and add 1/4 c hot water. Set aside.
First Rising: Combine the remaining dry ingredients in a bowl. Then add the saffron, butter and yeast and mix thoroughly. Knead until the dough is soft but not sticky. Roll into a ball and place in a greased bowl and cover for two hours or until it has doubled in size.
2nd Rising: Add walnuts. Knead for two or three minutes, flatten, and roll into loaves and place in a breadpan. Cover and let rise for two hours, or until it has doubled in size. This second rising makes the dough all the more digestible.
Bake for 20-25 minutes on 400.
How Can This Ayurvedic Recipe Make You Feel Great?
AYURVEDIC ANALYSIS
Offering of Bounty
Gluten Free Saffron Walnut Bread evokes the wholesome abundance of home. A fresh loaf, sitting handsomely atop a rustic cutting board, is sure to entice your family and friends with its sweet, nurturing aroma. Historically, the availability of nourishing and hearty grains like sorghum indicated a plentiful harvest and promised a winter without hunger. This buttery bread, combining nutritive millet and sorghum flours, affirms the rich generosity of nature and reassures your body that it will make it through chilly fall days. Saffron, an ancient symbol of abundant bounty, infuses this artisan loaf with a rich, golden hue. A thick slice of this warm bread, fresh out of a conventional or wood-fired oven, pairs well with a pat of melting butter (or ghee!) and honey, and may just make you feel like coming home and getting cozy around the fire hearth on cold days.
Strengthening Tonic
Warming walnuts rebuild strength after a hard day of work and restore heartiness to the deeply deficient (while adding a satisfying crunch to the mix). A hearty hunk of this bread broken straight off the loaf bestows the vigor and power of an unshakable oak tree, while rebuilding vitality. Saffron when baked with milk and ghee creates a nourishing reproductive tonic for both men and women and is among the few special herbs that stimulate the release of oxytocin, the "tend and befriend" hormone. The whole milk and butter in this recipe are bound to relax, strengthen, and ground those lucky enough to be offered a nurturing slice.
Warm Your Soul
In the fall, we retreat from the outdoors for refuge in the warm kitchen. As days grow shorter and our sun exposure dwindles, your skin starts to lose its glow. Walnuts warm up the body, encouraging good circulation as the days get colder. The abundant oils in this recipe soothe dryness and add an extra layer of warmth. A hunk of bread reminds you of grandma's sweetness, warming up your belly and heart, bringing a satisfied glow of happiness to your cheeks.
Relax Your Tired Mind
This Saffron & Walnut Bread pacifies your burdened mind, allowing you to release your troubles for a few moments of sweet reprieve. Breaking bread is a quintessential way to settle down and relax with friends and loved ones, or even just slow down for a quiet moment alone. This calming recipe offers the grounding, warming oils of walnuts and cooling luxury of saffron as a balm for your nervous system.
Light for Delicate Digestion
Sorghum is lighter than wheat flour, and thus much easier to digest. Its flavor is delicate enough as not to overwhelm the subtle tastes in this recipe. Aromatic saffron also has strong blood-moving qualities that support good digestion. Xantham gum, a natural plant-based thickener, replaces gooey gluten in this gluten free recipe and won't bog down your digestive system like wheat can.
WHAT IS GLUTEN FREE SAFFRON & WALNUT BREAD?
This "bread" is free of gluten, using Millet Flour and Sorghum Flour instead of traditional wheat flour. Soothing to the mind and palate. Anya Sapritsky found this idea baked by David Bouley, refined french chef of Tribeca, NYC (https://www.davidbouley.com).
WHY EAT AN AYURVEDIC DIET?
Eating Ayurvedically makes you feel nourished and energized. An Ayurvedic diet is tailored to your individual body type and the specific imbalances you are working with at any given time. Ayurveda shows you your specific body type's needs and what should be favored in your Ayurvedic menu. Watch as you eat less but feel more satisfied because what you are eating truly nourishes you. Since Ayurveda believes all disease begins in the digestive tract, food is your first medicine. By eating a healthy diet that's ideal for your body, you experience optimal health.
Is Gluten Free Saffron & Walnut Bread Good for My Ayurvedic Diet?
Find out by taking this
free, easy quiz
. You'll learn your body type, and whether Gluten Free Saffron & Walnut Bread is a good fit for your body type. Time to complete: approximately 1 minute.
What is the biocharacteristic theory of medicine?
INCREASES

Increases These Biocharacteristics (Gunas)

Functional Ayurveda helps you assess imbalances through 20 main

biocharacteristics (gunas)

. Aggravating these characteristics weakens your body and causes imbalance. By knowing which characteristics are habitually imbalanced in your body, you will be able to identify and correct imbalances before you get sick. Every characteristic has an opposite which balances it (i.e. hot balances cold). You restore balance by favoring diet and lifestyle choices that increase the opposite characteristic.

MOBILE

ABOUT MOBILE BIOCHARACTERISTIC

Mobile refers to anything that stimulates the nervous system, muscles, or activity.

GOOEY

ABOUT GOOEY BIOCHARACTERISTIC

Gooey is identified by anything gelatinous (such as oatmeal), or by mucus congestion.

COLD

ABOUT COLD BIOCHARACTERISTIC

Cold refers to anything that reduces body temperature, metabolism, and blood flow.

TASTES

The 6 Tastes

Taste is used to sense the most basic properties and effects of food. Each taste has a specific medicinal effect on your body. Cravings for food with certain tastes indicate your body is craving specific medicinal results from food. Taste is experienced on the tongue and represents your body's reaction to foods. Sweet taste causes physical satisfaction and attraction whereas bitter taste causes discomfort and aversion. Kapha should use less sweet taste while Vata and Pitta would benefit from using more sweet taste. One of the first signs of illness is that your taste and appetite for food changes. The six tastes are sweet, sour, salty, pungent, bitter, and astringent. Do you crave foods with any of the tastes below?

SWEET

ABOUT SWEET BIOCHARACTERISTIC

Sweet refers to anything builds tissue, including macronutrients such as carbohydrates, proteins and fats.

ASTRINGENT

ABOUT ASTRINGENT BIOCHARACTERISTIC

Astringency is characterized by constriction, drawing together, or drying.

DOSHAS

The Three Doshas / Body Types

According to the

biocharacteristic theory of medicine

, people tend to get sick, over and over again, due to habitual causes and imbalances that are unique to the person. Your body type summarizes this tendency, showing you the 'type' of conditions and imbalances that frequently challenge your health & wellness. Using body type, you can also identify remedies likely to improve your strength and resiliency. Your body type identifies physical and mental characteristics as well as your personal strengths and weaknesses. The calculation of your body type is based on your medical history.

The 3 functional body types (doshas), are Catabolic (Vata), Metabolic (Pitta), and Anabolic (Kapha). Catabolic individuals tend to break down body mass into energy. Metabolic individuals tend to burn or use energy. Anabolic individuals tend to store energy as body mass. Catabolic people tend to be easily stimulated, hyperactive, underweight and dry. Metabolic people tend to be rosy-cheeked, easily irritated, focused, driven, and easily inflamed. Anabolic people are heavy, stable and grounded, but if they store too much energy, they could gain weight easily and have congestion.

HAS THE FOLLOWING

Subtaste:


Aromatic

AROMATIC

Herbs or spices with volatile essential oils that present strong aromas. Aromatic oils shock, refresh and numb tissue, with the end result of relaxing, opening and clearing stagnant fluids in tissues.


Moves Energy:


Inward

INWARD

Inward moving substances promote introspection, self reflection, stillness, or slow the system down.


Tissue (dhatu):


Blood Plasma Lymph

BLOOD-PLASMA-LYMPH

Plasma (Rasa Dhatu) includes plasma, white blood cells, and lymph.
MEDICINAL PROPERTIES

Experiences are Personal
Experiences vary according to the person and constitution. Individual results may vary. The list of herbal-actions below has not be approved by the FDA and should not be used to treat a medical condition.
Here are the herbal actions of Gluten Free Saffron & Walnut Bread:
Relaxes Mind
RELAXES-MIND
Reduces mental agitation, irritation, stress and racing thoughts.
,
Grounding
GROUNDING
Encourages feelings of stability and heaviness. Makes you feel settled, mentally relaxed. Mildly sedates the nervous system to ease stress. Can bring a spacey or anxious person back to earth.
Satisfies Stomach
SATISFIES-STOMACH
Provides a sense of gratification and fullness in the stomach.
,
Nutritive
NUTRITIVE
An herb that is strengthening and nourishing.
Calms Heart
CALMS-HEART
An herb that literally calms the heart. These herbs are helpful in the treatment of anxiety, sadness, depression, or other emotional imbalances in the heart. Related to the Chinese Herbal Category 'calms spirit.'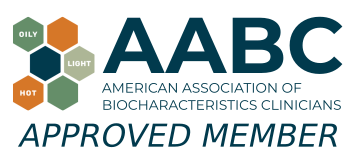 Joyful Belly is a recognized school of
biocharacteristics medicine
.
Eat Well for Life With Ayurveda: Balance Your Dosha
Love our recipes? Discover how to balance your diet for only $35 with this popular short course. GET THE ECOURSE
About the Author
John Immel, the founder of Joyful Belly, teaches people how to have a healthy diet and lifestyle with Ayurveda. His approach to Ayurveda exudes a certain ease, which many find enjoyable and insightful. John also directs Joyful Belly's
School of Ayurveda
, which specializes in digestive tract pathology & Ayurvedic nutrition. John and his wife Natalie recently published
Explore Your Hunger: A Guide to Hunger, Appetite & Food
.
John's interest in Ayurveda and digestive tract pathology was inspired by a complex digestive disorder acquired from years of international travel, including his public service work in South Asia. John's commitment to the detailed study of digestive disorders reflects his zeal to get down to the roots of the problem. His hope and belief in the capacity of each & every client to improve their quality of life is nothing short of a personal passion. John's creativity in the kitchen and delight in cooking for others comes from his family oriented upbringing. In addition to his certification in Ayurveda, John holds a bachelor's degree in mathematics from Harvard University.
John enjoys sharing Ayurveda within the context of his Catholic roots, and finds Ayurveda gives him an opportunity to participate in the healing mission of the Church. Jesus expressed God's love by feeding and healing the sick. That kindness is the fundamental ministry of Ayurveda as well.
Comments & Impressions of 'Gluten Free Saffron & Walnut Bread'
Do you like 'gluten free saffron & walnut bread'? Why or why not? What makes it unique? Is there something you'd like to know about 'gluten free saffron & walnut bread'?



(3.00 out of 5 stars) 2 ratings, 419 likes
Sign in to review this recipe
It's millet flour!
-
Natalie Immel, Asheville, NC
09-05-14
(
Reply
)
Coconut oil will work. We have not tried a milk substitute, but I would guess coconut milk would work.
-
Kimberly Kubicke, Asbury park, NJ





11-20-19
(
Reply
)
I was so excited to try this bread that I made a special trip to purchase all the ingredients as listed (including saffron...$$$!). I was so disappointed. The dough barely rose (yes, the yeast was very active), and the flavor was sour. I'm not a stranger to baking yeast breads, nor to gluten free baking, but I'd never made a gluten free yeast bread before. After this fail, I started researching other gluten free yeast breads, and it seems that the rules are very different, e.g. only one rise for gluten free breads, and the recipes I found all have baking powder and baking soda in addition to the yeast. I'm wondering if anyone tested this recipe before posting?
-
Suzy, Templeton, CA

01-08-20
(
Reply
)