Save




15 ratings, 1027 likes
Customer Reviews
4.80 out of 5 stars
Sign in to review this recipe
"thank you so much for the "liberation" to skip breakfast. i am pretty tri-doshic, but VK through the digestive system..."
- Laura,
AL





How to Make Grapefruit with Honey, Ginger & Cardamom
SERVINGS: 1
PREP TIME: 5 MINUTES
COOK TIME: 0 MINUTES
INGREDIENTS
SKILL LEVEL:
EASY
| | |
| --- | --- |
| 2 pinch | |
| 2 pinch | |
| 1 c | |
| 1 tsp | |
PREPARATION OF THIS HEALTHY RECIPE
1. Peel grapefruit.

2. Slice in flat circles.

3. Mix ginger and cardamom with honey into a spicy paste. Drizzle over the sliced grapefruit. Cardamom is optional.
How Can This Ayurvedic Recipe Make You Feel Great?
AYURVEDIC ANALYSIS
Simple, cleansing, sweet, tangy, and tart, this recipe is our favorite weight loss breakfast for Kapha dosha. Enjoy the fresh, clean juiciness of biting into a plump slice of grapefruit, with the spicy zing of ginger and fresh liberating aroma of cardamom.

Many individuals follow a philosophy, "Breakfast is the most important meal." Instead, heavy Kapha predominant constitutions have the liberty to choose a light breakfast. If a Kapha person isn't hungry at breakfast time, they may eat a simple dish or skip breakfast altogether. A lighter meal helps wake up your body after a long, cozy night of sleeping. The morning is the best time to metabolize unwanted pounds and start the day off feeling clean and fresh.
Cleanse & Detoxify
January can make you feel frozen. The chilly, dark days seem to freeze your body's workings, causing stagnation and congestion just when you need a post-holidays system sweep. Sunshiney citrus fruits are rectifiers of the stuck qualities of the wintertime body, with their brilliant hues and zesty flavors, offering a just-in-time refresher to kick out lodged toxins. This snack recipe accentuates the supportive nature of grapefruit and its bright way of flushing out the impurities and letting the affirming light of good health in.

In Ayurveda, the secret of the grapefruit lies in its powerful flavors, sour and bitter. These cleansing tastes stimulate the flow of bile, diluting and flushing it out of the gallbladder and into the small intestine. Stagnant bile tends to collect and thicken in the gall bladder, where the liver stores the bile after producing it, forming problematic sludge and stones. The sludge inhibits the drainage of bile, congesting the liver. Sour and bitter flavors encourage the bile to move and flush toxins out of the liver to the relief of your newly cleansed liver cells. Support the movement of bile and you directly reduce Pitta, making your spine feel cool and relaxed. Bile helps to move along the poor choices of holiday celebrations, freeing your whole body to truly move on into the new year.
Improve Fat Metabolism
Bile is an oily substance. The removal of bile from the liver directly lowers cholesterol and triglyceride levels in the blood. Bile is the main pathway of cholesterol metabolism in many animals. Grapefruit improves fat metabolism, lowers cholesterol, and reduces insulin levels. Grapefruit also gives your metabolism a kick-start, increasing thyroid activity.

Raw honey is the only safe sweetener for Kapha, or for those who tend to experience congestion, sluggish digestion, and are overweight. Like grapefruit, honey increases fat metabolism. Ginger gives this recipe an "agni" kick meaning it stimulates energy, igniting the digestive fire. Honey and ginger together heat the blood. You may notice how the two ingredients direct sensation to the frontal lobe of brain, the cerebral cortex, awakening the mind's ability to concentrate and analyze. Ginger also stimulates the heart. Lastly, cardamom and the grapefruit's bitter rinds clear the stomach of Kapha stagnation.

Grapefruits are contraindicated for high blood pressure or when using anti-depressants. If you take thyroid medication, please check with your doctor before adding grapefruit to your diet.
WHY EAT AN AYURVEDIC DIET?
Eating Ayurvedically makes you feel nourished and energized. An Ayurvedic diet is tailored to your individual body type and the specific imbalances you are working with at any given time. Ayurveda shows you your specific body type's needs and what should be favored in your Ayurvedic menu. Watch as you eat less but feel more satisfied because what you are eating truly nourishes you. Since Ayurveda believes all disease begins in the digestive tract, food is your first medicine. By eating a healthy diet that's ideal for your body, you experience optimal health.
Is Grapefruit with Honey, Ginger & Cardamom Good for My Ayurvedic Diet?
Find out by taking this
free, easy quiz
. You'll learn your body type, and whether Grapefruit with Honey, Ginger & Cardamom is a good fit for your body type. Time to complete: approximately 1 minute.
What is the biocharacteristic theory of medicine?
INCREASES

Increases These Biocharacteristics (Gunas)

Functional Ayurveda helps you assess imbalances through 20 main

biocharacteristics (gunas)

. Aggravating these characteristics weakens your body and causes imbalance. By knowing which characteristics are habitually imbalanced in your body, you will be able to identify and correct imbalances before you get sick. Every characteristic has an opposite which balances it (i.e. hot balances cold). You restore balance by favoring diet and lifestyle choices that increase the opposite characteristic.

TASTES

The 6 Tastes

Taste is used to sense the most basic properties and effects of food. Each taste has a specific medicinal effect on your body. Cravings for food with certain tastes indicate your body is craving specific medicinal results from food. Taste is experienced on the tongue and represents your body's reaction to foods. Sweet taste causes physical satisfaction and attraction whereas bitter taste causes discomfort and aversion. Kapha should use less sweet taste while Vata and Pitta would benefit from using more sweet taste. One of the first signs of illness is that your taste and appetite for food changes. The six tastes are sweet, sour, salty, pungent, bitter, and astringent. Do you crave foods with any of the tastes below?

PUNGENT

ABOUT PUNGENT BIOCHARACTERISTIC

Pungency is characterized by irritation, or sharp, spicy foods that irritate the mouth such as black pepper.

SOUR

ABOUT SOUR BIOCHARACTERISTIC

Sour refers to anything fermented or acidic.

DOSHAS

The Three Doshas / Body Types

According to the

biocharacteristic theory of medicine

, people tend to get sick, over and over again, due to habitual causes and imbalances that are unique to the person. Your body type summarizes this tendency, showing you the 'type' of conditions and imbalances that frequently challenge your health & wellness. Using body type, you can also identify remedies likely to improve your strength and resiliency. Your body type identifies physical and mental characteristics as well as your personal strengths and weaknesses. The calculation of your body type is based on your medical history.

The 3 functional body types (doshas), are Catabolic (Vata), Metabolic (Pitta), and Anabolic (Kapha). Catabolic individuals tend to break down body mass into energy. Metabolic individuals tend to burn or use energy. Anabolic individuals tend to store energy as body mass. Catabolic people tend to be easily stimulated, hyperactive, underweight and dry. Metabolic people tend to be rosy-cheeked, easily irritated, focused, driven, and easily inflamed. Anabolic people are heavy, stable and grounded, but if they store too much energy, they could gain weight easily and have congestion.

HAS THE FOLLOWING

Subtaste:


Aromatic

AROMATIC

Herbs or spices with volatile essential oils that present strong aromas. Aromatic oils shock, refresh and numb tissue, with the end result of relaxing, opening and clearing stagnant fluids in tissues.
MEDICINAL PROPERTIES

Experiences are Personal
Experiences vary according to the person and constitution. Individual results may vary. The list of herbal-actions below has not be approved by the FDA and should not be used to treat a medical condition.
Here are the herbal actions of Grapefruit with Honey, Ginger & Cardamom: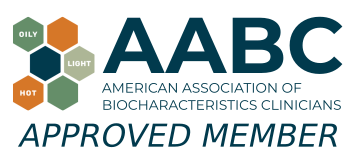 Joyful Belly is a recognized school of
biocharacteristics medicine
.
Eat Well for Life With Ayurveda: Balance Your Dosha
Love our recipes? Discover how to balance your diet for only $35 with this popular short course. GET THE ECOURSE
About the Author
John Immel, the founder of Joyful Belly, teaches people how to have a healthy diet and lifestyle with
Ayurveda biocharacteristics
. His approach to Ayurveda is clinical, yet exudes an ease which many find enjoyable and insightful. John also directs Joyful Belly's
School of Ayurveda
, offering professional clinical training in Ayurveda for over 15 years.
John's interest in Ayurveda and specialization in digestive tract pathology was inspired by a complex digestive disorder acquired from years of international travel, as well as public service work in South Asia. John's commitment to the detailed study of digestive disorders reflects his zeal to get down to the roots of the problem. His hope and belief in the capacity of each & every client to improve their quality of life is nothing short of a personal passion. John's creativity in the kitchen and delight in cooking for others comes from his family oriented upbringing. In addition to his certification in Ayurveda, John holds a bachelor's degree in mathematics from Harvard University.
John enjoys sharing Ayurveda within the context of his Catholic roots, and finds Ayurveda gives him an opportunity to participate in the healing mission of the Church. Jesus expressed God's love by feeding and healing the sick. That kindness is the fundamental ministry of Ayurveda as well. Outside of work, John enjoys spending time with his wife and 6 kids, and pursuing his love of theology, philosophy, and language.
Comments & Impressions of 'Grapefruit With Honey, Ginger & Cardamom'
Do you like 'grapefruit with honey, ginger & cardamom'? Why or why not? What makes it unique? Is there something you'd like to know about 'grapefruit with honey, ginger & cardamom'?
Sign in to review this recipe
I feel the grapefruit is so bitter that it must aggravate Vata-Kapha. After trying this dish out this morning I found it difficult to finish. Any counter to the strong flavor or perhaps a substition that would remain Vata-Kapha pacifying? The honey helped a great deal but an entire grapefruit was too much for me.
Bitter taste pacifies Kapha but can aggravate Vata. This recipe may be overstimulating to Vata...
thank you so much for the "liberation" to skip breakfast. i am pretty tri-doshic, but VK through the digestive system and never hungry before 10, even though up before sunrise. it is true as you say, if i do feel like eating, fruit is best. thanks, joseph. you, too, as the best!
Thanks for this! I have been having gall bladder issues so I appreciate the timing. Is ghee OK while having gall bladder problems or is it better to avoid?
I love the idea of broiling the grapefruit. Can't wait to try it!
This dish sounds wonderful but as a Pitta-Kapha, I'm torn. I know during this season my Kapha goes more out of whack than my Pitta but I wonder if the warming nature will aggravate my rosacea, which is, of course, a Pitta condition. I love grapefruit! Has anyone else noticed this effect or is it individual to me?
Dear Jean - Ghee can actually help gall bladder problems in some cases, especially when eaten with sours and bitters. Dear Leslie - Sour foods in general increase sweat gland activity. Usually, if you have rosacea it's good to avoid diaphoretics (herbs that make you sweat). I think you are right on track here... Thanks everybody for your great comments.
Just tried this for breakfast. Not used to things this sour, but it was really good with the honey. I didn't use the full teaspoon of honey since it had the question mark..
I would have never thought to combine Cardamon with grapefruit. The honey and spices really warm up the fruit. It's a delicious combination, one of my new favorites.
IS this one grapefruit or one cup of grapefruit juiced?
Can you respond to Patricia from Santa Fe? I have the same question regarding grapefruits and high blood pressure. Louise, AltaVista, VA
Patricia and Bettye- Check out the grapefruit page on this website and also check with your doctor. Happy 2014!
This is a lovely combination of spices and flavors. A few drops of water in the honey mixture improves its "drizzle-ability." Yum!
I love this breakfast! I've been craving grapefruit lately. My body wants to clear out the kapha that is beginning to accumulate. I have been warming the grapefruit slices in the oven for about 5 minutes to allow the honey paste to soften and spread. Warmed grapefruit is new to me, but very satisfying!
I absolutely love this for my morning breakfast. It wakes me up and invirgorates me and gets me going.
Yum!
Hubby cannot have grapefruit. Subbed strawberries. He loved the flavor. Hope that's OK!
I cant get cardamon powder, can i blitz a pod? will it have the same taste?
what an explosion x thanks so much x really beginning to use my spices x
This is my favorite breakfast January thru March!
I cannot believe how delicious this is. Seriously, greater than the sum of its parts. Wow!