Save





2 ratings, 686 likes
Customer Reviews
5.00 out of 5 stars
Sign in to review this recipe
How to Make Idly
SERVINGS: 4
PREP TIME: 20 MINUTES
COOK TIME: 20 MINUTES
INGREDIENTS
SKILL LEVEL:
EASY
PREPARATION OF THIS HEALTHY RECIPE
Time Needed: 2 days for fermentation
Special Equipment
6 ramekins or small bowls.
Steamer

Soak rice and mung daal overnight in separate containers with 1 cups water each. Next morning strain mung daal and add to rice and water. Blend until smooth. Wait 2 days or until bubbles form and mix has a fermented smell. In warm climates, fermentation will take as little as 8 hours. Mix in the salt and stir gently.

Grease the ramekins. In India, they have special plates for steaming idlys but otherwise pour batter into the ramekins. Let sit 20 minutes for the batter to rise slightly after pouring, for lighter, fluffied idlys.

Steam for ten minutes or until light and fluffy.
How Does This Ayurvedic Recipe Improve Wellness?
CLINICAL AYURVEDIC REVIEW
Idlys are sour, fermented and therefore Pitta provoking if left to ferment too long. Depending upon the daal used, Idlys can be astringent and drying for the colon. Served with sambar and mint chutney Idlys can be tridoshic.
WHAT IS IDLY?
Experiment with fermented batters. Rich, complex flavors, easier to digest and more nutritious. Fermented foods are rich in vitamin B12.
AYURVEDA'S GUIDE TO VITALITY & WHOLESOME NOURISHMENT
Your Ayurvedic diet is tailored to your individual body and your specific imbalances. With an Ayurvedic diet you feel joy and satisfaction because what you are eating truly nourishes and balances you. Disease results from diets and lifestyles that are incompatible with your nature. By eating a personalized diet matched to your body, you experience optimal health. See How it Works.
Is Idly Good for My Ayurvedic Diet?
Find out by taking this
free, easy quiz
. You'll learn your body type, and whether 'Idly' is a good fit. Complete the basic quiz in 1 minute, or go deeper with additional quizzes at your own leisure to learn more about your body.
See a complete list of
all biocharacteristics
.
DOSHAS

The Three Doshas / Body Types

According to the

biocharacteristic theory of medicine

, people tend to get sick, over and over again, due to habitual causes and imbalances that are unique to the person. Your body type summarizes this tendency, showing you the 'type' of conditions and imbalances that frequently challenge your health & wellness. Using body type, you can also identify remedies likely to improve your strength and resiliency. Your body type identifies physical and mental characteristics as well as your personal strengths and weaknesses. The calculation of your body type is based on your medical history.

The 3 functional body types (doshas), are Catabolic (Vata), Metabolic (Pitta), and Anabolic (Kapha). Catabolic individuals tend to break down body mass into energy. They are easily stimulated, hyperactive, underweight and dry. Metabolic individuals tend to burn or use energy. They tend to be rosy-cheeked, easily irritated, focused, driven, and easily inflamed. Anabolic individuals tend to store energy as body mass. If they store too much energy, they could gain weight easily and have congestion. Anabolic people tend to be stable and grounded.

Medicinal Benefits, Uses & Herbal Actions of Idly

Experiences are Personal

Experiences vary according to the person and constitution. Individual results may vary. The list of herbal-actions below has not be approved by the FDA and should not be used to treat a medical condition.

High Fiber Laxative

HIGH-FIBER-LAXATIVE

A class of laxative that adds bulk and water to stools. The size of a stool stimulates peristalsis and the stool passes more easily through the colon. It is important to drink plenty of water when using high fiber laxatives, as they can be dehydrating.

Styptic

STYPTIC

A herb that contracts tissue or blood vessels. Generally styptics are astringent. They are often used topically as a hemostatic to stop bleeding, or to reduce secretions.
Foods with a Similar Nature to Idly
Herb Supplements with a Similar Nature to Idly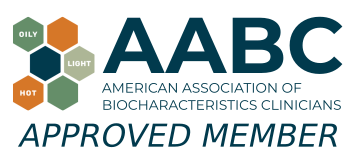 Joyful Belly is a recognized school of biocharacteristics medicine.
Eat Well for Life With Ayurveda: Balance Your Dosha
Love our recipes? Discover how to balance your diet for only $35 with this popular short course. GET THE ECOURSE
About the Author
John Immel, the founder of Joyful Belly, teaches people how to have a healthy diet and lifestyle with
Ayurveda biocharacteristics
. His approach to Ayurveda is clinical, yet exudes an ease which many find enjoyable and insightful. John also directs Joyful Belly's
School of Ayurveda
, offering professional clinical training in Ayurveda for over 15 years.
John's interest in Ayurveda and specialization in digestive tract pathology was inspired by a complex digestive disorder acquired from years of international travel, as well as public service work in South Asia. John's commitment to the detailed study of digestive disorders reflects his zeal to get down to the roots of the problem. His hope and belief in the capacity of each & every client to improve their quality of life is nothing short of a personal passion. John's creativity in the kitchen and delight in cooking for others comes from his family oriented upbringing. In addition to his certification in Ayurveda, John holds a bachelor's degree in mathematics from Harvard University.
John enjoys sharing Ayurveda within the context of his Catholic roots, and finds Ayurveda gives him an opportunity to participate in the healing mission of the Church. Jesus expressed God's love by feeding and healing the sick. That kindness is the fundamental ministry of Ayurveda as well. Outside of work, John enjoys spending time with his wife and 6 kids, and pursuing his love of theology, philosophy, and language.
Comments & Impressions of 'Idly'
Do you like 'idly'? Why or why not? What makes it unique? Is there something you'd like to know about 'idly'?





(5.00 out of 5 stars) 2 ratings, 686 likes
Sign in to review this recipe
what does the steaming part look like? could I put the ramekins in a pan partly filled with water in the oven? and at what temp? I would really love to make this!
-
amalia, Eugene, OR
10-30-12
(
Reply
)
I would put the ramekins in a 'bain-de-marie' a pot partly filled with water. Place the ramekins in the pot. Steam, covered, on the stove top.
When Mung daal is called for, does that just mean the whole green mung beans? Or does it mean split mung dal, or does it mean already cooked mung beans (like I associate dal to be?) I would like to make this idli batter, but am unclear on this ingredient. (Pretty new to Ayurvedic cooking.) Thanks for any help!
-
Karen Miller, Berkeley
03-02-16
(
Reply
)
Karen - it means whole green mung beans uncooked.
-
Kimberly Kubicke, Asbury park, NJ





03-04-16
(
Reply
)
Cooking the rice and mung bean together would basically be kitchari and that is considered a tridoshic dish - see our kitchari recipes.
-
Kimberly Kubicke, Asbury park, NJ
03-04-16
(
Reply
)
In India, idly is made with rice and urad dal. Does urad dal imbalance dosha? If so what?
Could they be steamed in an instant pot pressure cooker. Haven't made them yet but plan to.
-
Pauline, Victoria cross, PD
11-08-19
(
Reply
)
We haven't tried preparing idly with an instapot. Please let us know how it goes if you do!
-
Kimberly Kubicke, Asbury park, NJ
11-15-19
(
Reply
)
This recipe uses a different type of dal because urad dal is not easy to find in the USA.
-
Carrie Hoffman, Williams, AZ





07-12-20
(
Reply
)