Save




6 ratings, 430 likes
Customer Reviews
4.33 out of 5 stars
Sign in to review this recipe
"YUM!I love adding saffron to mine!=D"
- shweta,
Flushing
,
NY





How to Make Mango Lassi
SERVINGS: 1
PREP TIME: 5 MINUTES
COOK TIME: 0 MINUTES
INGREDIENTS
SKILL LEVEL:
EASY
| | |
| --- | --- |
| 1 tsp | |
| 1/4 c | |
| 1 tsp | |
| 2/3 c | |
| 1/3 c | |
PREPARATION OF THIS HEALTHY RECIPE
Puree mango flesh with yogurt, water and remaining ingredients. Garnish with fresh mint and served chilled. You can also add a dash of cayenne pepper for a spicy twist.

How Does This Ayurvedic Recipe Improve Wellness?
CLINICAL AYURVEDIC REVIEW
Mango lassi's happy flamboyance will brighten your day with its healthy, festive atmosphere. Its sweetness invites happiness and a smile while nourishing qualities authentically replenish your body after summer heat leaves you feeling depleted. When it's time to celebrate, this satisfying treat will delight you and your friends.
Tropical Energy Boost
Mango's orange color is a sign of beta-carotene which is a tonic for your skin, eyes & liver. As yogurt's sourness and mango's beta carotene stimulates your liver, they give your energy levels a boost. Meanwhile sourness will wake you up as it flushes all the glands in your body. Your lips will pucker for this sour treat.
Satisfying & Grounding
While mango is energizing, yogurt is calming and strengthening, making a mango lassi an excellent choice for the overworked and overwhelmed. Let's face it, who doesnt feel overworked and overwhelmed sometimes? Yogurt imparts a bit of heaviness, giving mango lassi a hearty feel that will satisfy your stomach. The smooth heaviness of this drink soothes your nerves.
Food Combining
Although dairy coupled with fruit is technically incompatible, our opinion is that all rules are meant to be broken once in a while. If you find yourself bloated or uncomfortable after a mango lassi, this may be a combination for you to avoid. Simply pay attention to how it makes you feel. Each food combining guideline will create different reactions in different bodies. Your body will tell you which rules can be relaxed, and which rules demand more discipline.
Both honey and mint help with digestion, so a little remedy is within this recipe, helping you to completely enjoy your mango lassi!
Foods with a Similar Nature to Mango Lassi
Herb Supplements with a Similar Nature to Mango Lassi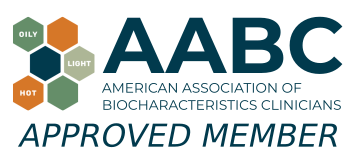 Joyful Belly is a recognized school of biocharacteristics medicine.
Eat Well for Life With Ayurveda: Balance Your Dosha
Love our recipes? Discover how to balance your diet for only $35 with this popular short course. GET THE ECOURSE
About the Author
John Immel, the founder of Joyful Belly, teaches people how to have a healthy diet and lifestyle with
Ayurveda biocharacteristics
. His approach to Ayurveda is clinical, yet exudes an ease which many find enjoyable and insightful. John also directs Joyful Belly's
School of Ayurveda
, offering professional clinical training in Ayurveda for over 15 years.
John's interest in Ayurveda and specialization in digestive tract pathology was inspired by a complex digestive disorder acquired from years of international travel, as well as public service work in South Asia. John's commitment to the detailed study of digestive disorders reflects his zeal to get down to the roots of the problem. His hope and belief in the capacity of each & every client to improve their quality of life is nothing short of a personal passion. John's creativity in the kitchen and delight in cooking for others comes from his family oriented upbringing. In addition to his certification in Ayurveda, John holds a bachelor's degree in mathematics from Harvard University.
John enjoys sharing Ayurveda within the context of his Catholic roots, and finds Ayurveda gives him an opportunity to participate in the healing mission of the Church. Jesus expressed God's love by feeding and healing the sick. That kindness is the fundamental ministry of Ayurveda as well. Outside of work, John enjoys spending time with his wife and 6 kids, and pursuing his love of theology, philosophy, and language.
Comments & Impressions of 'Mango Lassi'
Do you like 'mango lassi'? Why or why not? What makes it unique? Is there something else you'd like to know about 'mango lassi'?




(4.33 out of 5 stars) 6 ratings, 430 likes
Sign in to review this recipe
Why is there so much disagreement with Mango and Dairy? I know not everything is black and white. But why are so many Ayurvedic websites condoning and saying that in Ayurveda Mango can safely combine with dairy? Can you explain your opinion?
-
andrea nicole, Montebello, CA
04-08-13
(
Reply
)
Generally fruits should not be mixed with dairy because it disturbs digestion. The milk curdles, forming a coating around the fruit. In a smoothie, this is less problematic because the ingredients are blended.
Glad I'm Vatta. :-)
-
Camilla




06-12-14
(
Reply
)
YUM!I love adding saffron to mine!=D
-
shweta, Flushing, NY





07-16-14
(
Reply
)
Because I need to avoid dairy, I will make it with almond or coconut yogurt . Thanks, I love lassi!
-
Beatriz, Brooklyn, NY





07-16-14
(
Reply
)
Mango Lassi! I cannot wait to make this for my Vata bf! He's gonna marry me when he takes the first sip!
-
Catherine Perry, Bronx, NY
07-16-14
(
Reply
)
Ramapriya....Go for it! Nothing is written in stone with these recipes.
-
David McKaig, Swannanoa, NC
07-16-14
(
Reply
)
-
Gina Kelley, Charlottesville, VA


07-11-20
(
Reply
)